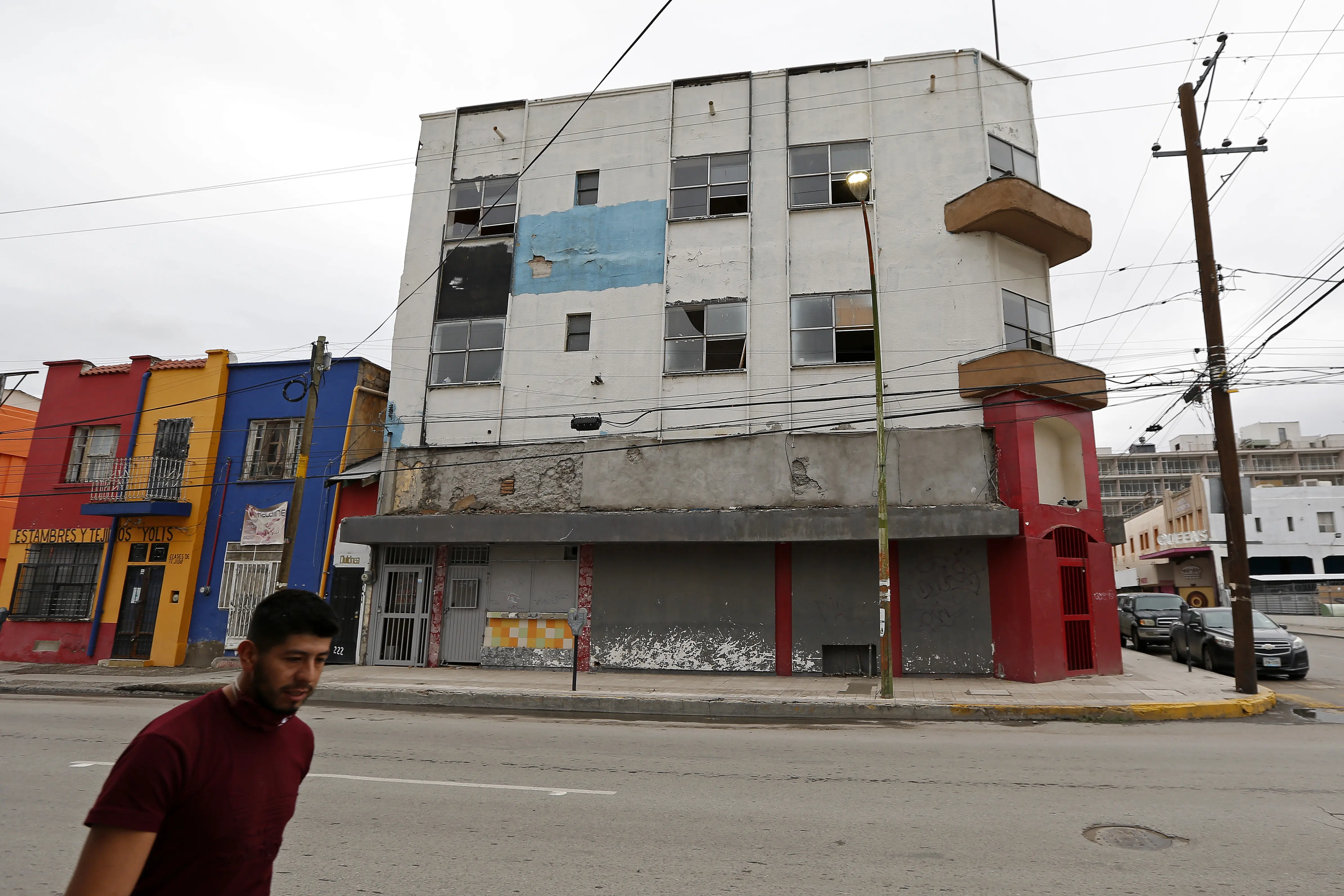 [Editor's Note: Several sources in this story are referred to by their first names to protect the identity. Roberto Leyes translated Spanish quotes into English.]
After years of violence and a legacy of femicide, the streets of downtown Juárez are quiet and seem much too empty for a city of 1.5 million people. Nestled within these streets is a faded white and gray building with traces of blue; its windows are broken, and it was designed to be a low-budget hotel with an abandoned bar on the bottom floor.
The area is surrounded by bars, and the alley behind it is littered with needles. The walls are covered in posters protesting the violence faced by women in the city; some mourn the death of Isabel Cabanillas de la Torre, a 26-year-old feminist and activist who was killed near the area in 2020.
The back of the building has a painting of a little girl and on the same wall the words: "Mi Cuerpo Mi Decisión" ["My body, My decision] in English, and "Me Quiero Viva" ["I want to live"].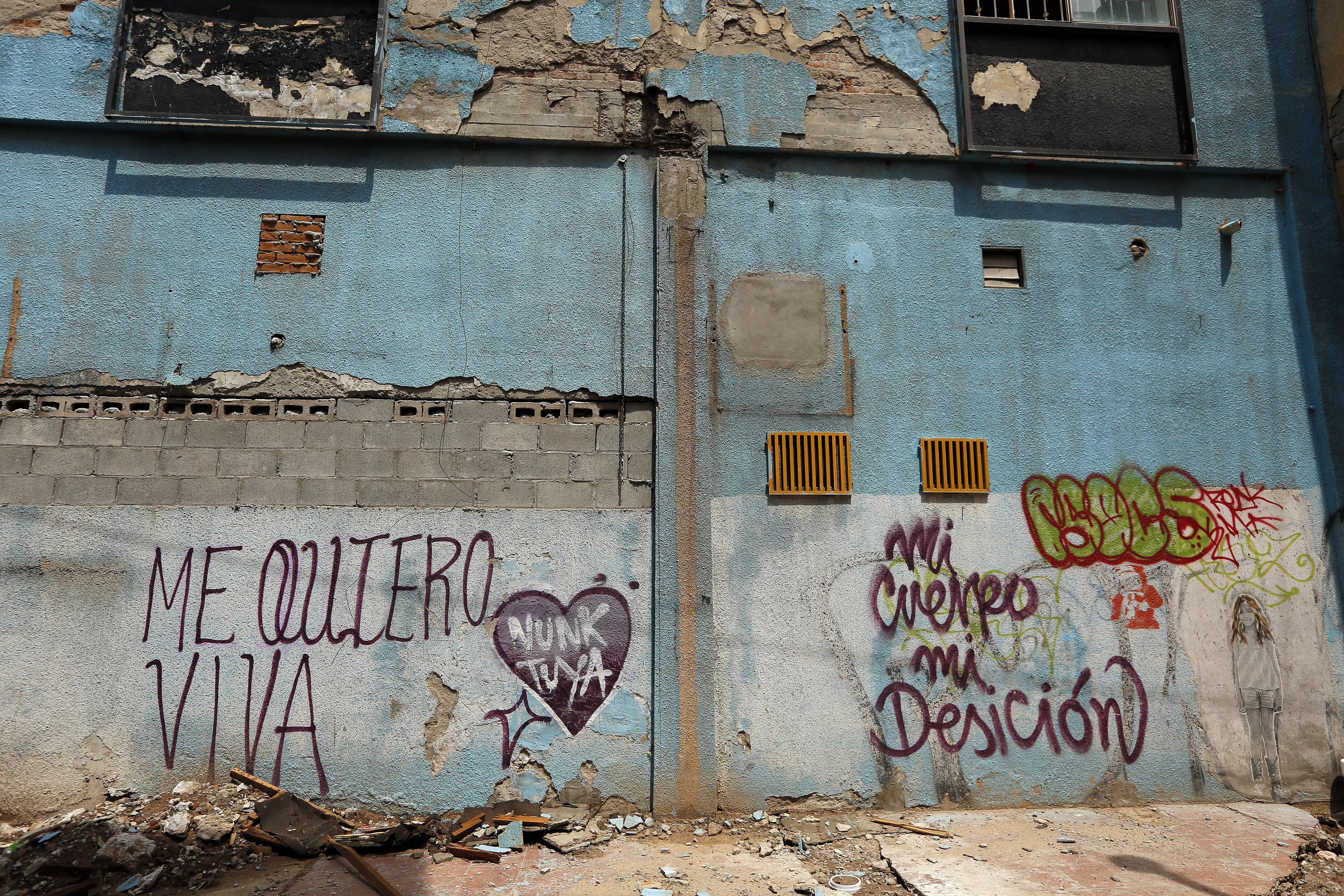 This is Casa de Colores, and until this spring when they crossed the border, it was home to 45 transgender women waiting to be given a chance to seek asylum in the U.S.
Here they found a chosen family that accepted them. They were able to dress however they wanted, they made friends, they celebrated Christmas and birthdays, and they built a community they ran themselves.
On the other side of the border in El Paso, Texas, just 11 minutes away from Casa de Colores, is Casa Carmelita. Here a group of four women is blasting music, laughing, cooking, and having dinner with the activists who helped them to cross the border and survive in Juárez.
In order to cross the border, the women of Casa de Colores had to rely on a network of grassroots organizations and local activists who provided them—and other shelters along the border—with the support they needed to survive.
Casa Carmelita became a support organization for Casa de Colores. It helped to house some of the women and sent volunteers with donations while the women were in Juárez. They became involved because the police, government, non-profit shelters, and even mainstream aid organizations failed LGBTQ+ asylum seekers.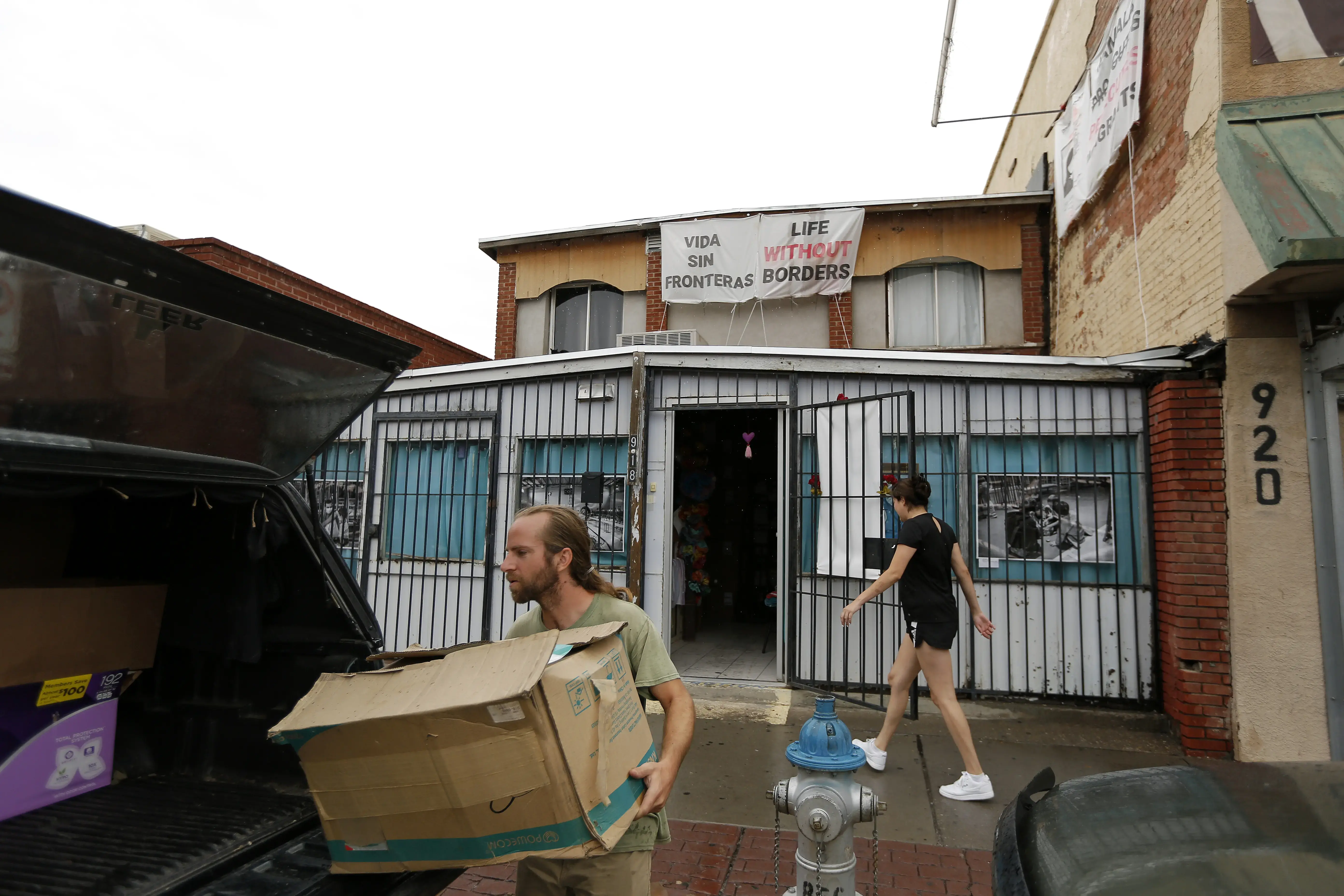 Juan Ortiz, one of the founding members of Casa Carmelita, traces his group's involvement with community aid in Juárez to Christmas Day, 2019.
In the beginning, the group focused on protests and actions while activists were living in the collective's building. However, on Christmas Day a little more than two years ago, Ortiz said the group's focus shifted when, on their way to occupy the Tornillo children's detention center as part of a protest, they found that hundreds of migrants had been dropped off at the Greyhound station and left to their own devices without supplies.
"And that made us realize that we had to change, like our priorities from going to one in which we just resisted... to one that we also had to assist folks," Ortiz said.
Ortiz said after Tornillo was shut down, tent shelters were erected on the Juárez side, and migrants were living in dire conditions. Casa Carmelita started to offer assistance.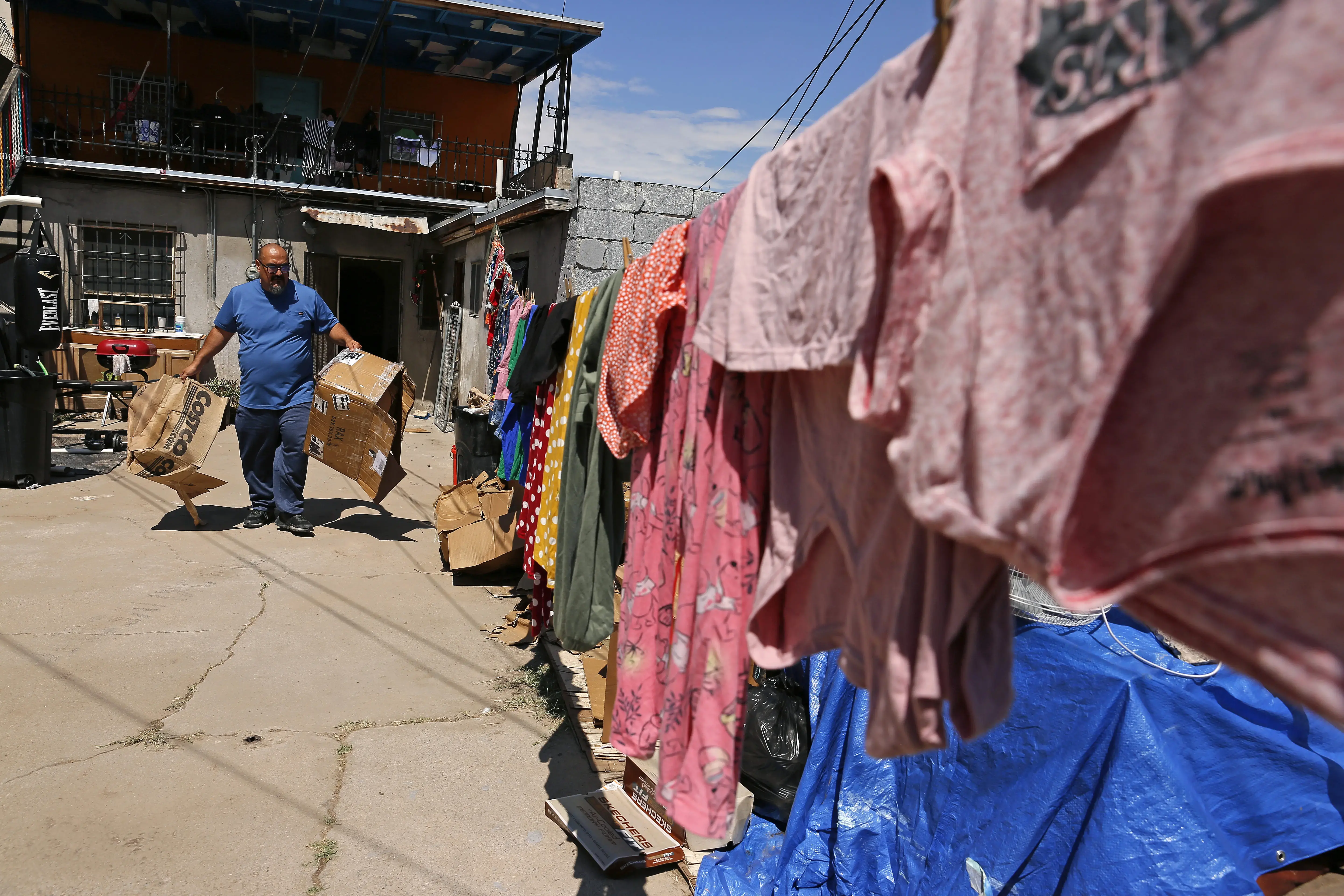 Movimiento Cosecha is a national organization that helped with fundraising and on-the-ground support. The Santa Fe Dreamers Project, based in New Mexico and El Paso, provided legal representation and sponsorship, and Metropolitan Community Church pastor Brian Sieve helped to provide emotional support, donations, and aid.
All these groups stepped up where they saw a gap in mainstream care to help LGBTQ+ asylum seekers—the women of Casa de Colores.
When transgender migrants attempt to seek asylum in the U.S., they face similar barriers and challenges to those seen by cisgender migrants—a dangerous trek from their home country to the U.S., legal challenges, poverty, and language barriers—but they also face unique struggles that are made worse by their gender identity.
These challenges include persecution in their home countries; violence and murder from police and local populations; high HIV rates and a lack of medical care; employment discrimination and poverty; and a lack of documents with the name and gender marker that matches their appearance.
Approximately 4,385 LGBTQ+ people sought asylum in the U.S. between 2007-2017, and 1,228 of these individuals filed claims based on sexual orientation or gender identity, according to a report from Human Rights Watch.
Some of the barriers migrants face in their home countries are social and religious stigma based on their sexual orientation or gender identity. These stigmas can lead to discrimination in employment, housing and healthcare, and can contribute to an increase in violence, murder, and sexual assault, according to the HRW report.
Life is especially dangerous for LGBTQ+ and trans women in Mexico because the Remain in Mexico Policy and Title 42 are devastating. Mexico has the second highest rate of transphobia-related crimes in all of Latin America, according to the Transgender Law Center. However, the Center also reports that an estimated 90 percent of crimes in Mexico go unreported.
Title 42 was first invoked by the Trump Administration at the onset of the COVID-19 pandemic, and it is still in place. It closes the border and blocks many asylum claims at the southern border in the name of COVID-19.
The Remain in Mexico Policy was first initiated by the Trump Administration and required asylum seekers and those seeking citizenship in the U.S. to wait on the Mexico side of the border pending their hearings. Now due to a recent Supreme Court decision, it will be kept in place by the Biden administration.
The Road to the U.S.
The road to the U.S. was long and hard for the women of Casa de Colores. For many of them, it wasn't their dream to come to the U.S., and they were instead forced to because they are trans and suffered abuse and discrimination in their home countries.
Vicki, who is from Mexico, came to stay at Casa de Colores later than the initial group of women. She is now staying at Casa Carmelita while she awaits a sponsor. She came to Juárez to await asylum in the U.S. after fleeing from Tijuana where she worked as a sex worker for 20 years before escaping violence from the cartels.
"It was just us because we are gay, because we are vulnerable, because they can hit us, because we are marginalized by society, because if we go to the police to file a complaint they treat you like a crazy person," Vicki said.
Tired of seeing her friends killed and beaten, Vicki fled to Juárez to seek asylum. Here, she found Casa de Colores and eventually, Casa Carmelita.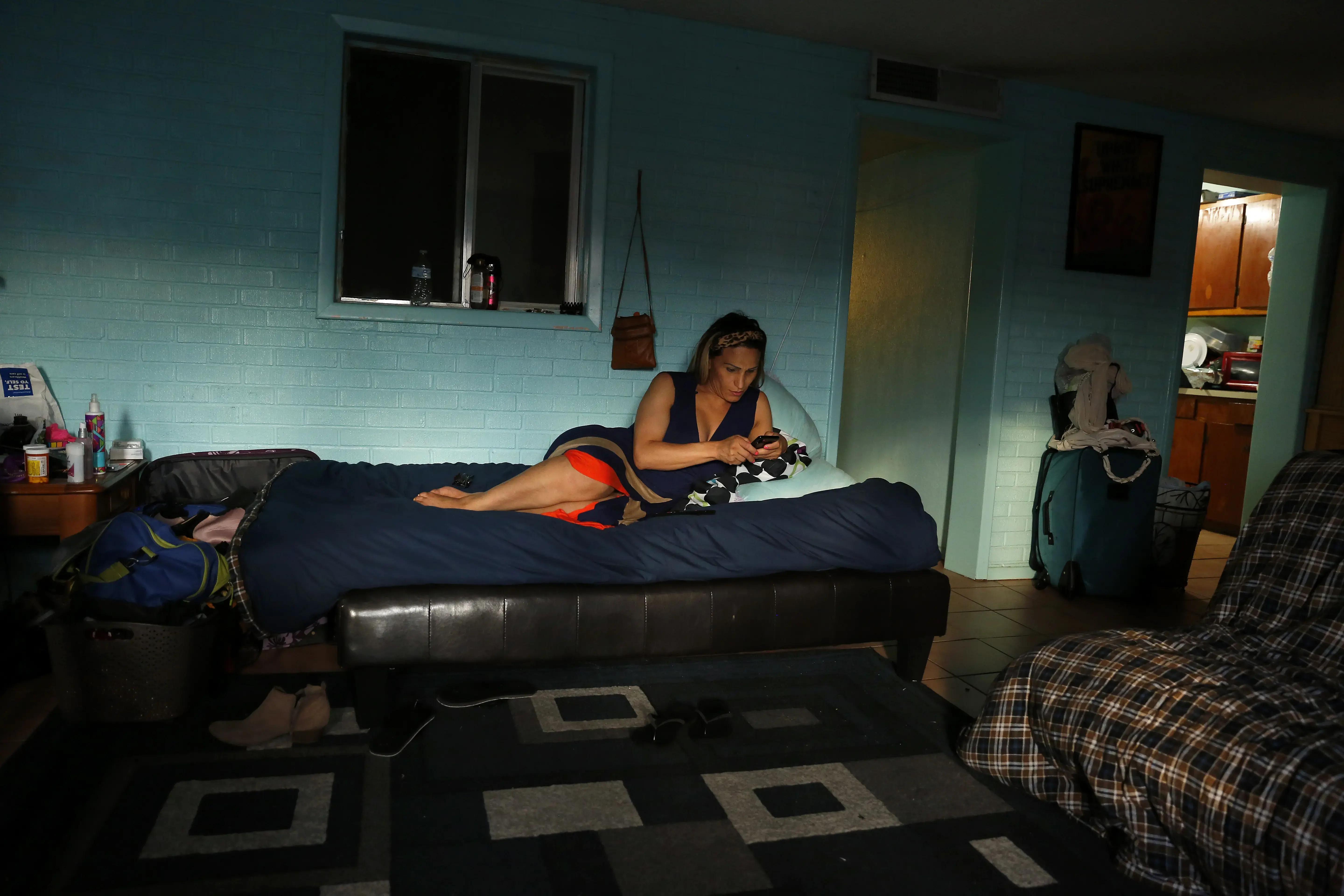 Now that she is in the U.S. and awaiting sponsorship, Vicki said her goal is to seek an education and start working.
"I do not like to depend on anyone," Vicki said. "Right now many girls ask me, come and get married, I don't want to get married, I don't want to have a boyfriend, I want to work, I want to help my family. I don't want to violate the laws, the laws of this country. I don't want to start in a bad way, I want to do everything right."
Alexa fled El Salvador along with Susi and a group of about 21 others in the LGBTQ+ community after she said she was being discriminated against by the country's educational institutions and her employers.
She said she was attending school in El Salvador to become a teacher and was kicked out because she refused to cut her hair. After leaving school, Alexa started working but was continually harassed by her bosses because of her appearance and was eventually fired.
"But then I understood that history was always going to be that way," Alexa said. "There, it was until that moment that I realized that it was not going to change, that is, I could not fight against a system that had been already established for years."
While on the road together, Susi and Alexa became close friends and founded Casa de Colores together; they are both still awaiting sponsorship at Casa Carmelita.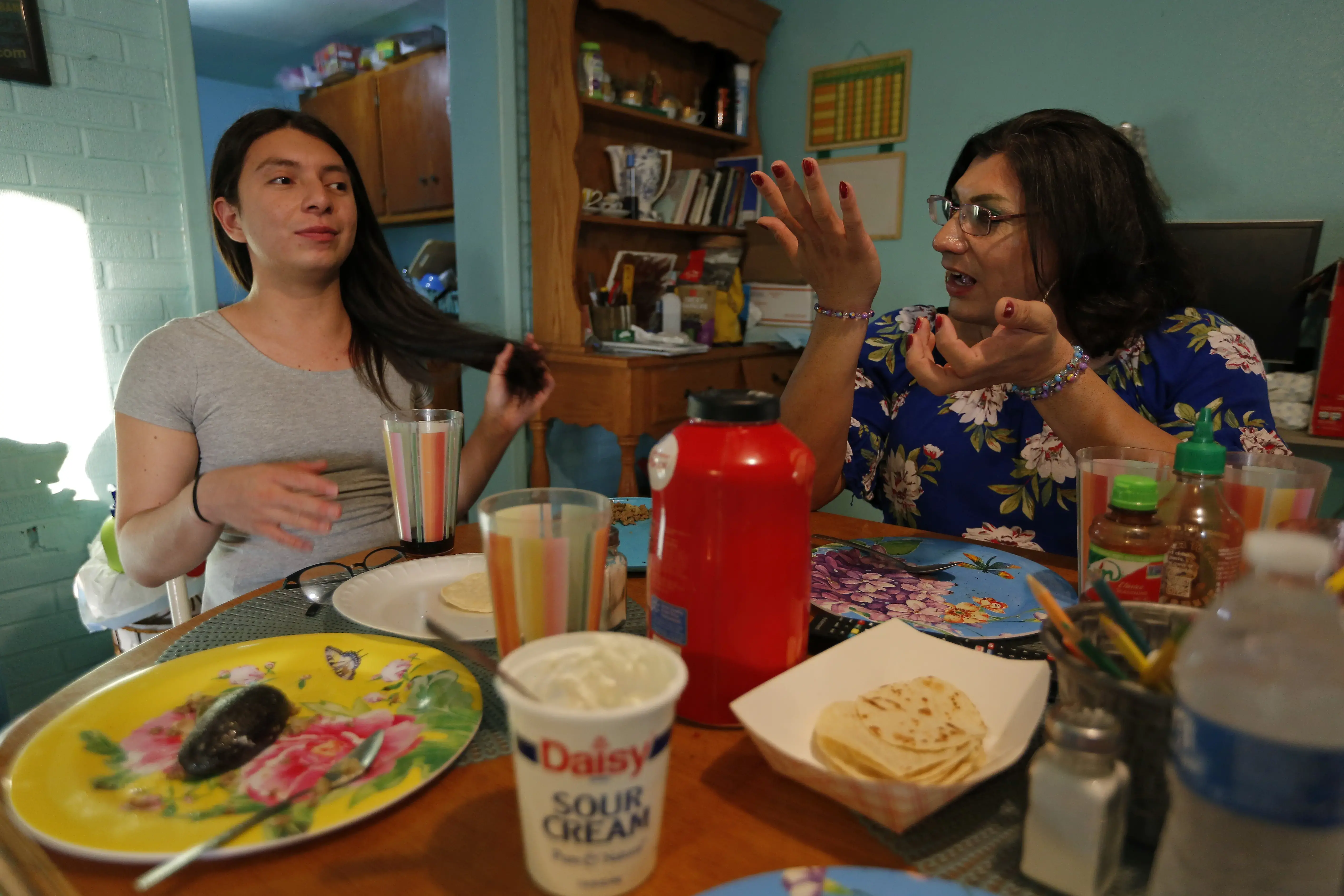 Susi left El Salvador to reunite with her son, who is in high school, and to provide support for her baby daughter, who is still in El Salvador with her other mother.
Now as she awaits sponsorship, Susi continues to provide aid for other migrants waiting to cross to the U.S. by connecting them to resources and helping them file their claims.
The Beginning of Casa de Colores
Before founding Casa de Colores, Susi and Alexa fled another shelter in Juárez because of the living conditions they faced.
They went to the Hotel Filtro to quarantine and then made it to a government-run shelter where Alexa said they were not allowed to use their phones indoors. The phones were taken from them at 7 pm, and Alexa said the atmosphere felt like a jail.
"The only crime you commit is traveling outside your country or looking for a better opportunity," Alexa said.
They eventually left the federal shelter for a religious one but were later kicked out and left to fend for themselves.
During this time, Susi worked at a bar run by a couple who agreed to let the women stay in an abandoned hotel they purchased. It took the couple three days to get the keys for the new building, so Susi and Alexa were left to sleep on the balcony of their bar during the day and wander the streets at night while the bar was open.
After the three days were up, they gained access to a building which had been abandoned for 20 years. They described it as a garbage dump.
"There were dead animals, there was a layer of pigeon manure about a foot long," Susi said. "It was huge, it had broken windows, broken glass, and I remember the owner telling me, 'Here is a couple of brooms, a couple of mops and a cart to clean at least space where you are going to stay.'"
The electricity didn't work, there was no running water, and they had to sleep on their clothes on the floor. To charge their phones and get water, they went to the bar.
"You had to go for water to the bar because there was no water. And then you had to go with the bucket to fill the bucket at the bar and then cross the street and go up all the steps again, because they had given us from the second floor up," Susi said.
Susi and Alexa weren't the only women who had nowhere else to go. Shortly after moving into the hotel, Susi was contacted by other transgender women who needed help. Even though they didn't have much themselves, Susi and Alexa welcomed them, and they began to fix up Casa de Colores.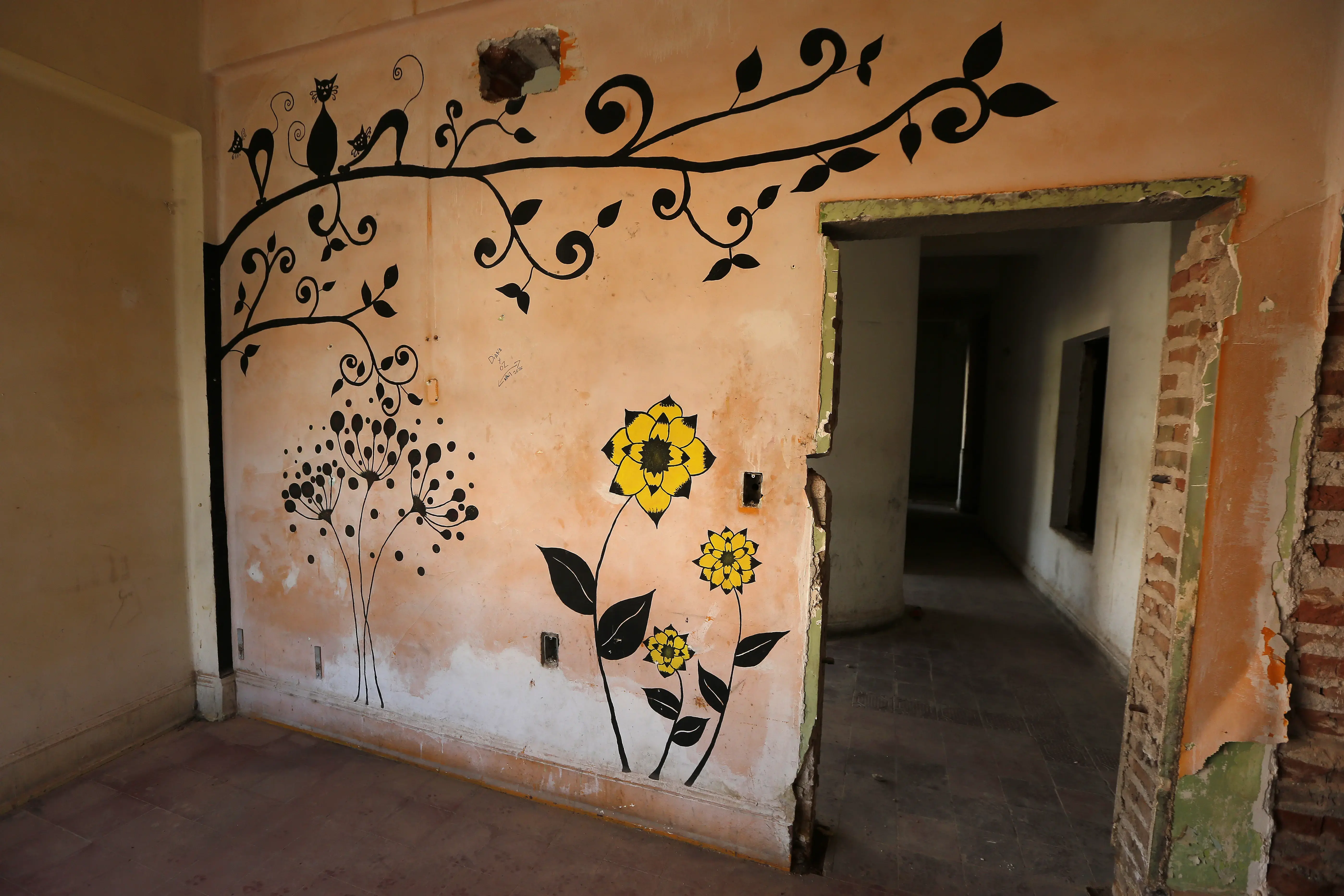 Susi quickly became who the other women referred to as the "mom" of the group and worked to contact organizations who could help them and to set up a community within Casa de Colores.
Once word got around that the women were trying to survive in the hotel, a group of activists, grassroots organizations, and community members stepped up to help.
Organizations in Juárez donated canned food and bunk beds, Alexa said, and a woman named Blanca who works with Abara, a nonprofit organization, brought them food, water, and other groceries.
Brian Sieve, pastor of El Paso's Metropolitan Community Church, first heard about Alexa, Susi, and the other women whom he affectionately refers to as "las chicas" [the girls] in June 2020 when Blanca contacted Sieve and asked him if he had a church in the city and could help them. Sieve contacted a fellow pastor Antonio in Juárez.
"You know, this is exactly what I hoped to do with my life, but it's the most terrifying thing in the world," Sieve said.
Sieve was discouraged by the conditions the women were living in: "And I mean, the windows were broken, there was bird crap everywhere, there was hardly any electricity, and it was running like backwards and no plumbing. There was one spigot of tap water down on the bottom floor. And that was it. And they were like everyday, just cleaning and painting."
With this initial effort, Sieve said they were able to raise around $6,000. But he knew this wouldn't be good enough as there were already eight women staying at Casa de Colores.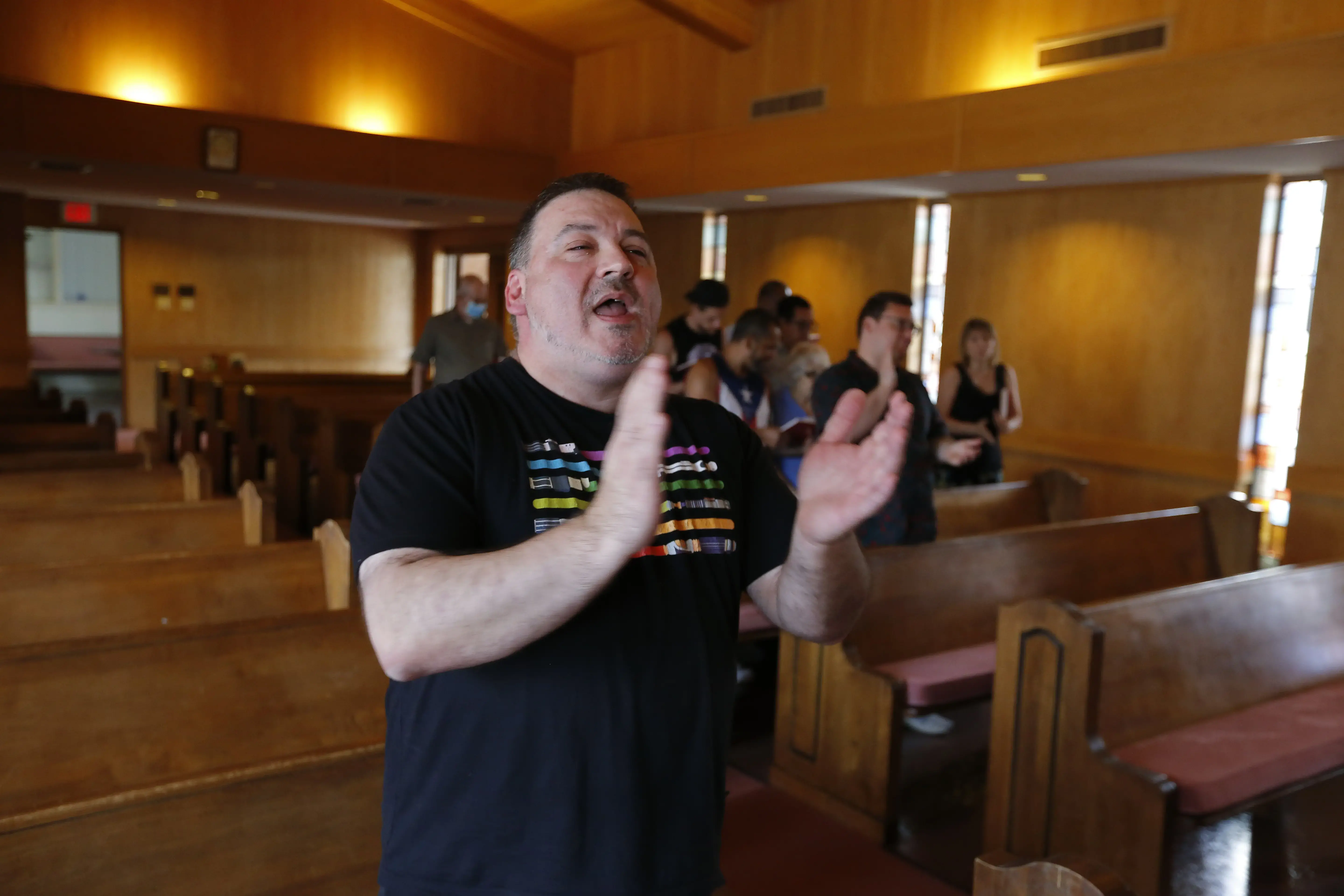 Sieve knew they would need more help than he and his partner pastor could provide, so he reached out to the activists of Casa Carmelita for help. They sent volunteers to the shelter shortly after the women moved in.
"They had some volunteers in town, and they went over and did some work to help fix this place up, start making it more habitable," Sieve said. "And then they just started getting bigger and bigger and bigger. There were 12, and then there were 14, then there were 18, and then there were 21 there were 22, and I knew I didn't have that kind of fundraising capacity, partly just because I have to work full time."
Casa Carmelita continued to work with the women of Casa de Colores, while Movimiento Cosecha, a national organization they are connected to, became involved to help crowd source donations through mutual aid networks.
Volunteers helped to make repairs on the building and weatherproof it, set up a pop-up kitchen, and a communication system, said Juan Ortiz, one of the volunteers and a founding member of Casa Carmelita. Ortiz said the women used some of this equipment, like the stove, to survive especially during the deep freeze in an unusually cold winter for El Paso and Juárez.
"It is shocking the... challenges and dangers that trans women in Juárez face," Ortiz said. "It's hard for me to drive home the full weight and measure of what I'm saying to you because being trans... is an extremely dangerous situation to find yourself in."
The number of women in Casa de Colores kept growing, and after a few weeks of opening, Susi said they had 45 living there and 55 who were supported by the shelter. Brian, Juan, and other volunteers with Casa Carmelita and Movimiento Cosecha began making trips across the border at least once a week to deliver supplies, money, and support to the group.
Sieve, Ortiz, Susi, and Alexa kept Casa de Colores independent. The women made their own rules, had their own jobs within the house, and were in charge of distributing their own donations and resources. Through this autonomy, they developed their own democratic system and their own community.
An Effort by the People, for the People
Ortiz says the goal of Casa Carmelita is to connect those who are marginalized to the resources they need.
This is the approach they took to helping the women of Casa de Colores. They would raise money and gather supplies, then give it to them so that they could run the shelter in a way that worked for their community.
Alexa, Susi, and the other women of Casa de Colores faced many difficulties when trying to accept aid from other organizations because they were migrants and unable to accept the money on their own behalf. Casa Carmelita and Movimiento Cosecha stepped in to help with this and began managing their funds.
"We could not rent a place legally, we could not rent a place because we did not have papers there, we could not open a bank account, we could not work," Alexa said.
Karina Breceda, an activist and director of Haznoz Valer in Juárez, also works with Casa Carmelita and helped the women of Casa de Colores to cross the border in the spring.
Breceda, who works within a network of shelters, sometimes works with pro-bono lawyers who process process the claims of the women of Casa de Colores so they can cross.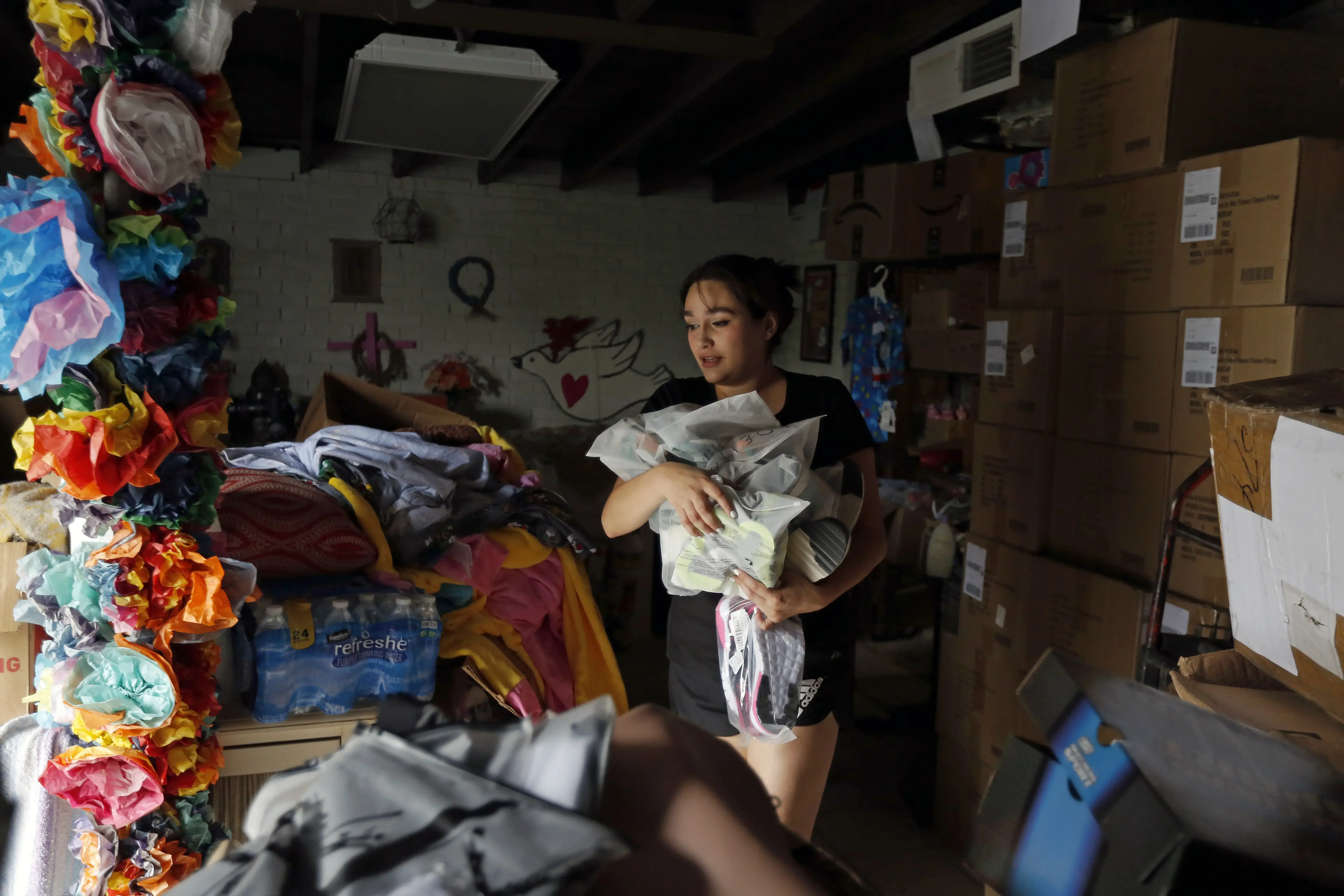 The move happened suddenly after the Biden administration began processing visas. Hearing that a port of entry in Tijuana was accepting asylum seekers, several of the women hopped on a bus in the middle of the night to make it there. The rest crossed over in groups of four to five where they were sent to live with sponsors, many of whom were from the Santa Fe Dreamers Project.
Those who were waiting on sponsors stayed at Casa Carmelita, a small three-bedroom apartment next to the border.
Barriers to Help
Restrictions due to COVID-19 have created more barriers for those who need to seek asylum and for those trying to offer aid across the border.
Title 42, which effectively closes the border, went into effect in March of 2020 because of the pandemic.
"Anyone who crosses will either be returned to Mexico or returned to their country of origin, and it's not a deportation; it's an expulsion, but it has the same effect obviously," said Emem Maurus, Border Project Legal Coordinator and Supervising Attorney at the Transgender Law Center. "So in the last month or two you'll hear that a lot, particularly LGBT folks have been able to cross, but that would be people in that MPP program or Remain in Mexico or people that have gotten [an] exception to that Title 42."
Breceda said migrants are expelled at all hours of the night on the Santa Fe Bridge, which is known as a red light district and is notorious for human trafficking and being an epicenter of femicide in Juárez.
Because of a lack of communication with NGOs and grassroots organizations and the odd hours folks are expelled, groups that would normally offer assistance to migrants say they are left in the dark and unable to help.
"When they do it at 1, 2, 3 in the morning, it's not only are they already violating their rights, they're literally exposing them to human trafficking," Breceda said.
This kind of expulsion into a red light district is especially dangerous for trans individuals who are already marginalized because of their gender identity.
Landon Hutchens, of U.S. Customs and Border Protection's [CBP] Office of Public Affairs in El Paso, said it is the policy of the U.S. Border Patrol, El Paso Sector, not to expel vulnerable populations (persons with disabilities, medically vulnerable, transgender, pregnant females, and females) at odd hours of the night back to Mexico.
"However, the CDC mandate for the COVID-19 Pandemic [Title 42] is still in effect, and the border is not open," Hutchens said. "If we encounter single adult males trying to cross the border illegally at odd hours of the night, we will process them in the field with our mobile processing units and expel single adult males under Title 42 back to Mexico."
While Hutchens claims it is not the policy of CBP El Paso to expel vulnerable populations at night, other news organizations have found that CBP does exactly that.
An investigation by Texas Public Radio interviewed migrants about their experiences under Title 42 and found that CBP has been expelling women in the middle of the night on the Santa Fe Bridge to Juárez. One woman they interviewed was a mother of two young daughters who was sent back over the bridge at 3 am.
The practice of expelling migrants at all hours of the night doesn't just happen in El Paso. The Phoenix New Times found that CBP routinely deports migrants at odd hours of the night to Nogales, Mexico, including single mothers with children. The Associated Press interviewed families who were sent back in the night to Reynosa, Mexico, including one family of five who was expelled at 3 am.
So far in FY2021, CBP has expelled 846,122 people under Title 42, according to their own data.
In addition to the closure of the border and dangerous Title 42 expulsions, at one point while attempting to cross the border on a donation run, Ortiz was told offering humanitarian aid wasn't essential travel, and he was lectured for "putting Americans at risk."
"We were sitting literally on life saving things that Juárez shelters needed," Ortiz said. "And being told, like, you know, that we... what we were doing wasn't essential," Ortiz said. "And so... we were prepared to face the consequences of that."
When asked whether or not CBP viewed humanitarian aid as essential travel Hutchens said, "travel for legitimate humanitarian aid purposes can be approved on a case-by-case basis."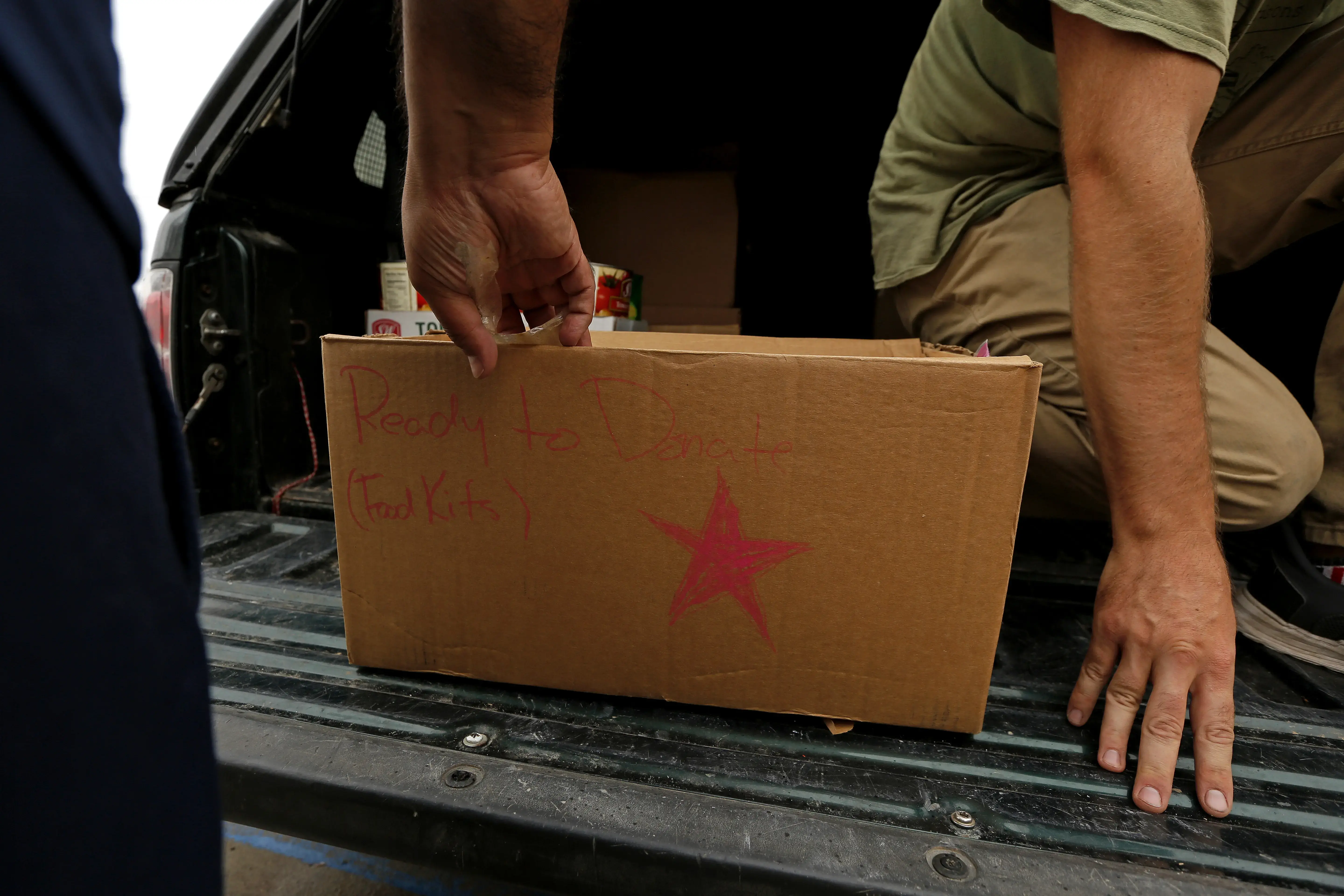 Volunteers from Casa Carmelita and Cosecha like Ortiz also have to set aside extra funds for "taxes" that are sometimes applied on their donations.
"Assistance has become resistance," Ortiz said.
Some things that have improved at the border are that the Biden administration is accepting some humanitarian parole requests, and Maurus said they have been submitting five to six of those a day. However, activists argue that this is not enough. They are stepping up to fill the gaps.
The right to seek asylum is international. Ortiz said to do better, the government should pass policies that will give rights to migrant folks who are in desperate need.
"By anybody's definition, asylum seeking is an international right that should be given due process," Ortiz said. "And so the government took away the due process and tried to force migrants back to Mexico, so they won't. So they won't enforce their international right to seek asylum."
El Paso has a poverty rate of 19.1 percent, according to the U.S. Census Bureau. This is significantly higher than the average poverty rate in the U.S., which is 10.5 percent. Ortiz said it is unfair that his community has to bear the burden of a country that is being unconscionable because they are already marginalized people.
"The powers that be have done a horrible job doing what they're supposed to do," Ortiz said. "And the outcome is that we see people in deep turmoil and pain and chaos on the border, and a lot of it has to do with the policies that those powers that be created."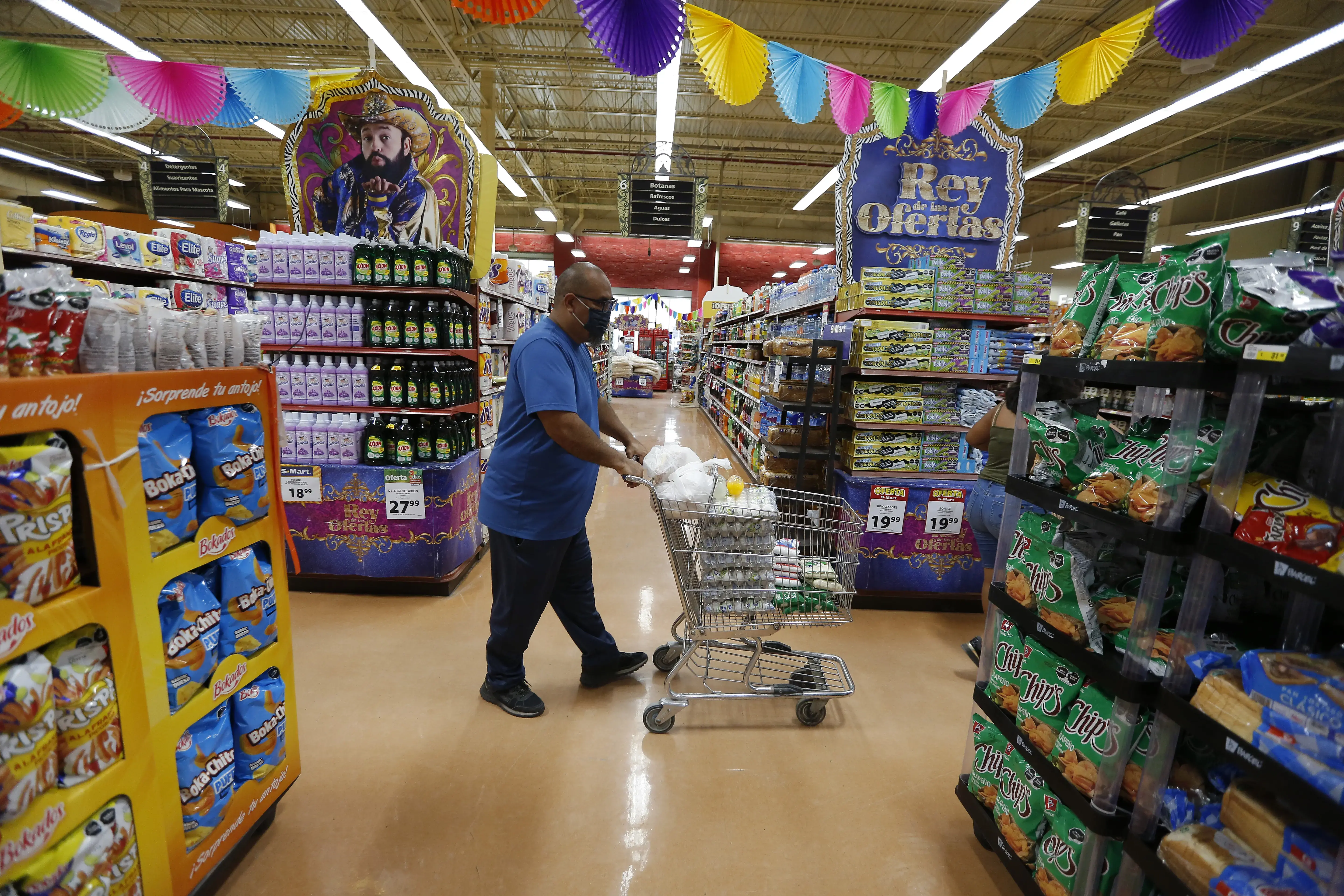 Life in Limbo
While Susi waits to reconnect with her son and as she moves through the immigration process, she continues to help others wishing to seek asylum and safety in the U.S.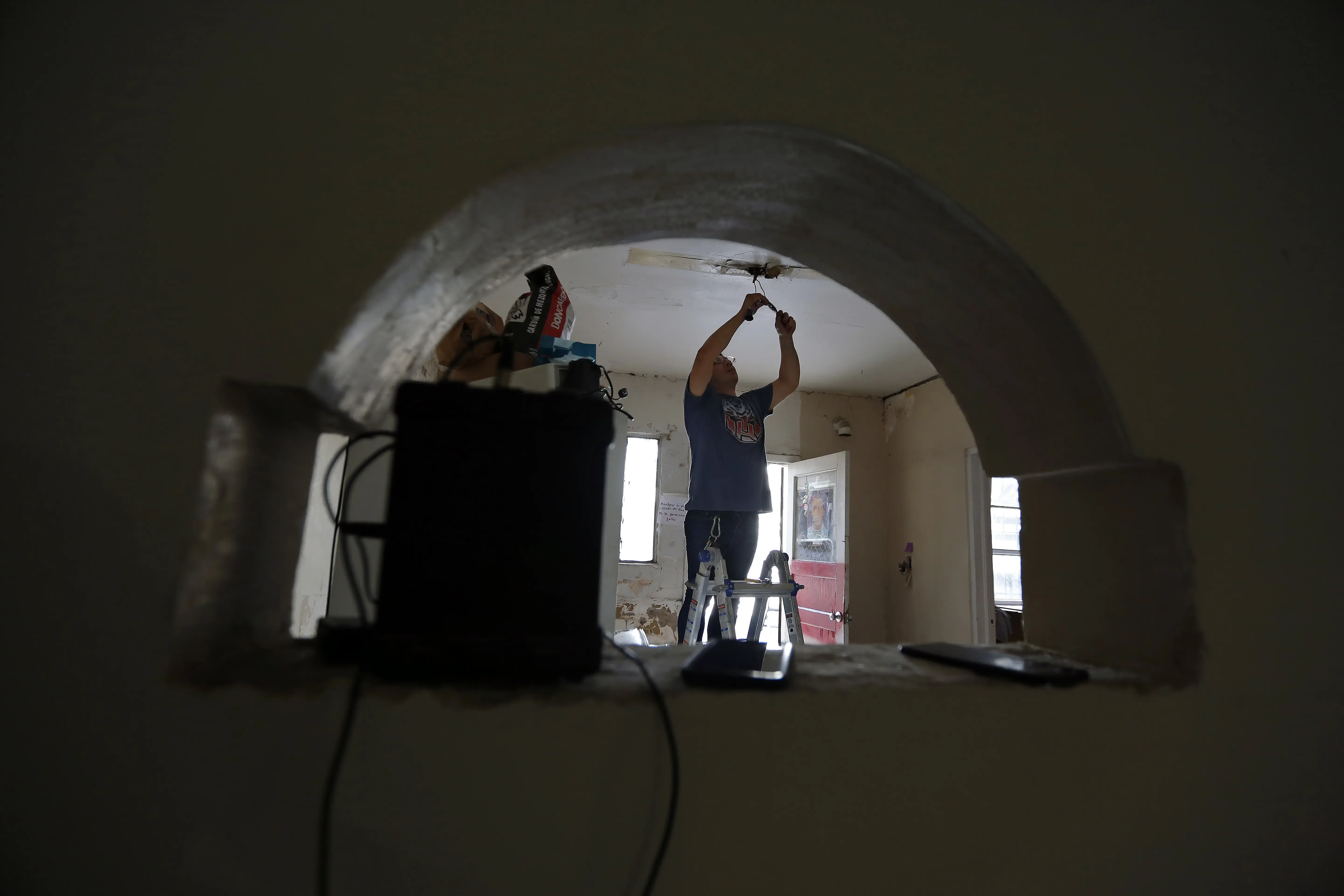 Brisa, a native to Mexico, one of the women Susi was able to help at Casa Carmelita, said she feared for her life and fled the country. She said she never intended to live in the U.S. and didn't have the "American Dream."
"I felt good in Mexico, but I lived [at] a time where the same criminals made me too scared. I was never afraid. I used to say I was not afraid of death. But there comes a time when you start to see," Brisa said. "That's when you start to get scared. They began to threaten me."
After crossing the border on May 8, 2021, Brisa was given an ankle monitor from ICE, and her friend Julia helped her to contact Susi from Casa de Colores so she could find a place to stay. Through these connections she was placed at Casa Carmelita to await a sponsor.
"I only thank God for this, because it really is a new life," Brisa said. "If I had not crossed... I really do not know if I would be alive to tell this history, but I thank God that really yes, yes I am telling it, living it and thankful for the danger of which I was saved because it really is a great danger.... I will always be grateful to God and to everybody, all the people who are giving me a hand."
Ortiz said all the women of Casa de Colores have a sponsor or are on track to have one, but in the future, some may still need more permanent forms of sponsorship because they are staying with friends and family at this time.
According to Ortiz, it takes a village. The women were able to find sponsorships because of the network of organizations and activists who helped to support them. Some of these include the Santa Fe Dreamers Project, Immigrant Families Together,Immigration Equality, Movimiento Cosecha, and Las Americas Immigrant Advocacy Center.
As of publication, Susi and Alexa have moved to the New York area and a gofundme was started to help them.
RELATED ISSUES

LGBTQIA Rights

Issue
Migration and Refugees
Migration and Refugees