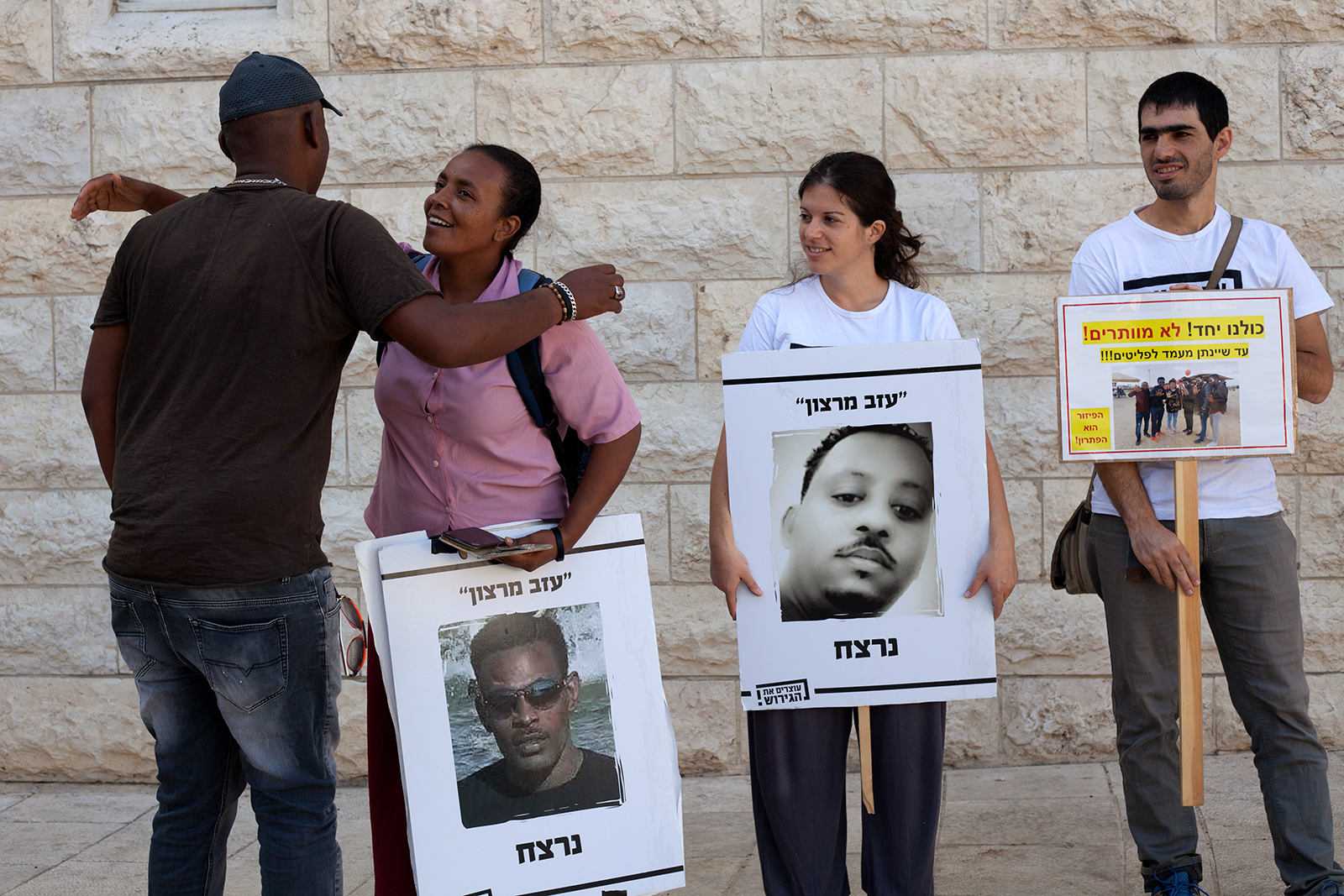 UC Berkeley Graduate School of Journalism student fellow Caron Creigton speaks with Bisrat Geryasus, director of the Eritrean Women's Center, a grassroots organization created and run by Eritrean women, that offers aid within their community in South Tel Aviv.
Creighton asked Bisrat to highlight some of the main issues facing Tel Aviv's Eritrean community, specifically about how people have been impacted by the deposit law. This Israeli law takes 20 percent out of the salaries of asylum seekers and puts it in a fund that can only be accessed once they leave the country. The Israeli government has admitted that this is being used as a tactic to get asylum seekers to leave.
Bisrat discusses one section of the population that she believes is disproportionately impacted by the law: single mothers.
RELATED ISSUES