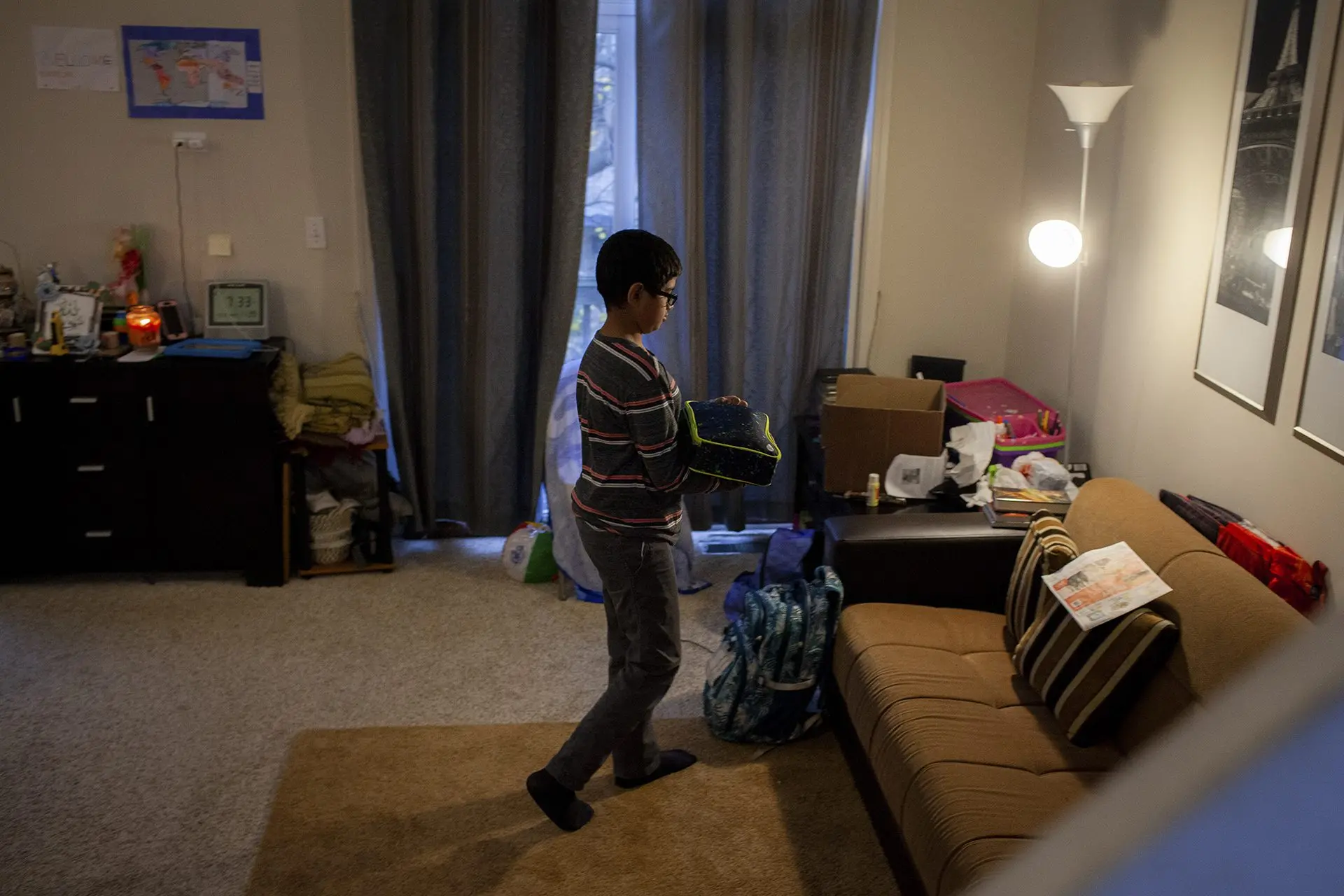 Despite a growing Muslim population in the Chicago area, few public schools offer students halal food options.
---
On a recent morning, Huma Quadri packed school lunches for her children in her home in Glendale Heights, in Chicago's western suburbs. She cooked macaroni and cheese for her son, Yasir Syed, and made a sandwich for her daughter, Zubeida Syed. After preparing the food, she packed it all in their lunchboxes with some pineapple for Yasir and Goldfish crackers for Zubeida.
The weekly lunch prep can take hours, especially when she cooks biryani, an Indian mixed-rice dish. But as a practicing Muslim who follows halal food guidelines, Quadri says she has little choice but to send her kids to school with lunch.
"It would make life so much easier if [the school] had a halal option for us," Quadri said. "I wouldn't have to worry about what they're eating or if they forget their lunch at home. Other kids are able to eat a delicious hot lunch, while my kids are left out."
---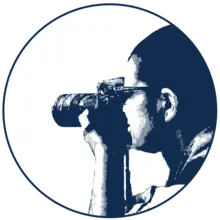 As a nonprofit journalism organization, we depend on your support to fund more than 170 reporting projects every year on critical global and local issues. Donate any amount today to become a Pulitzer Center Champion and receive exclusive benefits!
---
While Muslims have long called Illinois home, the Muslim population in the Chicagoland region has been growing since the 1990s. A 2014 Pew religious landscape study found that 2% of adults in the Chicago metro area practice Islam. The Muslim population outsized the Buddhist and Hindu populations and was slightly less than the 3% of Chicago area adults who identify as Jewish, according to the study.
In recent years, refugees arriving from Afghanistan as well as Rohingya people from Myanmar and African refugees and asylum seekers have added to the growing Muslim population in the Chicago region.
Despite the growing Muslim population, however, halal options at public schools are still uncommon in the Chicago region. It's a problem that Muslim families have been facing for generations.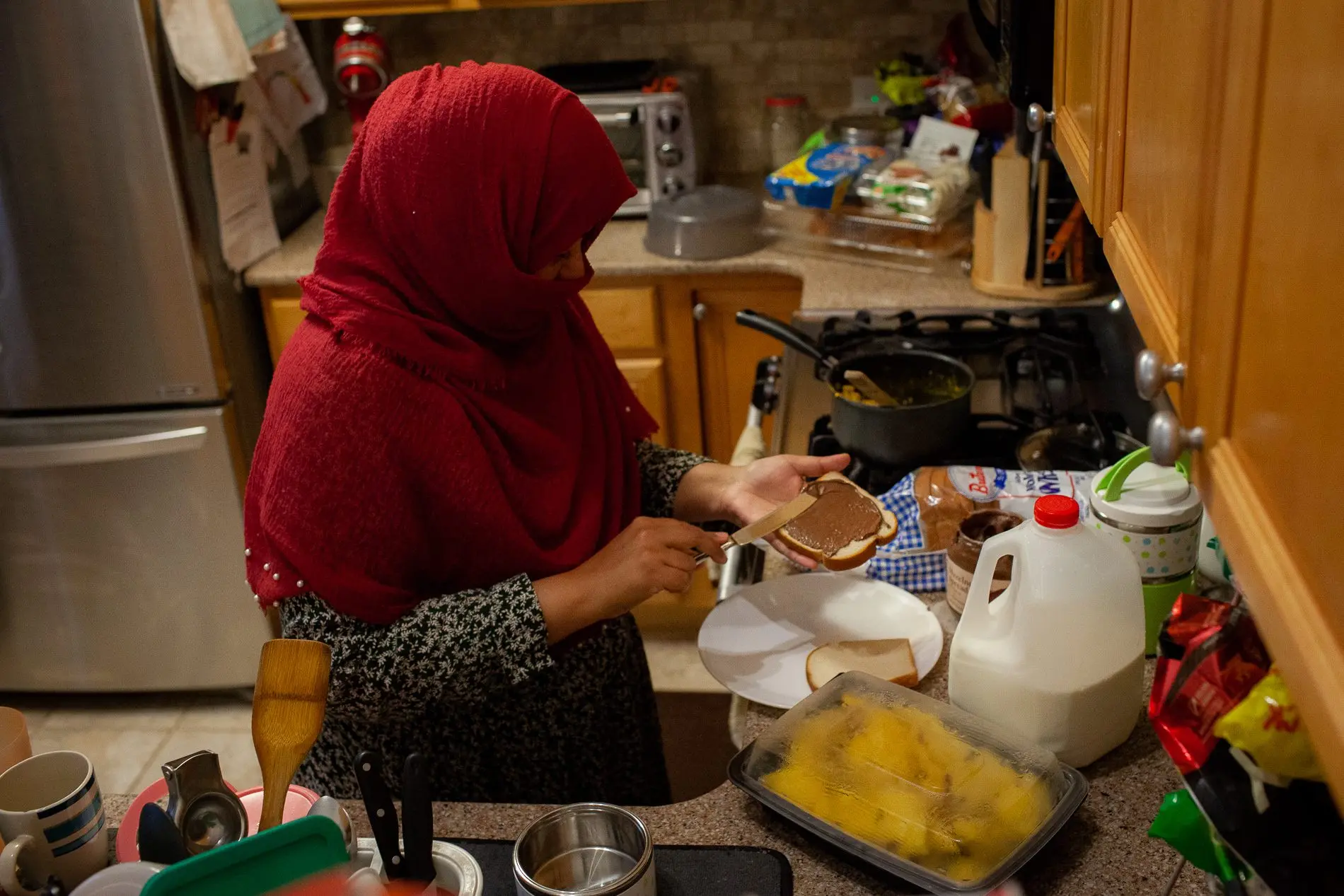 Quadri, a daughter of immigrants from India, remembers struggling to find halal options as a child going to school in suburban Hoffman Estates in the early 2000s. She says that seeing her kids go through the same thing today is "incredibly frustrating."
"It is ridiculous," Quadri said. "I've made my kids try the vegetarian cold lunch option the school offers every day, but they prefer having different options. At school, they just give yogurt, string cheese and an apple or carrot, with way too much dairy offered."
Now Chicago-area families like Quadri's are calling on schools to take a more equitable approach to food so that they can serve Muslims the same way they do vegetarians or those with other dietary restrictions.
What is Halal?
One of the challenges Muslim families like Quadri's face in the school lunch battle is a general misunderstanding about what halal entails. Certain foods like pork and alcohol are not allowed in halal, and food needs to be prepared in a manner consistent with Islamic law.
"Halal is a whole compliance program," explained Asma Ahad, the director of halal market development at Islamic Food and Nutrition Council of America (IFANCA). "It's from top to bottom. You cannot have cross-contamination, you have to look at the ingredients, you have to look at how ingredients are handled, you have to look at how it's cooked, you have to look at the proteins."
While not every Muslim follows halal rules, those that do say that it is critical to their well being and religious beliefs. So halal-following students at schools that don't offer halal options often have to choose between bringing their lunch from home, eating vegetarian cafeteria food or going hungry.
Bringing a packed lunch can be expensive, however. And home lunch options can be limited due to storage options at school. Food that must be kept cold, for example, could go bad after sitting in a locker all day.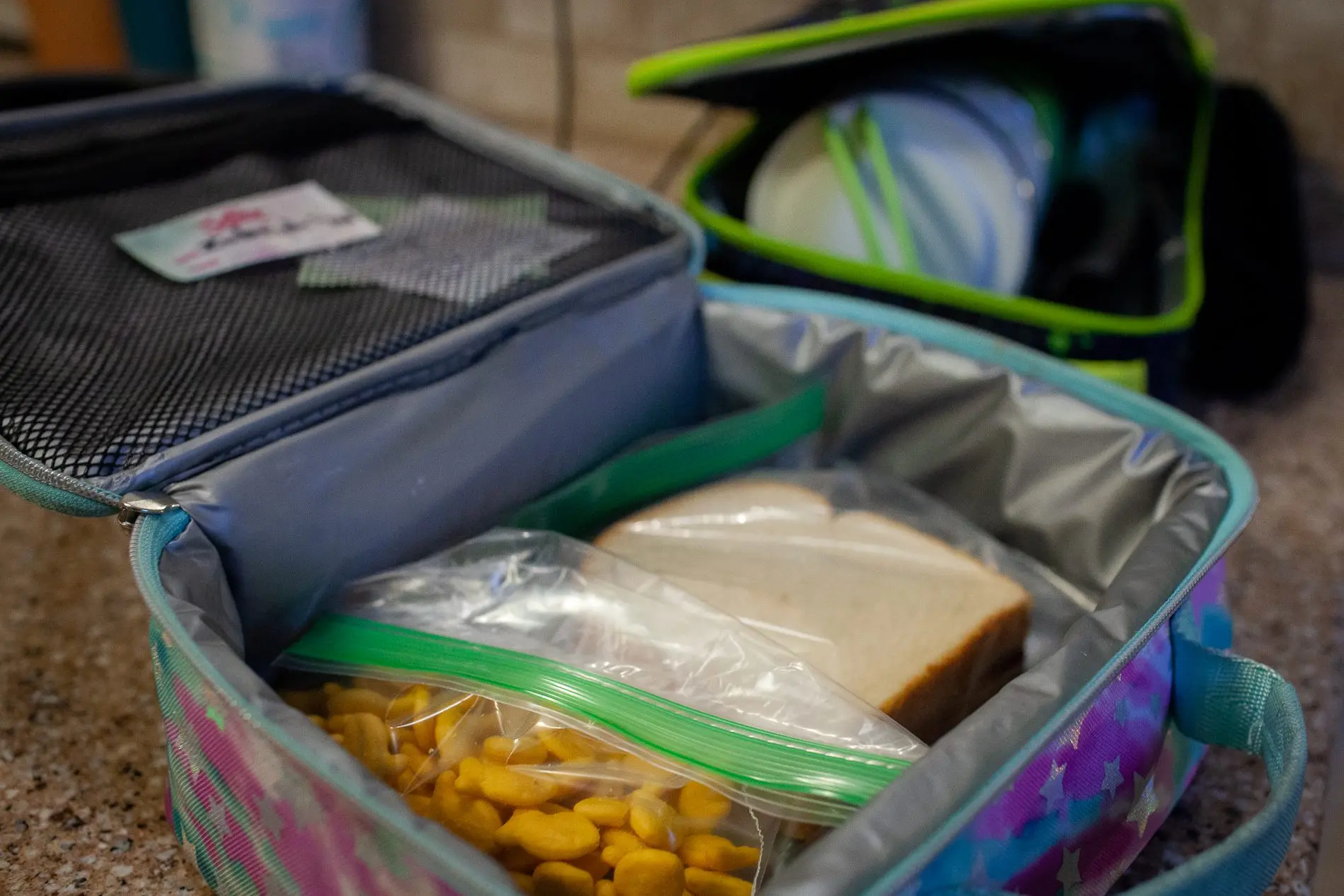 Vegetarian cafeteria options, advocates say, can also be problematic. If they are not explicitly labeled halal, it can be difficult for students to determine whether they contain prohibited ingredients. For example, baked goods may include vanilla extract, which includes alcohol which is not halal.
Students who have to bring halal food can also feel isolated from their peers, who get to enjoy cafeteria food.
"I feel annoyed, a little jealous, and resentful seeing other kids chow down on burgers and nuggets that I can't eat," said Yasir Syed, Quadri's 12-year-old son. "It's unfair."
Limited Halal Options at Schools
Knowing what products are or aren't halal, can be challenging for parents and school administrators alike.
Yasir Syed attends Hadley Junior High School in Glen Ellyn's District 41. When Borderless reached out to the school to learn about what halal option the district offers, principal Steve Diveley said that "halal meals are part of our food program."
"We have not been contacted by any family or parent with an issue regarding halal food or service," Diveley added. "If we know of a need or have a request, we would definitely honor that."
Quadri told Borderless that she was puzzled by his response because she's never seen anything labeled as halal on the school's online menu.
The school district confirmed with Borderless that Diveley was mistaken about school food options.
"We do not currently offer halal meals at D41," said Eric L. DePorter, assistant superintendent of finance at Glen Ellyn School District 41. "It is something we hope to add in the future. We have been working with our [food] provider to determine how best to do so."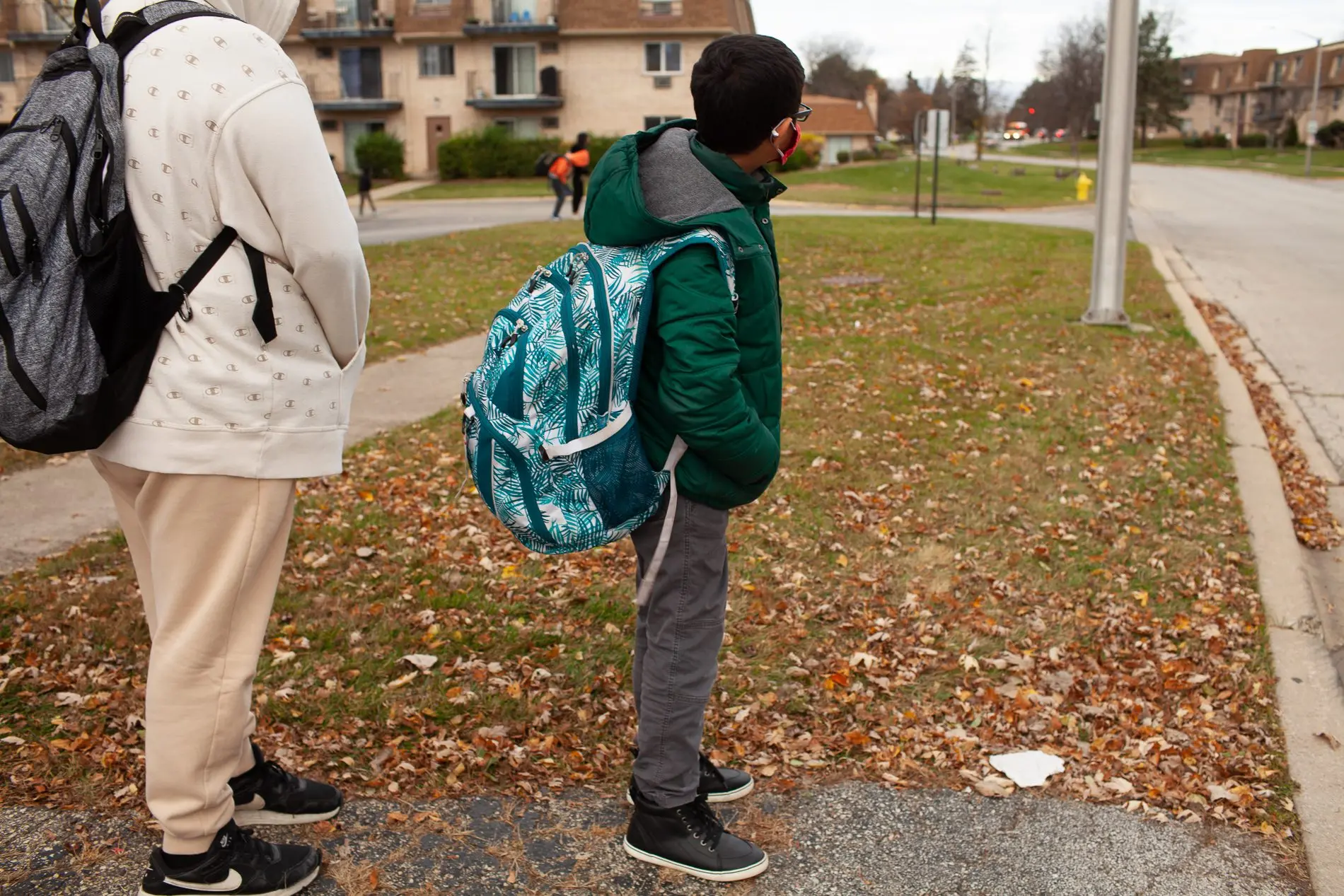 The confusion and feeling like Muslim families aren't being served has led some families to leave the public school system entirely.
Rabail Qaiser's son attended public school in Glen Ellyn District 41 for three years before she moved him to a private Islamic school. The transformation in his social life was huge.
"I have seen how being able to eat at his private school really impacted him in a positive way," Qaiser said over email. "He is more social and able to enjoy sharing a meal with his friends. So, I sincerely hope that Muslims who pay similar taxes as everyone get to enjoy the same level of service at [public] schools as everyone else."
Pushing for Change in Illinois Schools
Advocacy by Muslim students and community members has led to some changes at the school and district level in the Chicago region.
Chicago Public Schools, by far the largest district with 635 schools, currently has five schools that offer halal menus: Armstrong, Boone, Rogers, West Ridge, and Sullivan. All of these schools are located on the far North Side of the city, which is home to large groups of immigrants from South and Central Asia and Africa.
Two additional CPS schools, Clinton and Chicago Math and Science, once offered halal meals, but currently don't due to a transition in food service vendors. Students whose school doesn't offer halal food are being offered vegetarian options, according to CPS press secretary Sylvia Barragan, and all CPS meals are pork-free. Barragan says that CPS is working to expand their halal meal program gradually.
The slow and incremental change at schools have led groups like the Illinois Muslim Civic Coalition to call for a more state-wide approach. This February, with their support, Illinois state Sen. Ram Villivalam introduced SB4147 into the state legislature. The bill amends the Illinois Halal Food Act and "requires each school board to provide for a program by which halal food options are offered in public school cafeterias by request." It also clearly defines halal and states that halal food options offered by schools must be certified halal by a state-approved halal-certification organization or purchased from a State-approved halal-certified vendor. If passed, parents would simply have to request that their school provides halal food and then the school would need to comply.
While it is unclear whether the amendment will become law in Illinois, Quadri is hopeful that one day her kids will be able to enjoy nutritious meals that meet the tenets of her faith at school. She is speaking with other Muslim parents in the Chicago area to push for school administrators to offer halal options.
"At least we're doing something about it," Quadri said.