Dantewada (Chhattisgarh): In a brightly lit round-table conference room inside a police station, a group of newlywed couples – all barely in their 20s – sat in pairs. The seating arrangements were pre-decided. First, sat a man; towards his right was a young woman. After a deliberate gap of a few inches sat the next pair.
There were at least 15 newlywed couples in the room, all masked and trying very hard to dodge the lurking cameras. Behind each couple was neatly stacked wedding paraphernalia – a sehra (headgear) and dull gold kurta and pants for the groom; a bright red saree, bangles and a few flashy pieces of jewellery for the bride. A few essential utensils, blankets, pillows and a brand new smartphone were also placed close by.
The room resembled any other state-run mass marriage programme, which are organised often. But there was one crucial difference: according to the Dantewada police, all of these young couples were once "armed rebels". There were no family members to support their marriage, no friends and relatives to cheer them on. The couples had been married off as a part of the ambitious "Lone Varattu" scheme, initiated by the district superintendent of police Abhishek Pallav in June last year.
---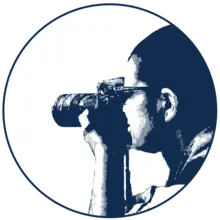 As a nonprofit journalism organization, we depend on your support to fund more than 170 reporting projects every year on critical global and local issues. Donate any amount today to become a Pulitzer Center Champion and receive exclusive benefits!
---
'Lone Varattu', a term in the Gondi language – spoken by one of the largest Indigenous groups in India – means 'coming back home', or as Pallav would proudly describe it, "ghar wapsi". The last term – and the Hindutva agenda it represents – is something 'new India' is well-versed in.
The decision to marry, Pallav insisted, was "by their [the couples'] own volition". "Some among them were sweethearts from the time they were in the (armed) movement. They decided to leave the movement for love," he told me. A few others, he claimed, instantly "fell in love" when they were brought to 'Shanti Kunj' in the police camp of Dantewada district only a couple of days before.
On April 1, when I met the couples at a media event, they were being herded together before local scribes and photographers present to cover the "novel" initiative by Pallav or "doctor SP", as he is famously known in the region because of the medical practice he has continued on the side. The men were made to wear white t-shirts with 'Lone Varattu' embossed on them in the Devanagari script; women, hoping to conceal their identities, had tightly covered their faces with scarves.
The stories of fear, coercion, and vulnerabilities that the young couples shared with The Wire demolished Pallav's tall claims on the voluntary nature of these marriages.
A young man, Somulu*, was among the few who were conversant in Hindi. After a few hesitant exchanges, he opened up. "Marriage seemed like the only available option for me to survive this detention camp," he told me. By "detention camp", he meant Shanti Kunj.
Shanti Kunj is a separate single-storey structure built inside the police establishment in Karli block of Dantewada district. In this fortified structure, over 80 men and women lived at the time. Their movement was curtailed, with policemen keeping a close watch.
Contrary to Somulu's experience, Pallav has maintained that Shanti Kunj was built as a "safe house" exclusively for those who have surrendered but continue to be under "distress" and "have nowhere to go". They, Pallav claimed, are trained to join the District Reserve Guard (DRG) force, which largely includes Adivasi young people who had once been involved in combative Naxal activities.
Somulu's wife, Kosi*, who claimed to be and also appeared barely 17, spoke only in Gondi. Somulu's parents, he said, were not aware of his marriage. Neither was Kosi's family, he added. "I wonder if they even know that we are still alive."
In the last week of January, Somulu said, he was brought to the police line, 35 km away from his village in the Katekalyan region, on the promise of a job and money. Three more men from the region were picked up on the same day from their respective villages and later were shown to be "surrendered Naxals" under the Lone Varattu scheme.
Returning to their hometown, Somulu said, is "no longer an option". "The police have publicly claimed that I have surrendered in lieu of money. This, I am sure, must have angered the Dalam (a Naxal squad) members around my village. They must be waiting to kill me. Either way, I am doomed," he said. His parents live close to Thotha Para, in the Katekalyan area, one of the regions in the district with a heavy presence of both armed rebels and the Central Reserve Police Force (CRPF). There are at least a dozen more people from the Katekalyan region who have apparently "surrendered" under the scheme.
As a part of the Lone Varattu scheme, those who were shown as surrendered are paid Rs 10,000. Somulu and his wife too have got Rs 10,000 each. An extra Rs 25,000 was spent on their marriage under the existing Mukhyamantri Kanya Vivah Yojana, a state government scheme started to aid marriages of "eligible women".
I asked Somulu what he had to say about the police's claim that he and his wife were once part of the armed movement and had ended up here under the amnesty scheme run by the state government. He vehemently denied the charge. "I was never involved in any kind of Naxal activity," he sternly declared. "I don't think my wife was either. But I don't know her well enough to be able to speak on her behalf."
He turned to his wife and translated my question into Gondi. She did not respond. His wife, he later said, worried, had not spoken much since she was brought to the camp on February 26. "She doesn't speak much. All she says is she will run away to her parents soon," he told me, as he continued to look at his wife.
Our conversation was interrupted several times by a policeman, dressed in civil clothes, deputed specially to keep an eye on the young couples gathered at the event. Somulu shared that only the "submissive ones" were paraded before the media that day. The "problem creators" are not here, he added. "We have been given strict instructions to not talk to the press," he told me, hinting at the trouble he would face if someone noticed him speaking to me.
Kosi's silence was understandable. She was brought in just three days after a 20-year-old woman, Pande Kawasi, had allegedly died by suicide on February 23. At the press conference, a young woman, also among the newlyweds, had shared with me that when Kosi was brought in, she had refused to either eat or sleep. "She was inconsolable. She kept repeating, 'I will die.' We were afraid she too would end her own life like Pande," the woman said.
Kawasi, according to the Dantewada police, was a "surrendered Naxal " from Gudse village in the Katekalyan region. Kawasi was shown to have surrendered on February 18, along with five others: Paike Kowasi (22) and Kamlu alias Santosh Podiyam (25) from the neighbouring Narayanpur district; Bhume Uike (28) and Linga Uike (36) from Kirandul; and Jogi Kawasi (28) from Gudse village. These six people reportedly surrendering was presented to the media as a "major breakthrough".
Jogi, the police have claimed, carried a bounty of Rs 5 lakh. Pallav had told me that Jogi was a "dreaded Maoist" and has multiple cases against her. Kawasi, the police claimed, was a member of Chetna Natya Mandali – a cultural wing of the banned CPI (Maoist) group. No criminal case, however, has been attributed to her so far.
Between February 18 and 23, Kawasi was kept in a small 10×10 feet room along with Jogi. This room was adjacent to the police office that Deputy Superintendent of Police (DSP) Amarnath Sidar shares with his subordinates. A DRG man on security duty described the room where Kawasi and Jogi were confined as a "safe house". In police parlance, it means a space specially built to interrogate recently arrested or surrendered Naxals.
According to the police, Kawasi was found hanging from a window railing that was a little over five feet high. She was around four feet 11 inches tall, claimed her family. Sidar, while showing the space to me, claimed that Jogi was waiting outside when Kawasi went into the toilet. Strangely, the latch of the bathroom was broken and the door was left ajar. Still, the police have maintained that Jogi and a DRG escort in the room were unaware of Kawasi's "suicide attempt". "Pande had clenched her teeth and shut her mouth tight. Since she did not make any noise, no one outside knew what she was up to inside the toilet," was Sidar's explanation. "Only when she did not come out for a long time, Jogi had peeped in. Pande was already dead by then."
Kawasi and Jogi were friends. They lived in the neighbouring paras of Gudse village, perched deep inside the forest of Katekalyan. Located 30 km east of the district headquarters, the village has 12 paras, with around 40 houses in each, all belonging to the Gondi tribe.
The Wire had visited Gudse village at the end of March to meet their families. Pande, a young woman who had studied till class 5, was among the few who could read and write in the village. The family looked up to her and trusted her decisions. "She was never wrong, she never made any mistakes," her weary father, Shanu Kawasi, told me.
Shanu recalled that on February 17, his daughter had gone to Jogi's around 9 am. "It was the beginning of harvest season. Like any other young girl her age, my daughter too had visited Jogi's house, where the family was celebrating that day. The plan was to drink, dance and make merry."
But within an hour, around 25-30 DRG men, armed with sophisticated weapons, had gheraoed Kharkapara, where Jogi lived. "They had come to pick up Jogi. But my daughter tried to physically stop the DRG men from taking Jogi away. They dragged both of them together," Somali Kawasi, Pande's mother, said in Gondi. Somali said among them, Baman Mandavi, an ex-Naxalite from the nearby Duwalikarka village who is now in the DRG, was exceptionally violent. "Baman dragged them away mercilessly," she told me.
The day of their arrest coincided with the annual sports event in the village. Almost all the young people were away playing at a ground just outside the village. Shanu Kawasi suspects that the DRG, which mostly recruits local Adivasi youth, knew about the village event. "They knew only the old and disabled would be back in the village. They had timed the entry well. They were able to take away our daughters without much protest."
Fearing that the women would be killed in a staged encounter – a common phenomenon across central India – the villagers rented a few vehicles and travelled all the way to the superintendent's office in the Dantewada district headquarters, 30 km away.
Here, the family was not allowed to meet the detained women, Shyama Markam, a janpad sadasya (Zila Parishad member) who had accompanied the family, told The Wire. Markam, among the very few literate persons from the village, has been at the forefront of helping the family seek justice.
Later, on February 20, when the family and a few villagers made another attempt to meet Kawasi, they were allowed to meet briefly. Shanu Kawasi said that his daughter was in a "terrible state". "Pande's body was full of bruises and she shared that both she and Jogi were brutally beaten in custody. Her upper arms, thighs and back had large blue marks." The women, he stated, also told the families that they were first taken to the nearby jungle on the day they were taken away by the DRG and were tied to a tree for several hours. "Agree to surrender or we will kill you here," they were allegedly told.
The villagers again went back on February 23. "We had covered a very long distance on foot and bus to get to the police line. We waited till evening and yet no one was ready to tell us what was happening with our girls," Markam said. "It is unsettling to even think that while we were out waiting for some official communication, Pande had already been killed."
Looking at the state in which Kawasi's body was found, the family has alleged that she was sexually assaulted and later killed and that the police staged it as a suicide.
Kawasi and Jogi's detention and later Kawasi's suspicious death had instantly stirred a mass protest across Dantewada. Outside the detention area, fearing for Jogi's life, both Pande and Jogi's families insisted on taking her away with them.
Soni Sori, an Adivasi rights activist and a well-known social and political leader, was at the spot too. Sori said when Kawasi's body was lowered from the noose, the women from the family had physically inspected it. "Her chest and genitals had scratches. It seemed like she was brutalised both physically and sexually," Sori told The Wire. Kawasi's mother, Somai, said the body had evident marks of brutal violence. "Before her burial, we had closely inspected her body. Her genitals were swollen and had turned blue," she told The Wire.
The Gondi tribe treats death by suicide as a serious social evil. Unlike the traditional final rites of cremating someone who has died, Kawasi was buried. While some in the village said this was done to preserve her remains for any future forensic examinations, others said the family felt let down that Kawasi gave in to police pressure and ended her life.
It has been over nine months since Kawasi died. For the most basic inquest report, the family had to move the Chhattisgarh high court, situated around 500 km away in Bilaspur. The family's lawyer, Kishore Narayan, told The Wire that the family has also sought the constitution of a Special Investigation Team (SIT) and monetary compensation. "So far, the court has only directed the Dantewada superintendent of police to hand over the post mortem report," Narayan said.
Pallav refuted the family and Narayan's claims. "They lied. They never asked us for the post mortem report," he said, later adding that the post mortem report was handed over to both the family and the Gudse village sarpanch on the day of the order.
Kawasi was clearly picked up from her village and kept in confinement by the police. She was not allowed to see any visitors and finally was found dead, five days later. Since the police claimed it was a "voluntary surrender" and not an arrest, her death was not classified as a custodial death.
When arrested, the police ought to produce the person before a nearby judicial magistrate within 24 hours. Failing to do so, the detention is considered illegal. In the case of surrender, the police are able to blatantly abuse the legally mandated procedure, even when the person is kept in confinement.
Both the Supreme Court and the National Human Rights Commission have from time to time laid down a series of guidelines to follow when a person dies or alleges sexual assault while in custody. Kawasi's case should fall under both these categories. Still, the police violated the crucial procedures.
Under Section 176 (1A) of the Code of Criminal Procedure (CrPC), death in custody has to be examined by a judicial magistrate. But Kawasi's death was locked in by a sub divisional magistrate (SDM), an executive magistrate. Pallav claimed this was not essential "but done only to ensure the police's side is clear".
The Wire contacted Abinash Mishra, the SDM who was asked to conduct the magisterial inquiry, on November 3. In a phone conversation, Mishra claimed that the inquiry had been concluded and the report had been submitted to the district collector. He also claimed that every witness – both from the police department and Kawasi's family – have supported the police's claim. He further said that the head of the district medical department that conducted the post mortem has also sided with the police. Responding to the possible reason behind the suicide, Mishra said, "Comrades are usually trained to kill themselves when they are confronted with the police during investigation."
His version, however, had changed within a few hours. By the evening, Mishra claimed that what he earlier shared was untrue and that the inquiry was still pending. Kawasi's family and the medical officers, he said, had not been called to testify yet. He also claimed that since he is inquiring about eight other custodial death cases, he "mixed up details of different cases".
The intentionally maintained ambiguity around such detention centres allows the state to flout legal procedures, and data on these detentions is never put out in the public domain, not even in the annual National Crime Record Bureau (NCRB), which compiles data on all prisons and those incarcerated.
But such extrajudicial structures – resembling a penitentiary – exist with complete state impunity.
This impunity is a hallmark of the state functioning in a conflict zone, Sori said. "This is both a legal and psychological abuse. The state machinery breaks the person completely; the person is unable to even access courts for justice. There is no FIR, no chargesheet, no trial … just the police's claim that a certain number of people have given up arms and are now working for them. All of this is nothing but a state-sanctioned crime," according to Sori.
Anjana Prakash, a former judge of the Patna high court and now a practicing lawyer at the Supreme Court, pointed to the illegality of such detention centres. "By their very nature, these detention centres are illegal and their existence ought to be challenged," Prakash told The Wire. "Any person being held against her wish is illegal, unless the restraint is sanctioned by a court's order."
Justice (retired) Abhay Thipsay of the Bombay high court too weighed in. He said regardless of what the police claims, judicial intervention can't be done away with. "Assuming what the police is claiming is true and these surrenders are voluntary in nature, the police will still have to produce them before the court. Without proper judicial intervention, no crime can be washed out. The consent of the court is an absolute must," Thipsay said.
He further said that the Constitution of India and other legal provisions have wisely rested this power in the hands of the court and not the police. "And the reason for this is the fear of misuse of power in the hands of the police." The police and Chhattisgarh state here, Thipsay said, are committing a grave crime and are violating both human rights of the Adivasis of Bastar and the judicially mandated process.
By setting up a detention centre of this nature, the Chhattisgarh government has shown no regard to international standards – including those of multiple United Nations agencies. Principle 11 of the Body of Principles for the Protection of All Persons under Any Form of Detention of Imprisonment states that "a person shall not be kept in detention without being given an effective opportunity to be heard promptly by a judicial or other authority. A detained person shall have the right to defend himself or to be assisted by counsel as prescribed by law." In Dantewada's Shanti Kunj, those detained have neither been produced before a judicial authority nor allowed legal representation.
Under the Lone Varattu scheme, Pallav claimed over 447 persons have already "surrendered". This is by far the "most successful drive", according to Pallav. The earlier figure of 80 has now grown to 500, he claimed. "Over 500 of them are staying inside the police line and are training as a part of 'Bastar fighter' (another combative force like the DRG set up by the Chhattisgarh government to "exclusively fight the left wing extremism in the region"). "Another 3,000 come and go everyday," he said. Since this programme is shrouded in secrecy, it is difficult to verify these numbers.
Many among those shown to have "surrendered" carried hefty prize money for their capture, Pallav claimed. The prize money is decided on the basis of the crime that an individual has allegedly committed, their role in the armed movement and the seniority of the person's position. After surrender, though, it doesn't matter if the person is accused of murder, use of improvised explosive device or arson attack – all crimes are forgiven. "And you would never have a villager moving court against this amnesty. We know the Naxals will eliminate them instantly," Pallav admitted.
According to Pallav, not all of those living in Shanti Kunj have surrendered; some have left their villages fearing Naxal violence. "In fact, even Pande Kawasi's brother wants to train for (a post at the) Bastar fighter," Pallav claimed. Pande's family could not be reached on the phone to verify this claim.
What happens to the security of those wanting to return to their villages? "That is not our headache," Pallav said. "As long as they aren't killed by my men, I am not bothered," he added, nonchalantly.
People's stay at Shanti Kunj, Pallav claimed, is voluntary. But one can't really access the space without being stopped and escorted by policemen. The police complex is spread across several acres. One has to walk past a long stretch of open land and pass through the barricaded district police establishment and then the DRG before finally reaching Shanti Kunj.
Even though my visit on April 1 was arranged only on Pallav's approval, I was stopped three times before I finally made it into the enclosed space.
Inside the main structure, many smaller structures are built, with an open space in the centre. Married couples reside on one side of the enclosure, and those unmarried live in pairs on the other end.
These are small rooms, lacking proper ventilation. Some rooms had mattresses, indicating that married couples lived in them. The rest, with single or double occupants, were just empty rooms.
I saw Jogi last in April; she continues to live in Shanti Kunj till date. Inside the confined space, Jogi was escorted by an armed female DRG commando. While the DRG was open to the idea of interaction with other "surrendered" youths, Jogi was out of reach. When I made an attempt to talk to her, the DRG commando had dragged her into the room. Later, answering my request, the DRG commando said that Jogi was "unwilling to talk to anyone". "She is afraid that you are here to influence her," the commando had claimed.
Jogi's family, like Kawasi's, insisted that she too was brutalised and pressured to surrender. And since Kawasi's death, the family has not been able to meet her. On October 29, Pallav told me over a phone call that Jogi too is undergoing training to join the Bastar Fighters. "If she clears the test, she will soon join the force," he said. There is no independent way to confirm his claim unless Jogi and the several others who continue to live inside Shanti Kunj are independently met and their testimony recorded.
Surrender is not a new policy, especially in central India, which has been deeply impacted by armed conflict for several decades. Surrender policies differ from state to state. Under the scheme, monetary offers are made; some get inducted into the police or other allied forces and some end up in places like Shanti Kunj.
Surrender makes the officer in charge look good. He has numbers to show and accolades – in the form of medals and promotions – to earn. The means to reach these targets are seldom public, therefore allowing it to become a tool to cast a wide and indiscriminate net.
Individual cases aside, the Lone Varattu Dantewada bears testimony to the destruction of villages, all in the name of surrender. Not everyone under the scheme ends up at Shanti Kunj.
For instance, in Chikpal village, again in Katekalyan tehsil, surrender happened in two batches. First, in November 2019, 27 men and women were shown to have surrendered. And later, on January 26, 2021, a second round of surrender was shown. A few days before the second round of surrender, a list of names were pasted across the village.
The villagers unanimously claimed that none of them have ever been with the Naxals or have a criminal case registered against them. Yet, they were all forced to surrender, they said.
Those who were shown to have surrendered in the first round were not given any money. The second round surrender was done as per the Lone Varattu scheme. "We have been paid Rs. 1,000 of the total Rs 10,000 promised," said 21-year-old Rajuram Markam, one of the many villagers to have surrendered. Along with the cash prize, those who surrendered were given chappals, water containers and umbrellas. Surrendered women got sarees.
Until the claims of surrender, Markam worked as a labourer in the neighbouring Andhra Pradesh state. Markam alleged he was first detained by the DRG around June or July 2020 and beaten up mercilessly. "That was the time the Lone Varattu scheme was launched," he recalled. "And then in January, when I had come to my village for a few days to spend time with my family, the DRG again caught hold of me. They even detained my child."
Like Markam, others too felt vulnerable and finally decided to give in. Like in the case of 20-year-old Pali Muchaki, the mother of two young children. "My younger son is only six months old. When I was asked (by the DRG) to surrender, I had only one thing in mind: the safety of my kids. I was told to either surrender or go to jail. I thought surrender was a better option," Muchaki said.
Chikpal has a long history of resistance. When the CRPF decided to set up a camp in the middle of the village, villagers resisted. The sarpanch, Jitendra Markam, representing the villagers, had tried to liaison with the CRPF. He was asked to back off. The forest land, used to graze cattle, was eventually acquired and now, the CRPF operates from the village centre. With the camp increased the cases of atrocities. Many villagers claim they were stopped, threatened, and even brutalised on several occasions.
The existence of CRPF camps close by makes the villagers even more vulnerable. With a camp being set up, Chikpal residents have to now navigate a delicate path – saving themselves from both the CRPF and the Naxals. The Naxals had, as expected, not taken the news of CRPF setting up a camp in Chikpal well. It was assumed that the villagers had asked the CRPF to enter the village. Jitendra Markam, fearing the Naxals, had to move out of the village with his family.
"The police demand false surrender out of us and the Naxals want us to fight the police back. It is like being stuck between a devil and the deep sea," Jitendra Markam summed up the life of an average Adivasi in the conflict-torn Bastar region.
RELATED ISSUES