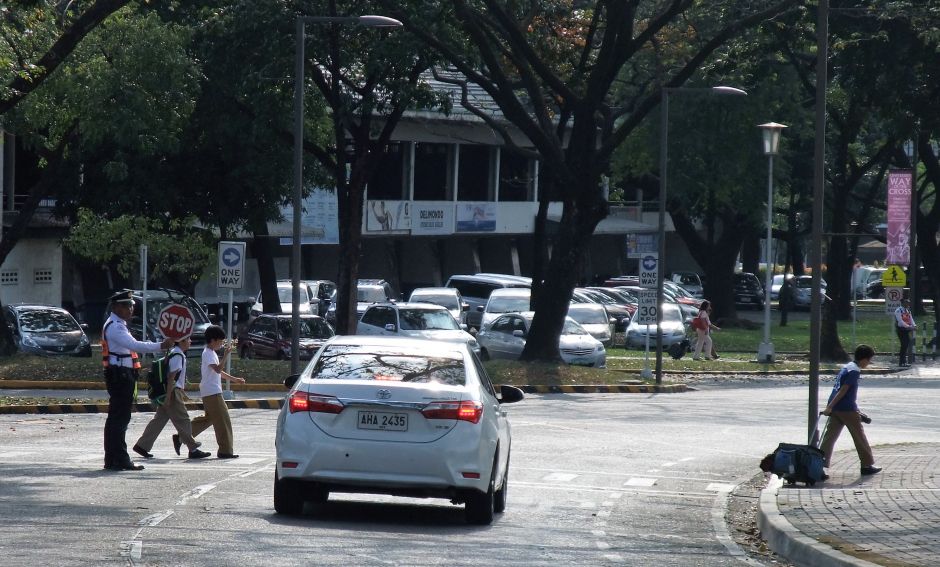 How long will it take you to read this story? Let's say 10 minutes. In that time, about 20 children will have been killed or seriously injured in a road crash somewhere in the world.
That's 3,000 children every day, says the FIA Foundation. The charity supports an international program of activities promoting road safety. Road traffic injury is now the leading cause of death among children aged five to 14 and among young adults aged 15 to 29, according to the World Health Organization's 2018 Global Status Report on Road Safety.
In the Philippines, about two children die on the road every day. That's more than 700 children in a year. Data from the Philippine Health Statistics and from the Philippine Statistics Authority in 2015 show road traffic injuries were the third leading cause of death among children aged 10 to 14 and the fourth among those aged five to nine.
The good news is that there are steps that families and communities can take to stop this global killer of children. Below are WHO's 10 strategies that have worked in several countries from Australia to Zambia.
1. Control vehicle speed.
Source: Streetfilms (www.streetfilms.org)
What is a safe speed on roads where cars and pedestrians, cyclists, or other vulnerable road users converge? It's 30 kph (20 mph), says WHO in a document.
Here are some ways to reduce speed:
Enforcing a maximum speed limit of 30 kph on roads used by many pedestrians.
Installing road features that limit speed such as traffic lights, roundabouts, and speed humps.
Success story
In the United Kingdom, nonprofit group 20's Plenty for Us set 20-mph zones around schools and homes. It helps communities implement "20 is plenty" zones by installing speed humps and chicanes—features creating extra turns in a road.
"Children 0 to 15 years have benefited since the introduction of these zones, by a 46 percent reduction in deaths among pedestrians and a 28 percent reduction in deaths among cyclists during the period 1987 to 2006," according to a WHO report.
2. Use helmets for children who ride bicycles and motorcycles.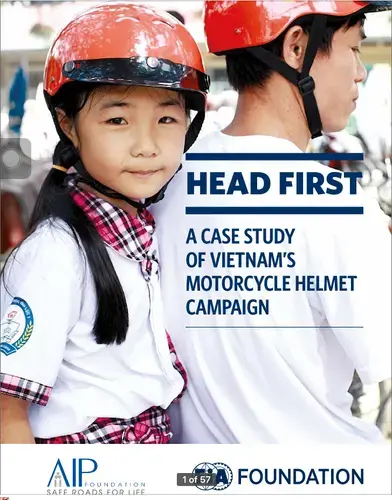 "For children, wearing a helmet is the single most effective strategy for reducing the risk of injury to the head while riding bicycles or motorcycles," says WHO. Strategies to increase helmet use for children include:
Enforcing helmet laws that specify the type and fit of motorcycle helmets by age group.
Putting in place internationally recognized manufacturing standards for motorcycle helmets, which ensure that they are suitable for children.
Success story
Only 18 percent of children in Vietnam's three major cities wore motorcycle helmets in 2011. In 2014, the government launched its National Child Helmet Action Plan. As of May 2016, child helmet wearing rates in the country's three major cities had increased to 57 percent, reports the AIP Foundation.
3. Restrain children in vehicles.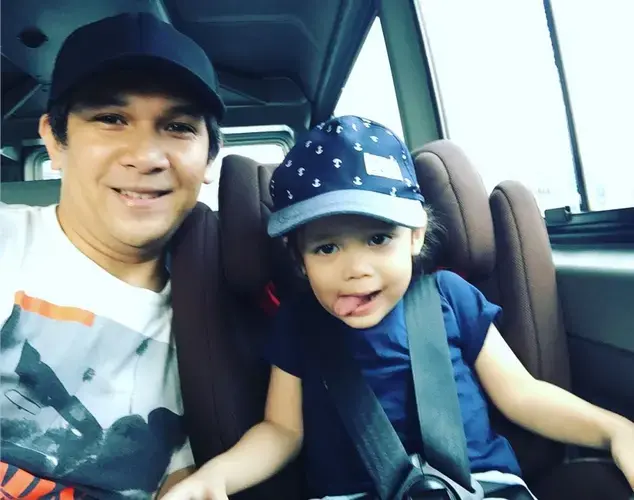 Car seats or child restraints are designed to reduce the risk of injury during a crash. They keep kids from being thrown against the car interior, from hitting other car occupants, or from being ejected from the vehicle.
These restraints dramatically increase a child's chance of surviving a road crash. "If correctly installed and used, child restraints reduce deaths among infants by approximately 70 percent and deaths among small children by between 54 and 80 percent," according to a WHO fact sheet.
Strategies to boost the safety of child passengers include:
Mandating and enforcing child restraint laws for all private vehicles
Putting in place internationally recognized manufacturing standards for child restraints
Ensuring the availability and affordability of child restraints and parental training
Success story
In the U.S., child restraints have made safer the journeys of many little ones. The use of car seats cuts the risk for injury in a crash by 71 to 82 percent for children when compared to seat belt use alone, says the Centers for Disease Control and Prevention. The use of booster seats lessens the risk for serious injury by 45 percent for children aged four to eight when compared with seat belt use alone.
In the Philippines, drivers of private cars may soon be required to secure child passengers aged 12 and below in child restraints. A bicameral committee approved in November the Child Safety in Motor Vehicles Act.
4. Improve children's ability to see and to be seen.
Strategies include: 
Using reflective strips on clothing or backpacks.
Deploying crossing guards.
Making sure that streets are "uncluttered" and enhancing street lighting.
5. Enhance road infrastructure.
Video courtesy of Amend.
Strategies include:
Introducing school safety zones which include speed reduction measures, car-free zones, and safe drop-off and pick-up points
Investing in safe public transport
Success story
The students of Justin Kabwe Primary School in Lusaka, Zambia used to dread crossing the dangerous road in front of their school. Every day, 4,700 vehicles pass the school entrance; yet the school lacked footpaths and a pedestrian crossing. In 2016, four students were injured on the busy road.
The situation led nonprofit group Amend and the community to work with the International Road Assessment Programme (iRAP). They used iRAP's Star Rating for Schools app to record the conditions on four locations around the school and found that its main entrance intersection rated one star, which is the least safe, while the nearby corner rated two stars.
These low ratings spurred the installation of a pedestrian crossing, footpaths, fencing, and a school zone warning. As a result, the ratings of the intersection and the nearby corner both improved to five stars, which is the safest rating. In November 2017, the students' walk to school became a five-star journey.
6. Adapt vehicle design. 
Some vehicle safety measures can reduce risks for children more than adults. These measures include:
Redesigning vehicle fronts to make them more "pedestrian friendly"
Equipping vehicles with cameras and audible alarms that can detect small objects missed by the rear-view mirror
Autonomous Emergency Braking (AEB) systems can prevent collisions between motor vehicles and children who are walking or cycling. AEB systems use lasers, radar, or video cameras to detect moving people in the path of the vehicle. When they detect a looming collision, the systems automatically apply the brakes.
"AEB can reduce impact speeds by as much as 15 kph so reducing the severity of injury" to people on foot, says the European Transport Safety Council.
7. Reduce drinking and driving.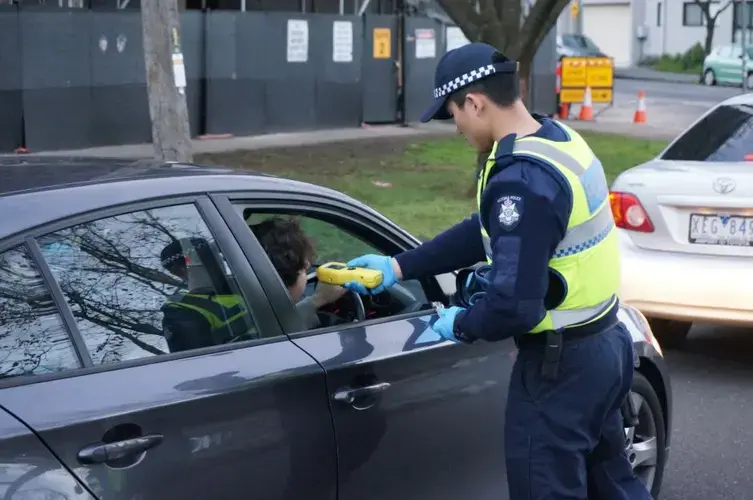 People who drink and drive pose a major risk to children who walk, pedal bicycles, or ride motor vehicles. Ways to curb drink driving include:
Enforcing drinking and driving laws through random breath testing
Enforcing blood alcohol limits of 0.05 grams per deciliter or less for all drivers and 0.02 grams per deciliter or less for young drivers
Success story
A broad policy in Estonia cut the number of drink-driving deaths from 61 in 2006 to seven in 2016—an 89 percent decrease. Such progress is the result of introducing in 2000 a blood alcohol limit of 0.02 grams per deciliter for all drivers.
Strict enforcement is key. Estonia has the highest drink driving enforcement levels in the European Union. The number of roadside alcohol breath tests went up from 105 in 2010 to 677 per 1,000 inhabitants in 2015.
8. Reduce risks for young drivers.
Novice drivers are involved in many road crashes globally. Effective graduated driver licensing schemes, which incorporate restrictions for new drivers before full licensing is achieved, can save the lives of many children.
Such schemes include the following strategies:
Lowering blood alcohol levels for newbie drivers.
Driving with a responsible adult for a designated period of time while learning to drive.
Success story
In Lithuania, an improved training system for new drivers was launched in 2010. Tougher requirements for driver training and examination and stricter controls on driving schools were also introduced.
Thanks to the upgraded system, "The proportion of novice drivers involved in fatal collisions dropped by 41 percent over the period 2012 to 2017," says Vidmantas Pumputis of Lithuania's Ministry of Transport and Communications.
9. Provide appropriate care for injured kids.
Key strategies include:
Training healthcare providers in the physiologic differences between children and adults, and on how to meet the distinct treatment needs of children
Equipping emergency vehicles with child-sized medical equipment and supplies
Success story
Khon Kaen Hospital is in Thailand. In 2006, data showed that about 10,000 road traffic injury patients visited its emergency room each year, of whom 4,000 were admitted.
The hospital's managers created a multidisciplinary trauma care team to regularly review cases of road crash victims who had died in the hospital. The team assessed where care could have been better and identified simple corrective actions, such as targeted training for healthcare providers and monitoring protocols for severe cases.
These actions were then made part of hospital routines. The result was dramatic: Mortality rate among moderately and severely injured road crash victims was cut by almost half.
10. Supervise children around roads.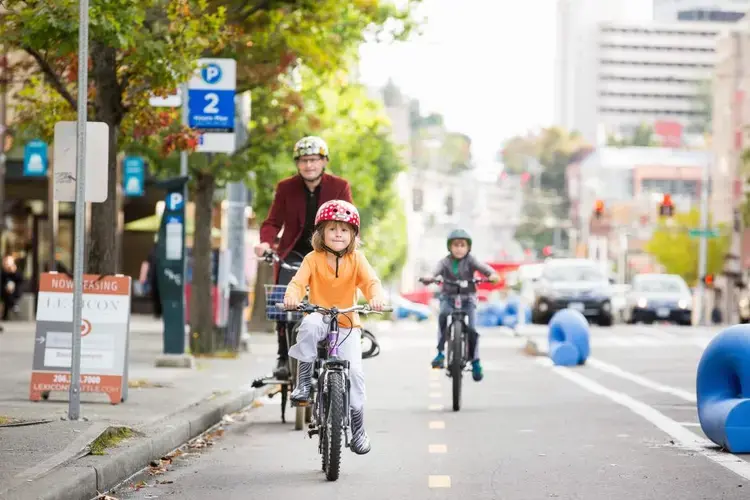 Parents and other caregivers can ensure that kids use helmets, car seats, and seat belts and abide by the rules of the road for their own safety.
Combining these strategies can bring about significant results. Among the 32 countries covered in a 2018 report by the European Transport Safety Council, Norway has the lowest child road mortality rate. In 2016, two children were killed in road crashes, adding up to the 53 recorded deaths since 2006. Over the last decade, child road deaths have decreased by around 14 percent yearly.
Road safety expert Michael Sørensen cites the reasons behind this impressive achievement. He notes that parents and teachers look after children when they play or walk outdoors. The speed and traffic volume have been reduced in residential areas; rules on child restraints have been intensified, and their usage rates have increased, he says.
RELATED ISSUES