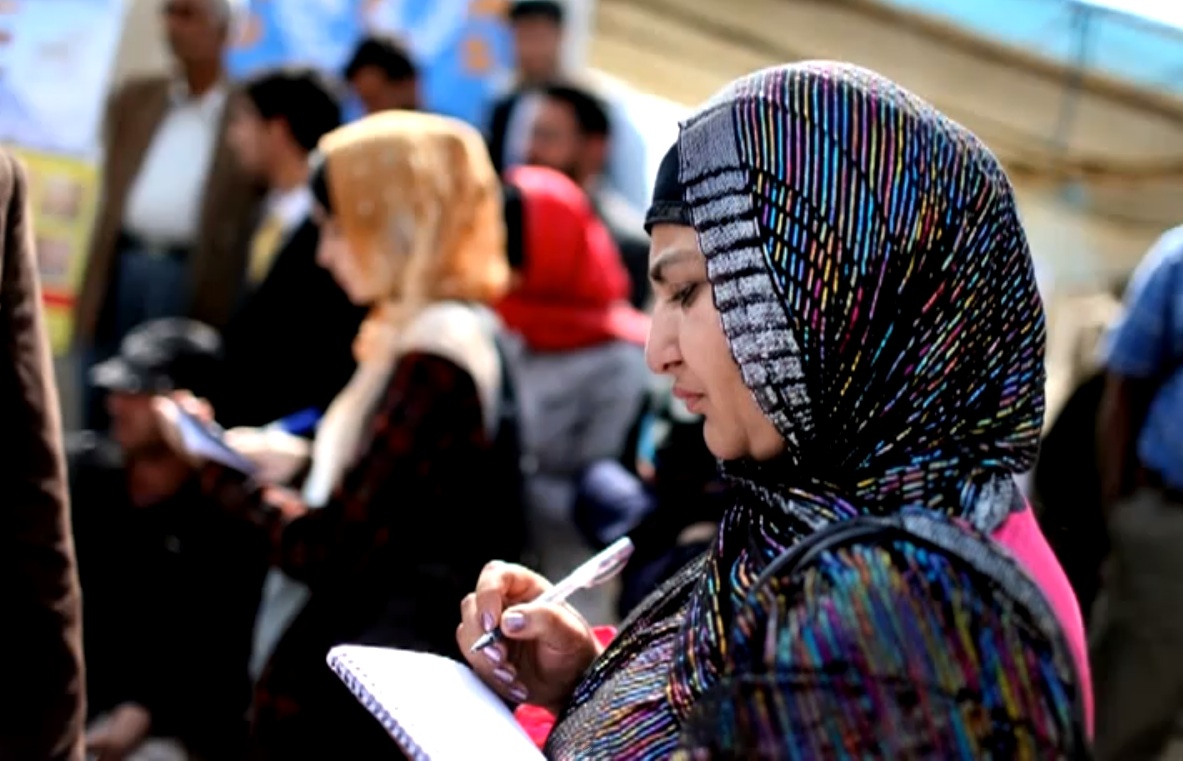 Pulitzer Center grantee Vanessa Gezari is the author of a widely praised new book, "The Tender Soldier: A True Story of War and Sacrifice." The book expands on her Pulitzer Center reporting project, "Human Terrain: The New Counterinsurgency."

On a sunny, crisp November day in 2008, three American civilians joined a platoon of United States soldiers on a foot patrol in Maiwand District, a flat, yellow patch of earth crowned by black-rock mountains in southern Afghanistan. The civilians were part of the Human Terrain System, an ambitious, troubled Army program that sends social scientists into conflict zones to help soldiers understand local culture, politics and economics.

That day, the team planned to interview shoppers coming and going from a nearby bazaar. Afghans had complained about the high price of flour, so the Human Terrain Team members were creating a consumer price index. They also wanted to find out whether Afghan officials were asking shopkeepers for bribes, and how merchants protected themselves and their goods in a place where insurgents and local security forces threatened civilians in equal measure.

The team's social scientist that day was Paula Loyd, a 36-year-old Wellesley graduate and Army veteran with degrees in anthropology and diplomacy and years of experience as a development worker in Afghanistan. Through her interpreter, she struck up a conversation with an Afghan man who was carrying a jug of fuel, asking how much he had paid for it. They talked genially until her interpreter was called away. Suddenly, the man doused Ms. Loyd with gas from his jug and lit her on fire.

Read the full story from The New York Times.
RELATED ISSUES

Governance

Issue
Conflict and Peace Building
Conflict and Peace Building