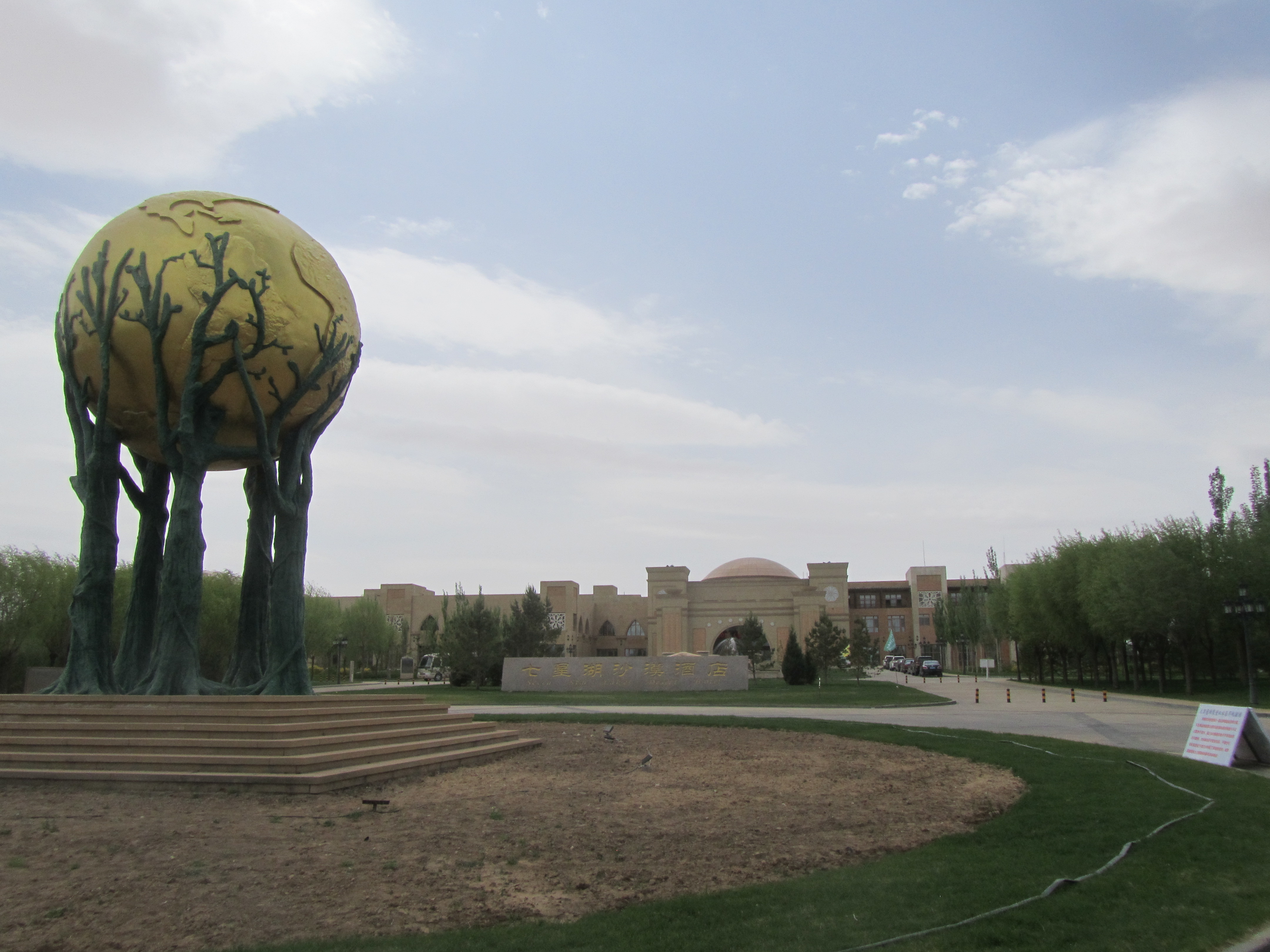 Of all the strange places I went in my reporting on China's deserts, none was stranger than the "Seven Star Lakes Desert Hotel." It's an improbably luxurious place which sits way, way out in the middle of Inner Mongolia's Kubuqi Desert. Getting there from the nearest town requires driving for miles through barren sands along a little-travelled but well-maintained road.
The hotel rises out of the wasteland like a mirage: a grand, dome-topped complex set amid carefully irrigated rows of poplar trees and swathes of green grass. A statue of green trees holding up a golden Earth and a fountain burbling water beneath the desert sun adorn the entrance way.
The hotel is owned by Elion Resources Group, a Chinese company with roots in coal and chemicals that is now marketing itself as an eco-friendly outfit that is turning the desert green. They are a major tree-planting contractor, operate solar-panel fields, and cultivate licorice and other desert plants prized in traditional Chinese medicine.
They also claim to bring thousands of eco-tourists to the Kubuqi every year. They've got the amenities: When I visited, the buffet lunch featured piles of fresh shrimp and an assortment of wines. But there wasn't much sign of other guests. The soaring, spotless lobby stood empty, a grand piano sitting unplayed on the white marble floor. Music came instead over unseen speakers, a medley of cheesy synthesizer ballads that all sounded vaguely like "My Heart Will Go On."
RELATED ISSUES