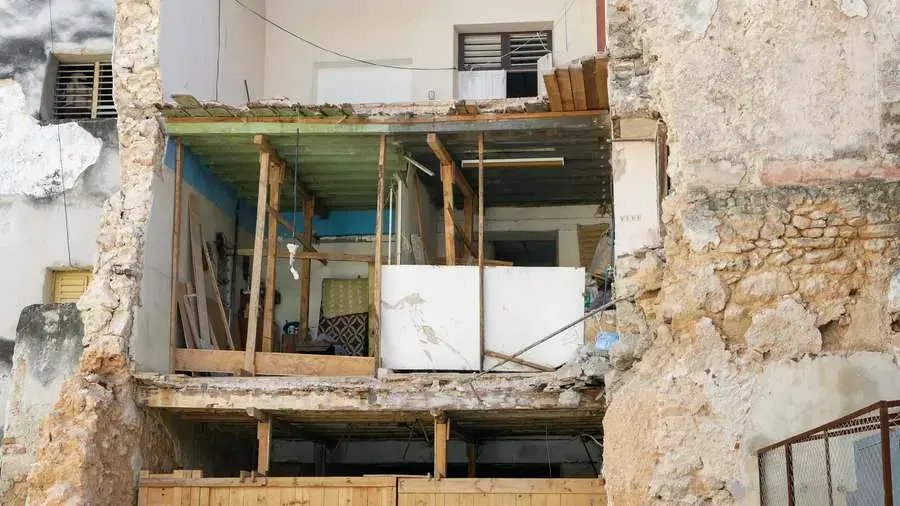 HAVANA – Juan Pío Balboa rushed home when he heard the news: A chunk of his apartment had suddenly crashed to the ground.
His kitchen and bedroom wall had collapsed, leaving a gaping hole in the building.
"I went half crazy, coming home and seeing it like this," said Pío, who works at the port of Havana. "I was able to save the refrigerator, the rice maker and the blender. Everything else from the kitchen fell down there below. Part of the bedroom went down, too, and so it was lost."
He nodded toward the rubble some 20 feet below his apartment. "Thank goodness I was at work, or I'd be down there, too."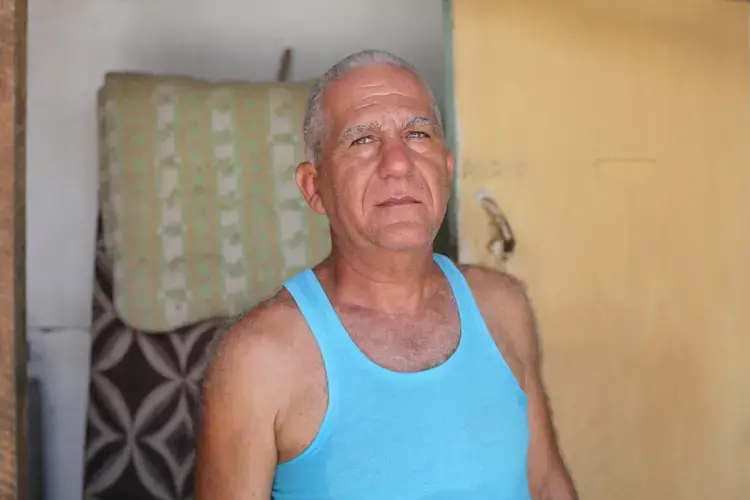 An apartment collapse around the corner killed four people in 2015. Eight partial or total building collapses per week were reported in the Cuban capital from 2000 to 2013, not including 2010 and 2011 when no records were kept.
The Cuban government hasn't said how many Cubans have been killed or injured.
Cuban President Miguel Díaz-Canel has said improved housing is a top priority.
No doubt, the threat of building collapses will rise during the Atlantic hurricane season, which runs from June 1 to Nov. 30.
Researchers at Colorado State University expect 13 named storms, including five hurricanes. They say there's a 40 percent chance a hurricane will track within 50 miles of Cuba.
Some Cubans living in fragile old buildings get nervous even in a light rain.
María Luisa Ruíz, 80, can't sleep and takes anti-anxiety pills. She said she worries about falling into a dark abyss.
"I'm very scared," said Ruíz, who lives in a second-story apartment with her son, 41, and grandson, 16. "We live with our hearts in our mouths thinking that at any moment we're going to fall to the ground while we're asleep."
Her 118-year-old building was once a guesthouse for Spanish horsemen. Today, the roof leaks and some floors bounce under residents' weight.
Dagmary Batista, 33, has lived there her entire life. She was a little girl when he father began pestering housing officials for a better place. In 1993, officials agreed to move the family to a shelter, but there was no room.
Batista said little has changed since then. She said housing officials tell her, "We don't have a way to solve your problem."
In 2017, Batista said her mother fell trying to climb over a hole in her building's wooden stairway and broke her hip.
Housing officials wouldn't help, so Batista went to Havana's Revolution Square at 2 p.m. one day with a sign for then-President Raúl Castro: "Raúl, I need a stairway."
Government officials listened and even gave her lunch. By 8 a.m. the next day, workers had arrived and built a new stairway.
She said she is grateful, but still needs help repairing the rest of the building and has been writing to government officials.
"All that's left is to write Trump," she jokes.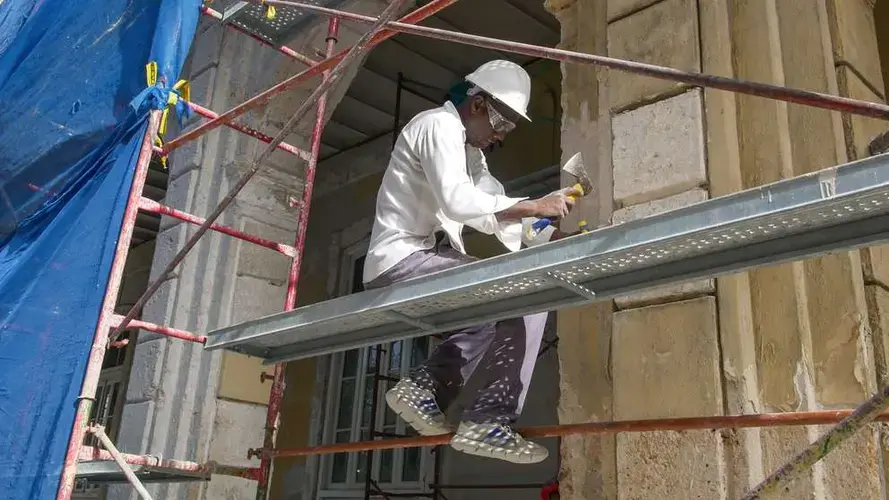 Some analysts say Cubans abroad are the best hope for Havana's crumbling homes.
Cuban exiles sent $6.5 billion in cash and merchandise to the island in 2017, said Emilio Morales, president of the Havana Consulting Group in Miami.
Exiles are "the main source of survival for Cubans on the island," said Morales, who estimates they provided $57 billion in cash and merchandise from 2008 to 2018.
Remittances have prevented Cuba's economic collapse, he said.
Economic ruin has been a U.S. government goal since banning trade with Cuba nearly six decades ago. A secret 1960 State Department memo called for strangling the island's economy "to bring about hunger, desperation and overthrow of government."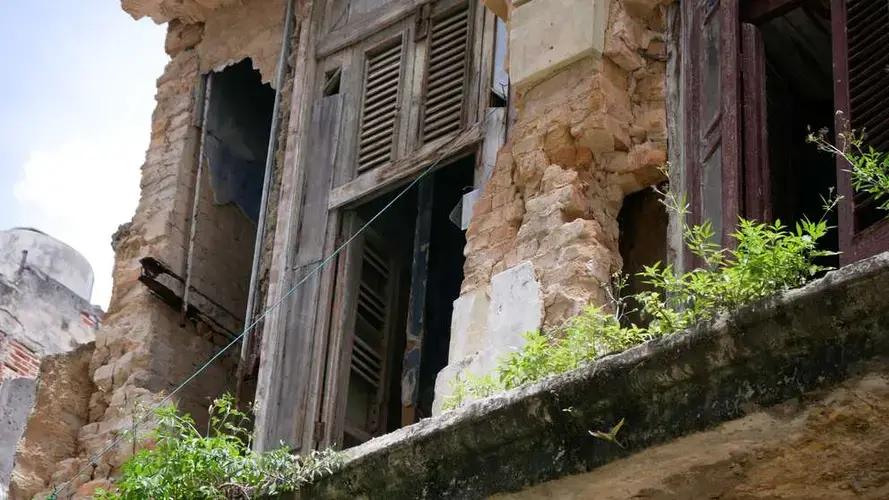 Then-President Obama tried a new approach, renewing diplomatic ties with Cuba and loosening some sanctions.
President Trump has reversed course.
"Under this administration, we don't throw dictators lifelines. We take them away," White House National Security Advisor John Bolton told the Bay of Pigs Veterans Association on April 17. "We are correcting the mistakes, and undoing the damage."
Bolton said the Treasury Department planned to make it more difficult for Americans to travel to Cuba for tourism, and would limit remittances to $4,000 per person per year.
"Under the last administration's failed policies, such limits were completely lifted under the assumption that capital inflows would benefit the Cuban people," Bolton said. "Yet, the situation for Cubans has in fact worsened, not improved."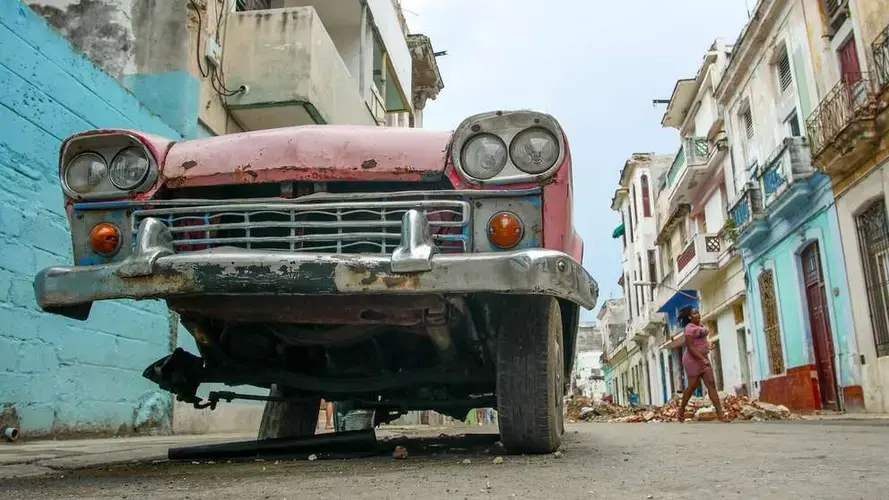 He added, "We must all reject the forces of communism and socialism in this Hemisphere—and in this country."
Sen. Patrick Leahy opposes tightening sanctions.
"Limiting the amount of hard-earned income that Cuban-Americans can send to their needy relatives in Cuba is government at its worst," the Vermont Democrat said. "It is vindictive, immoral, and will have very real consequences for Cubans whose homes are collapsing, whose children need clothes, whose small businesses are struggling. If this is what White House officials do when they claim to be helping the Cuban people, why should anyone believe them?"
Some Cuban-Americans disagree.
"I wonder if they are even aware that in Cuba, you are only allowed to purchase building supplies from state-owned stores. I wonder if they know that if you're caught buying concrete or wood or nails on the black market, you get sent to prison," said Alberto de la Cruz, managing editor of Babalú Blog, a popular anti-Castro site.
"I seriously doubt they are aware of this or even care. It sounds like grandstanding to me and nothing like genuine concern for the Cuban people."
He does not believe cutting remittances will hurt Cubans' ability to repair their homes.
"The housing situation in Cuba is atrocious. The blame for this falls squarely on the Castro dictatorship," he said.
"Sixty years of socialist inefficiency and its inherent corruption is what has brought Cuba to this point. I'm not convinced throwing more money at the Cuban dictatorship would do much to solve the problem. Over the past six decades, the Castro regime has received hundreds of billions of dollars in aid, yet here we are with buildings collapsing on a regular basis."
In 2018, Cuba's Ministry of Construction said 83,255 apartments in Havana – 12 percent of the total – were in poor condition.
Cuban officials blame U.S. sanctions for at least some of their troubles.
In 2018, the Cuban government told the United Nations that U.S. policies had caused $134 billion in damage to Cuba over nearly six decades. The U.N. General Assembly has voted to condemn to U.S. sanctions against Cuba every year for 27 years.
The weather has also taken a toll. In 2018, hurricanes Sandy, Matthew and Irma caused 36,084 building collapses and 23,399 partial collapses across the island, Cuban officials say.








"We're going into hurricane season. Forget the politics. The social challenges are getting greater and greater by the day," said Andy Gomez, a former provost at the University of Miami. "Many houses are already in bad shape and the Cuban government doesn't have the funds to rebuild."
Gomez and his family plan to travel to Cuba later this month to help victims of a freak tornado that ripped through Havana on Jan. 27, killing six people and destroying more than 500 homes.
Many Cubans have no money or supplies for repairs, he said. More severe U.S. sanctions will hurt "the people that need help the most" without provoking a revolt against the socialist government.
"The Cuban people will never take to the streets," Gomez said. "It hasn't happened. It won't happen."
Cuban officials say most of the populace supports the socialist government. And they say many Americans and others continue to visit despite U.S. sanctions.
Havana expects a surge in tourism in November when the city celebrates its 500th anniversary.
Hurricane season will be just about over by then.
Lázaro Pedraja, 56, isn't taking any chances. He plans to avoid spending much time indoors in case his home collapses.
"I only come here when I am going to take a shower, eat or sleep," he said. "I sleep four or five hours, wake up and hit the streets."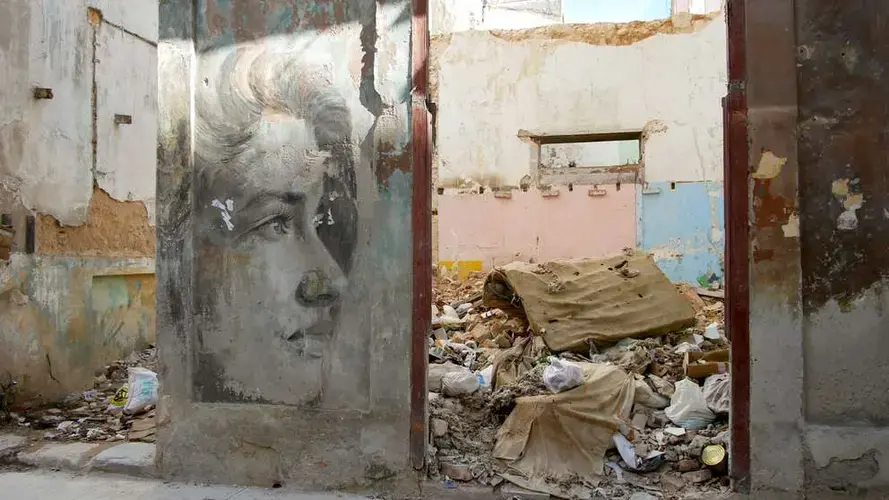 RELATED ISSUES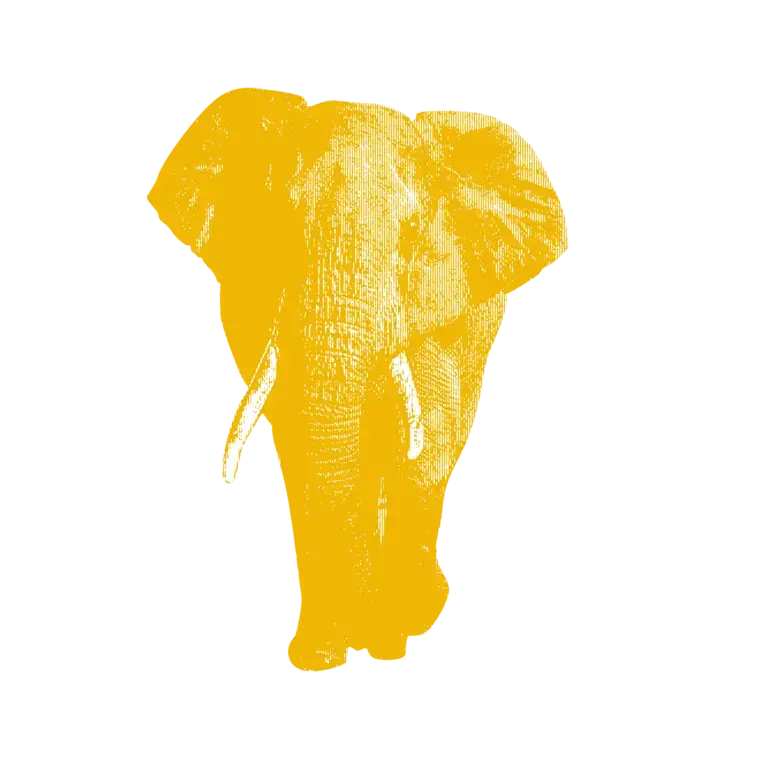 Issue
Environment and Climate Change
Environment and Climate Change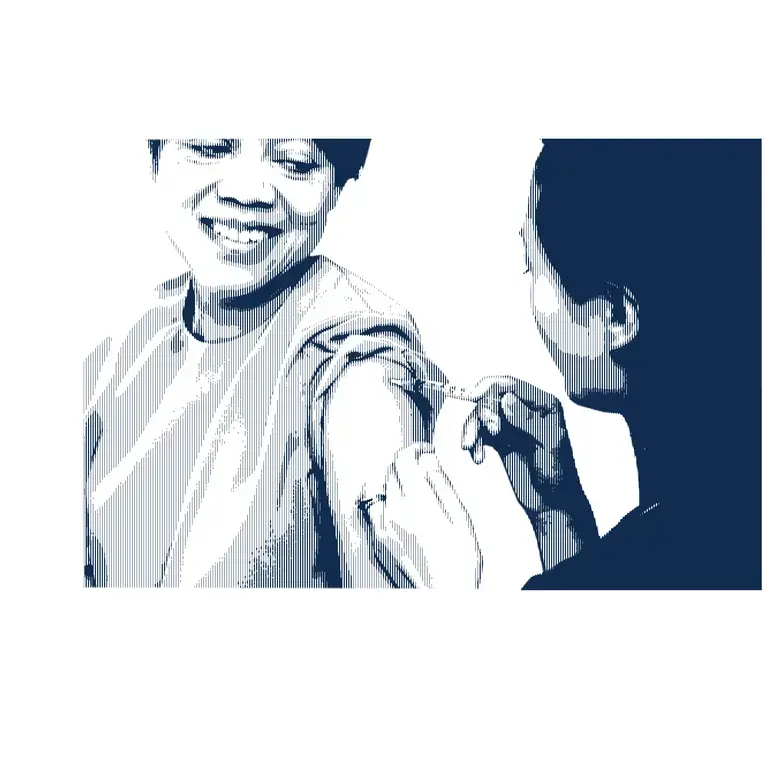 Health