HAVANA—Six decades into the 1959 revolution, Cuba is struggling to keep a roof over its 11 million inhabitants.
Sunday's rare tornado didn't help, ravaging buildings that have endured years of punishment and neglect.
Even before the storm hit, nearly six percent of the country's 3,824,861 homes were in a "precarious state," Minister of Construction René Mesa Villafaña said in December.
Some 39 percent homes were in "fair" or "bad" condition, he said.
Storms, sea level rise, and disrepair have taken their toll.
An average of six partial or total building collapses were reported per week in Havana from 2000 to 2013. The problem takes on new urgency as increasing numbers of hurricanes and storms strike the capital city.
When her home started to crumble, housing officials moved Caridad Miranda to temporary quarters along San Ignacio Street in Old Havana.
"It was supposed to be for 20 days," she said. "I've been here 22 years."
Miranda, 42, is one of an estimated 116,000 people living in temporary shelters in Havana because their homes have collapsed or been condemned. And over the past two decades, her temporary-turned-permanent home has become run-down, so Miranda has asked housing officials to help.
"They want to put me in a shelter, but for what? They gave me this house as a shelter and I've been living in it for 22 years," she said. "I don't want another shelter. I need a house."
But houses are scarce. Cuba has a shortage of 929,695 homes, including 185,348 in Havana.
When Hurricane Irma swept through Havana on September 9, 2017, a layer of bricks came loose from the side of a building next to Miranda's home.
Her brother, Andrés Miranda, had rushed into a courtyard behind the shelter to look for his dog.
"My little dog was tied to the door," he said. "I went toward him and the wall came down on top of me. I didn't have time to get away. It was very windy."
His nephew, Yohandry Gil, 26, said he tried to pull Miranda from under the bricks, but couldn't do it alone and yelled, "Hey, help me!"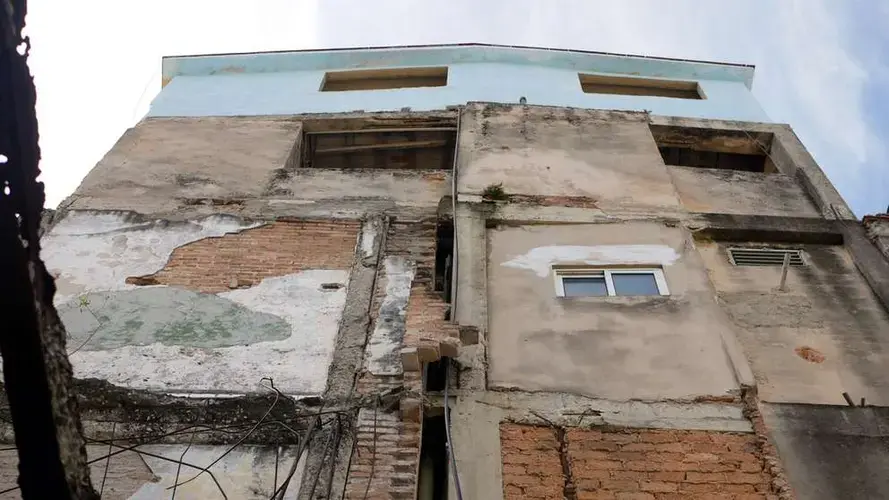 Other people ran to assist.
"He had a hole in his head, in his foot," Gil said. "He was pretty bad."
The dog was unscathed, but Miranda's foot was split open and his head was gushing blood.
Gil said he got so much blood on his clothes while helping his uncle that he had to throw his clothes away.
Miranda, 53, recovered after 79 days in the hospital. He credits God for saving his life.
"He helped me quite a bit. I thought I was dead," said Miranda, a Christian.
A few months after leaving the hospital, housing officials moved Miranda to a refuge in El Cano, 11 miles away.
His new shelter is a former military barracks. Miranda figures that 90 percent of his neighbors are from homes that collapsed or were in danger of falling down.
He doesn't like living on the outskirts of Havana. He said there is little work there and his monthly disability payment of $5.55 barely helps.
"Here I don't have enough money even to give food to the dogs. Everything is bad."
Miranda takes a bus into Old Havana and works driving a bicycle taxi. He said it's not easy because he has just one arm.
In 2013, he got into a drunken fight with a man who stabbed him in the neck with pruning shears. He developed a blood clot and his arm had to be amputated.
Miranda said he doesn't hold a grudge against the man who hurt him.
"Me doing something to him won't accomplish anything. What I'll do is lose. I'll go to prison. I'll lose everything. The only one capable of doing justice is God. He'll know what to do. I can only keep living."
Back at the San Ignacio Street shelter, his sister is eager to move somewhere else, but has no idea when or if that will happen.
She lives in the shelter with her children and a half dozen other people. A dark and narrow hallway leads into the building. On a recent morning, a toddler carried around a thick loaf of bread that was as long as her leg. She and her older sister took turns eating and playing with the bread, banging it on the grimy tile floor.
Caridad Miranda said she worries more bricks will peel off the building next door and fall on one of her children.
She hopes she gets some relief soon, but said her plight reminds her of a tune by Mexican singer José José who sings, "Wait for me a little bit, a little bit more."
"But what if I am waiting and I die – and I continue waiting?" Miranda asks.
Cuban President Miguel Díaz-Canel told lawmakers in December that the housing shortage was one of country's most serious problems. He said if 100,000 homes could be built per year, it would be possible to erase the housing deficit in a decade.
Cuban officials say they can't build all those homes themselves and are calling on citizens to help.
State-run media reported in November that "the priorities for the delivery of housing and construction materials will be based on social and labor merits, taking into account first the victims of weather events" and subsidies for citizens who are willing to build on their own.
Priority will also be given "to people living in precarious conditions and in coastal settlements" and "families with the most time living in shelters."
Andrés Miranda is thankful to have a roof over his head, but eager to find another way to make a living.
He said pedaling a bicycle taxi is ruining his health.
"I can't wait to give this up. Make a good bit of money so I can quit this. To do something else."
But he scoffed at the thought he'll have a better life anytime soon.
"I don't have any dreams anymore."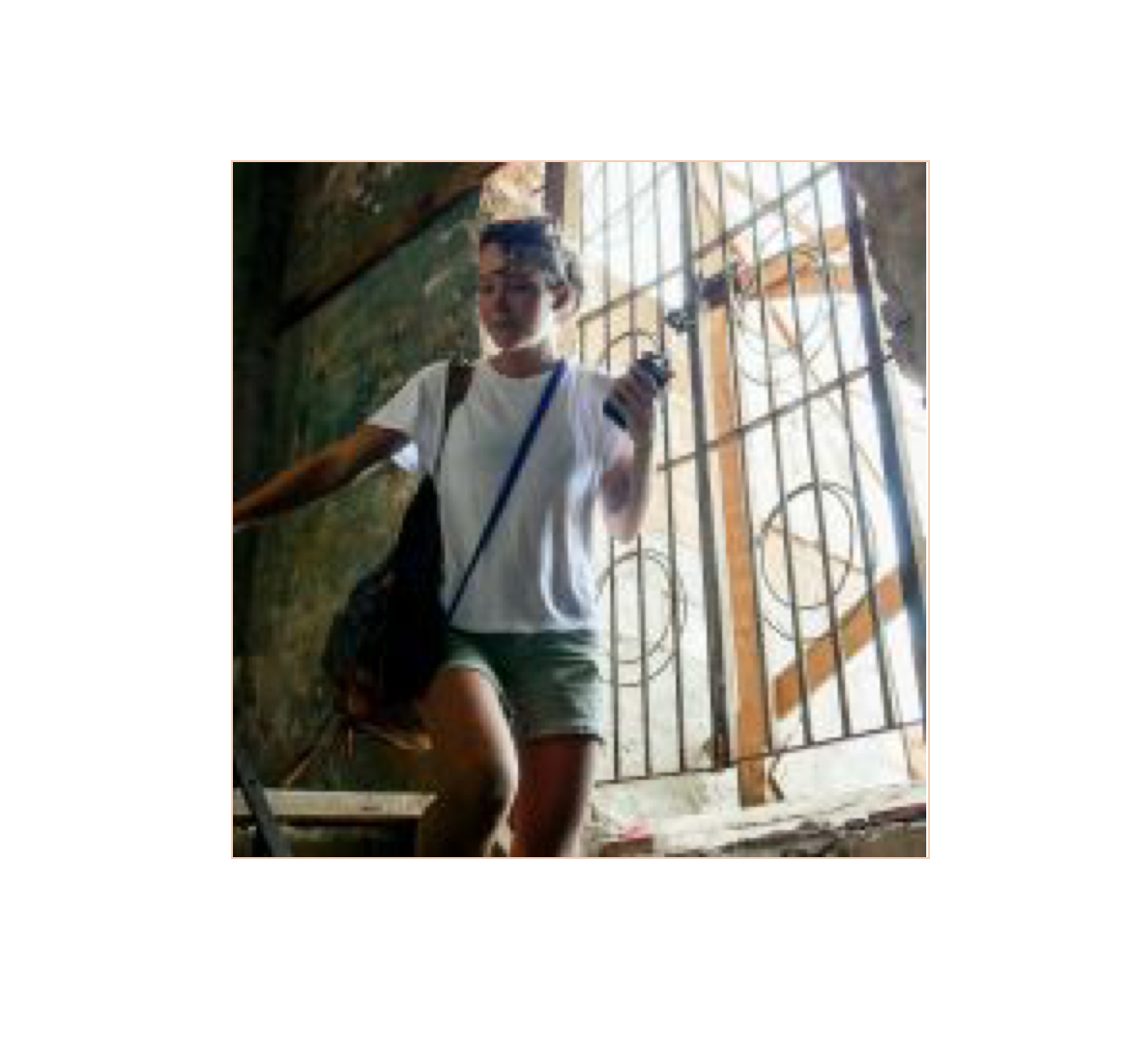 Weather and neglect has beaten down the once majestic buildings of Havana. The Cuban capital also...
RELATED ISSUES