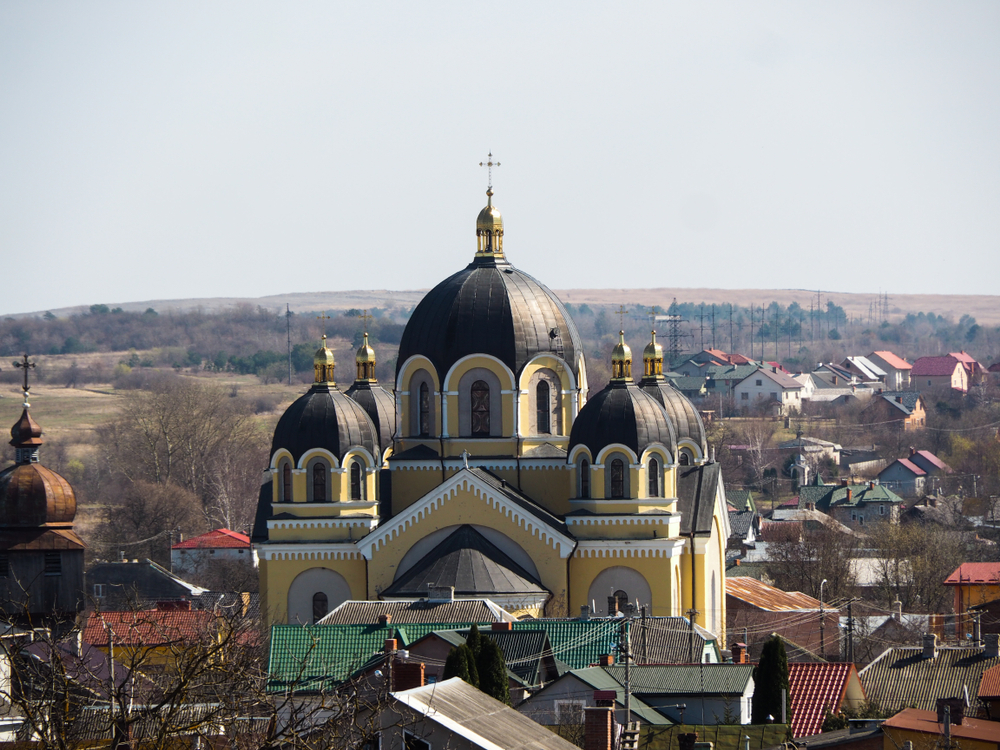 YAVORIV, UKRAINE – Joel Rothbauer had never heard of Qassem Soleimani until an American drone assassinated the Iranian general last month.
But he knows the brutal damage improvised explosive devices created by the Iranians under Soleimani's direction can do.
Iranian-engineered "explosively formed penetrators," known as EFPs, were deployed against armored vehicles for years in Iraq. A potent, highly effective and deadly weapon shaped like a small coffee can packed with plastic explosives, EFPs were designed to penetrate thick armor and kill or maim anyone in their path.
Rothbauer was a first sergeant in 2005 in Samarra, Iraq, when one of his Wisconsin National Guard soldiers in C Company, 1st Battalion, 128th Infantry Regiment was killed by an EFP.
Spc. Charles A. Kaufman of Fairchild was 20 when an EFP pierced the door of the vehicle he was driving in Iraq, killing him.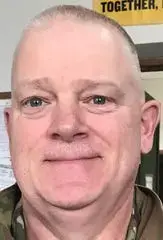 Soleimani's Quds Force provided EFP factories and supply routes in Iraq and trained militants how to use them, disguising them as rocks or street curbs.
"I'm a little surprised that President Trump ordered the hit on the general but I'm very happy about it. He was a problem," Rothbauer said in a recent interview.
About half of the 164 Wisconsin National Guard soldiers serving as mentors at the International Peacekeeping and Security Centre in Yavoriv, Ukraine, have previously been deployed overseas — many to Iraq. Some, like Rothbauer, now a command sergeant major, served multiple deployments in Iraq.
Though they're busy in Ukraine, the soldiers have followed news from Iraq, and they wonder and worry about the future of a country where they spent so much time trying to make a difference.
Power struggle goes on and on
The most recent violence involving Americans in Iraq began shortly after Christmas.
An American contractor was killed and four U.S. service members were wounded in a Dec. 27 rocket attack on a base in northern Iraq. The U.S. blamed that attack on an Iranian-backed militia and responded two days later by striking five targets in Iraq and Syria, killing at least 24 militia members. Then two days after the airstrikes, protesters stormed the U.S. Embassy in Baghdad, setting fire to a reception area. There were no injuries.
On Jan. 3, a U.S. drone strike at Baghdad's airport killed Soleimani and nine others. Iran retaliated by firing more than a dozen missiles at American and coalition troops at two Iraqi bases on Jan. 8. No injuries were immediately reported but later U.S. military officials said 64 service members were diagnosed with mild traumatic brain injuries with a handful flown to Germany for treatment and most of the rest returning to light duty.
Maj. Jesse Augustine noted that Iran is in a power struggle with Saudi Arabia for control of the region.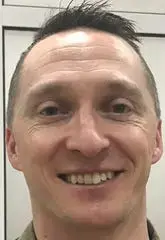 "You can't execute actions on a United States embassy and not expect counteraction. Especially with what happened in Libya. We couldn't allow that to happen again," said Augustine, who lives in Muskego and spent a year in Iraq in 2005-'06 with the 506th Infantry Brigade Combat Team.
Augustine lost his company medic in Iraq; four other fellow soldiers were wounded during his deployment. He's surprised the war is still going on 17 years after the U.S. invasion, but in a way, he's also not surprised.
"It's a little frustrating. I remember smoking stogies on the roof of our FOB in Baghdad. At night it was actually beautiful. You look across at the lights and think maybe in 20, 25 years we could bring our families back here. But no. That's not going to happen," said Augustine, chief of staff of the Guard unit in Ukraine.
'Totally on board' with response
Sgt. 1st Class Brian Kirst of Markesan trained Iraqis to become corrections officers during a 2009-'10 deployment in Baghdad with the Wisconsin National Guard. When Kirst was stationed in Iraq, it was relatively quiet.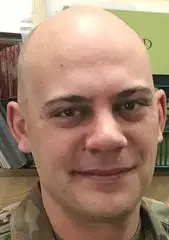 "I think we made a difference. We weren't there in an active combat role," said Kirst, who is a paralegal for the Guard unit in Ukraine. At home he's an unemployment fraud investigator with the state Department of Workforce Development.
Chief Warrant Officer 3 Nathan Weier was a heavy equipment operator helping build bases, roads and checkpoints in Iraq in 2003-'04 with the Wisconsin National Guard 229th Engineer Co.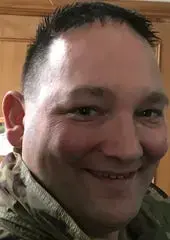 Though Weier, too, had never heard Soleimani's name, "I knew the Iranians were behind some of the IEDs" that hit members of his unit, injuring some.
"It was definitely worrisome hearing about our embassy attacked because Americans were there. The response — I'm totally on board with," said Weier, a Dodgeville native who now lives in McFarland.
Weier is not shocked that fighting continues in Iraq because once American troops pulled out of areas where Weier helped build bases, ISIS fighters quickly moved in to fill the void. One of the bases where he was stationed was overrun by ISIS, whose fighters captured Iraqi military trainees and killed them.
"I watched the YouTube videos. It was pretty hard to take. Especially since I was thinking that maybe some of the little kids that I knew and took pictures of (in 2003-'04) were some of the ones that were murdered," Weier said.
Maj. Rhett Zietlow was a platoon leader with a Wisconsin National Guard unit in Iraq in 2009-'10, stationed at a U.S. base near the Iranian border. He handled security and base support as well as worked with Iranian refugees.
Zietlow has watched the news from Iraq because I still have "brothers and sisters in the fight," he said referring to fellow soldiers.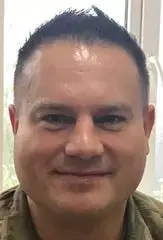 "It was surprising to me. It wasn't something you expect to see," said Zietlow, a Marion native who lives in Green Bay and has spent 23 years in the military. "I'd like to think we left it better than we found it."
Rothbauer lost two of his soldiers in Iraq in 2004-'05. Six months before Kaufman died, Todd Olson was killed by an IED while on a foot patrol. He thinks of them often.
Rothbauer returned to Iraq in 2009-'10 as a battle operations non-commissioned officer in Baghdad, helping build a prison guard training facility.
"Hopefully we can get the (Iraqi) government squared away and we can back out. There's a strong contingency in Iraq that want it the way it is. I think they want us out so they can do whatever they want," said Rothbauer.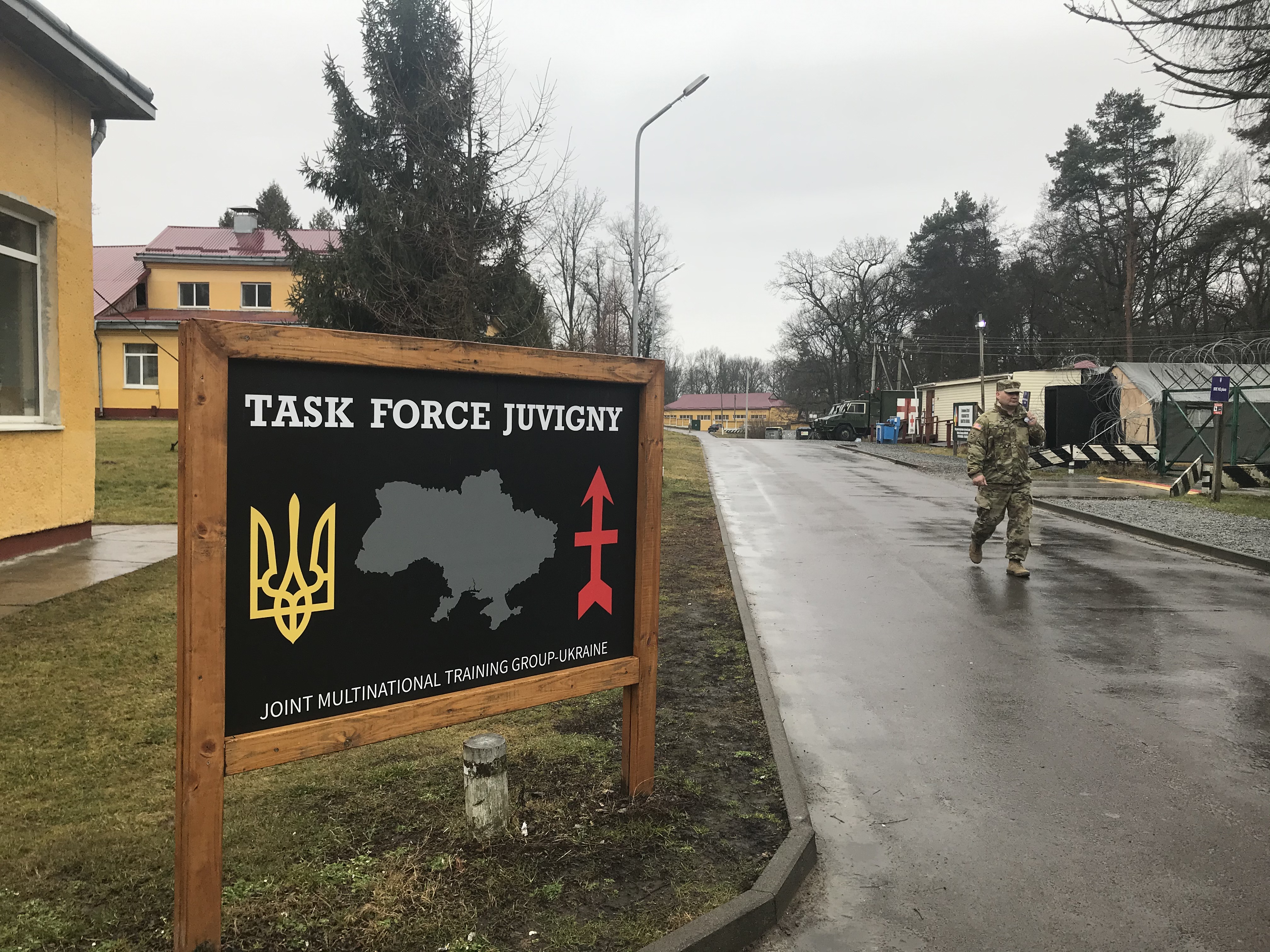 How did U.S. military aid to Ukraine become the linchpin of the impeachment of President Donald...
RELATED ISSUES

Issue
Bringing Stories Home
Bringing Stories Home

Issue
Conflict and Peace Building
Conflict and Peace Building
RELATED INITIATIVES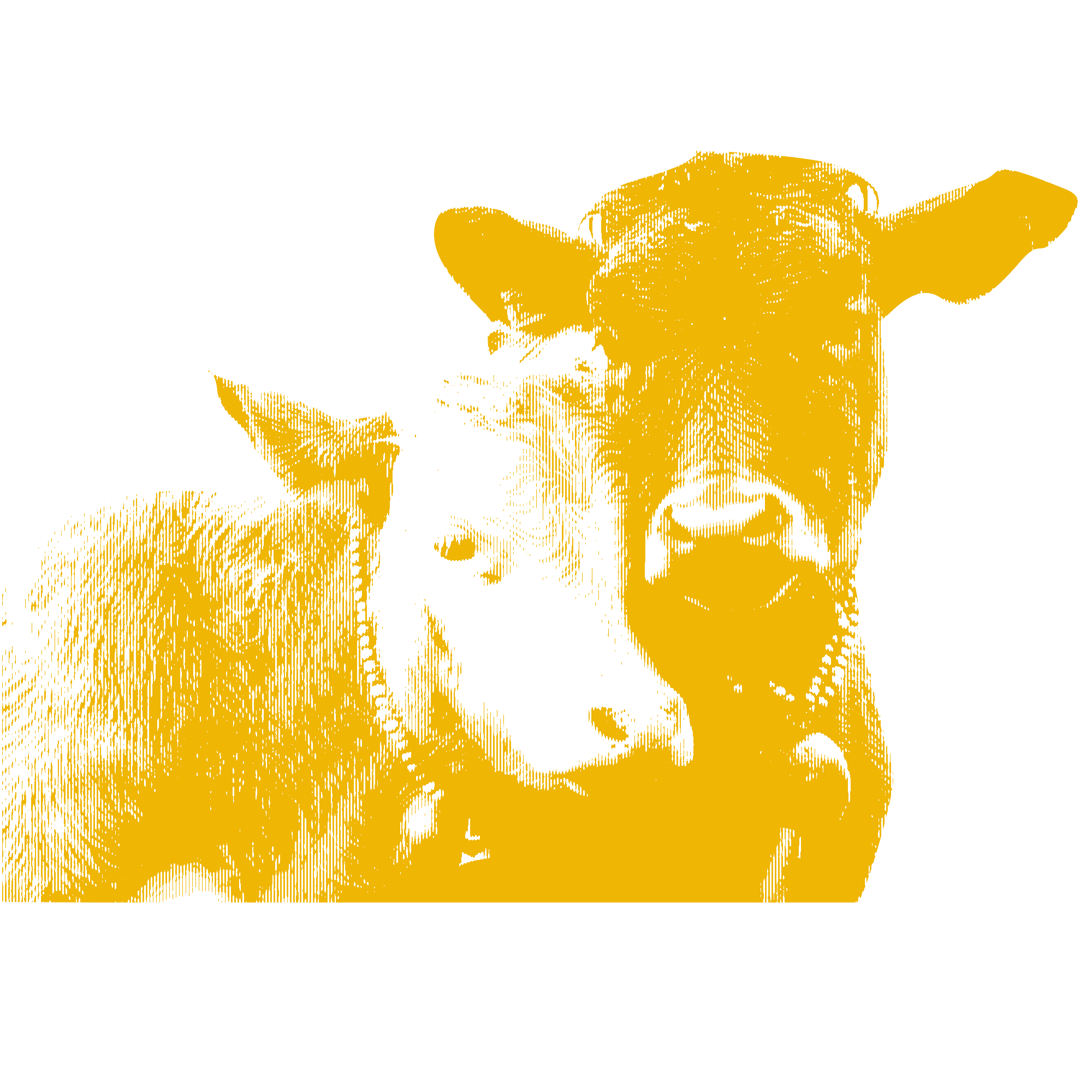 Initiative
Bringing Stories Home
Bringing Stories Home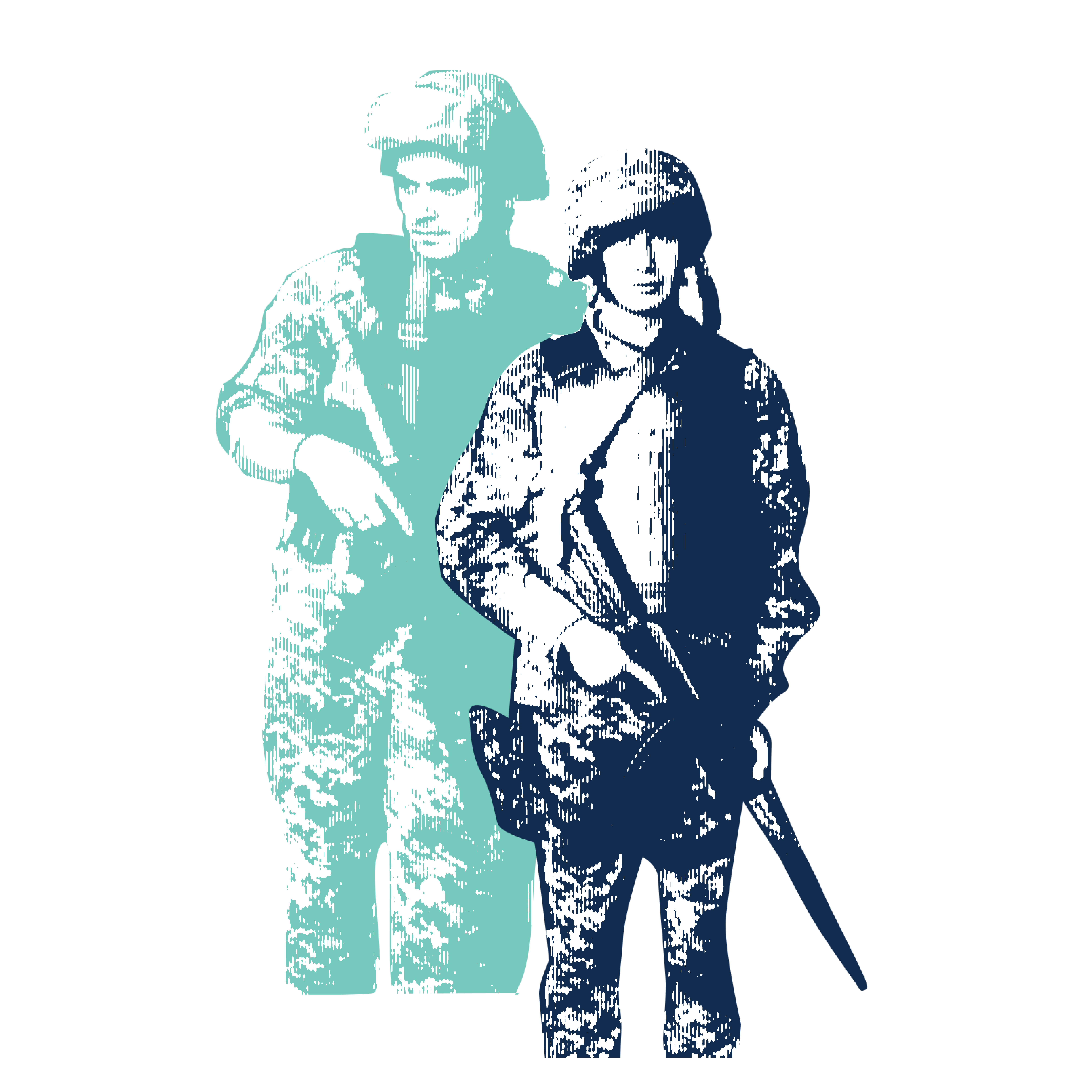 Initiative
Conflict Reporting
Conflict Reporting