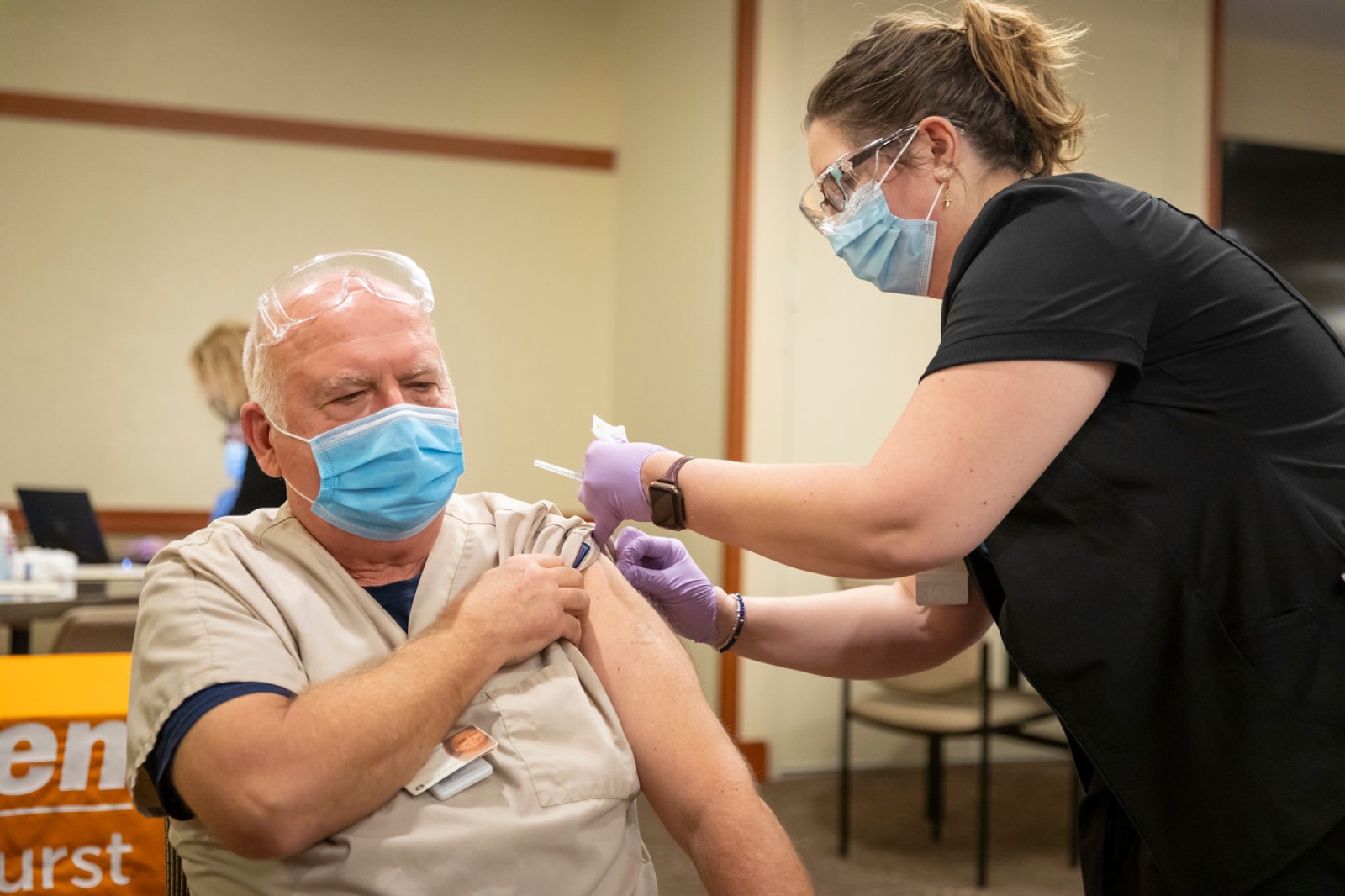 This story is supported by the Pulitzer Center.
Half of the Chicagoans who have gotten coronavirus vaccines are white residents. Just 17% are Latino, 15% are Black, and 14% are Asian, according to estimates released by the city's Department of Public Health Monday.
The disproportionate distribution of the vaccine is particularly alarming as Black and Latino communities continue to be hit the hardest by COVID-19.
On Monday, another 700,000 Chicagoans became eligible to get vaccinated, including certain frontline essential workers, like teachers and warehouse workers, and anyone age 65 and older.
Mayor Lori Lightfoot, as a government worker, was also eligible, and got her first dose at St. Bernard hospital in Englewood.
As the city moves into the next phase of vaccination, Lightfoot vowed to distribute the city's vaccines more equitably going forward, and said she's launching an effort focused on 15 communities hardest hit by COVID-19.
"We will be prioritizing getting vaccines into the hands of local providers in these 15 neighborhoods," Lightfoot said. "Providers who have made a commitment to aggressively engage their respective communities, to break through the barriers, to demonstrate why the vaccine is safe and essential and get doses into arms for free."
The 15 high-need communities are: West Englewood, New City, Gage Park, North Lawndale, South Lawndale, Chicago Lawn, Englewood, Roseland, Archer Heights, Washington Heights, Austin, Montclare, South Deering, Belmont Cragin and Humboldt Park.
The communities were selected based on a "COVID Vulnerability Index" that takes into account a myriad of factors, including poverty levels, percentage of uninsured residents, percentage of people with underlying health conditions, occupational risk factors and rates of COVID-19 cases and deaths.
The city has been posting vaccination rates by ZIP code since late December. With vaccines going first to health care workers and nursing home residents and staff, early numbers showed nearly all of the vaccines went to people living in downtown and on the North Side.
As the city opened mass vaccination sites for health care workers outside of hospital settings, like home health aides, and as pharmacy partners vaccinated more people living and working in nursing homes, the numbers on the South and West sides increased.
However, vaccination rates continue to lag behind wealthier and whiter ZIP codes.
While the city has said equity in distribution is key, it has released only limited information so far about the racial makeup of people who have gotten vaccinated. Commissioner of Public Health Dr. Allison Arwady said the accumulation of that information has been hampered so far by a data glitch.
"Many of the healthcare partners who are vaccinating people throughout Chicago often don't collect race/ethnicity data when doing so," according to a press release from the city.
In the meantime, the city partnered with DePaul University to do statistical modelling that would account for missing data. Arwady also reissued a public health order regarding data collection last week.
While that order could spur higher reporting rates at hospitals and other vaccine distribution sites, health care workers and researchers trying to track vaccine equity have been urging the city to take stronger action to ensure race data is collected.
Dr. Marina Del Rios, with the University of Illinois at Chicago [UIC] and Illinois Unidos, says she'd like to see the city withhold vaccine reimbursement money from institutions that aren't reporting race data.
"The bottom line is that if you don't make it a mandated reporting measure, it's not going to be filled out consistently," she said. "And I think one way to incentivize people who are providing the vaccine is that, you know, either you report [race data] or you don't get reimbursed for the expenses related to vaccine distribution. I think that would be a good way to incentivize this."
Still, many, including Del Rios, are waiting to see whether distribution will be more equitable in the next phase of the vaccine rollout.
Arwady said she is hopeful the racial breakdown of vaccination in the first month of rollout is not an indicator of widespread skepticism and resistance in the months to come. She said many of the health care workers and nursing home residents and staff that were eligible during the first month can still get vaccinated.
"As opposed to saying no, many of them are saying not yet, and I can live with not yet," Arwady said.
While Black and Latino communities have been hit hardest by COVID-19, they also tend to be more skeptical of vaccines and the health care system, in general. There's a long history of racist practices, including the lack of care provided to participants in the Tuskegee Syphilis Experiment and the use of patient Henrietta Lacks's cells without her consent.
Father David Jones of St. Benedict the African church spoke alongside Lightfoot and Arwady today about how to reach out to communities of color skeptical of vaccines.
"I've heard a good amount of suspicion about this virus and now this vaccine," Jones said. "We cannot beat COVID-19 alone. We have to beat this one together. The virus is yet another threat to Black lives. The vaccine allows us some power, some control, and hopefully, some freedom."
Alderman Roderick Sawyer, 6th Ward, said he got vaccinated on camera to show his constituents it is safe.
"As a Black man, I think what I did earlier speaks much more volumes than anything I could say today," Sawyer said.
Arwady said she was not surprised that even Black and Latino health care workers have been hesitant.
"Health care workers who maybe did not raise their hand right at the beginning to get vaccinated remain a top priority," Arwady said. "They're important voices of trust in these communities."
Del Rios said she's seen hesitation firsthand among health care workers of color at her hospital, UIC, and is hopeful that as more people get vaccinated in this next phase, her colleagues who declined the vaccine initially will soon feel more comfortable.
"It's no surprise the majority of health care workers that have been willing to take the vaccine have been from these more affluent communities," she said. "What I hope is that with 1B we can start seeing a bit more equitable distribution of these vaccines as you open up to essential workers outside of the healthcare field that need to still be showing up to make the economy run."
Lightfoot has been emphasizing the need for equity since before the first coronavirus vaccines were approved for emergency use. But a federal committee with the Centers for Disease Control and Prevention determined health care workers to be first in line, followed closely by those in nursing homes. The very first vaccinations in Chicago tended to be for doctors and nurses at large hospitals. Arwady said those workers "tend to be the highest paid" and "more likely to live in central Chicago and the North Side."
The next group eligible, however, cuts across all neighborhoods. It includes 21,000 people in homeless shelters and jails, 142,500 teachers, 17,000 grocery store baggers and clerks, 60,000 transit workers, and 53,000 people working in warehouses.
But with limited vaccine supply, it could still take several weeks before vaccines get into the arms of the city's diverse workforce. There is still no way to register or sign up to get inoculated, and Chicago's six mass vaccination locations remain by appointment only for health care workers only.
Meanwhile, Illinois Gov. JB Pritzker on Monday toured with Cook County Board President Toni Preckwinkle a new mass vaccination site being opened up Tuesday in suburban Tinley Park. The county says it will eventually be able to vaccinate up to 3,000 people a day at the site, but cautioned that the rollout remains slow as vaccines remain scarce.
The county also launched an online site where suburban residents can apply to get a vaccination appointment. But the site was at times jammed with an influx of people trying to access it, as was a telephone line set up for those without internet access.
Becky Vevea covers coronavirus vaccines and city politics for WBEZ. Mariah Woelfel is a general assignment reporter for WBEZ. Follow them @beckyvevea and @mariahwoelfel.
Correction: Phase 1B of Illinois' COVID-19 vaccination plan includes residents age 65 and over.
RELATED ISSUES

COVID-19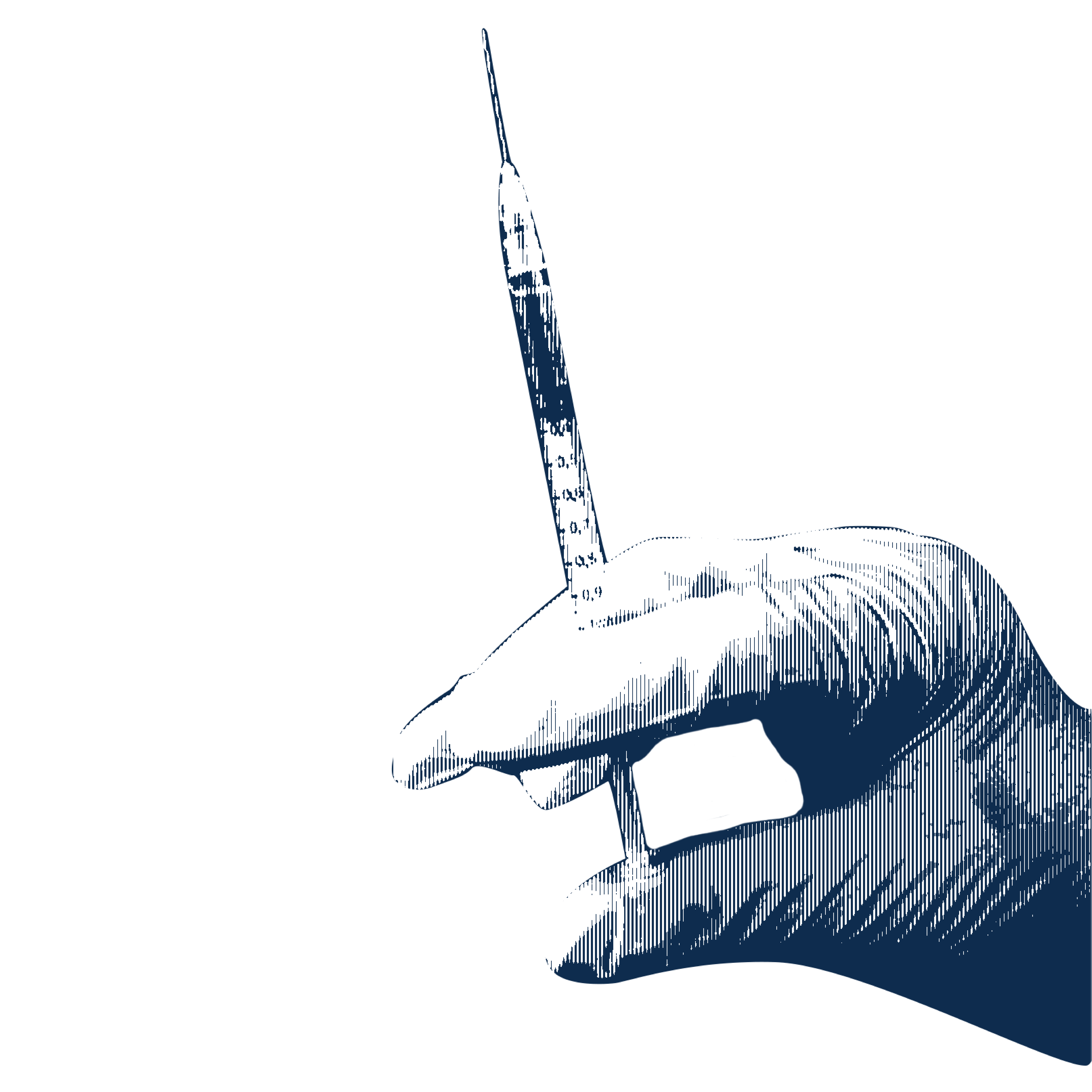 Health

Racial Justice