This story, published in Italian in L'Espresso, follows the lives of three women whose husbands or sons fell victim to extrajudicial killings during President Duterte's war on drugs. James Whitlow Delano's summary appears below:
The killings continue, but the pace has slowed.
Jocelyn Banting, now 15 years old, a widow and sex worker, was arrested for possessing 0.02 grams of methampethamine. She lied, saying she was 19, and is now in adult jail. Her mother Leni believed she would be released a few days ago but the documents she had were rejected. Leni begins a bureaucratic journey into the legal system here while raising Jocelyn's baby and her other daughter in a shack on the former Smoky Mountain dumpsite.
Jazmine Durana, now 16, has returned to live in her mother's single-room house in the slums, sharing it with two brothers and a sister, while raising her toddler. She struggles to raise roughly US$30 to start a drink-stand business.
Remy Fernandez, the 84-year-old grandmother, continues to raise seven grandchildren after her son was killed. Her daughter-in-law, Lourdes, has just been released from prison, after serving her drug sentence. Lourdes disappeared for three days as Remy searched friends' homes, the police station and was about to go to the morgue when a grandniece implied that she knew her whereabouts. Remy fears her daughter-in-law may fall back into addiction, becoming a target for an EJK—common once someone is a known drug user or pusher.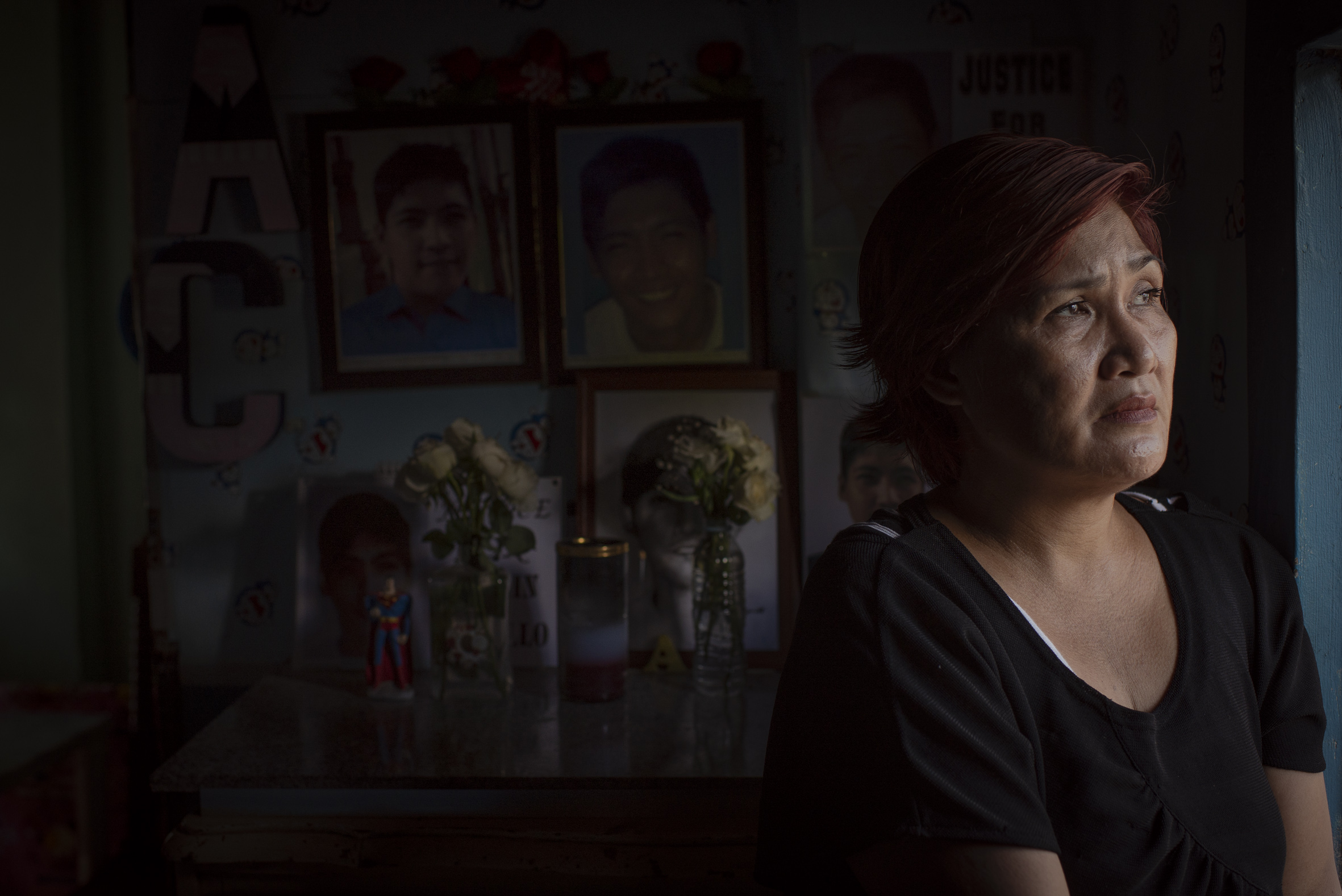 The Catholic Church is an outspoken opponent of a deadly war on drugs in the Philippines. But in a...
RELATED ISSUES