In the dark basement of a duplex on North 19th Street in Milwaukee, Bruce Janczak shines his flashlight at an electrical service panel on the wall.
"Touch that and you'll go flying," he says.
The aged, rusted panel is missing its cover. A web of copper wiring — second only to silver in its ability to conduct electricity — sits exposed. 
---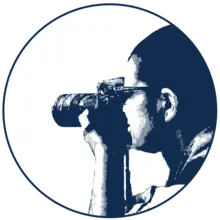 As a nonprofit journalism organization, we depend on your support to fund more than 170 reporting projects every year on critical global and local issues. Donate any amount today to become a Pulitzer Center Champion and receive exclusive benefits!
---
Four young children are upstairs, slowly waking up from a birthday party sleepover. Their mom says she will keep them out of the basement, away from the panel.
The panel's missing cover, while it might seem minor to a layperson, is a serious danger and violates city codes, Janczak says. Most of the components are electrically charged, and sparks can shoot out, easily starting a fire. It's one of dozens of infractions the master electrician found while inspecting the duplex and other rental properties across this north side neighborhood as part of an ongoing investigation by the Milwaukee Journal Sentinel.
To better understand how pervasive — and overlooked — potentially hazardous electrical wiring is in rental units, the Journal Sentinel hired Janczak to examine electrical systems at rental properties in the city's most impoverished ZIP code, 53206, which has the highest rate of suspected electrical fires in Milwaukee. Suspected electrical fires ravage homes in 53206, which is 95% Black, at five times the rate of the rest of the city. 
Janczak and reporters visited a random selection of 50 single- and two-family rental properties in June and July. Renters in 15 units agreed to participate in the study, inviting Janczak and the reporters inside.
The results: The Journal Sentinel found electrical fire hazards and significant electrical code violations in all but one of the properties. In total, the inspections uncovered 47 electrical code violations, the most common being improperly installed service panels and lack of working outlets that forced tenants to rely on extension cords. Ten of the units Janczak inspected had one or both such violations.
Other common problems included homes with no electrical grounding; loose outlets where plugs didn't fit snugly, which can cause electricity to arc and spark; open junction boxes; and improperly hung or spliced wires.
"This was done by a wanna-be electrician or a handyman," Janczak said of wires taped to the ceiling running between an outlet and an old electrical service panel in the basement of one duplex. "No real electrician would do work like this. They found someone to do this who knew just enough to be dangerous."
The testing follows a Journal Sentinel investigation in August that revealed the brunt of suspected electrical fires falls hardest on Black renters and that governments at all levels fail to address the problem. Reaction to the investigation was swift and broad, with Gov. Tony Evers describing the findings as "gut-wrenching," the Milwaukee Common Council convening a hearing, and other lawmakers and community leaders calling for better oversight.
Though the sample size of the Journal Sentinel-sponsored testing was limited, the design of the study and the participation rate make the findings statistically valid and suggest widespread dangerous electrical wiring and rampant code violations in rental properties throughout the city's most vulnerable community, according to John Johnson, a researcher who studies housing and demographics at Marquette University and who, at the request of the Journal Sentinel, provided randomly selected property addresses used in the investigation.
Johnson said that considering the margin of error, the study indicates at least 80% of the 3,300 single and two-family rental properties in the ZIP code studied have electrical code violations.
Vytenis Babrauskas, a leading expert on electrical fires who worked for 16 years at the National Institute of Standards and Technology, called the Journal Sentinel testing "pioneering work" and said it exposes an unacceptable risk low-income renters face.
Babrauskas said governmental bodies, not just in Wisconsin, but nationwide, should take the risk of electrical fires more seriously.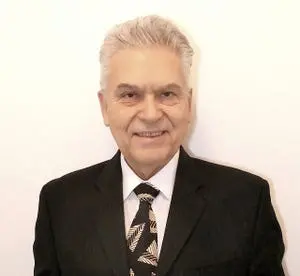 "There should be a movement toward electrical inspections and real inspections, not perfunctory ones," he said. "Someone has to say, 'That is important. Let's go do that.'"
Mayor Tom Barrett, who has been nominated by President Joe Biden to become U.S. ambassador to Luxembourg, has repeatedly refused requests for interviews on the issue.
Erica Roberts, the city's commissioner of building inspections, also would not agree to an interview for this story. 
In an email, a spokesperson for the Department of Neighborhood Services said the agency "continues to prioritize the safety of residential properties throughout the city of Milwaukee consistent with our departmental objectives and mission to ensure safe and healthy neighborhoods."
Landlords have little to fear when it comes to enforcement of electrical code violations, the Journal Sentinel reported in August. The Department of Neighborhood Services does not inspect single and two-family rental properties unless it receives a complaint, and there are no monetary penalties for code violations, only a $175 inspection fee following a complaint. The department typically receives 200 to 300 electrical complaints from renters each year, according to city officials.
And even when landlords rack up multiple violations over months and years, little prevents them from continuing to lease their properties, the Journal Sentinel reported. 
Heiner Giese, an attorney for the Apartment Association of Southeastern Wisconsin, a lobbying group for landlords, said when landlords learn of electrical problems, they should fix them promptly.
"The real problem, as your study has validly pointed out, is there are tons of properties with old, insufficient wiring," he said.
Investigation finds electrical hazards in older Milwaukee homes
Electrical inspections of randomly selected rental units in Milwaukee's 53206 ZIP code revealed widespread violations and dangerous conditions.
LOU SALDIVAR, RAQUEL RUTLEDGE, JOHN DIEDRICH, TAMIA FOWLKES AND EBONY COX, MILWAUKEE JOURNAL SENTINEL.
Landlords promise fixes
Janczak's inspection findings were documented in reports, which the Journal Sentinel shared with owners and tenants. Several landlords said they would fix the problems immediately.
"This is totally a surprise," said William Smith, owner of a duplex on North 16th Street, where Janczak found numerous problems. "I'll have my electrician go over there ASAP."
Lonnie Slocum, whose company owns a duplex on North 22nd Street that was included in the study, said his tenants had not complained about electrical problems but he planned to have an electrician at the property the morning after he learned of the issues.
"I do thank you for doing what you're doing," he wrote in a text message. "I wouldn't have known otherwise."
Lloyd Morris of AMG Properties, the owner of the rental unit on North 19th Street where Janczak found an exposed panel in the basement and where children were having the birthday sleepover, said the company sold the property a few weeks after the inspection. Morris said when he bought the property several months earlier for $39,900, he didn't have an inspection and was unaware of any problems. Records show he sold the property for $71,000. 
See the violations at the North 19th Street property
Another out-of-state company that owns a property inspected by Janczak said it would fix the issues but only when the unit becomes vacant.
Still another landlord reacted with anger that the Journal Sentinel inspected his property.
"I am not happy about this, you going in there," said landlord Jesse Stewart, who owns a house on North 13th Street where the electrician found open junction boxes, hanging wires and a lack of outlets.
Asked by a reporter what he planned to do about the electrical issue, Stewart said, "It's not your business, ain't your problem."
Some landlords would not comment or did not return calls.
Only one home inspected by Janczak had no code violations. It was a property on West Nash Street, owned by a company called Strong Blocks Milwaukee. 
Carl Quindel, co-founder and manager of Strong Blocks, which owns about 100 rental homes on the near north side, said his company typically spends between $2,000 to $15,000 per property to ensure electrical systems are safe and up to date. 
"We believe there is a lot of value in the city, not just the homes, but the people who live here," Quindel said. "We try to reflect that in our work."
At one upper duplex on North 26th Street, listed in city records as owned by Isaiah Retzlaff of Madison, Janczak found an overhead light not working and outlets that often lead to tripped circuits. In the basement, he found the service panel was badly rusted, indicating an electrocution risk as moisture gets in the box. There also were few outlets in the two-bedroom unit, leading to the potentially dangerous, but unavoidable, use of extension cords.
The Journal Sentinel mailed the inspection report to multiple addresses for the owner. A reporter also left repeated phone and email messages, which were not returned.
For now, Alex Jones, who lives in the upper flat with his fiancee and their daughter, said all he can do is prepare for the worst.
"We have made a plan to get out in case there is a fire," he said.
'Real scary situation'
Tirrell Glosson said he hadn't slept well in months, worrying that shoddy wiring could spark a fire in the ranch-style house where he lives with his fiancee and their four children on Milwaukee's northwest side.
"I sleep light so nothing goes wrong," Glosson recalled in an interview with the Journal Sentinel. "I'm smelling for bad smells like electrical burning. I have to make sure nothing happens here. It's a real scary situation."
The Journal Sentinel learned of Glosson's case through a tip in May and hired Janczak to inspect the property. The problems Janczak found prompted the news organization to look at additional rental units using a randomized study.
As Janczak inspected Glosson's home, room by room, he noted a light switch in a first-floor bathroom was held in place with a Band-Aid. Other switches, outlets and overhead lights did not work.
In the basement, Janczak found an extension cord plugged into an outlet in the ceiling, then strung about 15 feet across the room and spliced directly into an electrical junction box. 
"This is not safe," Janczak told Glosson.
Glosson said that when it rains, the sockets get damp from a leaking roof, and an overhead light in the basement crackles and flickers and then stops working. A Journal Sentinel reporter saw the basement light flickering during an earlier visit to the home when it was raining.
The same thing happens to an overhead light in his sons' room, Glosson said. At first, he put tape on the light switch in the room so it couldn't be used, he said. Later, he taught the boys to use it sparingly.
"The kids know now just not to turn it on when it's raining," Glosson said.
The electrical problems have gotten worse in the four years the family has rented the four-bedroom home near North 67th Street and West Thurston Avenue, Glosson said. The couple pays $1,100 a month in rent.
"It's a lot of pay, to have a cord running across the basement, water leaking on our heads and a Band-Aid holding on the light switch," he said. "We could be killed here."
According to city records, the house is owned by VineBrook Homes, of Dayton, Ohio, which owns numerous rental properties in Milwaukee. After the Journal Sentinel contacted the company, a VineBrook employee visited the house and planned to address the electrical problems and other issues, according to a statement from company spokeswoman Lucy Bannon.
But Bannon said VineBrook can't fix the problems while Glosson and his family are living there.
"The number and nature of the updates needed at the property would be very difficult to address while the house is occupied," Bannon wrote in the email.
She said the company would be willing to help the family find another place to live, but Glosson said he likes the size of the house and that it's close to a school bus stop. He doesn't want to move; he just wants the landlord to fix the fire hazards.
Water, electricity don't mix
All 15 houses inspected in the 53206 ZIP code were built between 1891 and 1928. But age alone does not equal a fire risk, experts say. It depends on how well the electrical systems are maintained.
Old homes in affluent neighborhoods in Milwaukee County, for instance, have a far lower rate of suspected electrical fires than in poor areas, a Journal Sentinel analysis found. For example, in the city's section of 53211 where the median home value is $270,100 and the median construction year of single and two-family rentals is 1910, the rate of suspected electrical fires is more than 30 times lower than in 53206, where the median home value is $28,500 and the median construction year is 1913. 
And in 53204, a predominately white area on the south side of Milwaukee where the median home value is $58,800 and the median construction year is even older — 1895 — the rate of suspected electrical fires is three times lower than in 53206, according to the news organization's analysis. This is true even though the ZIP codes have roughly the same percentage of renters.
The electrical system in a 126-year-old duplex on North 17th Street was far from well-maintained, Janczak found. Unsecured electrical wires hung from the basement ceiling, the service panel was badly rusted, and the original panel sat open above a sink.
"Is this to code? No. Is it unsafe? Yes. Could it cause a fire? Yes," Janczak said. "Will it cause a fire? Flip a coin."
The rusted electrical service panel box was concerning to Janczak and common in the homes he inspected in the study. The rust may be because of the humidity of the basement or moisture coming through metal tubing protecting electrical wires, he said.
"I can tell you that water and electricity don't mix," he said. "That is not good."
Willie J. Lewis of Milwaukee, the property owner, according to city records, did not return repeated messages from the Journal Sentinel. The electrician's report was mailed to the address listed to him in city records.
In another duplex, also on North 17th Street, the metal tubing had pulled apart with the tube lying on the exposed live wire. Because there is weight on the wire, Janczak said, it is a matter of time before the tubing wears through the wire insulation.
"Hopefully, it will cause a short, and the circuit trips as opposed to something worse," he said. 
The owner of the unit, Jackie Beamon, who lives a couple of blocks from the rental house, told a Journal Sentinel reporter she didn't know about the problem. She said it is often difficult to get contractors to come to her neighborhood.
"I tell them, 'Not everyone here is bad. I'll watch out for you,'" she said, adding she will make sure the problems get fixed. "I don't want someone to lose their life over something that can be taken care of."
At a house on West Clarke Street near North 18th Street, the problems inside concerned Janczak but not compared to what he spotted outside.
The metal piping above the outside meter, called the raceway, appeared to have been pulled off in a storm. Repair work was done — evident by different straps that were attached to the raceway — but it was also clear to Janczak it was "handyman work," not done by a licensed electrician. 
Most alarming to him, though, was that a gutter had torn partially off the home, perhaps in the same storm, and was lying on a live electrical wire leading from the power line to the house.
The risk, Janczak said, was that the aluminum gutter could slice through the wire. "That can short out, cause heat and a fire," he said.
Photos: Inspections reveal dangerous electrical conditions in Milwaukee rentals
The electrical panel in the basement also looked like it had been replaced in the past decade, Janczak said, and it appeared to be amateur work because it was not correctly grounded.
A check of city records showed only one electrical permit to work on the house, and that was in 2012.
Abu Abu, 21, who lives in the rented house with his parents and seven siblings, appreciated the Journal Sentinel's review and said he would follow up with the landlord. "I don't want to take any chances," he said.
Reached by the Journal Sentinel, Abdullahi Mamo, who bought the 111-year-old house in November 2020, said he didn't know about the gutter on the wire and other issues. He said he would address them.
On Oct. 11, two weeks after the Journal Sentinel showed Mamo the inspection report, a licensed electrician whom Mamo hired came to the property. The electrician agreed with the problems identified by Janczak, including the need for more outlets in rooms where there was just one, leading to a tangle of extension cords.
A Journal Sentinel reporter was present when the electrician came for the estimate. The cost for 10 new outlets, a new circuit for kitchen appliances and grounding for the electrical system: $3,400. The issue with the gutter would be referred to a gutter company for repair.
Mamo said he will go ahead with the repairs.
"I am worried about the people here," he said. "I will do whatever I need to, to fix this. I don't worry about the money. I worry that the electric is unsafe."
Shoddy repair work 
In a house she has rented near North 9th Street and West Concordia Avenue for eight years, Shorelonda Avery smelled a burning odor coming from an outlet in the kitchen earlier this year. In the bathroom, the outlet didn't work at all.
She called the property management company in charge of maintenance. A worker came and changed both outlets. But he didn't do a good job, Janczak's inspection this summer revealed.
When Janczak stuck his handheld tester into the kitchen outlet — the one that was causing the burning smell — to check for proper grounding, it lit up red, meaning it was not grounded. An ungrounded outlet is prone to arcing, sparking and starting an electrical fire.
When Janczak checked the bathroom outlet, he could not plug in a three-prong tester into the three-prong outlet. That means, for example, a tenant could not plug in a hairdryer.
The city does not require a permit to replace outlets, making it legal for unskilled people to do the work. And to Janczak, these incorrectly installed outlets are the result.
City records show that Lomac Properties Corp., a Canadian company, owns the rental property. It is managed by VP Investors, a Milwaukee firm. In an email to the Journal Sentinel, VP Investors said the issues would be addressed but failed to respond to follow-up questions.
Since the inspection, Avery has taped off the dangerous outlets so that no one uses them.
"People are doing what they have to because landlords are not doing what they should be doing," she said. "I grew up in Milwaukee, so I know about the electric. Everyone does."
Avery said she has picked up habits over the years to protect herself.
Now, every time she leaves her unit, she unplugs most everything in the house.
Daphne Chen of the Journal Sentinel staff contributed to this report.
RELATED ISSUES

Issue
Bringing Stories Home
Bringing Stories Home

Issue
Land and Property Rights
Land and Property Rights