A Mongabay investigation has uncovered a logging operation being run out of Koh Kong provincial prison that gets its timber from the site of a new hydropower dam being built in Thma Bang.
Old-growth forest in Central Cardamom Mountains National Park is being cleared to make way for the Stung Tatai Leu hydropower dam, but the environmental impacts remain opaque.
NGOs and the Ministry of Environment provide minimal oversight to prevent illegal loggers from exploiting the project site, and former loggers detailed how bribes facilitate the illicit timber trade.
Prison officials maintained that the timber is used in a skills development program, but former inmates alleged that officials have been exploiting prison labor to craft luxury furniture.
*Names have been changed to protect sources who said they feared reprisals from the authorities.
KOH KONG, Cambodia — In April 2022, the sound of a sawmill cut through the murky dawn that was steaming over Cambodia's western Koh Kong province. At around 5 a.m., the provincial prison was abuzz with activity.
Huge unprocessed logs, some measuring well over a meter, or 3 feet, in diameter, were being rolled about the dusty yard behind the prison by men in tattered clothes. Other pieces of timber were being fed into an industrial sawmill at the rear of the yard, while stacks of timber were littered about in and outside the compound.
A dazed, sleep-deprived driver staggered out of the yard, squinting in the pale sunlight and wearing nothing but a sarong. His task had been to deliver the 16-wheel crane truck holding another five felled trees that stretched beyond the length of the blue-and-white truck's flatbed by several meters. The license plate, 3A-0789, was scarcely visible under the protruding trees.
---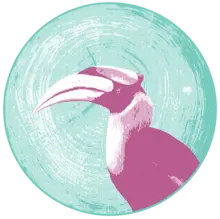 Whistleblowers and others in possession of sensitive information of public concern can now securely and confidentially share tips, documents, and data with the Pulitzer Center's Rainforest Investigations Network (RIN), its editors, and journalists.
---
"I was asked to come as a driver; they offered me $300 per month to drive those logs. I only arrived here last night," said the man as he exited the prison yard. "It was my first night on the job, but I don't think I will stay with it. It's not good work."
Through the open gate, reporters witnessed a flurry of action in the depot behind the prison as the truck was unloaded in preparation for transforming trees into timber and Koh Kong's forests into profits.
Scowling at the scene unfolding before him, with folded arms and a clean white dress shirt, was a man later identified as 46-year-old Yous Pros.
Upon realizing his operation was being observed, Pros proceeded to chase Mongabay's reporting team in his white four-by-four pickup truck, almost running one reporter off the road. When asked about this incident hours later, Pros was unrepentant.
"Yes, I chased your photographer, those photos are illegal, you must delete those photos because it is illegal to take photos of the prison," he said. "If you publish those photos, it will be difficult to settle. If you publish internationally, it's not a good thing for you."
One year later, a Mongabay investigation has revealed that Pros sits within a logging network that siphons timber from across Koh Kong, although more recently he has taken it from forest cleared during construction of a forthcoming hydropower dam. This is then transported by the truckload past an NGO- and government-run checkpoint, before it's delivered to the Koh Kong provincial prison, where inmates and contractors process it.
From there, Pros, in conjunction with officials at the prison, sell the timber, sometimes as raw material, other times as finished furniture, pocketing the profits. The arrangement is, according to authorities and Koh Kong-based conservation NGO Wildlife Alliance, legal and supported by both the Ministry of Environment and the Ministry of Interior's prison department.
This comes just after Meuk Saphannareth, deputy director of the prisons department, was exposed as the head of a logging operation that has operated with impunity across northern Cambodia for decades.
Pros's operation, while smaller in scale, is murkier and enabled by the relatively limited oversight applied to the remote Cardamom mountains.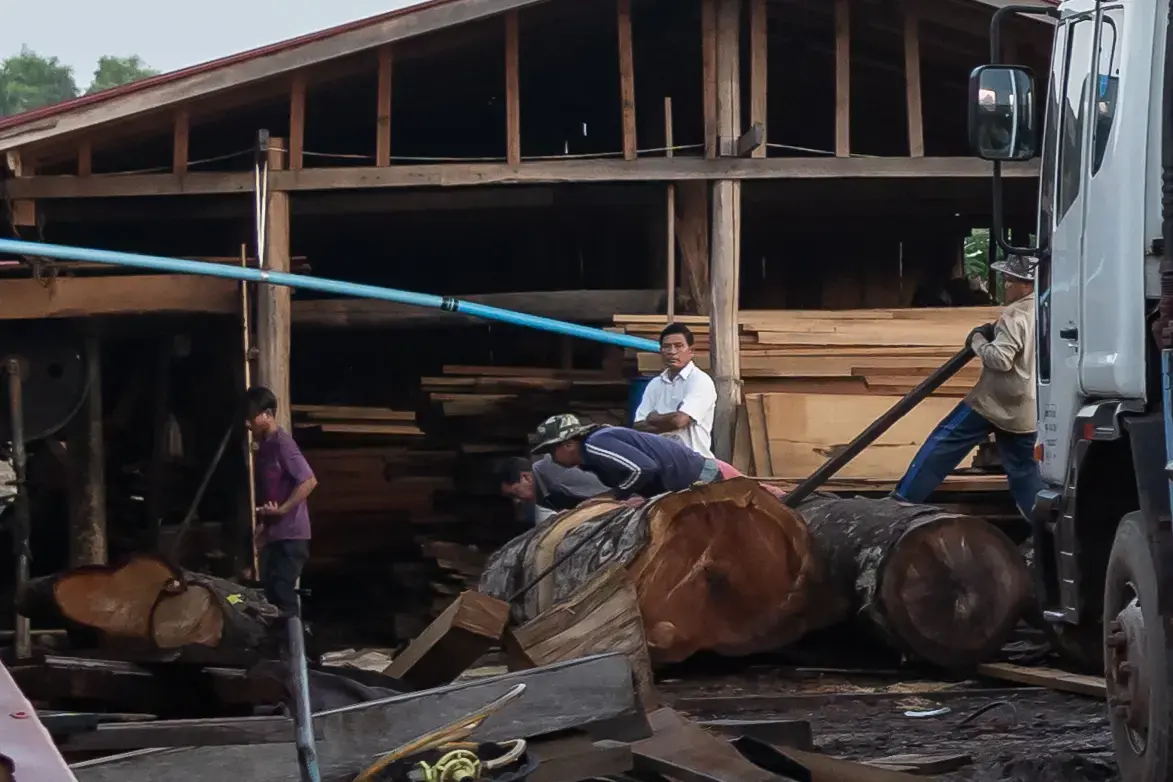 Trucking out whole trees
Pros's latest source of timber, the site of the 150-megawatt Stung Tatai Leu, or Upper Tatay, hydropower dam, was approved by the Council of Ministers, the cabinet of Prime Minister Hun Sen, in October 2020. By December 2020, the implementation agreement between Cambodia's Ministry of Mines and Energy was signed with China National Heavy Machinery Corporation as the dam's developer.
The roughly $389 million dam broke ground in Koh Kong province's Tatai Leu commune, Thma Bang district, in November 2021, threatening an area that, according to Global Forest Watch data, had only lost 7,590 hectares (18,755 acres) of primary forest in 20 years since 2001. This loss constituted just 2.1% of Thma Bang's total primary forest, which made up as much as 98% of the district's landmass in 2010.
Since construction began on the Stung Tatai Leu, satellite images have triggered nearly 60,000 deforestation alerts for Thma Bang district, almost all centered around the site of the new dam. Satellite imagery captured in March shows vast denuded areas carved from what was once intact, protected forest.
Cambodian Upper Tatay Hydropower, the locally registered company through which China National Heavy Machinery Corporation operates in Cambodia, did not respond to emailed enquiries about the development of the dam, its environmental impacts or the risk of illegal logging associated with it.
"I see them transport the wood on the back of a truck," said Sothy*, a mechanic responsible for repairing the dam's construction equipment. "It was one of those trucks with a crane on the back, usually they can fit up to five trees on the back."
On a chilly night in January 2023, as wind whipped through the mountainous village, Sothy explained that while Chinese nationals run the majority of the construction operations, those extracting timber at and around the dam site are Cambodian.
He said that every day, at around 4 or 5 p.m., a blue-and-white crane truck would leave the dam site with several large trees covered by a tarpaulin.
"They're not taking all the trees, only the big ones," Sothy said. When reporters showed him photos of the truck seen outside the prison in April 2022, he studied it, checked it with his colleagues, with whom he shared a room, and all agreed this was the same one they saw leaving the dam each day loaded with raw logs.
"There are small tracks, coming off the roads leading to the dam site," he said, lowering his voice. "This big truck can't get down these smaller tracks, so people drag the wood out and leave it on the side of the road for the crane truck to collect and take away. I don't know where, but there are many tracks like this coming off the road to the dam."
"Please don't tell anyone I told you; I will be fired if the company found out," he added quickly.
Suspicions that trees cleared to make way for the new dam were bound for the prison, and that it had resulted in illegal logging beyond the dam's boundaries, were shared widely among residents of Thma Bang.
"The trees that are cut down for the dam and for the road were taken down to the provincial prison, it's so the prisoners can learn how to make furniture," said Rith*, who had moved from neighboring Preah Sihanouk to find work at the dam earlier in 2022.
"If this place is open for sale, the Oknhas [Khmer word for tycoons] will come here to buy everything, they'll take everything — the whole forest," he said.
Khun*, a banana farmer and Thma Bang resident whose house close to the road gave him a clear view of the route the timber trucks took, said they transported in the evening "so that nobody sees it."
"The chief of the provincial prison buys the timber so the prisoners in Koh Kong town can make furniture out of it," Khun said. "They try to keep it quiet because the prison chief doesn't want people to know he hires loggers."
Taking the best, gutting the rest
Early the following morning in January, a Mongabay reporting team was able to access the dam site on motorbikes. All along the side of the winding road, which had been paved since reporters first visited the site some nine months prior, piles of huge, freshly cut trees were stacked intermittently, some partially hidden by foliage.
Small clearings spurred frequently off the road, leading into the dense evergreen jungle from where the trees had been cut down and dragged up to the road.
"Of course there are plenty of them [logging routes], because it's the beginning," Eduard Lefter, head of law enforcement at Wildlife Alliance, said in a March 2023 interview. "Imagine what it'll be when they start to clear the reservoir properly, but that likely will be a logging company because that's big money."
Building a dam creates a reservoir of water that floods the area immediately upstream. According to an Aug. 31, 2021, issue of the Royal Gazette, a government publication announcing new laws and regulations, the Stung Tatai Leu dam is expected to "affect" 1,706.36 hectares (4,217 acres) of forest. Of this area, 1,336 hectares (3,301 acres) are evergreen rainforest. It's also expected to impact the habitats of 46 species of mammals, 112 species of birds, 49 species of amphibians, and 36 species of freshwater fish.
But the Stung Tatai Leu's environmental impact assessment (EIA) has never been made public. Both Cambodian Upper Tatay and Neth Pheaktra, spokesperson for the Ministry of Environment, which manages EIAs, refused to share the study or its findings.
This makes the exact boundaries of the dam, its reservoir and its supporting infrastructure difficult to ascertain. However, one government employee posted photos to Facebook from the release event of the Stung Tatai Leu feasibility study on July 22, 2020, and uploaded photos of maps that reporters georeferenced, producing an unofficial trace of the dam's reservoir and supporting infrastructure.
Satellite imagery shows distinct discrepancies between Mongabay's unofficial map of the dam and where clearing has taken place, which Cambodian dam workers said was where loggers are seeking out the most valuable timber, laundering it through the concession and claiming it was felled in the process of road construction.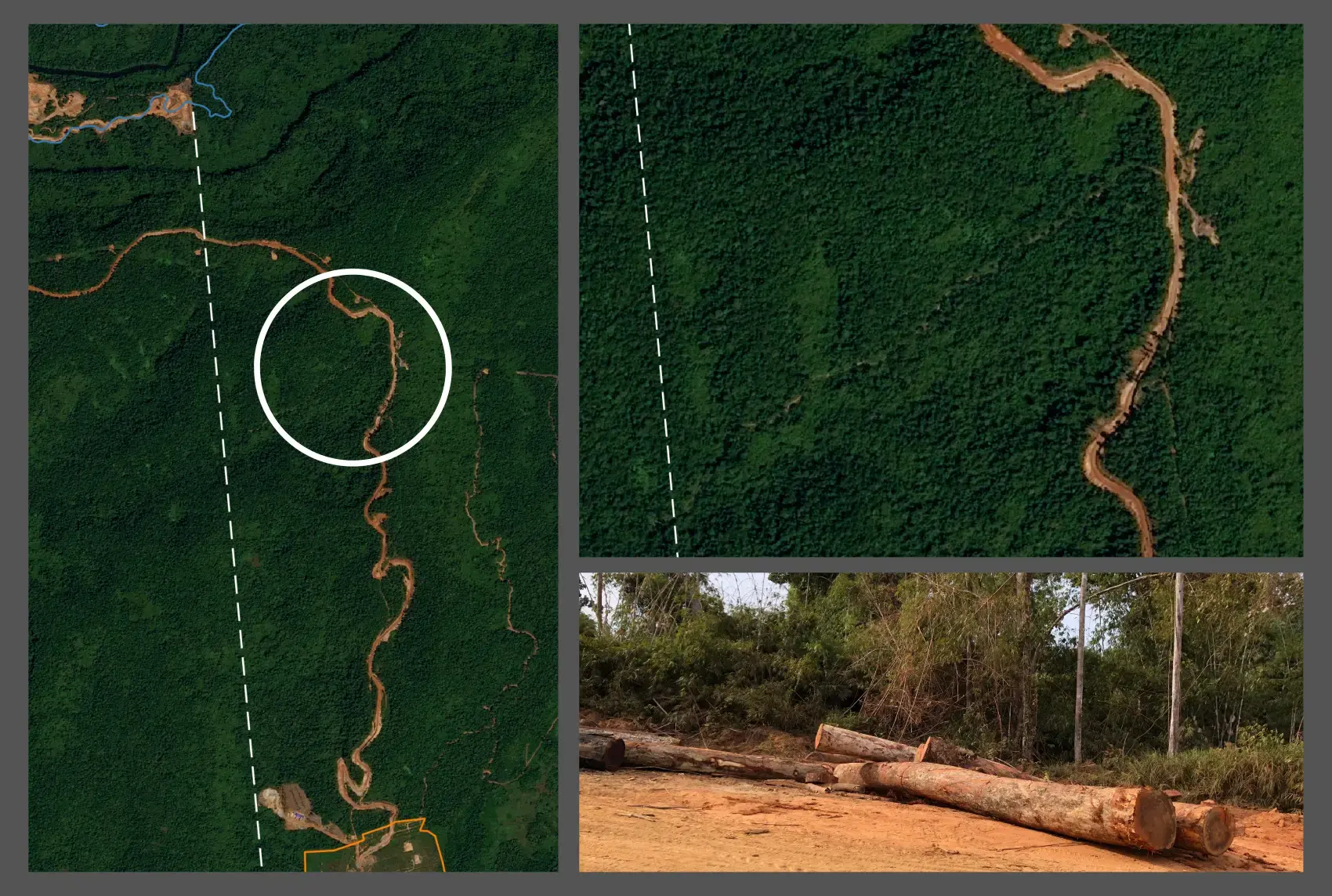 Returning from the site of the dam, at around 9 a.m., reporters passed the blue-and-white crane truck — license plate 3A-0789 — heading to the dam site. Those who were working on the dam explained that it was coming to collect the timber that had been hidden along the side of the road.
"Because it's newly cut wood and the road is paved already, it's likely been cut off the side of the road, but I can't say where exactly," one worker said. "I think someone went off the road and cut the wood because it's a big tree."
Locals who were working on the dam in January 2023 identified the tree species by its Khmer name: Doung chem, or Tarrietia javanica, a rare, valuable grade 1 hardwood that thrives in Thma Bang's wet, mountainous landscape.
Often used in the construction of luxury furniture and swiftlet houses, the species can fetch between $5,000 and $20,000 per cubic meter ($140 and $570 per cubic foot) domestically, according to Cambodian forestry experts. But they note that much of the doung chem sold at the upper end of that scale is imported from Malaysia.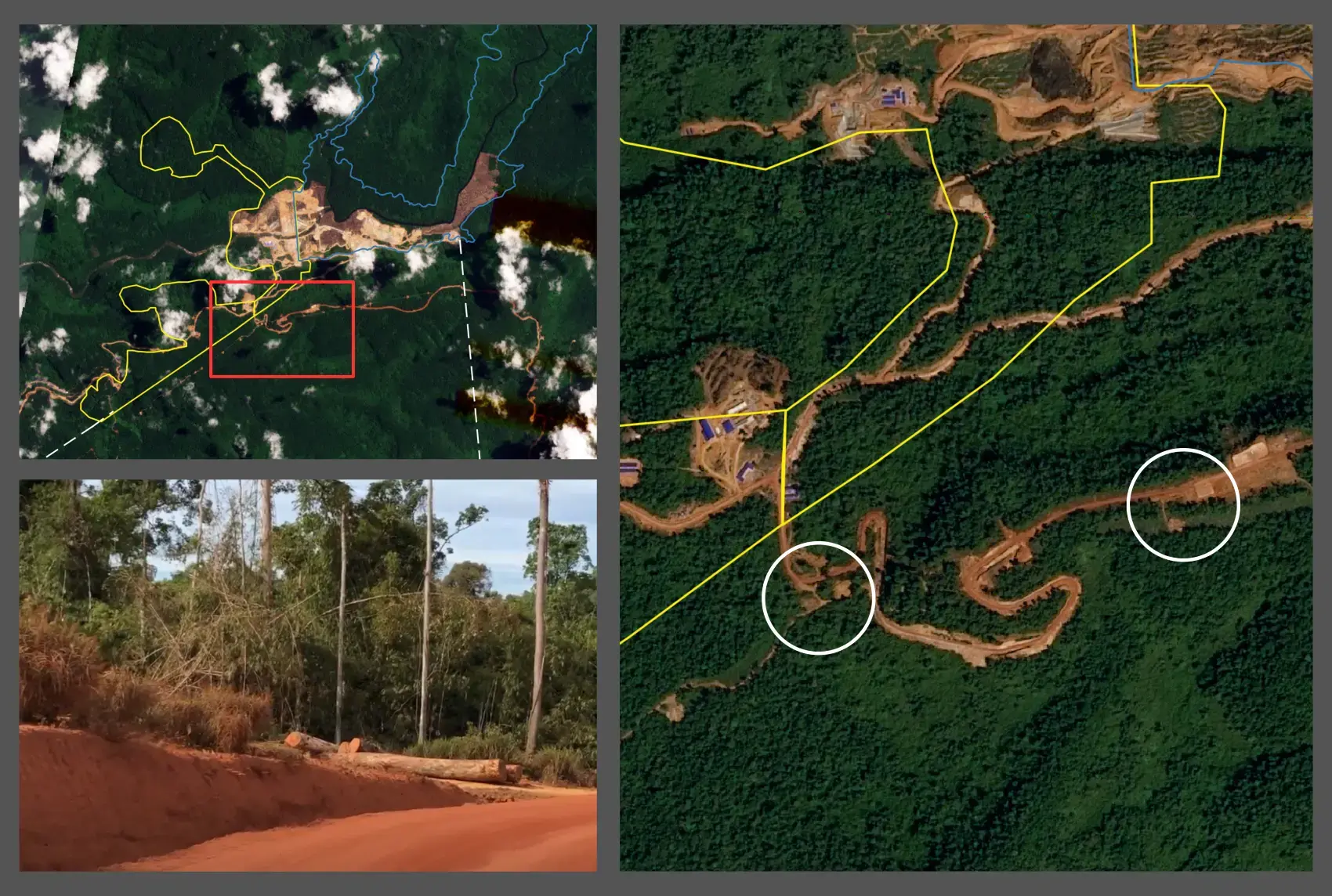 Later that day, at around 5 p.m. — precisely as the workers had recalled — the blue-and-white crane truck with the same license plate as the one seen outside the prison almost a year prior was spotted emerging from the road leading out of the dam and back into Tatai Leu commune.
By this point the truck was laden with four or five large round logs covered by a dark blue tarpaulin that again extended well beyond the truck's rear, almost obscuring the license plate entirely. But the truck's heavy load didn't stop it from reaching speeds of 70 kilometers an hour (43 miles per hour) on the roughly 35-km (22-mi) red-dirt road that leads out of Thma Bang and back toward the prison.
The sun had set by the time the truck reached the Veal Pi ranger station, staffed by both Wildlife Alliance and Ministry of Environment rangers, and the sole checkpoint monitoring the flow of vehicles coming from Thma Bang to Koh Kong town. Mongabay's reporting team settled in out of sight, expecting the rangers' checks to take some time, but the truck barely rolled to a stop before being waved through the checkpoint within a few moments of arriving.
From here, the truck navigated the pothole-riddled National Road 48 expertly, speeding past other larger vehicles carrying construction equipment and slicing through the evening gloom that was punctuated by the rare functioning streetlight.
Some 30 km (19 mi) later, approaching Koh Kong town, the truck turned left off National Road 48 toward the remote commune of Stung Veng, where its final destination was the Koh Kong provincial prison in Prek Svay village.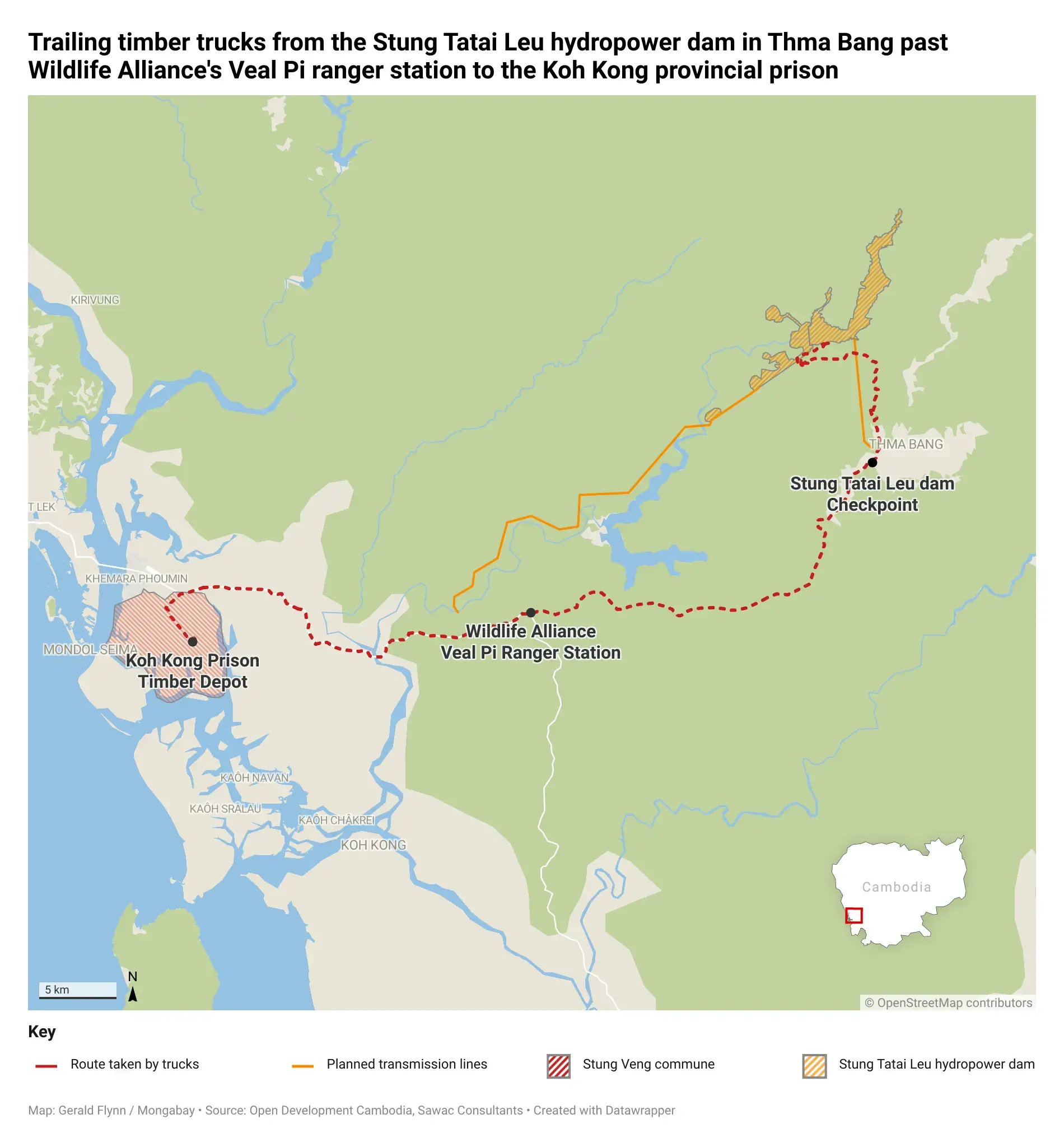 A murky business with limited oversight
There appear to be little to no checks or balances in place to prevent illegal logging happening at the site of the dam where trees are felled, or along the route they're transported, or at the prison itself.
Wildlife Alliance and Ministry of Environment rangers stationed at Veal Pi confirmed that they had not been checking the timber or counting the volume transported out of the dam since construction began.
"When the trucks come by, we don't stop them," one ranger said, estimating that, in April 2022, as much as 200 m3 (7,000 ft3) of timber was being shipped out of the dam each week by Pros's network. Satellite data from Global Forest Watch show tree cover loss has skyrocketed in the year since — from 116 deforestation alerts in April 2022 to more than 6,000 in April 2023 — which suggests a similarly steep rise in the amount of timber being transported out of the area.
"As far we're concerned, we're happier that it's coming from the Chinese concession for the dam rather than people going into the forests to log by themselves," the ranger said, adding that previous hydropower projects in the Cardamoms "were a mess," and the timber trade "was crazy back then."
But while nobody was stopping or inspecting Pros's trucks en route to the prison, monitoring at the dam appears equally minimal. Lefter of the Wildlife Alliance noted that the Stung Tatai Leu hydropower project mostly affects Central Cardamom Mountains National Park. The park is a protected forest spanning some 400,000 hectares (988,000 acres) that's jointly managed by the Ministry of Environment and Conservation International. It borders the similarly sized Southern Cardamom Mountains National Park, where the Wildlife Alliance works with the Ministry of Environment.
"We are conducting the patrols inside Central Cardamom Mountains National Park and we do this in terms of good will and to minimize opportunistic logging and to avoid people coming into the Southern Cardamoms because to us, it's a buffer zone for our national park," Lefter said.
But these patrols happen, at most, once a month, Lefter said. Conservation International's country director for Cambodia, Oum Sony, didn't respond to requests for comment.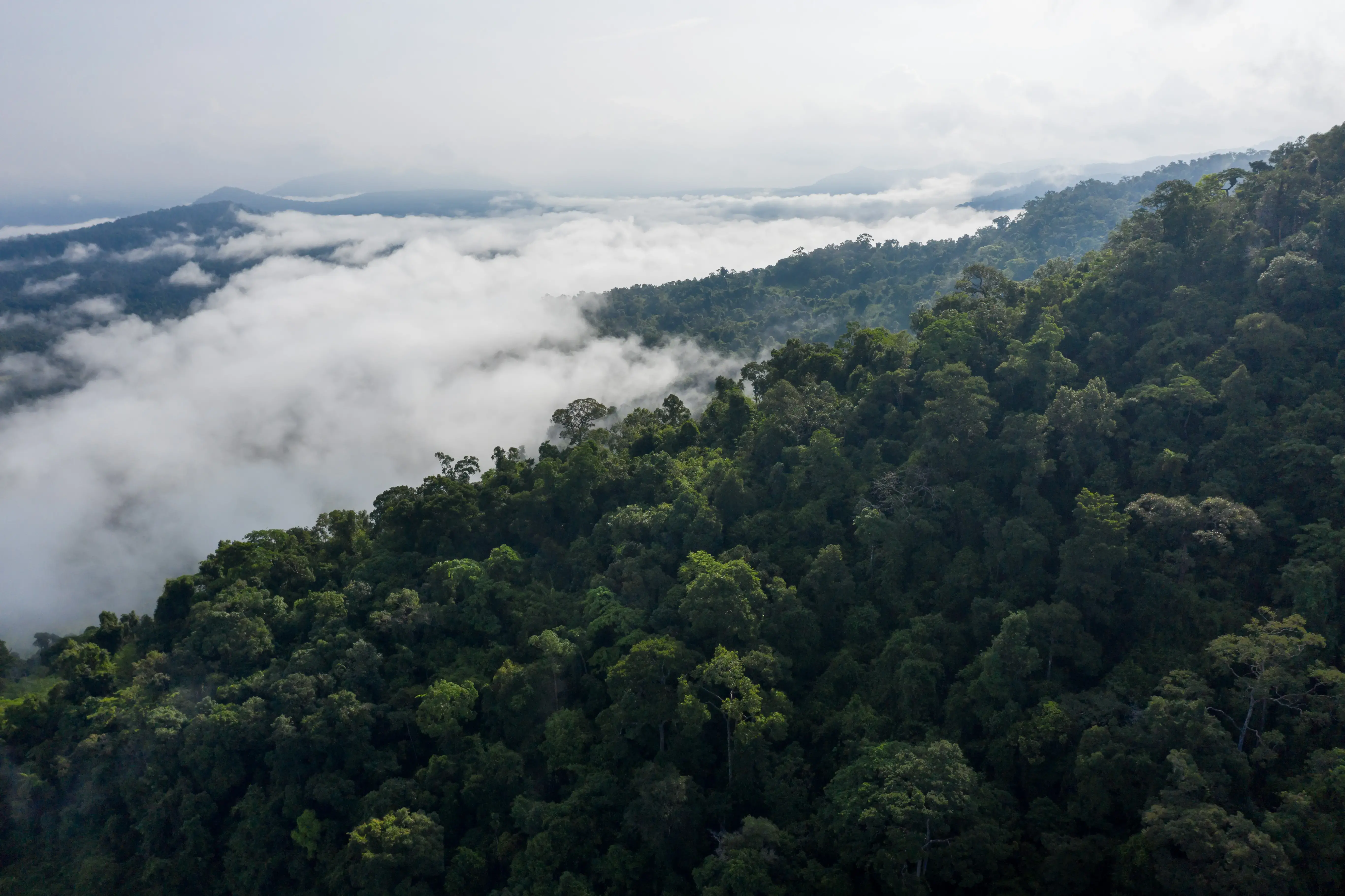 The relative dearth of on-the-ground intel may explain why nobody seemed to have a clear answer when asked who was clearing the site for the dam's reservoir, which extends across nearly 1,100 hectares (2,700 acres) of old-growth forest.
Initially, Lefter suggested the Chinese developers were yet to put out a tender for bidding on the rights to clear the reservoir site, meaning a logging company could move into the area if they win the bid.
But he also suggested that Cambodian Upper Tatay may opt to clear the site itself or rely on the government-run Cambodian Mine Action Centre (CMAC), which had been demining the area in the early stages of the dam's construction.
In a 2022 interview, a CMAC employee said they were clearing small portions of forest, checking for landmines or unexploded ordnances onsite, but suggested other contractors had been brought in to assist with forest clearance for the road and the reservoir.
The CMAC employee also noted that the Ministry of Environment is responsible for checking that forest clearance doesn't exceed the boundaries of the dam's concession.
"They [the Ministry of Environment] came one time four or five months ago, I haven't seen them since," the CMAC employee added.
Reporters sighted a handful of CMAC's clearly labeled, distinctive white excavators around the entrance to the dam in April 2022, but throughout 2022 and 2023, both inside and outside the site, fleets of yellow excavators were seen.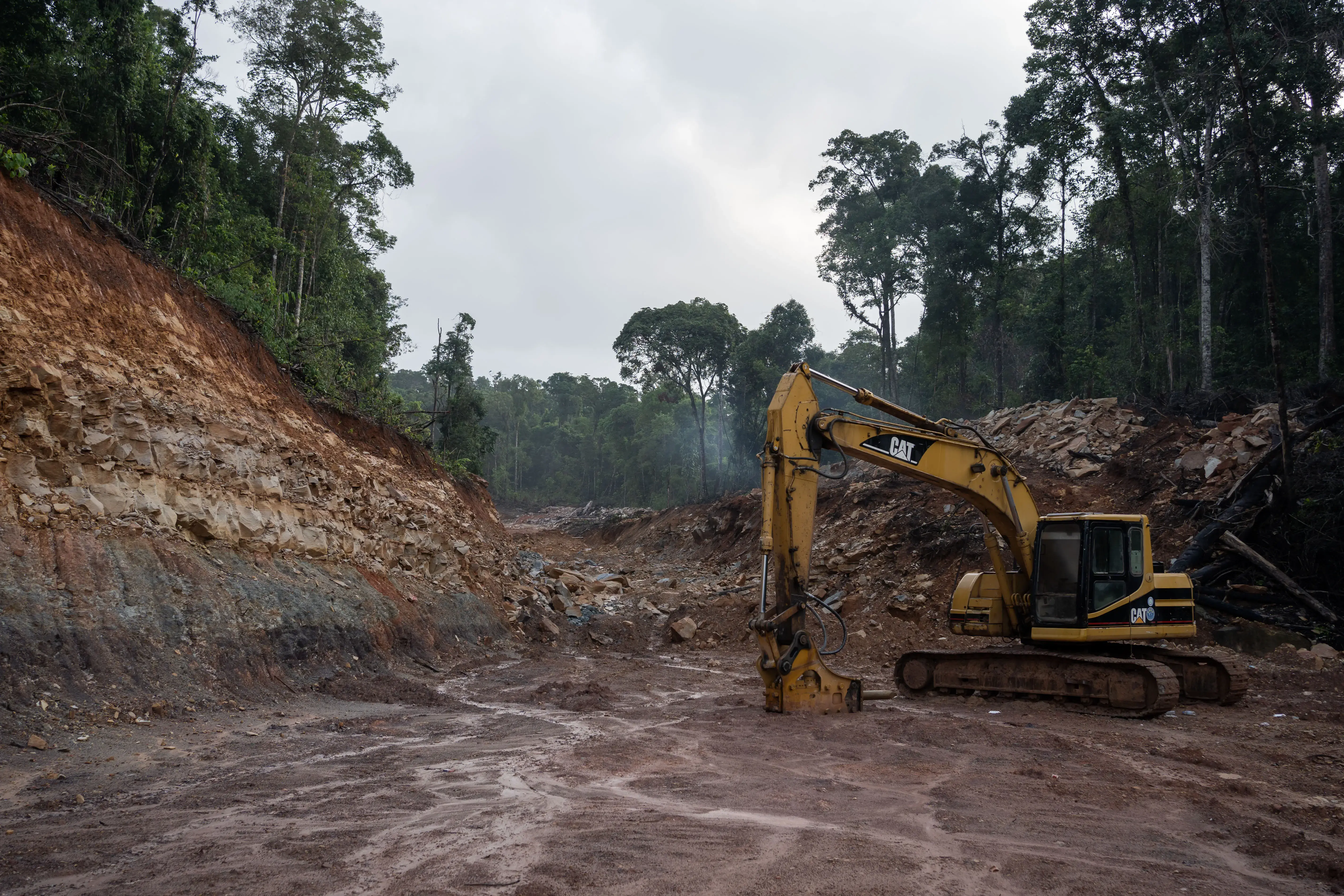 "One truck can be rented to the [Chinese] company for $2,400 and you pay the driver just $400 per month," said Toch*, a driver working for a friend who owned construction vehicles used at the dam. "The dam will take three and a half years to complete, so for each month over that time, you can make a lot of profit. They need more vehicles."
Other residents who had also worked for Cambodian Upper Tatay suggested it was the Chinese workers, and not the Cambodians, who were clearing the forest.
"I helped build that road for $12.50 a day and I always saw logs left on the side of the road," said Samroul*, who also owns a small durian farm in Thma Bang district. "It's mostly the Chinese workers clearing the forest, but they get paid by the government, that's what one of them told us. The forest will all be gone soon, along with the wild animals that live in it."
Samroul told Mongabay that thick forest once sprawled across the mountains behind his farm. But its tranquility had been shattered by the near-constant buzz of chainsaws, the grinding of heavy machinery cracking its way through the forest, and the occasional blast of dynamite as mountains are leveled to make way for the new dam.
"We've seen the Chinese workers coming in to build the dam," Samroul said. "They told us it's to support tourism, but they're destroying the mountain, they're clearing the forest, soon there'll be nothing to see but farms and plantations."
As such, whether the timber comes from within the legal boundaries of the Stung Tatai Leu's land concession or is cut from beyond those boundaries and laundered through it is impossible to tell.
When asked how he guarantees that the timber the prison workshop uses is legally sourced, Pros was evasive.
"The timber comes from all over Koh Kong province, wherever it falls," he said in a March 2023 phone interview. "The government granted a concession to the Chinese company to build the dam and it is the right of the bidders to either burn it down or do what they want with it. They see us when we collect the timber — we are not loggers."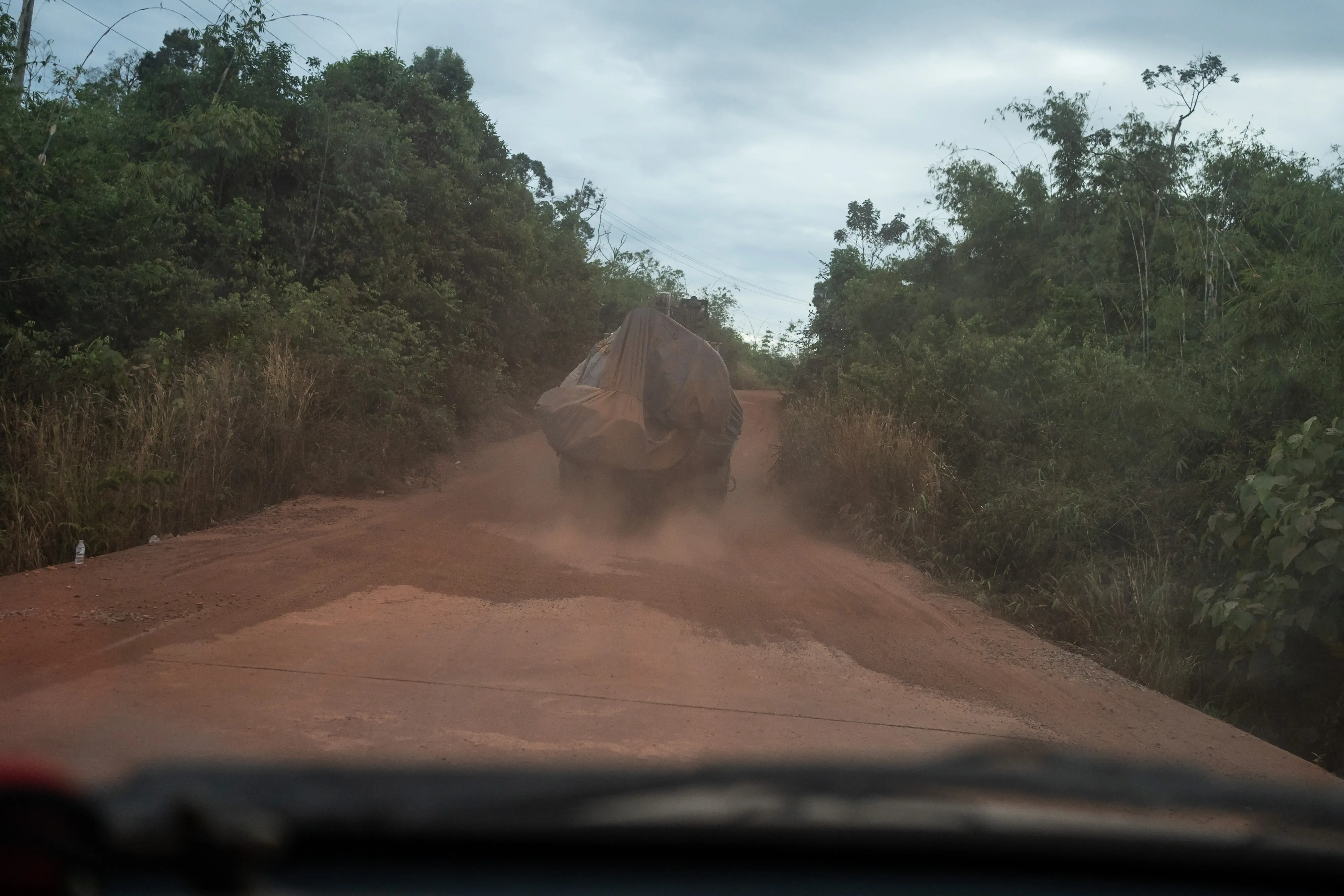 Yous Pros: Inmate trainer or timber trader?
The source, route and destination of the timber flow controlled by Pros remain largely unmonitored, underregulated and open to abuse, according to those familiar with the situation. But Pros insisted, in every interview over the past year, that his business is totally legal.
When interviewed in April 2022, Pros would only give his first name, which is also the Khmer word for "male," but residents of Koh Kong who had purchased timber from him were able to produce invoices from Yous Pros Timber Depot — a company not registered with the Cambodian Ministry of Commerce.
Pros is a relatively small player in Cambodia's timber trade, seemingly operating at a local level, but he's a known entity to Wildlife Alliance's Lefter, who said Pros and the prison had official permission to collect timber.
Lefter referred to two Khmer-language documents related to the prison: one from the Ministry of Environment dated July 14, 2020, permitting the transport of timber, and a second from the Ministry of Interior dated Sept. 16, 2014, establishing a furniture-making skills development program at Koh Kong provincial prison.
Lefter declined to share these documents with Mongabay, and neither Neth Pheaktra nor Nouth Savna, the respective spokespeople for the Ministry of Environment and the Ministry of Interior's prisons department, would confirm the existence of these documents or their contents, making it hard to verify the legality of Pros's operation.
But Lefter said Pros was only licensed to take trees already set to be felled and that authorities had approached the Wildlife Alliance to allow Pros to do so.
"You have to understand [that] we work with the Provincial Department of Environment and the Ministry of Environment to implement law enforcement on the ground and we prefer that to be a constructive institution," Lefter said.
The arrangement, he said, requires Ministry of Environment approval and keeps everyone happy, as Wildlife Alliance feels better able to control the timber flow in Koh Kong. However, he noted there are limits to the level of access the conservationists enjoy.
"You have to understand that we're an NGO, we don't really go inside the prison to see what they're doing," Lefter said.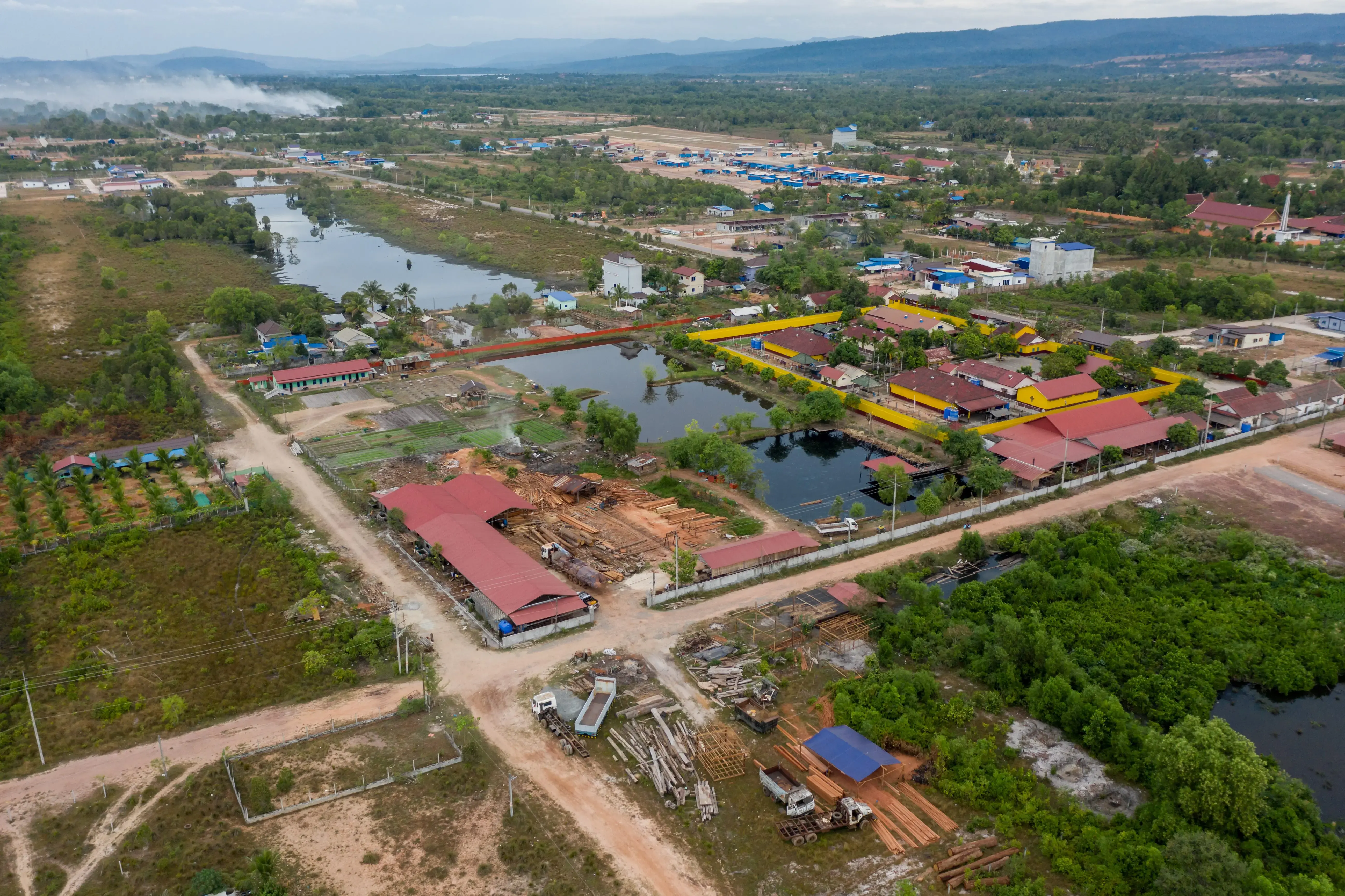 Between threatening Mongabay's reporting team and taking photos of them "to send to the Ministry of Environment, Wildlife Alliance, the National Police, the Forestry Administration and the General Department of Prisons," Pros insisted that his business was legal and that he was employed by the National Police Commissariat, but denied being a police officer.
The operation has run for 10 years, according to Pros. Reports dating back to 2017 detailed a police raid in Prek Svay village that uncovered 24 large logs that police said were harvested illegally. The timber was found unprocessed and submerged in a pond in the same village as the prison. The reports state that the wood, and the pond, belonged to a man named Pros.
This isn't the only run-in with the law Pros appears to have had. In March 2019, Koh Kong provincial police pulled over two trucks carrying sawn planks of "unusual" timber and found they were both carrying more than their permits allowed. Despite protests from Forestry Administration officials, the two vehicles were seized and a crane truck was brought in to remove the excess timber, which was then stored at the police station.
One photo shows the phone number listed on the side of the crane truck. Its owner, who requested not to be named, said they had repeatedly pulled logs from ponds and from trucks on behalf of the police in Prek Svay village, near the prison, noting that the owner of the logs was a known timber trader in the area. Pros, residents of Prek Svay told reporters, is the only timber dealer in town and supplies a wide range of products to an array of local customers.
Mere months later, in May 2019, Koh Kong provincial police requested to inspect a suspicious-looking truck, only for the driver to speed off — until the truck's wheels broke. The driver then fled on foot, escaping police, who found the abandoned truck laden with a mix of freshly cut round and square logs. This truck, police said, broke down on its way to Stung Veng commune. The same crane truck driver, whose vehicle was hired again by police, suggested this truck was likely heading to the ponds where other illegal timber had been discovered.
Stung Veng, a sparsely populated and remote part of the already isolated Koh Kong province, sits just outside the provincial town. Home to the prison and Pros's network, the area has reportedly seen numerous incidents in 2018 and 2019 that suggest it has a long-running connection to a dubious timber trade. During one such incident in 2019, trucks traveling toward the area were stopped by police on National Road 48. The driver reportedly didn't know the owner of the timber, but told police the timber had come from as far as Stung Treng province in Cambodia's northeast — where deputy prison director Meuk Saphannareth's logging network was found to operate — and was bound for a village some 5 km (3 mi) from the prison.
"I have no license to collect timber from Oknha Chey, I have no involvement," Pros said. "This processing is through the Ministry of Interior, they granted us permission."
However, when asked about the past cases where police reportedly intervened in his operation, Pros suggested "There was some confusion, from a few years ago."
Pros went on to detail how he stored cham bok trees (Terminalia catappa) in a pond to avoid the timber rotting on land — a method often favored by those seeking to keep ill-gotten luxury timber species out of sight until it can be sold.
"We store it in the pond to keep it longer, then we can pull it out and process it as we need it," he told Mongabay in a March 2023 phone interview. "The authorities returned it to us after they confiscated it. They were confused because they thought it was a forest crime."
At the end of the interview, unprompted, Pros reiterated, "I'm not involved with Oknha Chey, I don't know them, that's their business. We only take from Koh Kong."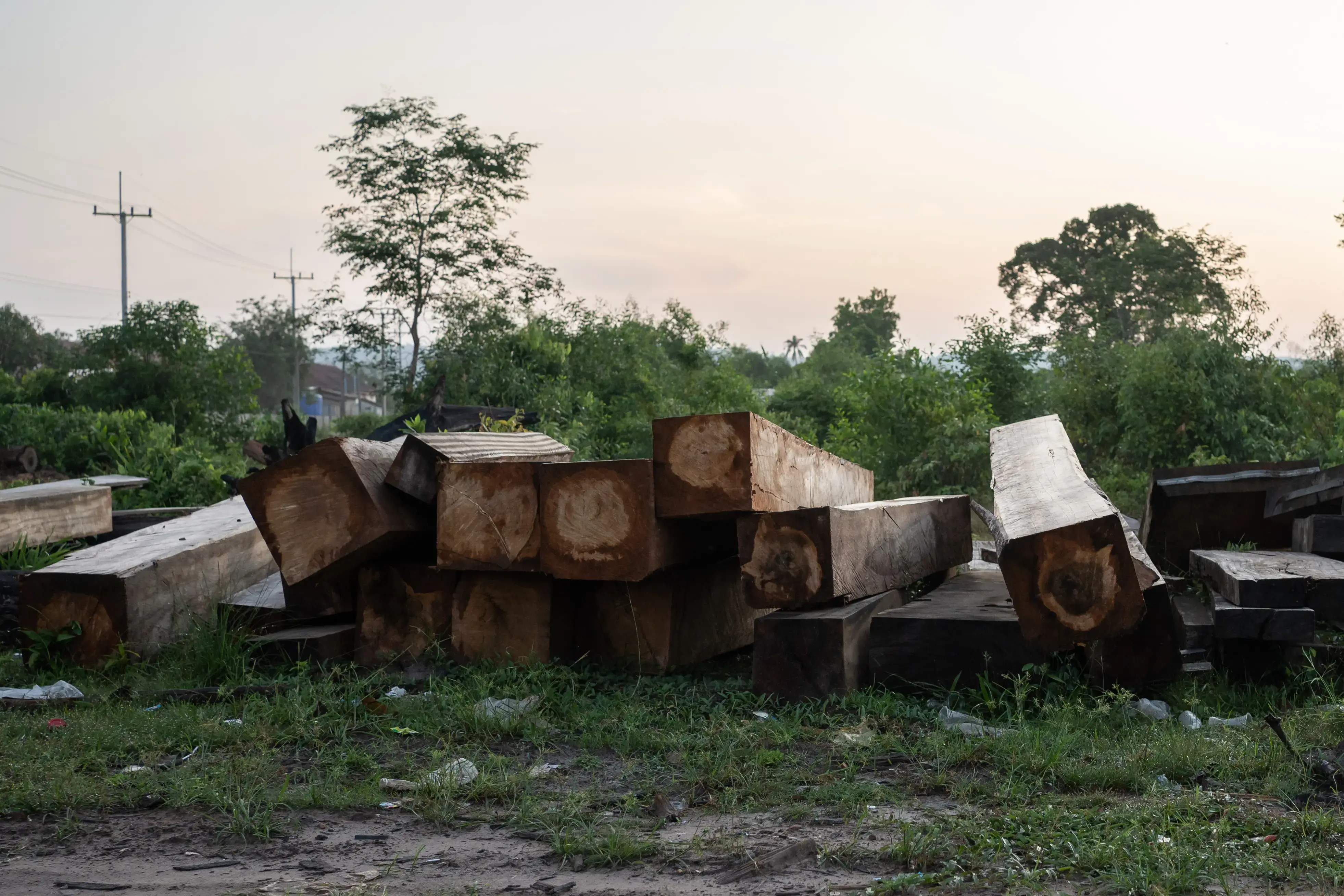 'Nobody goes to jail in Koh Kong for logging'
Koh Kong province sits at the heart of the Cardamom Mountains, which span more than 4.4 million hectares (11 million acres) across southern Thailand and Cambodia's western provinces. Its forests have long been defended, in part, by Koh Kong's isolation, treacherous terrain and conservation efforts.
The mountainous coastal province is battered by more than twice as much rainfall as the national average during the peak of Cambodia's wet season. Road and infrastructure development in Koh Kong lags behind much of the country due to some 90% of the province's landmass being designated as protected, leaving Koh Kong as the second least densely populated of Cambodia's 25 provinces, with just 12 people per square kilometer, or about 31 people per square mile.
As such, Koh Kong has remained significantly less affected by the logging frenzy that gripped Cambodia in the 2010s. Between 2001 and 2021, Cambodia saw a 30% decrease in its old-growth forest cover, losing roughly 2.6 million hectares (6.4 million acres) — an area larger than Rwanda — according to Global Forest Watch data. Koh Kong province, by contrast, lost 10,100 hectares (25,000 acres) of its old-growth forests, or a 7.7% decrease from 2001, over the same period.
The July rain ground progress on the Stung Tatai Leu hydropower dam to a halt, and also put an effective but temporary end to the illegal timber trade across the Cardamoms. Residents of Prek Svay village, where the prison is located and where Pros operates, were acutely aware of the timber trade's role in the village.
"I'm not sure how many trucks transporting timber go to the prison each week but they travel at night and usually, they drop it off just outside the prison gates, in the marshlands," said Serey*, a restaurant owner in Prek Svay village.
Having lived her whole life in the same village in Koh Kong, Serey, like many residents, knew someone in the timber trade.
"My friend works for the prison sometimes, but other times he works for the Forestry Administration — he has a lot of informal jobs, but a lot involve going into the forest, cutting trees and bringing it into the prison," she said.
When asked whether her friend had ever been caught by the authorities, Serey laughed.
"Nobody goes to jail in Koh Kong for logging," she said. "My friend has good connections at the prison and at the Forestry Administration, it's systematic corruption."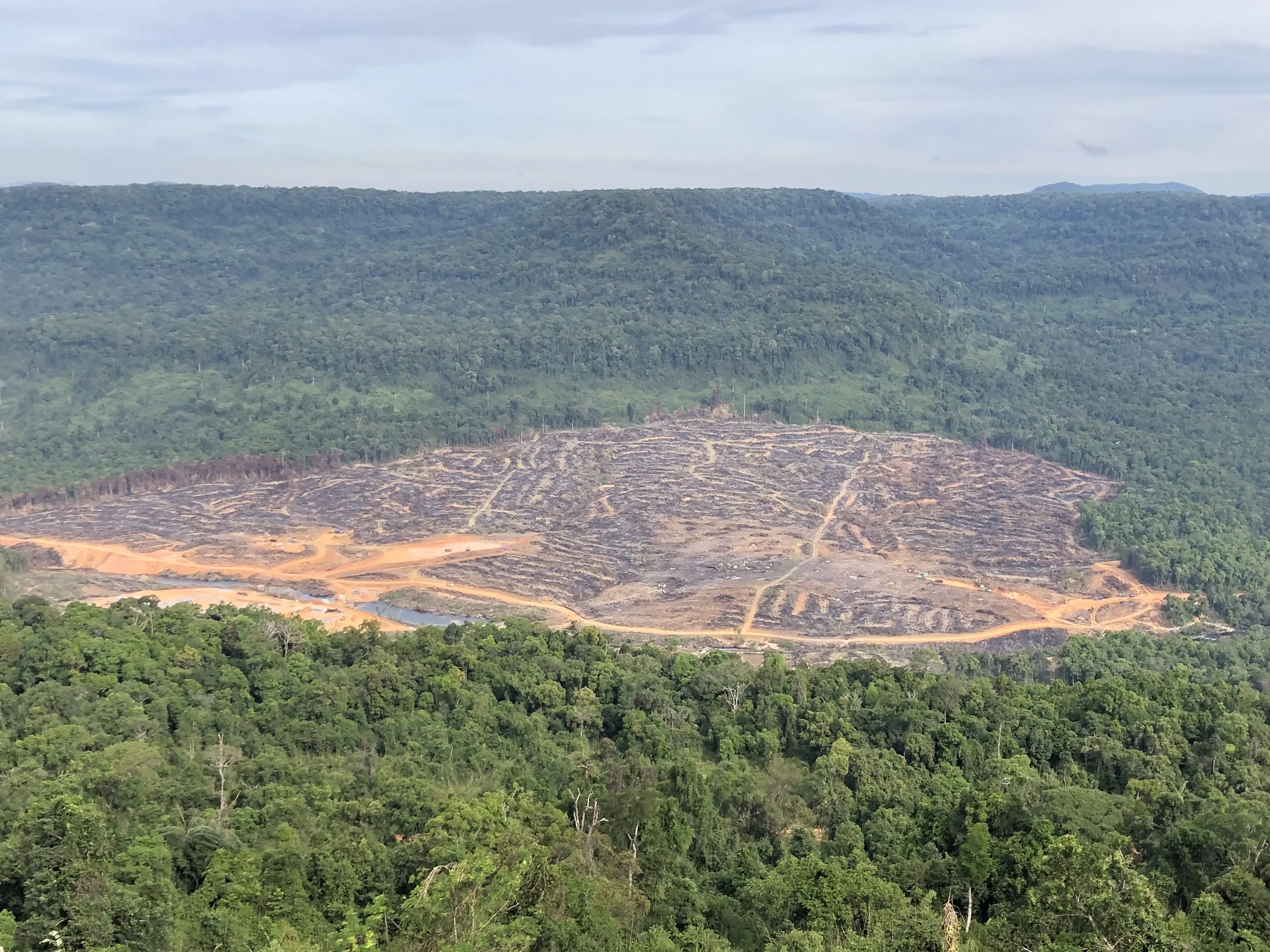 Serey was able to introduce her friend, Hong*, to Mongabay's reporting team. While Koh Kong province's overall forest cover may not have been seriously affected by loggers, kra nhoung — Siamese rosewood (Dalbergia cochinchinensis) — has been sought out to feed Chinese markets to the point that the species is considered virtually extinct in Koh Kong and much of Cambodia.
"I used to cut trees, rosewood mostly, but the rosewood was many years ago now," Hong said. "I carried blocks weighing 60-70 kilograms [132-154 pounds]; I had to stop after I grew weak. Now I only log smaller trees."
Hong's hunts for kra nhoung, thnong (Pterocarpus macrocarpus) and chhlik (Terminalia alata) had been both exhaustive and exhausting.
"The luxury wood is becoming harder to find now," Hong said. "It's very different from how it used to be and lot of people who worked in logging have quit — most ended up fishing on the ocean. But [although] Koh Kong Krao still has some, it's rare now."
And so the job that years previously earned Hong $1,500 per trip has steadily ebbed away as the most valuable trees have been stripped from the Cardamoms. His earnings have been pared back with the trees: on his last trip, in January 2022, he received just $250, with rates for loggers dwindling even lower since.
"I want to speak the truth, I won't hide anything. I learned the truth that the forests of Cambodia are being destroyed, there's almost nothing left. Now I work for the prison chief at Prek Svay village; they sent me to cut trees, mostly from [Koh Kong and Pursat provinces] — this was just six months ago," Hong told reporters in July 2022.
Hong said he was part of an ever-changing five-man team, using a truck provided by the prison and chainsaws confiscated by Ministry of Environment rangers who work at Wildlife Alliance's Veal Pi ranger station — although only when the barang (foreigner) ranger was away on patrols.
"We were told to cut specific trees, many types of luxury timber; the prison won't take low-grade timber," he said. "When we transport timber out from there, we have to pay around 100,000 to 200,000 riel [$25 to $50] to the Wildlife Alliance rangers — it's the plainclothes officers, not the barangs."
All bribes needed to be covered upfront by the loggers, he explained, adding that payment came when the timber arrived at the prison. Luxury timber was hidden in ponds outside the prison, while hardwoods of lower value were left in the prison yard.
"I've never had any problems with the law or with Wildlife Alliance because we have systems. [Ministry of Environment] rangers use walkie-talkies to warn us about other authorities or bad weather," Hong explained. "But I can't go into the mountains now because of the rain."
Lefter rejected the idea that Wildlife Alliance rangers would provide protection to loggers, saying the NGO only monitors to ensure that forest clearance remains within the boundaries of development projects. With regard to the testimony of loggers who claimed to have worked for Pros at the Koh Kong prison, Lefter was frank.
"Pros has interest to stay in his truck, if not, he'll be so f---ed," Lefter said. "He knows us very well. He knows what we are capable of."
But Wildlife Alliance is mandated to protect some 1.3 million hectares (3.2 million acres) of protected forest, and the government has insisted rangers from provincial departments of environment, along with military police officers, assist with this. While Wildlife Alliance maintains there's no corruption among its staff, instances of Ministry of Environment rangers and the military police taking bribes and even working directly with loggers are well-documented — even in Thma Bang district, where Wildlife Alliance operates.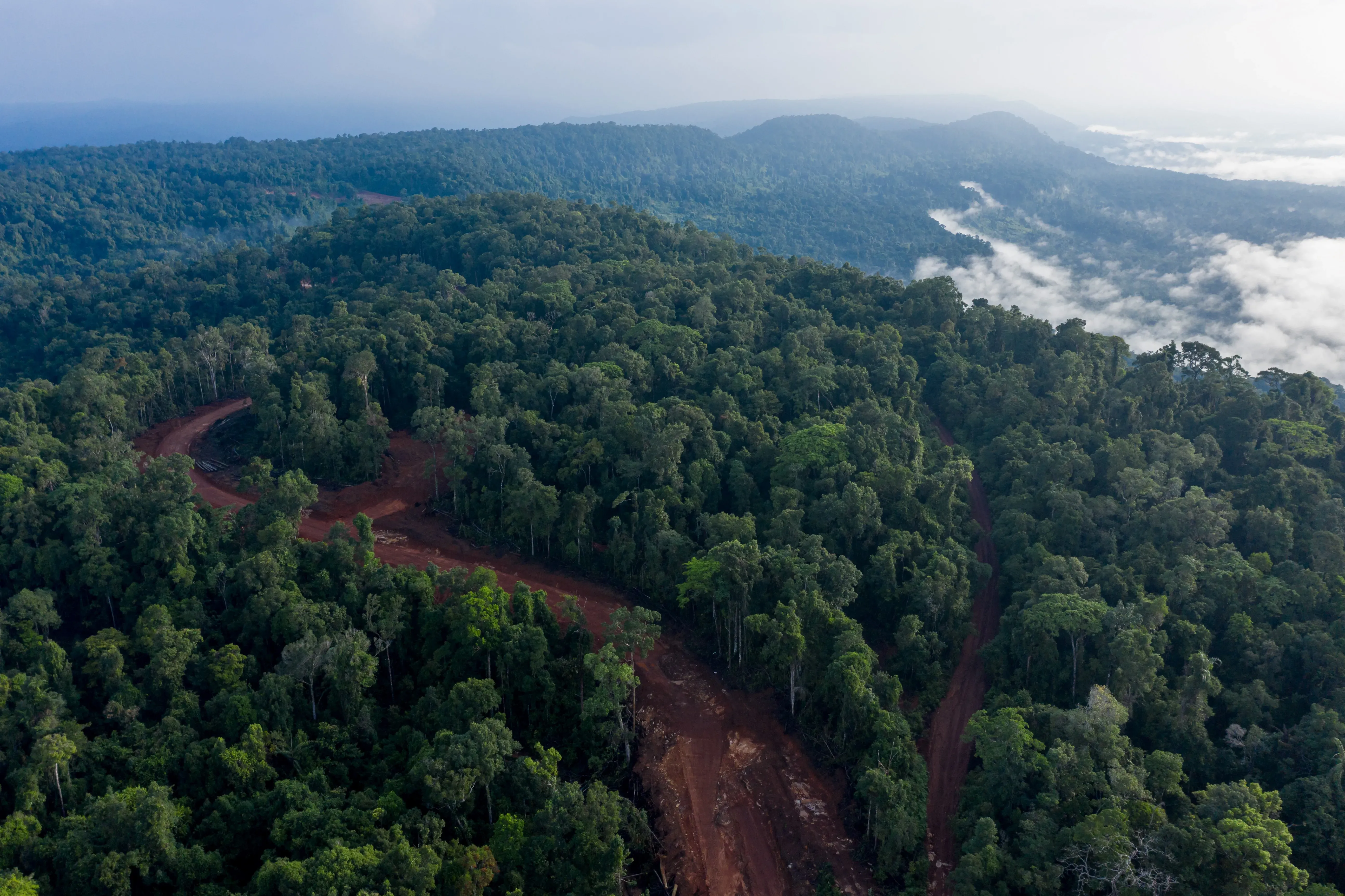 Private enterprise in a public prison
Further adding to the weight of Hong's claims are the contractors that both Pros and Koh Kong prison chief Kry Buntha confirmed work in the prison timber yard.
These men didn't sport the blue jumpsuits foisted upon Cambodian prisoners, but were, according to Buntha, hired to "go out to the forest to collect and transport trees," with their wages paid by the sale of timber and furniture made by inmates.
"We don't take inmates to transport from the forest, but the cost of the dragging [trees] and collection is spent on renting [equipment] and transportation — it's not easy to transport," Buntha said in a July 2022 phone interview.
He denied the contractors were involved in illegal logging or the felling of luxury timber species, before demanding reporters submit an official interview request through the Ministry of Interior's prisons department and hanging up.
Following his boss's lead, when Pros was contacted in July 2022, he said the prison could only collect logs smaller than 40 centimeters (16 inches) in diameter, and then hung up when told of photographic evidence that showed significantly larger logs being transported to the prison.
When asked whether Pros's operation constituted exploitative prison labor, Lefter of Wildlife Alliance said his understanding was that inmates making furniture were paid an unknown amount of money as credit, to be handed to them upon their release from Koh Kong prison.
Pros initially said inmates were paid between 20,000 and 30,000 riel (roughly $5-$7.50) for each wooden item made, noting that each piece could take days or weeks to craft. This, he added, is why the skills development program was limited to inmates who received a two-year sentence or longer as it helped them pay for their food, medical treatment, toiletries and other services as is typical in Cambodian prisons.
Local media reported that the provincial prison in Battambang province, in Cambodia's northwest, also ran a furniture-making business back in 2014 that similarly relied on exploiting prison labor to produce an array of items out of luxury wood. It's unclear from the report what action, if any, authorities took to assess whether prisoners were being exploited, but at Koh Kong prison, Pros said the International Committee of the Red Cross supported the program he runs.
A source working at the Cambodian ICRC office in 2022 could only confirm that the ICRC was no longer involved in the project, but not whether the ICRC had been affiliated with the program at an earlier date.
When contacted again in March 2023, Pros reaffirmed that he worked in conjunction with the ICRC, but on the matter of remuneration for inmates would only say "I cannot tell you how much I pay inmates, that's an internal policy."
Pros said that only between 20 and 30 of Koh Kong prison's estimated 550 inmates could participate in the timber yard's skills development program, a claim backed up by testimony from two former inmates who spoke to Mongabay and, collectively, spent more than 23 months behind bars in Koh Kong.
"I saw between 30 and 50 prisoners when they were queued up to work at the wood workshop," said Chandy*, a former Koh Kong resident who recently left the province following his release from prison. "They kept those inmates in a different set of cells, so we didn't see them often, but they made wooden sculptures for the prison to sell. Some inmates received some money, but most don't get anything — I'm not sure why it's different for some."
Details provided by Chandy matched reporters' own observations, including that the timber was mostly processed around dawn and that outside contractors were brought in to work in the timber yard. Chandy was also able to produce a hand-drawn map of the Koh Kong prison that was verified by those familiar with the prison's layout.
"Each time I was imprisoned there, the wood workshop was there and each time they've had inmates working with rosewood in the prison. I have no idea where they get the wood, but I only heard things about the wood workshop from fellow inmates, I never worked there," Chandy said. "Whether the prison is involved in illegal logging or not, I don't know, but they are the law, they can do as they wish."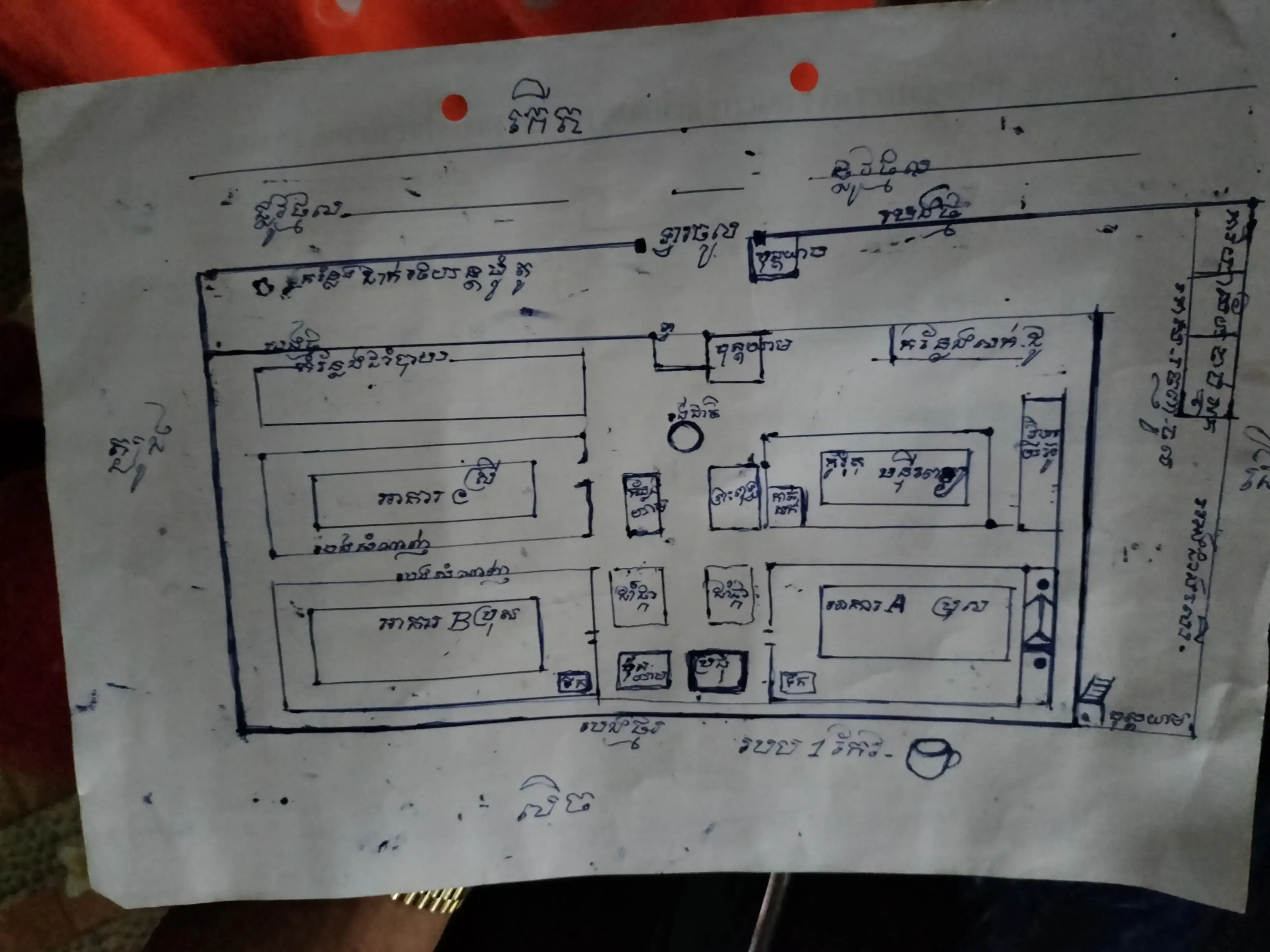 Panha* didn't work in the timber yard either, but provided documents verifying his incarceration and detailed his conversations with other inmates.
Timber trucks arrived early at night, inmates and "outsiders" processed the timber through the night, ready to sell the processed timber the following day, he said, suggesting, as others in Prek Svay village had, that the prison was also selling timber wholesale, rather than solely furniture sculpted by inmates.
"They collect timber from the roads and illegal timber," Panha said. "Honestly, they are not legal, but they sell the timber within [Koh Kong] town and in the districts of Andeung Teuk and Sre Ambel, I heard for $700 per cubic meter," or about $20/ft3.
Panha said he didn't know whether inmates were paid, but noted that the prison's logging operation seemed to be connected to local authorities and that they could make good money in the dry season.
Bolima*, a resident of Stung Veng commune whose father lost a land dispute with a local official and was subsequently incarcerated at Koh Kong prison, said she's been noticing trucks carrying logs that bulged out under blue tarpaulin pass through her village since at least 2017.
She said she had also seen the items produced by the inmates sold at Dong Tung Market in Koh Kong town, and that Pros was known locally for facilitating the sales both at the market or at the houses of repeat customers. Forestry Administration officials, she added, had been dropping timber off at the prison — something she said she heard from the residents of Stung Veng commune who had worked for the prison as loggers.
"Everyone involved is making money: the prison, loggers, furniture shops, I don't think the timber used in the prison can be legal," she added. "They make high-value products from the wood, so I think it's illegal logging."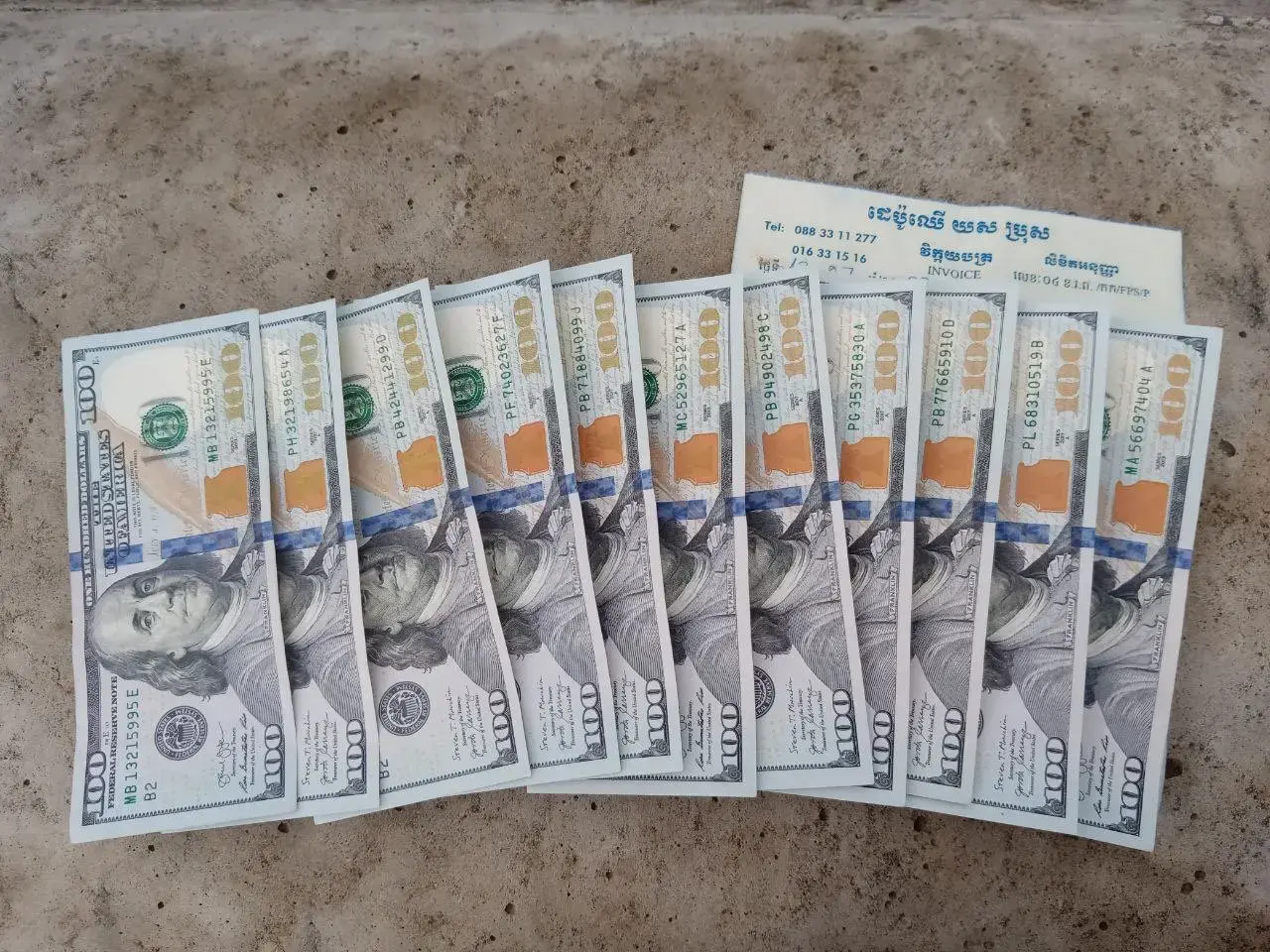 Damming the river, damning the forest
Hydropower dams have, historically, given cover to illegal logging operations across Cambodia, and the Cardamoms are no exception.
In Pursat province, the Stung Atay hydropower dam entitled the developers to clear 4,179 hectares (10,327 acres) for the reservoir. Instead, experts estimated some 200,000 hectares (494,000 acres) of forest were lost to illegal loggers hunting down rosewood for Try Pheap, a powerful tycoon and previous adviser to Prime Minister Hun Sen.
It was while investigating illegal logging by Timbergreen, a company linked to Hun Sen's family, during the construction of the Chinese-developed 338 MW Lower Russei Chrum dam in Koh Kong that prominent forest activist Chut Wutty was murdered in 2012.
Protesting the Stung Chea Areng hydropower dam in Koh Kong province's Areng Valley saw the environmental activist group Mother Nature Cambodia's founder Alejandro Gonzalez-Davidson arrested and deported in 2015; two years later, the government canceled the dam anyway.
Similar trends of illegal logging, timber laundering and the targeting of dissenters arose in conjunction with the construction of the Lower Sesan 2 hydropower dam in Cambodia's northeastern Stung Treng province.
Hydropower dams in Cambodia have been labeled "engines of extraction" for the trail of forest loss, evictions and the commodification of natural resources that they leave in their wake — even dams that never make it to completion. Despite this, more lurk over the horizon.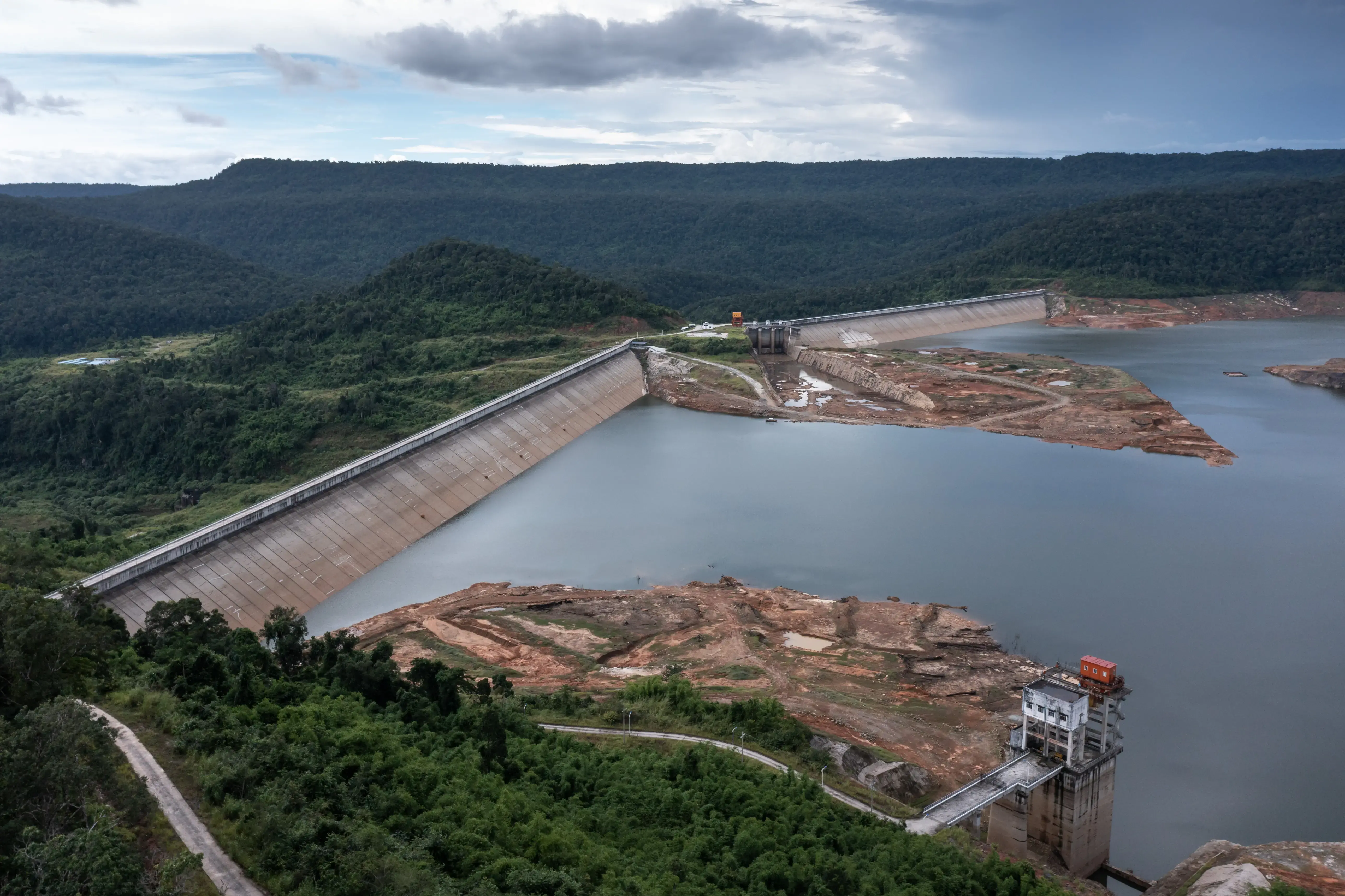 Across Koh Kong and Pursat, two key provinces in the Cambodian section of the Cardamom Mountains, five dams are already operational, with another under construction in Pursat. Between the two provinces, 10 sites have been identified as suitable locales for advancing hydropower ambitions and another three sites are under study.
Neth Pheaktra, spokesperson for the Ministry of Environment, did not respond to detailed questions sent by Mongabay, but instead issued a general statement noting that all hydropower projects conducted environmental impact assessments, which he would not disclose the findings of.
"Those who criticize the construction of hydropower dam[s], it means they want Cambodian people have to go back to burning a kerosene lamp in 21[st] century," said Pheaktra, without addressing the questions related to illegal logging linked to dams. "With hydropower, we can develop our country by serving industries and services."
Wildlife Alliance deputy director Neth Vibol said "Yes, we are worried [about more hydropower projects in the Cardamoms], we don't want that to happen here, but if it does, then we will have to try and work with the companies."
But in Thma Bang, Vibol's fears have already been realized by residents, who have seen the quiet of the misty and mountainous landscape transformed by an influx of construction workers.
Cambodia's pursuit of clean energy is a priority, according to Hun Sen, but omitted from the pro-government coverage of increased hydropower development is the very real impact that dams have upon the ecosystems they seek to transform and control.
The Stung Tatai Leu dam site has seen ancient forests picked clean and prisoners exploited. Few local residents interviewed by Mongabay said they see much benefit, particularly since the district was already electrified by the Stung Tatay dam scarcely 20 kilometers away.
"The dam is Chinese, the road to it is Chinese — without the dam, there wouldn't be a single Chinese person in our village," said Dara*, a Thma Bang district resident who, in April 2022, had taken a job driving truckloads of construction material to and from the dam site.
"They only want timber, mines and infrastructure — they don't like the forest, they just want the money," Dara said, sighing. "In Cambodia, if we put our country up for sale, the Chinese would buy it."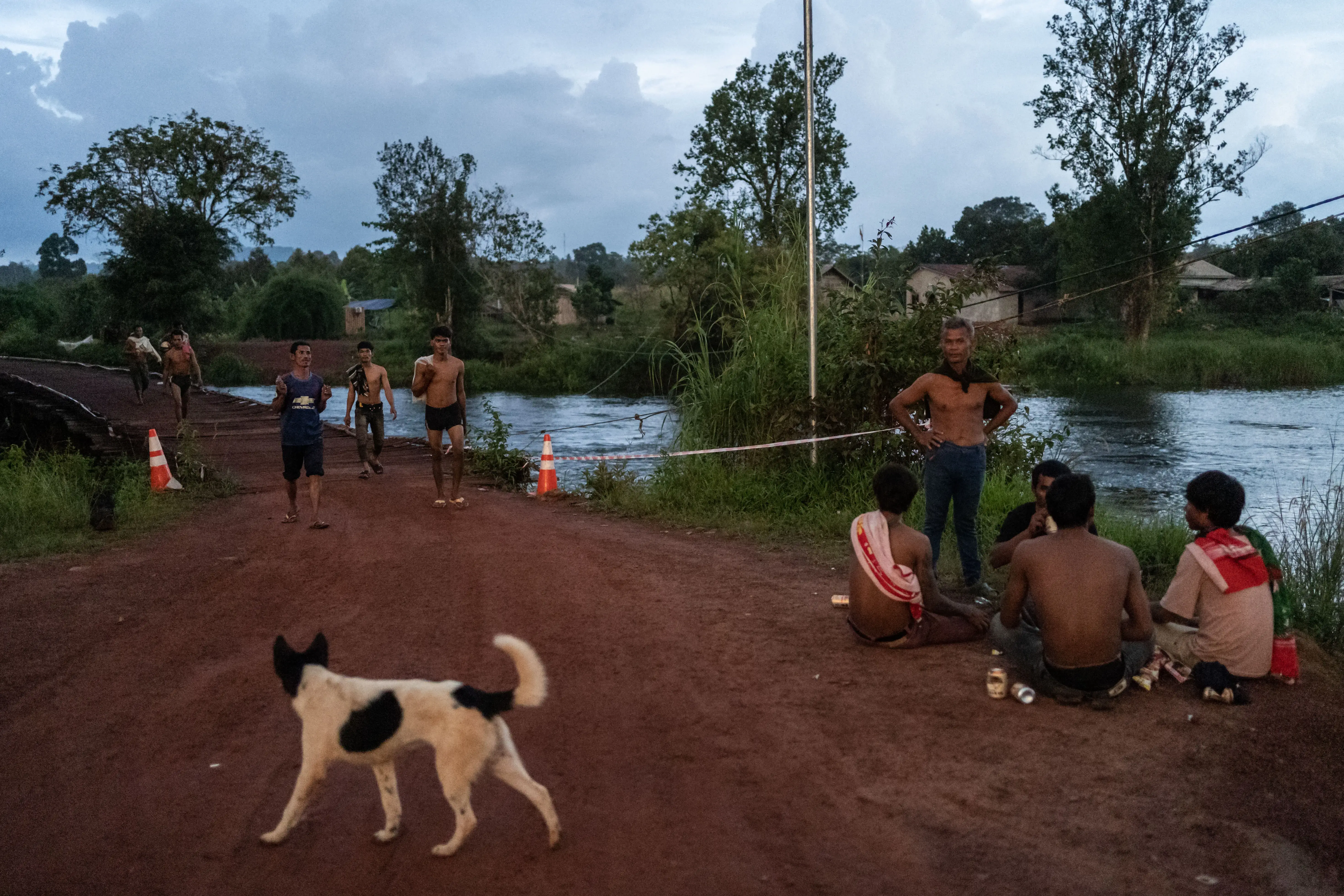 RELATED ISSUES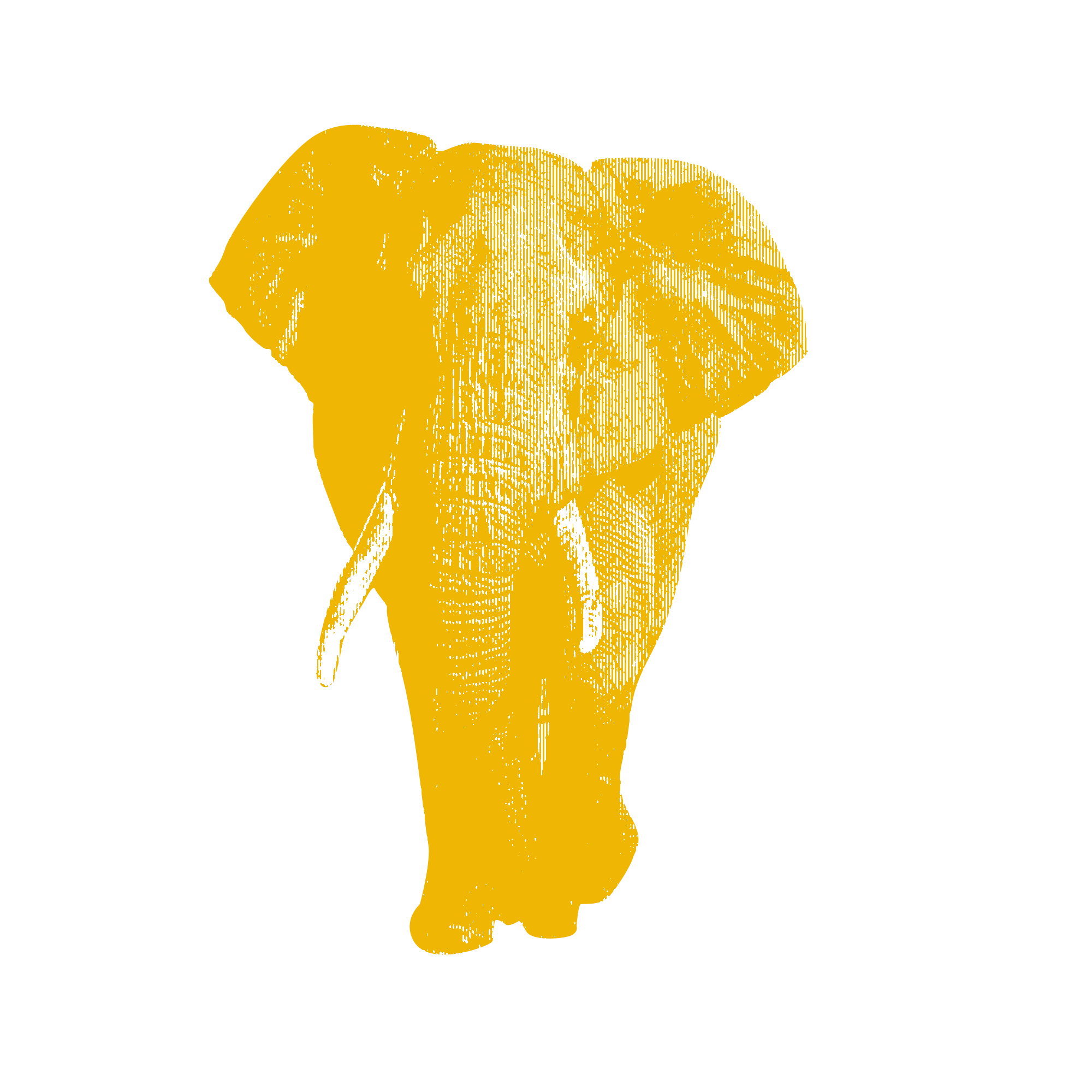 Issue
Environment and Climate Change
Environment and Climate Change

Governance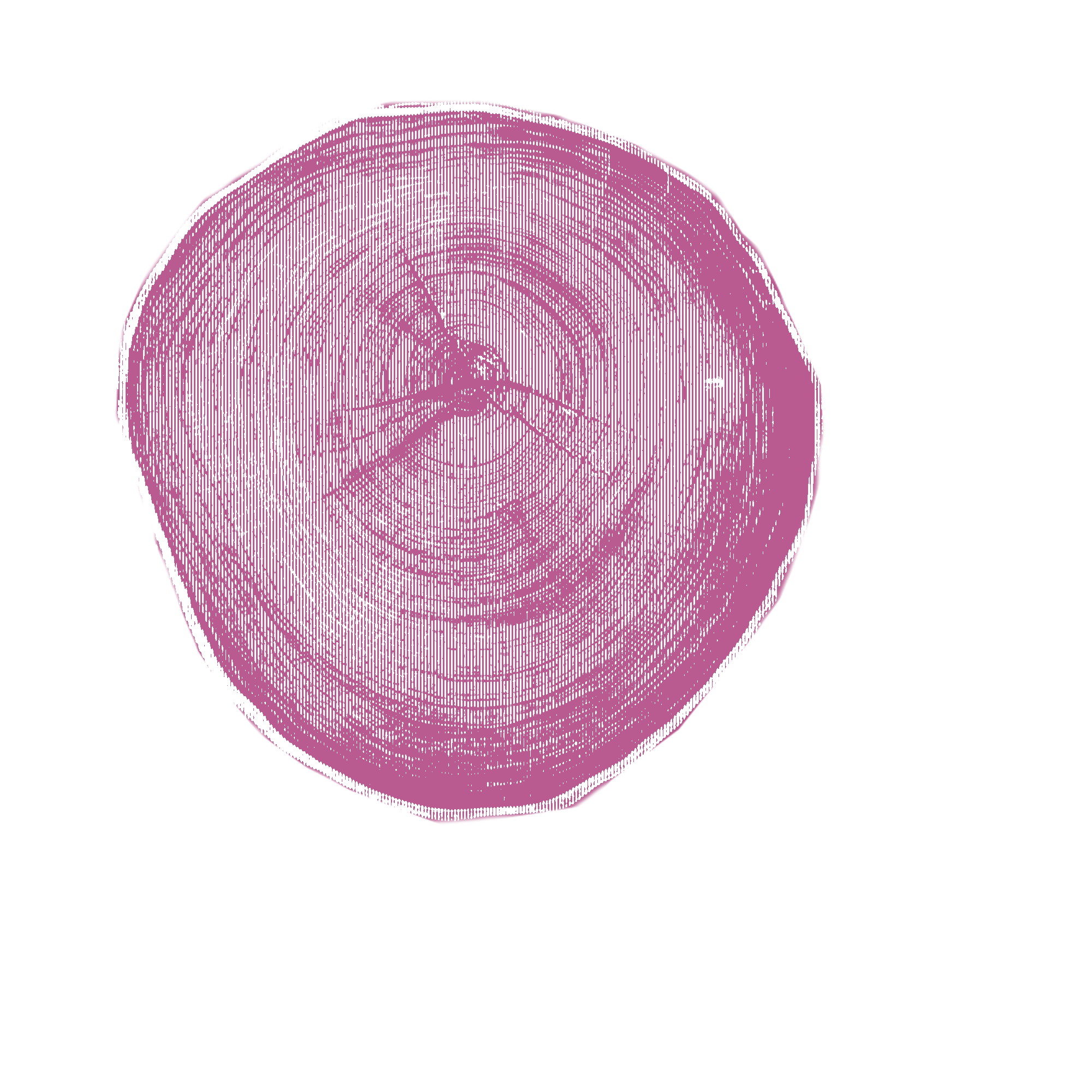 Rainforests
RELATED INITIATIVES