A Bloomberg investigation traced much of the aluminum in the F-150 to a refinery in Brazil accused of sickening thousands of people
---
The new all-electric model of America's best-selling pickup truck, the Ford F-150, relies on aluminum to keep it light and give it speed. With no delay from a piston-firing combustion engine, it can bolt like a high-performance sports car from zero to 60 in 4 seconds. It emits no exhaust, makes no sound.
---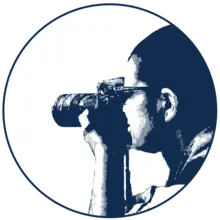 As a nonprofit journalism organization, we depend on your support to fund more than 170 reporting projects every year on critical global and local issues. Donate any amount today to become a Pulitzer Center Champion and receive exclusive benefits!
---
Yet its impact can be heard a world away — in the Amazon rainforest in Brazil. That's where the Ford F-150's troubled trail of aluminum begins.
Aluminum used to frame the truck's passenger compartment can be traced back from Ford Motor Co.'s historic Rouge assembly complex in Dearborn, Michigan, to a parts manufacturer in Pennsylvania, to a smelter in Canada and, ultimately, to Brazil. There, in the heart of the Amazon, rust-colored bauxite is being clawed from a mine that has long faced allegations of pollution and land appropriation. And, near where the Amazon River empties into the Atlantic, a refinery that processes the ore stands accused of sickening thousands of people.
A class-action lawsuit on behalf of 11,000 residents of neighborhoods surrounding that refinery, Hydro Alunorte, names owner Norsk Hydro ASA of Norway as responsible for polluting their rivers and streams. The suit cites toxic mud containing elevated levels of aluminum and other heavy metals, which are byproducts of refining bauxite into alumina, the white powder that becomes aluminum. Alunorte's actions, it alleges, have caused health problems such as cancer, hair loss, neurological dysfunction, birth defects and increased mortality.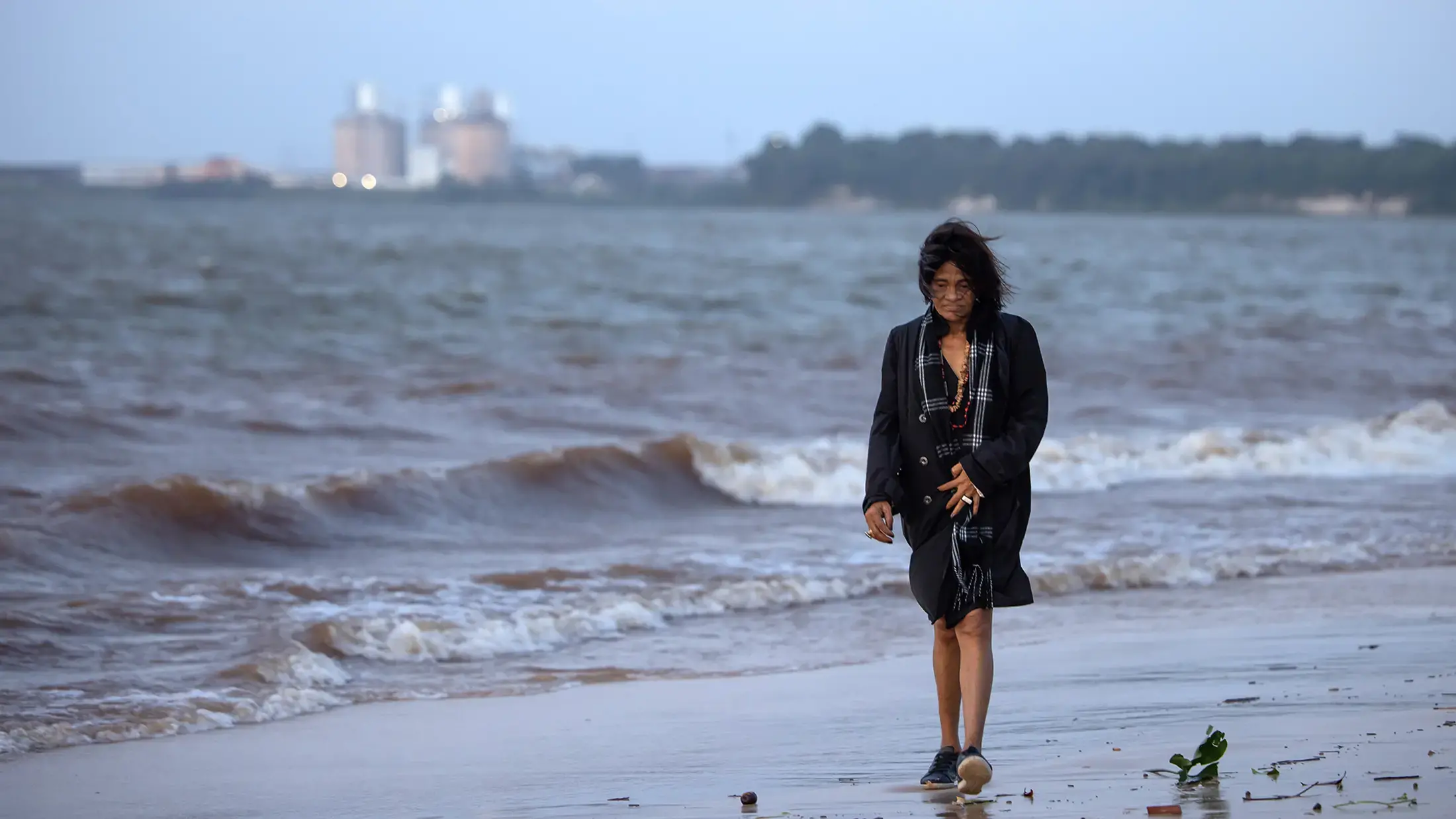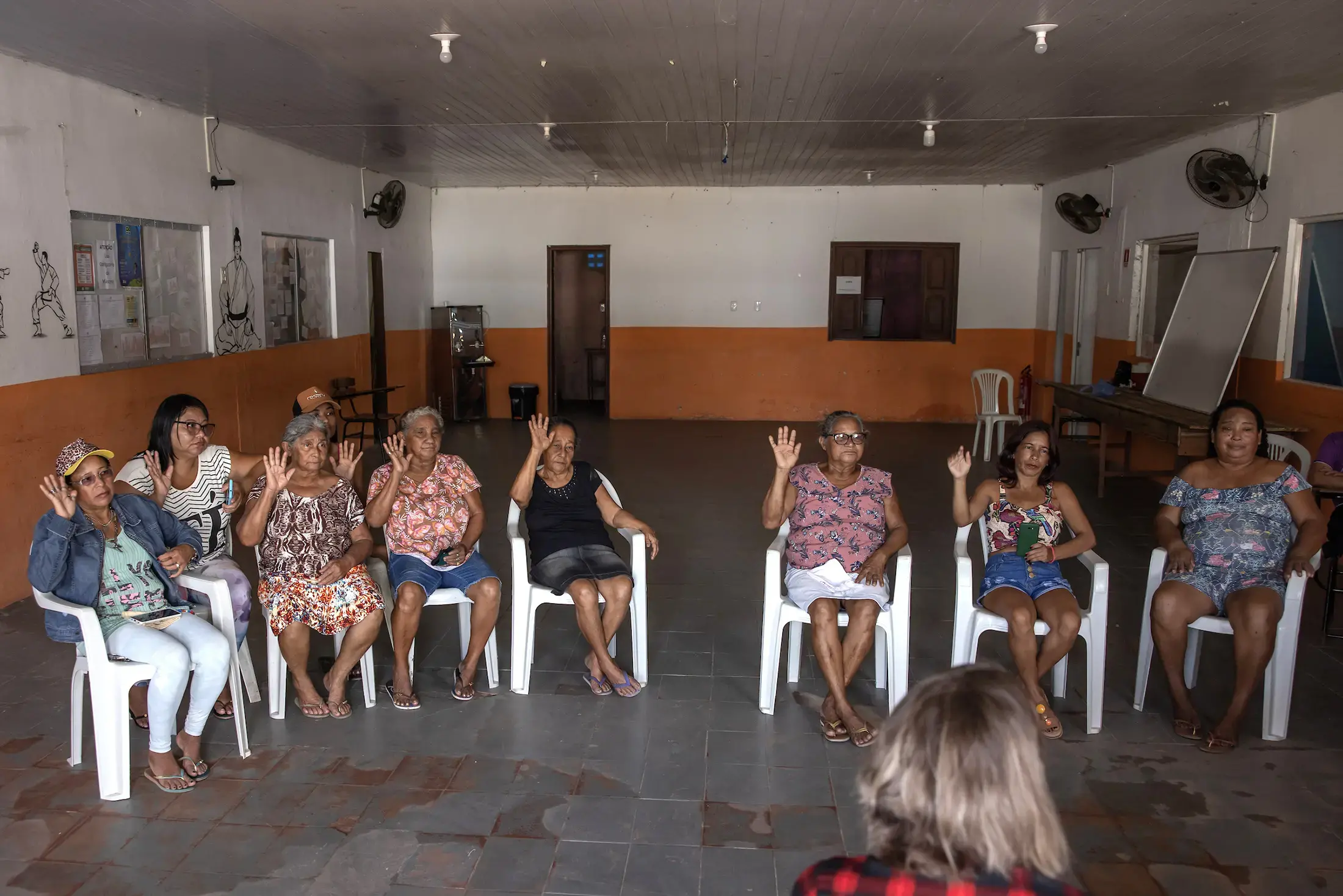 "Every single day we die a little bit," says Maria do Socorro, 57, whose community group Cainquiama is the lead plaintiff and who lives in an open-air house not far from the refinery. Her grandson's organs broke through his skin at birth, and eight people in her family have been stricken with cancer, she says, including herself and her husband, who she says died as a result. "We are victims of this company, Hydro. They come and make money and leave nothing for us."
Ford, which started manufacturing the F-150 Lightning EV last April, calls it "the truck of the future." Vehicles are the largest source of carbon emissions in the US, and the switch to electric is essential to the government's goal of reducing them. That means persuading middle America — not just Tesla-driving environmentally conscious buyers — to go electric, too. "It can change who we think drives a truck, who drives an EV, who drives a Ford," the carmaker has said.
That transformation needs aluminum. Lots of it. Demand for aluminum parts is coming from all automakers, especially those switching to EVs. A typical North American car contains about 500 pounds of aluminum, almost twice the amount 20 years ago, and electric vehicles have about 150 pounds more, according to consultants Ducker Carlisle. Ford, which made the switch to aluminum from steel for the exterior of the combustion-engine F-150 in 2015, says it uses 682 pounds of the metal in the electric version, not counting what's in the battery and other pre-assembled components. Much of the aluminum that sheathes the truck, in addition to what Hydro provides, can also be traced to the Amazon, a Bloomberg News investigation found.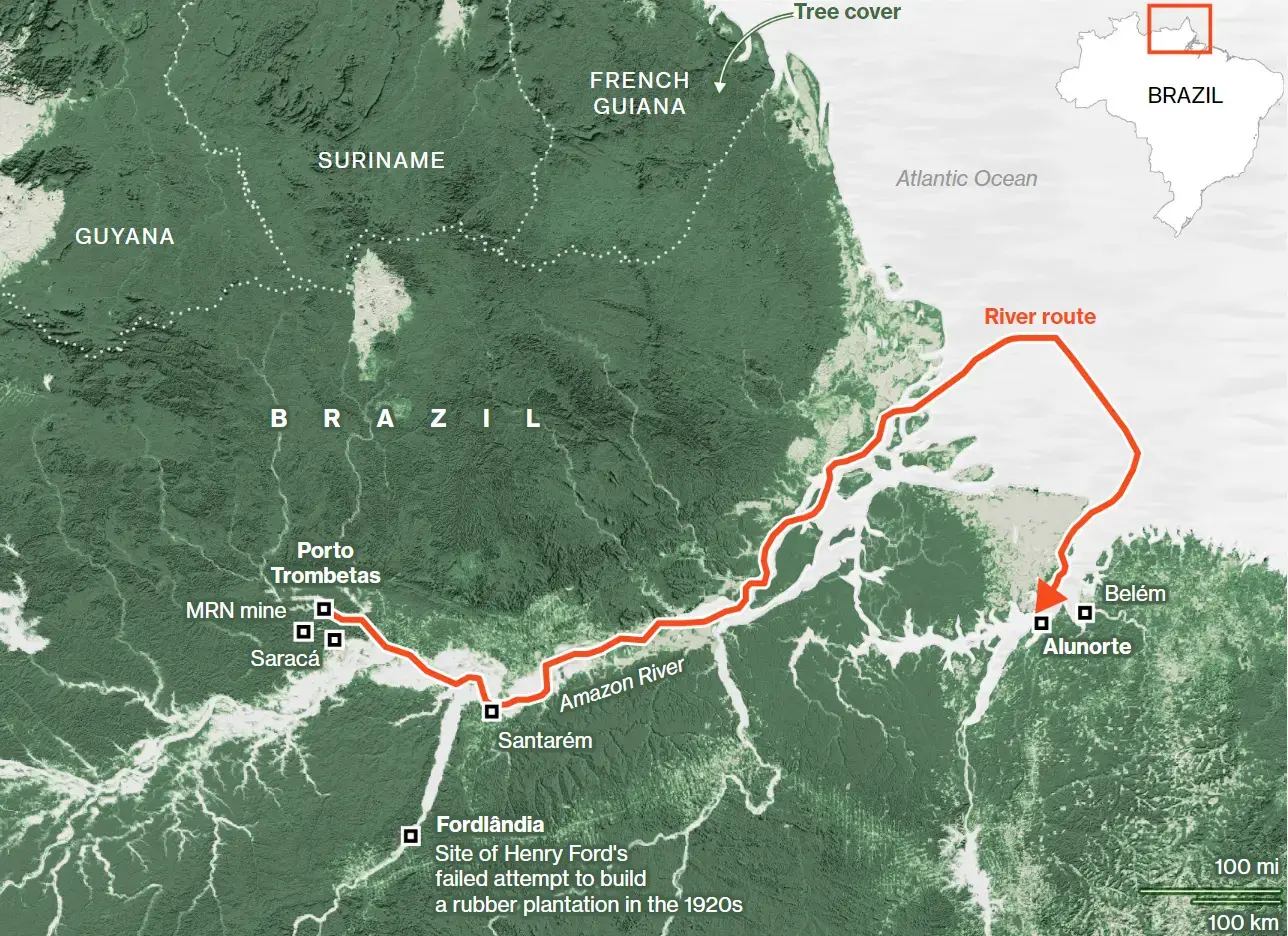 For consumers seeking to lower their carbon footprints, the environmental and social costs of electric vehicles may be greater than they realize. The human toll from the extraction of minerals used in batteries has been well-documented: cobalt and copper from the Democratic Republic of Congo; lithium from Chile; nickel from Indonesia. But the damage along the aluminum supply chain has been largely unexamined. It was only after Hydro and other companies announced last year that they were supplying aluminum parts for the F-150 EV that the trail back to Brazil became traceable.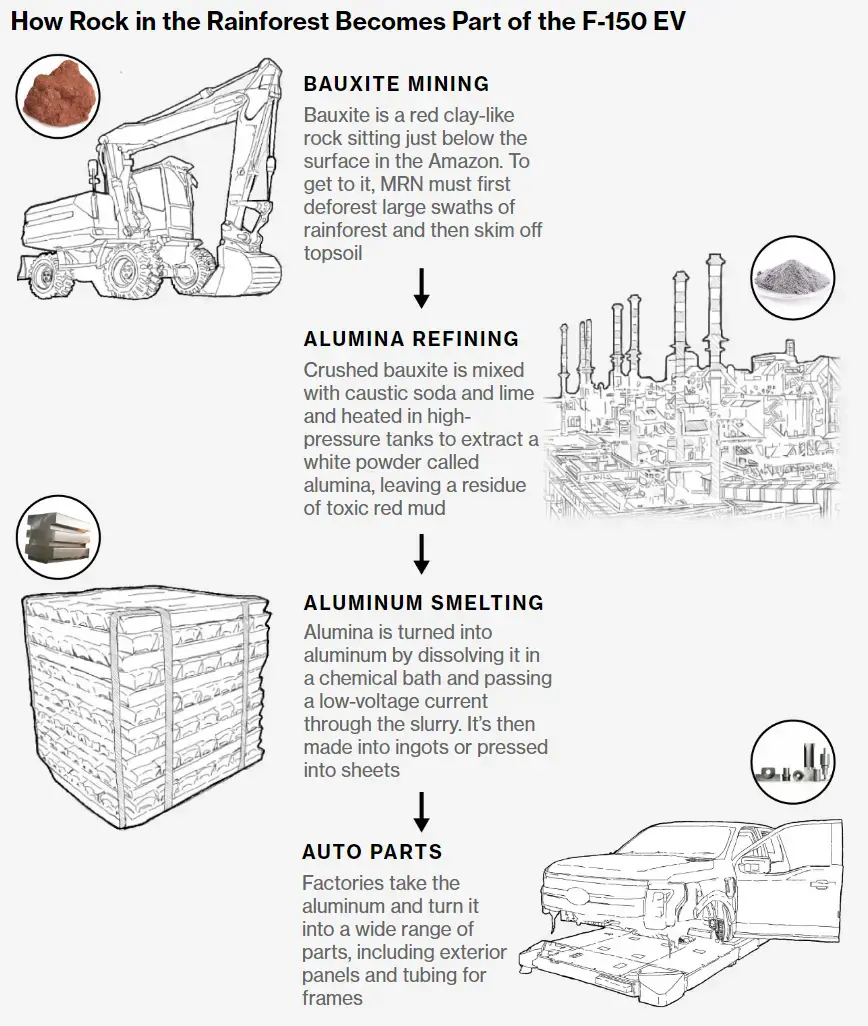 Researchers studying the communities around the Alunorte refinery in Barcarena, a vast industrial landscape of slurry tanks and tailings ponds on the outskirts of Belém, have found that rivers and streams are polluted with toxic metals. Some were at levels 57 times greater than what health experts consider safe. Residents showed Bloomberg the results of medical tests with even higher levels — in the case of one woman, 175 times the limit for aluminum in her hair and 81 times higher in her blood.
Oslo-based Hydro, whose biggest shareholder is the Norwegian government, was fined 20 million reais ($6.1 million at the time) by Brazilian authorities and ordered to temporarily curtail production at the plant after a discharge of untreated water during a flood in 2018. It later agreed to pay an additional 160 million reais. The company denies any wrongdoing or culpability for the incident and says Alunorte meets all standards for social responsibility, health, safety and the environment.
Residents of Barcarena just as adamantly dispute that and accuse the government of not doing enough to protect them. "The alumina made here is produced at the cost of a lot of misery," says Ismael Moraes, the Brazilian lawyer who partnered with London-based law firm Pogust Goodhead to file the class-action suit against Hydro in the Netherlands after failing to gain traction on five pollution-related cases in Brazil. The lawsuit seeks to hold Hydro liable for 10 incidents resulting in pollution and damage to the health of the community, more than half of them predating its acquisition of the refinery in 2011. Hydro, which has denied the allegations, has until March 8 to file a response.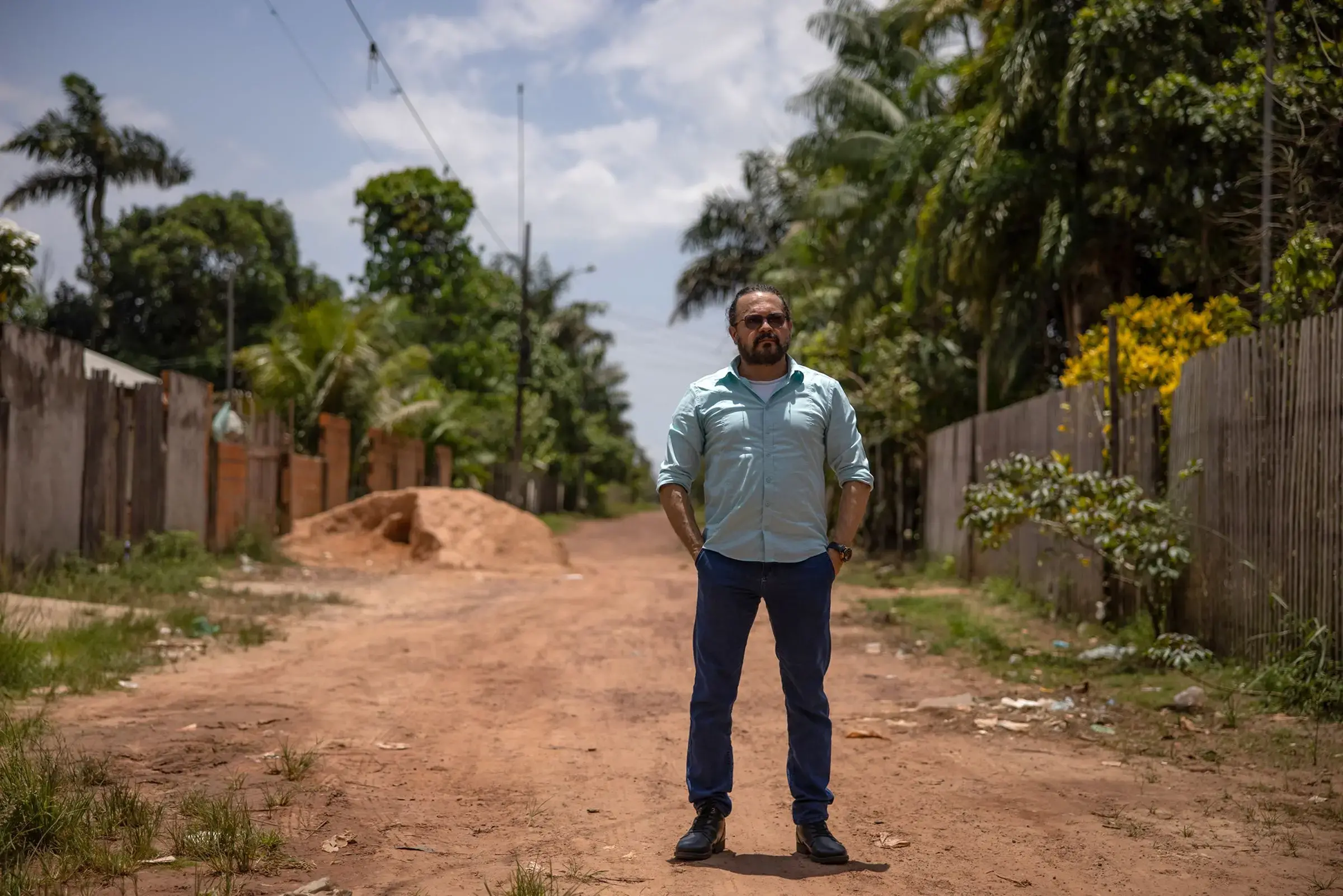 Any aluminum made from Alunorte's alumina, says Moraes, sitting in a plaintiff's banana-tree-shaded backyard that abuts the gated refinery, "carries the mark of oppression and the mark of this destruction."
A spokesperson for Ford said the company is investigating the issues raised by Bloomberg. "Ford is committed to a supply chain that exceeds minimum regulatory compliance requirements and respects human rights, including the right to clean air and clean water," the spokesperson said.
Ford's history in the Amazon dates to 1928, when Henry Ford embarked on a hubristic attempt to create a rubber plantation and industrial town known as Fordlândia. His idea was to source the raw material for the tires on cars rolling off the assembly line at the Rouge plant. But bungling American managers ignored local growing conditions, failed to produce much rubber and destroyed the landscape before abandoning the project.
The Mineração Rio do Norte bauxite mine, known as MRN, is about 150 miles (240 kilometers) north of Fordlândia. Situated in a national forest along a tributary to the Amazon, the mine, which opened in 1979, was part of a government attempt to develop the region — an effort that accelerated in recent years with rampant deforestation under former President Jair Bolsonaro.
MRN, owned by a consortium of mining companies, is seeking permission to expand its footprint, already three times the size of Manhattan, by about one-third, deforesting another Manhattan. Mine executives say they are reforesting large parts of that, but it can take decades for rainforest to fully regrow. Regulators twice rejected environmental studies for insufficiently consulting neighboring communities. The studies were finally accepted for review in October, and a decision is expected this year.
The mine partially overlaps land set aside for descendants of slaves who are entitled to legal protections. People nearby interviewed by Bloomberg say MRN helped them establish legal title to the land but diminished their rightful portion. One, who asked not to be named because he feared jeopardizing relations with the company, likened MRN to an intruder coming into his home and walling off the kitchen.
---
MRN Is Seeking to Expand its Amazon Operation
Bauxite mining would extend even farther into protected rainforests and lands set aside for the descendants of former slaves
---
MRN says the demarcation of protected lands was carried out by government agencies without any interference by the company and that it follows all mining and environmental laws. "We have an ongoing and open line of communication with these communities," says Chief Executive Officer Guido Germani. "We have a history there that goes back many years, and it has evolved a lot. The world changed, mining changed, the industry changed. And we have accepted that idea of change."
MRN scratches more than 12 million metric tons of bauxite a year from the rainforest, runs the ore along 17 miles of rail, then crushes, dries and pours it through a spout into ocean-going bulk carriers that line up at its terminal in Porto Trombetas. Residents living nearby complain of feeling sick if they get too close. They say the once-black smoke that spewed from the facility's chimney is less visible now but no less pernicious. Airborne particulates damaged the camera of a Bloomberg photographer in September. The mine can't be visited without permission, which the company denied.
In 1984, MRN began piping untreated mining waste into nearby Batata Lake, which local residents rely on for water and fish. Bauxite residue is an orange sludge containing heavy metals, and the destruction was so great that even now, more than 30 years after the dumping stopped, Batata's toxic mud becomes visible in the dry season, and fish and turtles turn red. Anyone who dares eat them gets diarrhea, and people who wash their clothes or bathe in the lake get itchy skin, says Maria Dilma dos Santos, 64, who has lived for decades with her family in a wooden house along the water's edge. "This can't be cleaned," she says with a shrug. "No one would even be able to clean this up."
The government's environmental agency doesn't have resources to conduct independent water testing, says Lúcia M.M. de Andrade, executive coordinator of the Pro-Indio Commission, a nonprofit group that advocates for the rights of Indigenous and traditional communities. "The perception of the company and the perception of the communities about the impacts and benefits are very different," she says.
Problems are also visible south of the mine, in communities along the river that can be reached only by tree-shrouded waterways barely wide enough for motorized canoe-like boats known as rabetas. In Saracá, the water used to be so clear that residents say they could see fish swimming below. After the mine began operations, they say, it turned burnt orange.
Now it's tinged like lightly infused tea. Residents say the fish they relied on for food have mostly disappeared and the water is no longer suitable for drinking or washing. Some communities around MRN receive government-issued water purification tablets, while others get water piped in through white plastic tubes that protrude from the ground.
"It hurts our soul to say this," says Guilherme da Silva, 43, who ekes out a living doing odd jobs in Saracá. Half a dozen neighbors gathered at his riverside home on a Saturday morning to voice similar laments. The company used to send representatives to hear their concerns, Silva says, but it hasn't sent anyone in years and has never given them the results of the water testing it conducts. He accuses MRN of "bad faith."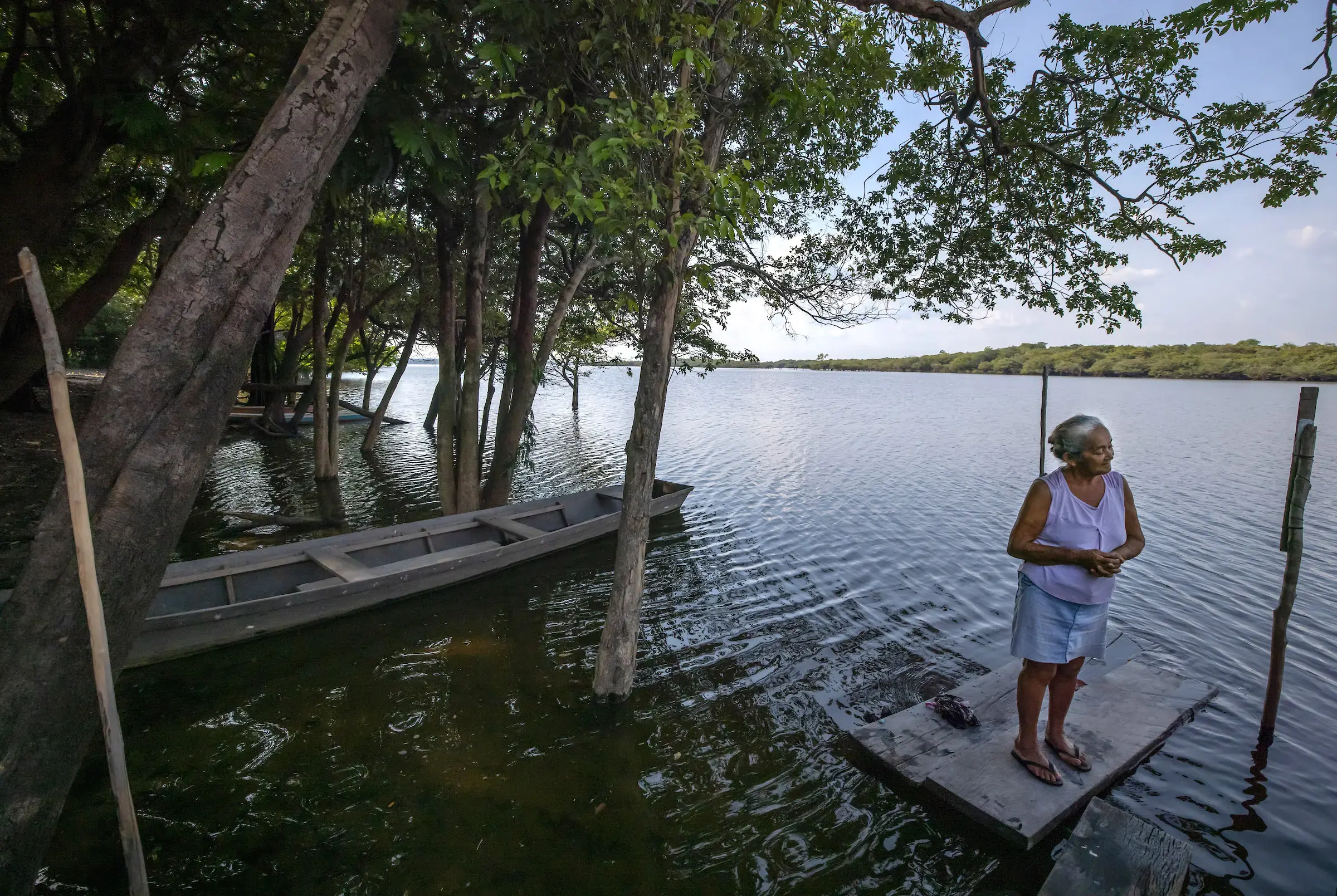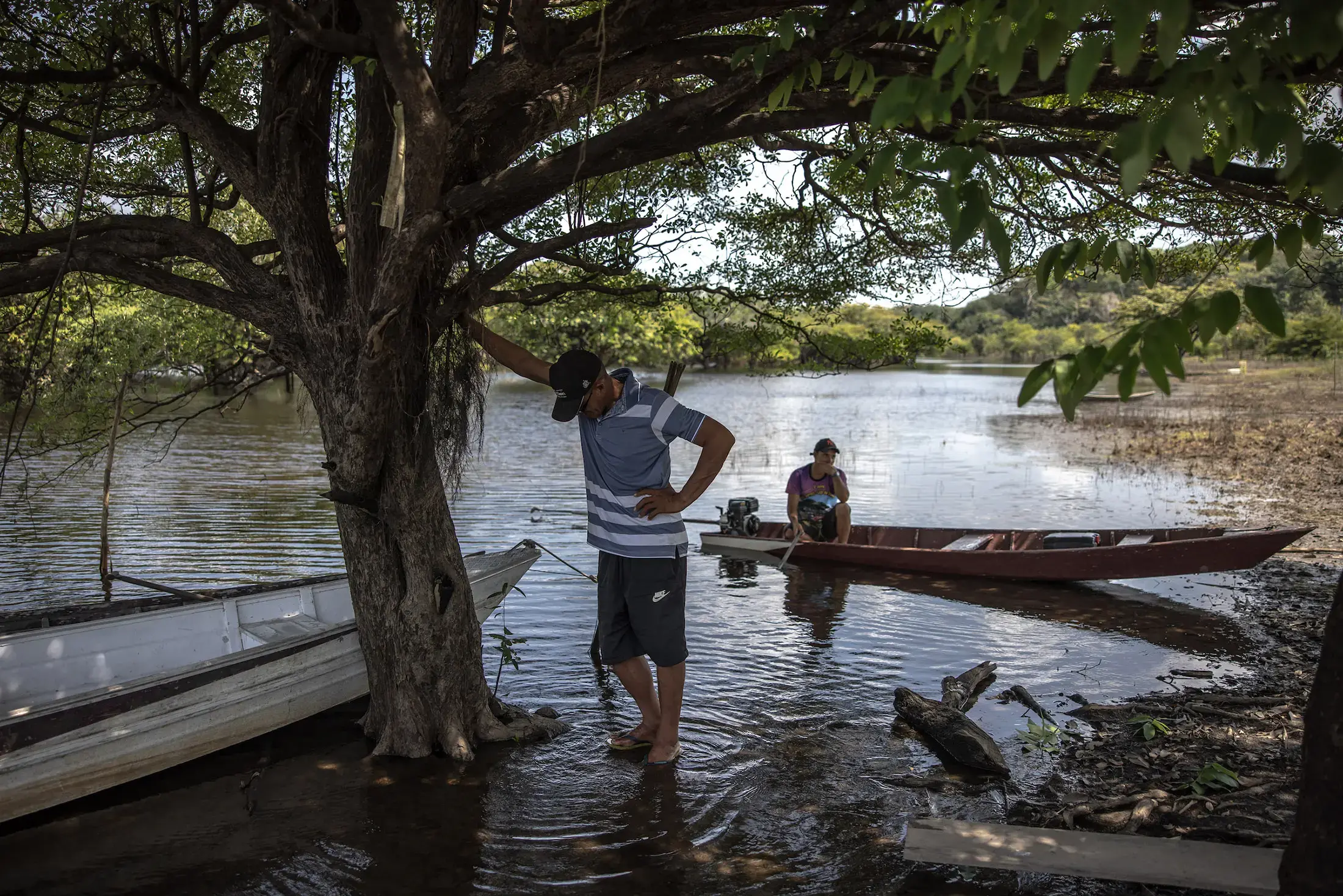 MRN says the results of its private testing are available to the public on the environmental regulator's website, but a link the company sent required a password, which MRN didn't provide, and it declined to provide the data via email. Vladimir Senra Moreira, director of sustainability at the mining company, says he respects the opinions of community members, but "the data we have from monitoring don't exactly make a causal connection between their claims of water contamination and mining activities."
The environmental agency acknowledged that it doesn't test water quality, but it has fined MRN more than $6.5 million for 29 infractions over the past two decades, including for the release of liquid or solid waste. A spokesperson for the agency said MRN has paid less than 10% of that amount. MRN says it is appealing the fines and isn't required to pay until a ruling is issued.
Germani, MRN's CEO, says he's confident the license to expand will be approved because there are only five or six years of bauxite reserves left in the current mining area. "Brazil's government knows how important this mine is to the supply chain," he says. "I don't think there's a single government authority or stakeholder that's going to let this mine die."
Even with a drainage system that directs runoff to tailings dams, the existence of strip mines in a rainforest at a higher elevation than nearby communities jeopardizes places like Saracá. "Everything flows back to the river," says Raimundo Nelson da Silva, Guilherme's brother.
The Silvas' father, Raimundo, 79, has watched these changes from his wooden porch overlooking the water for nearly half his lifetime and says he holds no hope of improvement for his sons and grandchildren. Instead, he writes songs lamenting the pollution and destruction of their traditional way of life. He begins to sing them, rhymingly and hauntingly, in Portuguese:
Very beautiful is the sky

More beautiful is the sea

But ugly is our water

That no one can drink

It's in our face, it's in our view

The great pollution

from the dirt of the bauxite

That comes from the mine
The bellies of hulking carriers as large as ocean liners are loaded with crushed bauxite at Porto Trombetas before setting out down a tributary that merges with the Amazon. It's 800 miles to Alunorte, a route that skirts the Equator and crosses it upon reaching the Atlantic. Other carriers head to Brazil's northeast coast, to another refinery, Alumar, which produces alumina that is shipped to smelters in North America owned by Alcoa Corp. and Rio Tinto Plc.
The two-day trip down the Amazon to Alunorte is a journey through infinite shades of green: islands of drifting flora; banks lined with tall açaí and palm trees, wild rubber, Spanish cedar and thousands of other species of vegetation; vines dangling their swaying tendrils into the water. Egrets stand rigid along the river's edges, flycatchers dart and weave, and clusters of white cows graze in occasional clearings. The Amazon widens and narrows and widens again, becoming miles across at some points. Settlements with blue-and-white churches dating to missionary expeditions break up the flow. Sunsets and sunrises glow amber and crimson in the humidity, which sometimes whips into sudden, pelting rainstorms.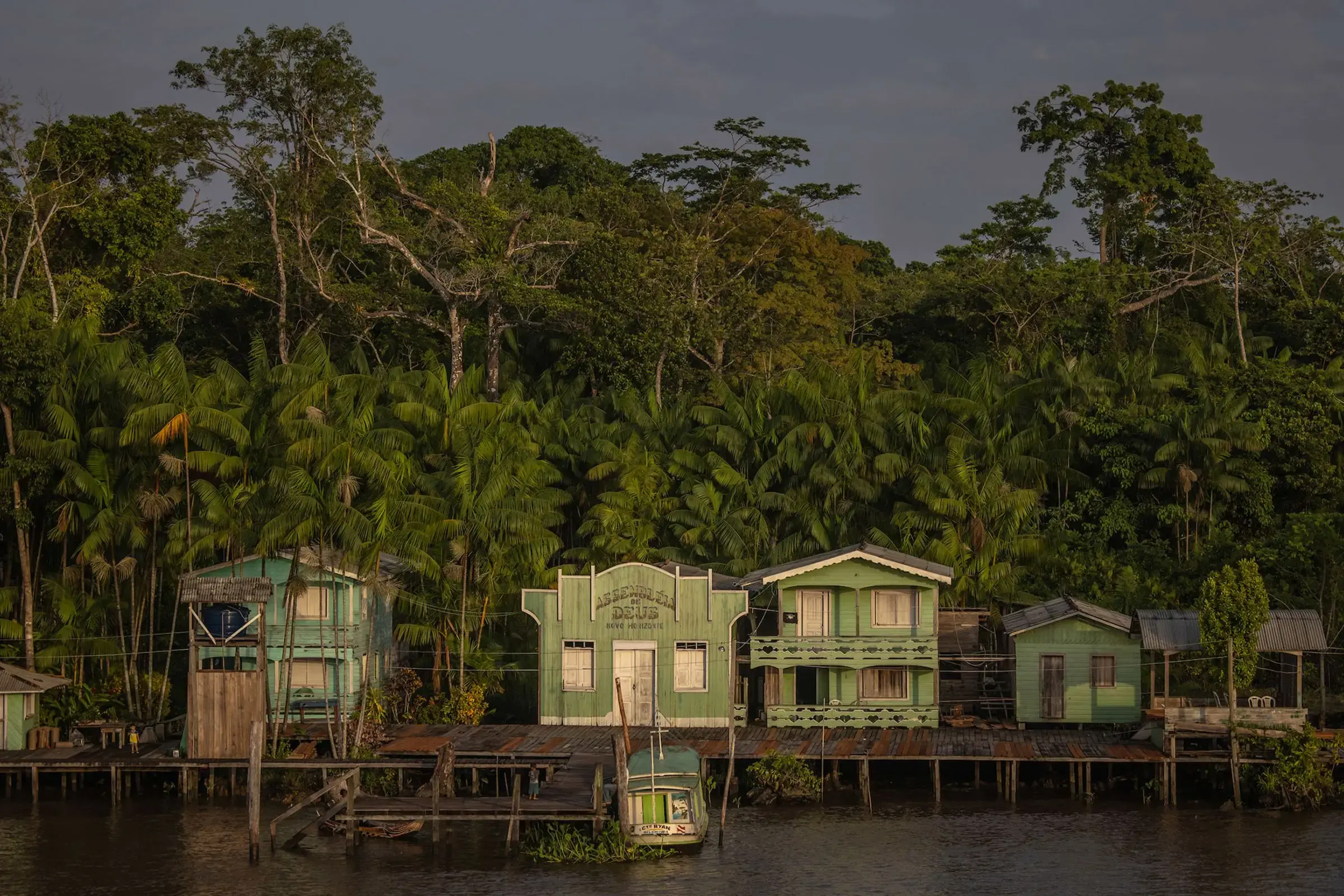 The ships bring almost half of MRN's output to Alunorte. There, it's mixed with bauxite from another Brazilian mine, Paragominas, owned by Hydro. The company's website acknowledges that Paragominas has "unresolved issues" relating to alleged appropriation of land from people displaced by a 150-mile pipeline carrying bauxite to Alunorte and says they "relate back to the time before Hydro became owner." Hydro says it is taking steps to remediate the problem.
The process of making alumina relies on an energy-intensive technology developed in the 19th century. Bauxite is mixed with caustic soda and lime and heated in high-pressure tanks to extract white powdered alumina from the red mud. The residue, which can include aluminum as well as arsenic, chromium, cadmium, lead and nickel, is channeled into containment areas the size of lakes.
Chemist Simone Pereira, who has been studying the drinking water in 26 communities around the refinery for years, found high levels of lead in all but two of them. "Not just lead, but aluminum, phosphorus and other metals," says Pereira, who runs the Laboratory of Analytical and Environmental Chemistry at the Federal University of Pará. "I focus on lead because lead is a carcinogen. It kills people."
Pereira and a team of researchers found soil around the refinery that had twice the legal limit of lead, which they blamed on the leaks from alumina industry tailings ponds. Fish had lead exceeding legal limits and water had aluminum concentrations about 57 times higher than accepted levels. Pereira, whose research has been published in peer-reviewed journals, also tested residents' hair and found elevated levels of aluminum in 90% of the samples. Lead levels were as much as three times the limit. "You don't see these sorts of levels naturally," says Pereira, who sounds breathlessly exhausted after years of fighting to clean up Barcarena. "There is nowhere in Barcarena where the water isn't polluted."
---
Alunorte Sits in a Populated Area
The alumina refinery is accused of polluting the environment in Barcarena — allegations that owner Norsk Hydro has denied
---
Researchers at the Evandro Chagas Institute, part of Brazil's health ministry, found people living in Barcarena's industrial zone with as much as 10 times the advisable level of lead in their blood, far higher than in a community farther away. Marcelo Lima, a public health researcher at the institute, says tests for aluminum, cadmium, manganese and barium also showed elevated levels.
Lead accumulates in the bones and can cause renal and neurological damage. Excessive amounts of aluminum can result in hair loss, muscle weakness and retarded growth in children. Lima says the birth defects that have been reported, as well as the hair loss, digestive disorders, skin conditions, neurological dysfunction and cancers, can all be linked to the toxic environment around the refinery. "For sure the reason is the pollution," he says. "Even if the sources of the exposure end, the individual over the years will maintain elevated lead levels within the body."
Brazil's Casa Civil, an office that reports to the president, documented "chronic aluminum contamination" in Barcarena's rivers and streams in 2018. It noted that rivers around Alunorte were polluted with aluminum and lead by comparing baseline tests from before the refinery was built with levels in studies by Pereira and government agencies. The Casa Civil report blamed "industrial activity," adding that the 2018 discharge was insufficient to explain the high levels.
Another report in 2018, resulting from a state parliamentary inquiry, said Alunorte was responsible for a history of environmental damage and noted that "this company is obstinate in using semantics and dubious textual interpretations" in "an attempt to escape accountability for their actions."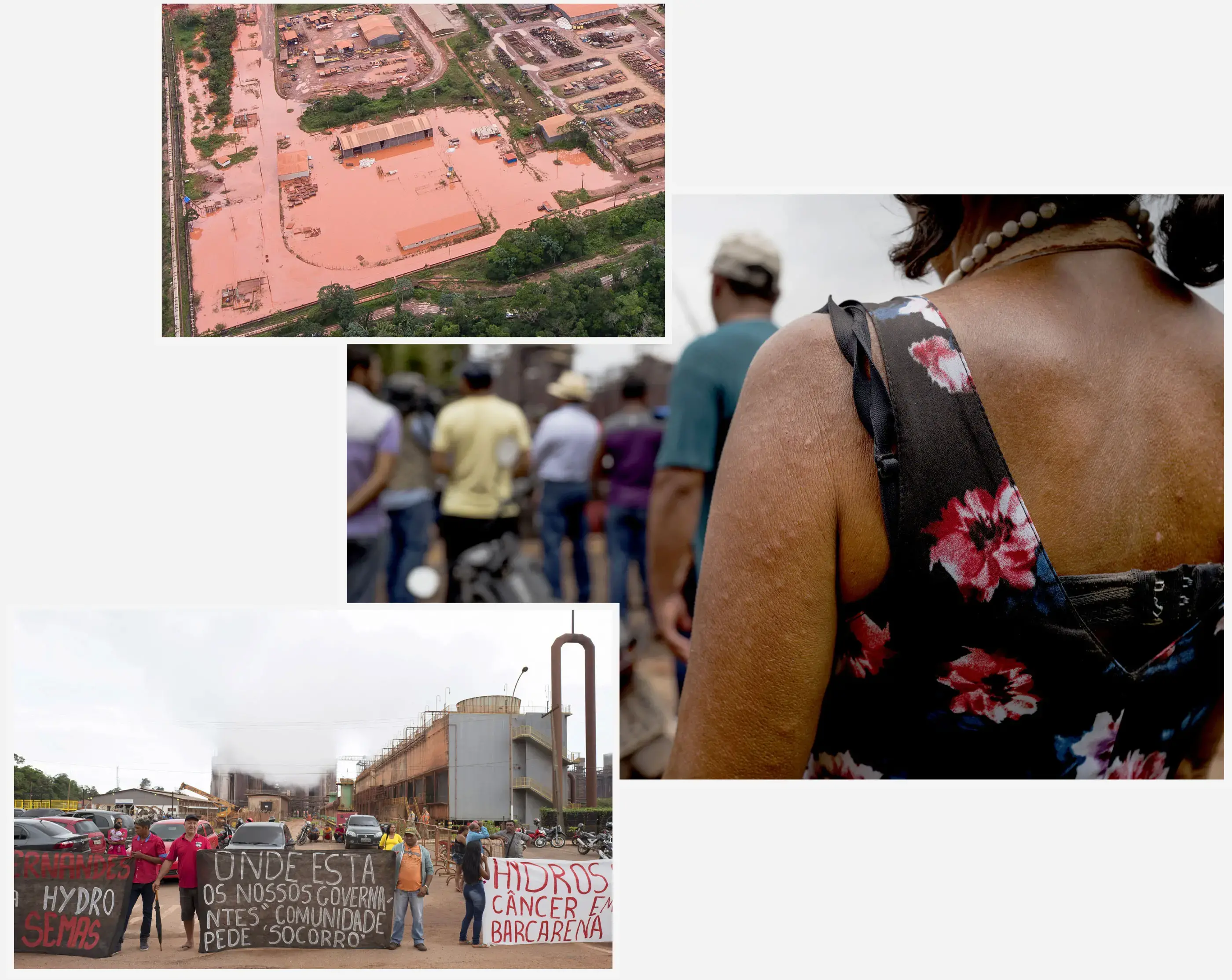 A spokeswoman for Hydro denied that its operations in Barcarena caused any environmental damage. "The accusation against Hydro and Brazilian entities refers to a mix of alleged events that have not occurred and defined events that occurred, but with limited and no lasting impact at all to the surroundings," she said. She also said high concentrations of aluminum and other metals in the environment are naturally occurring and aren't restricted to the area around Alunorte.
During a tour of the refinery in September, Alunorte's chief operating officer, Carlos Neves, who was on duty at the time of the 2018 incident, insists it was "only rainwater" and maintains there was no leakage of caustic waste. A drainage pipe that the government said Alunorte was using clandestinely and was cited in seven infractions had a small crack and wasn't in use at the time, he says. As for the plumes escaping the refinery, which residents say make them choke and tear up, Neves calls them "purely water."
Hydro's 2022 annual report for global operations acknowledges that Alunorte had emissions of sulfur dioxide and nitrogen dioxide, which experts say can cause burning of the throat, eyes and lungs. The company says the emissions were "primarily from the use of coal as an energy source in Alunorte" and from electrolysis at the company's aluminum smelter across the street.
Neves says Alunorte's emissions are "well below all the legal parameters." He says the company is converting its coal-fired processes to liquified natural gas and plans to eliminate coal entirely by 2030. That could cut carbon dioxide emissions by 2.4 million metric tons annually, roughly what Iceland produces. The refinery decommissioned its first waste collection area and covered it with an impermeable layer where it is planting trees. "We're getting better and better every day," Neves says. In February, Hydro announced it planned to build a new plant at Alunorte by 2024 to further process bauxite waste.
Hydro has noted that it's not the only industry in Barcarena. Nearby is a factory that makes kaolin, used for ceramics and to bleach paper, which has been blamed for environmental incidents including spilling untreated effluent in the waterways and a chemical explosion in December 2021. Another factory, the aluminum smelter majority owned by Hydro, makes rods and cables. But those plants are dwarfed in size by Alunorte.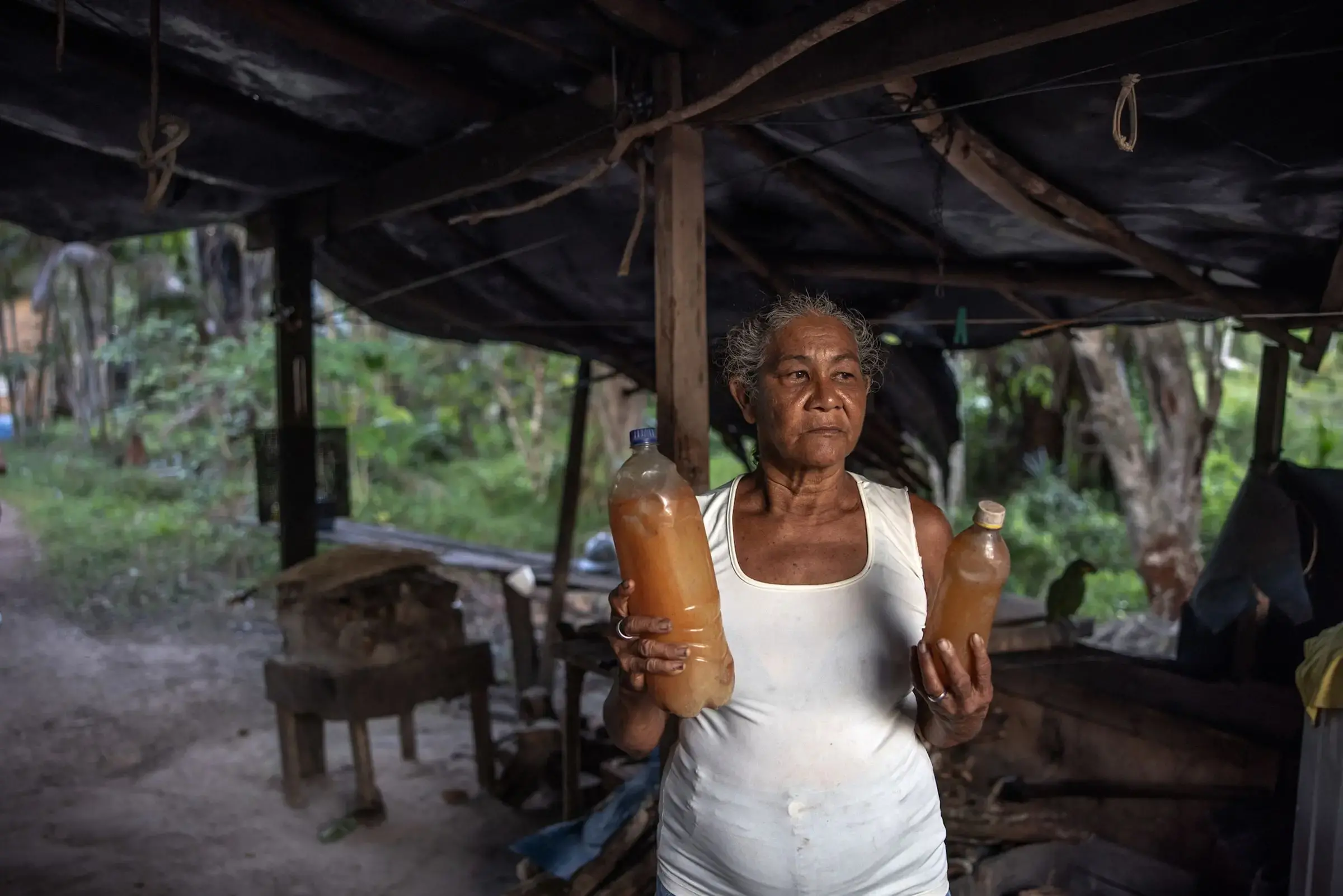 For Maria Cardoso, a grandmother in her 70s who lives next to Alunorte, the proof of Hydro's culpability is in the reddish-brown water that came from the direction of the plant and flooded her modest house in 2018, along with a list of aches and ailments that echoes those of two dozen other residents interviewed in September.
Cardoso lifts up two bottles, which a city official accompanying a Bloomberg reporter confirms Cardoso collected on her property the day of the flood. The water was so toxic it killed her chickens, Cardoso says, pointing to where the coop used to be.
The city sealed up the well in her yard after that, but when she and her neighbors use another one at the end of her lane, they get sick, she says. "I want to know, why can't I drink water from my well?" Cardoso asks. "The company says nothing happened here, so why not? They don't answer that."
She whispers that two armed men came to her door after she joined the lawsuit and threatened to kill her. Now one of her sons works at Alunorte, and Cardoso turns cautious when he comes over to listen. "I feel divided because it's a difficult situation," she says. "However, my son becoming unemployed would be a more difficult situation."
Several other plaintiffs also say they have been threatened. Some show burn marks on their legs that they say are from water discharged by Alunorte. A few show pictures of themselves having gone bald, a condition that persisted until they stopped drinking local water. Most residents now get water delivered from the city in 5-gallon jugs, paid for by Hydro, which agreed to government-mandated emergency measures following the 2018 incident. It doesn't cover the needs of larger families for drinking, cooking, bathing and watering their fruit trees, so people resort to tap water anyway.
Not everyone gets water delivered, and some say it's withheld from those who publicly criticize Hydro. "The company marked me," says Angela Santiago, 62, who says she stopped receiving water. "They pick out who they want to get water and who they don't." She shows off the stained towel she keeps over her kitchen faucet, which turns a muddy brown after the tap water passes through it.
Down the road, Graciete Valente da Silva doesn't get water either. She goes to her mother's house about 10 minutes away by motorbike to share hers when she can. Her 10-year-old son often sees his hair falling onto the pages of his school books, she says, and he suffers headaches and lethargy. "These exams show we are as polluted as the environment by this company," says Silva, whose hair and blood had the highest aluminum and lead levels among Barcarena residents who showed Bloomberg their medical tests.
After the 2018 incident, she says, it became more difficult to breathe. She suffers headaches, memory loss and doesn't feel well. In the evenings, when emissions can be seen coming from Alunorte, the air "becomes heavy around here, like breathing pepper," she says. "Night comes, and all I want is sleep. We don't know if we're going to wake up."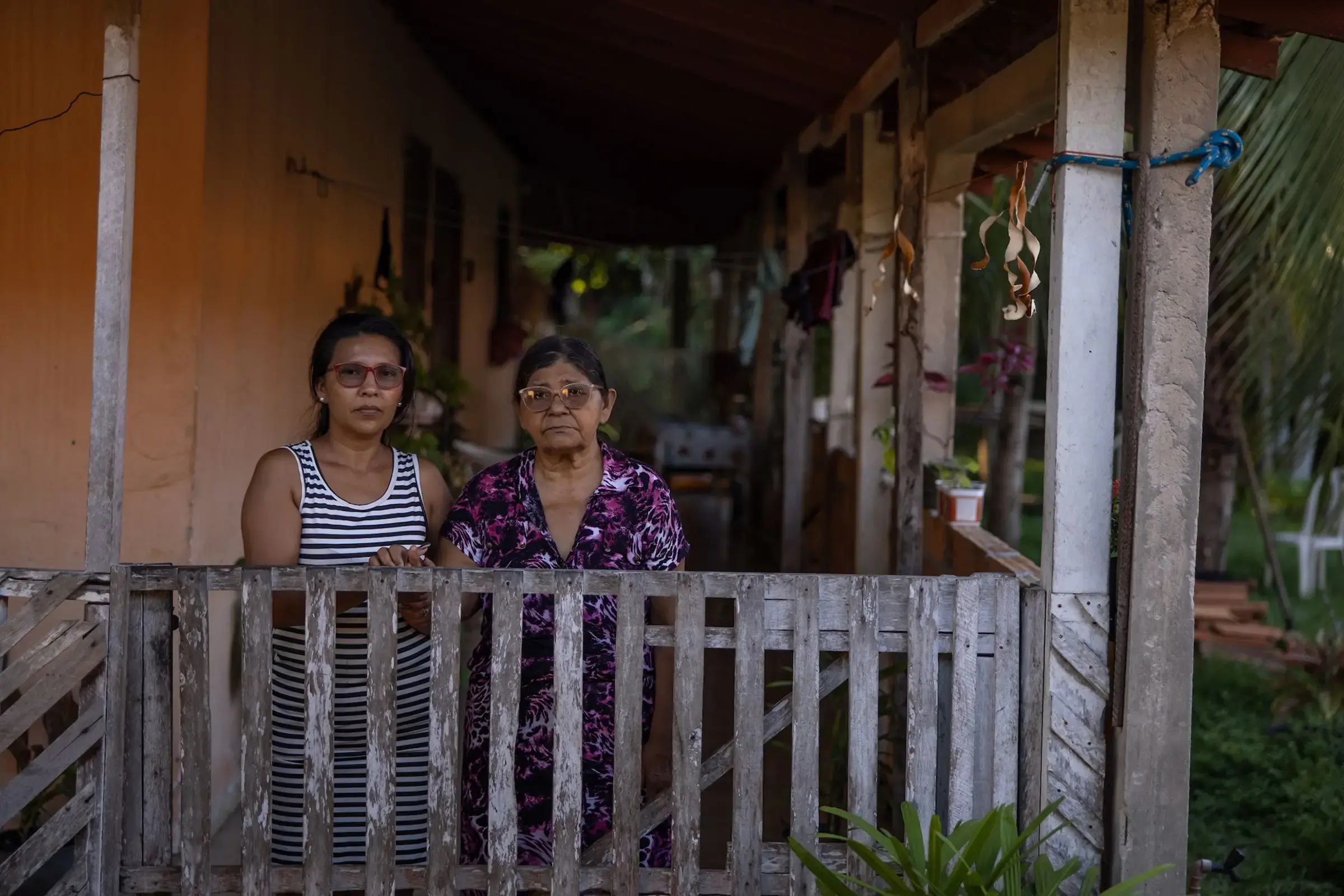 Hydro is still funding water delivery, but for years had been stalling on other promises made in an agreement with the government following the spill, says Maria Olívia Pessoni Junqueira, a federal prosecutor who helps monitor compliance with the accord. Since the waning of the pandemic, which delayed the implementation of some provisions, and as Bloomberg started making inquiries, she's seen an acceleration in efforts by Alunorte to meet its obligations. "But I'm still not satisfied," Pessoni says. "We have a long way to go on transparency."
Hydro's spokeswoman says the company isn't stalling. She says Hydro has met many of its obligations, and others are still in progress. And she says the company doesn't withhold water from its critics. Some people were dropped after joining other support programs, she says. Hydro has also denied any involvement in alleged threats against residents, pointing to a high level of gang violence in the area.
The agreement didn't include a timeline for Hydro to carry out mandated epidemiological and environmental impact studies or require any cleanup, and residents are fed up. That's why they filed suit last year in the Netherlands, where Hydro also has operations, seeking compensation to provide health care and remediation. Many residents say they hope to move away if they receive any money.
Not everyone wants to leave. "We were here first," says Socorro, whose group represents Indigenous and mixed-race people and descendants of former slaves who say their land rights weren't honored when the refinery was built, before Hydro acquired it. "It's our land. This evil company needs to leave."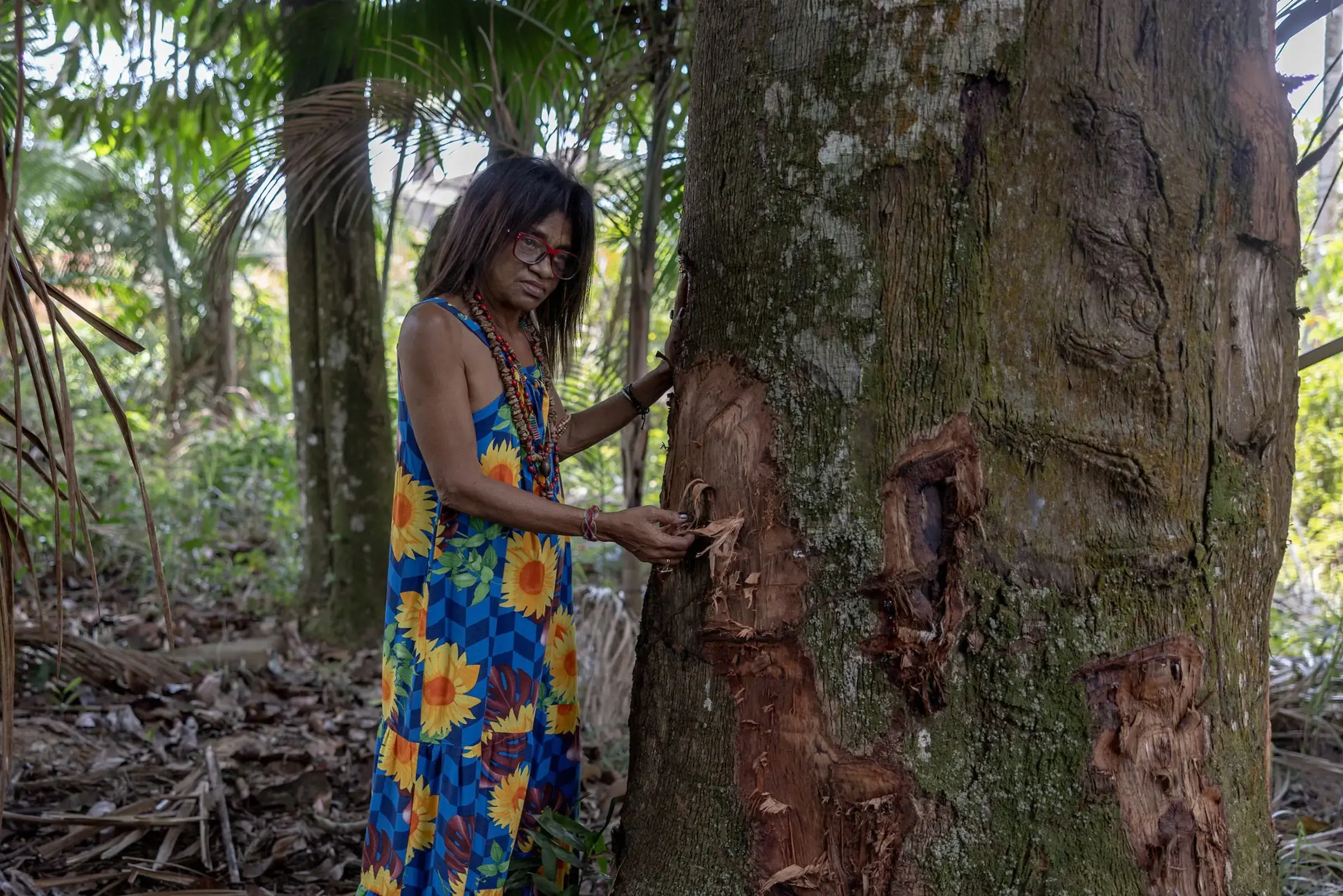 Those battling pollution in Barcarena point to the irony that the Norwegian government, which owns 34% of Hydro, has been one of the most outspoken critics of Brazil's environmental record, calling out public officials and companies for their role in accelerating deforestation. It has also funded Amazon preservation efforts. "I get so mad when I hear the Norwegians say we don't know how to take care of the Amazon," says Pereira, the University of Pará chemist. "If Norway is defending the Amazon so strongly, why are they leaving all this waste for us?"
Norway's government says Hydro's operations in Brazil have been the subject of discussions with the company. "The Norwegian government expects fully and partially state-owned companies to be leading in the work on responsible business conduct," Halvard Ingebrigtsen, state secretary at the Ministry of Industry, Trade and Fisheries, said in an email. He said the lawsuit is a matter for the company to resolve.
Luiz Inácio Lula da Silva, sworn in as Brazil's president in January, has said fighting rainforest deforestation will be a priority. Tackling pollution at industrial operations will be harder, in part because of Brazil's Byzantine judicial system and ubiquitous corruption. Many mines are in remote regions deep in the Amazon rainforest, which is almost as big as the continental US. Environmental agencies have been gutted over the past decade and don't have the resources to make regular inspections, even at facilities near big cities such as Belém. Lula is expected to bolster their ranks, but those teams will likely focus on catching illegal deforesters.
---
Metric tons of smelter-grade alumina exported in 2021
A Third of Alunorte's Output Goes to North America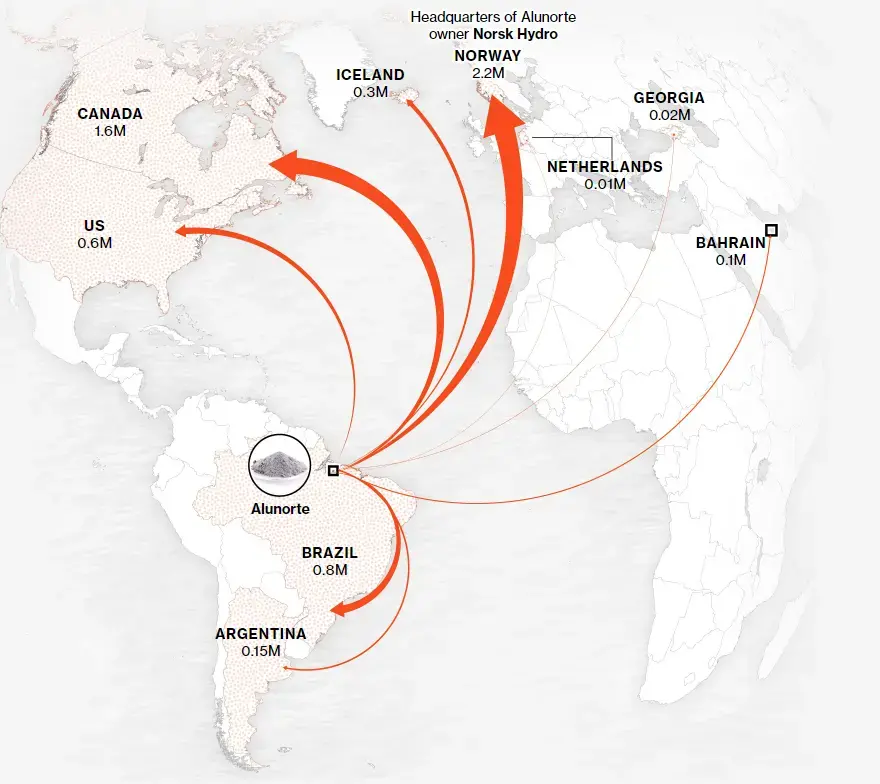 ---
Alunorte and MRN were both certified last year by the Aluminum Stewardship Initiative, an Australia-based group that describes its mission as promoting responsible sourcing of aluminum and whose members include major producers such as Hydro and Rio Tinto. Certification involves audits, site visits and collecting public information to determine whether a company meets the group's standards.
But some nonprofits that monitor mining companies say ASI's certifications rely too heavily on companies' self-reported statements. The organization's processes "lack the detail, rigor and transparency to adequately assess whether companies and their facilities are respecting human rights," wrote Human Rights Watch and Inclusive Development International in a letter to ASI last February.
A spokesman for ASI says the group strengthened its human rights criteria in response and that its certification process "is designed to support rigor and integrity." Jim Wormington, a senior researcher at Human Rights Watch, says "more profound change is needed, including stronger community participation in audits, fully transparent audit reports and more detailed standards that focus on impacts on the ground."
Ford says it cut the weight of each truck by as much as 700 pounds when it switched from steel to aluminum for the combustion-engine version of the F-150 in 2015. At first, Alcoa was the main supplier, but after it split its parts business from its raw materials operations in 2016, other companies stepped up.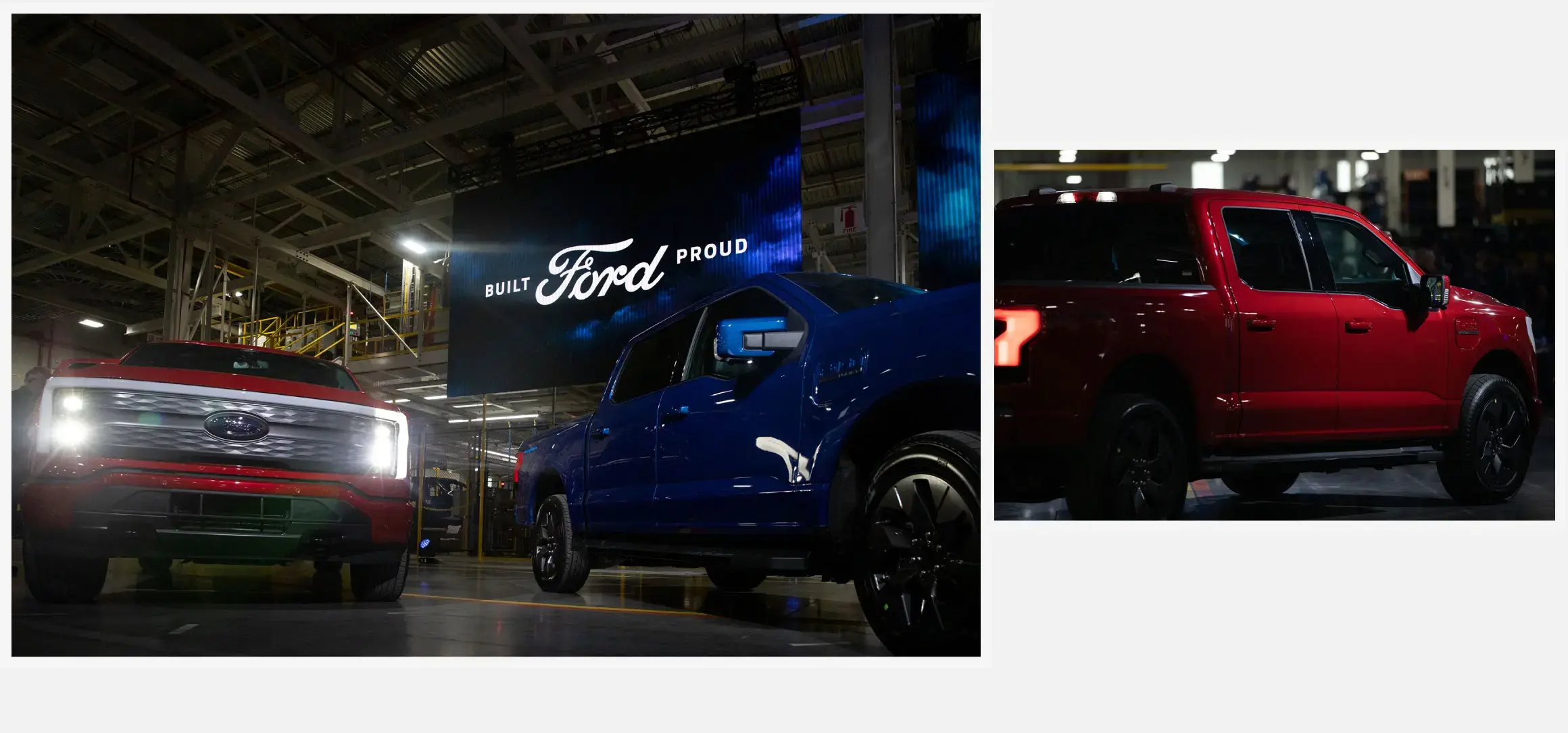 Alcoa's legacy parts-making business, Arconic Corp., now supplies the panels that encase the passenger cab of both the electric and standard versions of the F-150, along with Novelis Inc., a unit of India's Hindalco Industries Ltd. Constellium SE, a French company, makes the strips under the doors, known as rockers, and the one above the windshield called the header, for the Lightning EV.
All three companies use aluminum purchased from Alcoa or Rio Tinto smelters in Canada's Quebec province that receive alumina from Alunorte, according to shipping records reviewed by Bloomberg and people familiar with the supply chains who asked not to be identified to avoid jeopardizing relationships.
The largest of these smelters, the biggest in the Americas, is Quebec-based Aluminerie Alouette Inc., 40% owned by Rio Tinto and 20% by Hydro. It says it gets three-quarters of its alumina from Alunorte and sends aluminum ingots to the US either directly or via brokers such as Trafigura Group Pte. Hydro says it relies on such brokers to get aluminum it uses for the F-150 EV.
About 90% of the alumina Canada imported in 2021 came from Brazil, according to Canadian government statistics. Almost all of that is made from bauxite that comes from mines in the Amazon, including MRN and Paragominas. Alunorte sends 29% of its output to Canada, according to Hydro. The US, which produces less than 1 million tons of the 5 million it needs annually, imports 75% of the aluminum produced in Canada.
That's how Amazon-origin alumina ends up in the metal used by US auto-parts makers, as well as in beer cans, airplanes and construction materials. Along the way, it's mixed with alumina from other refineries, including Alumar, making it difficult to say how much Brazilian bauxite or alumina from Alunorte is in any particular part.
Rio Tinto declined to comment about its supply chain, as did Arconic. Alcoa said it sets environmental, human rights and sustainable development metrics for its suppliers. A spokeswoman for Constellium said all of its suppliers are required to sign a code of conduct agreement and abide by a responsible supply chain management policy, and that Rio Tinto is certified by the ASI. Novelis said the same. Ford pointed to its code of conduct and use of ASI certification to verify its supply chain.
Hydro owns an extrusion plant in Cressona, Pennsylvania, a World War II facility that it spent millions to modernize and expand. There, ingots from Alouette and elsewhere are mixed with recycled aluminum and turned into the tubing that will be placed around the F-150 EV's steel frames. The parts are shipped to Dearborn by truck — the last leg of a 5,200-mile journey from the bauxite mines in the Amazon.
At the Rouge complex, where Ford has been making cars for almost 100 years, the tubing is assembled along with thousands of other parts into 563-horsepower pickup trucks with dual electric engines. Ford plans to ramp up production of the Lightning EV to an annual rate of 150,000 vehicles later this year, at prices beginning at $56,000. The true cost, says Moraes, the lawyer representing plaintiffs in Barcarena, "is the health of the people, with social injustice and a lot of environmental degradation."
---
With assistance from Joe Deaux, Stephen Treloar, Mariana Durao, Keith Naughton and Paul Murray
This story was produced with the support of the Pulitzer Center's Rainforest Investigations Network
Editors: Robert Friedman, John Voskuhl and Chloe Whiteaker
Photo editors: Philip Brian Tabuas and Maria Wood
RELATED ISSUES
RELATED INITIATIVES