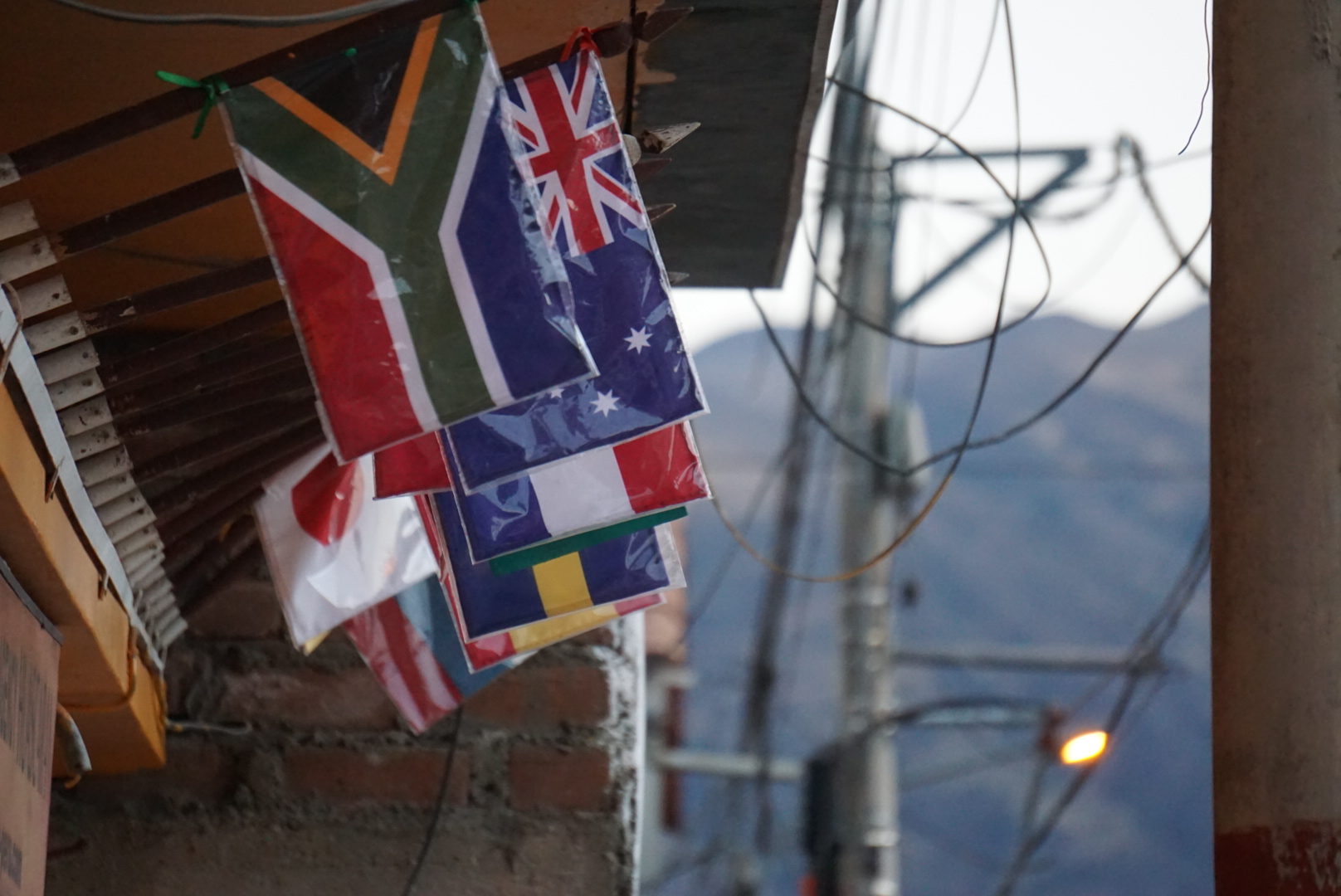 While I waited for a plate of chickpeas and naan at an Indian restaurant tucked between two-story cement homes on a side street of an Andean city on the night of my arrival, my phone let out a singular tone. After rummaging through my hiking backpack to locate my pocket-sized computer, I was met with a New York Times breaking news alert on my phone's lock screen: U.S. Significantly Weakens Endangered Species Act.
Just moments before, I had been consulting my Lonely Planet Perú guidebook and highlighting sections from the chapter titled "Huaraz & the Cordilleras." I will be spending the next month reporting in Huaraz, a once Incan-occupied city now dotted with hostels and trekking agencies for hikers from all over the world. Huaraz lies in a valley of the Cordillera mountains, the second-highest mountain range after the Himalayas, and it is here where I will examine the effects of climate change, including how the threat of flood from a Lake Palcacocha, a body of water hidden in the nearby mountains, influences the daily life of Huaraz's 120,000 residents. The Cordillera mountain range is home to Parque Nacional Huascarán, a 1,313 sq. ft. area of protected lakes, glaciers, fauna, and wildlife.
Despite dining at 10,000 feet above sea level in Huaraz, the repercussions of the Trump Administration's policies did not seem far away. The effects of the changes to the Endangered Species Act will have global impacts that exist beyond speculated models; in places like Huaraz where there exist emergency procedures in the event of an avalanche caused by melting glacial ice, signs of climate change are ever-present.
The damaging alterations to the Endangered Species Act, expected to go into effect in September 2019, create an easy route to remove a species from the endangered list and weaken protections for other species that lie under the "threatened" classification. The changes will also impact how regulators decide which species to protect going forward; regulators can disregard any future impact of climate change and, according to The New York Times, can "conduct economic assessments—for instance, estimating lost revenue from a prohibition on logging in a critical habitat—when deciding whether a species warrants protection." Protected species will soon battle the presence of mining, oil and gas drilling, and development—and will inevitably lose.
These changes to the Endangered Species Act rely on the fantasy of isolation—the notion that the new version of the Act will exist in a vacuum and will not have widespread environmental consequences in the United States, let alone in the rest of the world. The Trump Administration's cuts to environmental protection rest on the same principles that guide this administration's policies across issues like immigration: When isolation prevails, we "win." However, winning is a fantasy. While the effects of climate change do not affect all of us equally in this moment, without large-scale political action, there will come a time when none of us will be able to escape its grasp.
To the Trump Administration, an Indian restaurant filled with hikers donning windproof gear and bulky boots in a small city in a South American country might feel far from the world of Washington, D.C., but climate change knows no borders. I look forward to learning more about how Huaraz is adjusting to climate change, the effects of which have been largely caused and enabled by systems of people who don't have to face the damage—yet.
RELATED ISSUES