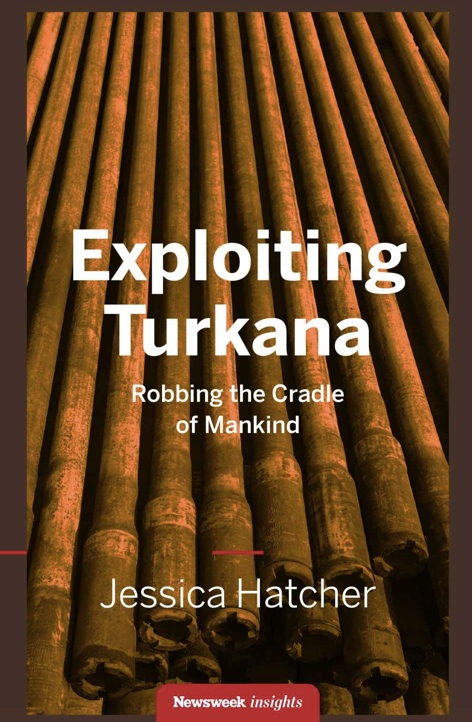 "Almost everything in Turkana is an emergency"
Peter Lokoel, Deputy Govenor Turkana

Modernity versus tradition; pressure on people and cultures; the potential for environmental catastrophe and private enterprises laying claim to the planet's natural resources all challenge Turkana. This is one of the world's "poorest" places, which just happens to sit atop what is believed to be one of the richest oil reserves in East Africa. Pulitzer Center grantee Jessica Hatcher's new e-book clearly documents how many of the most pressing problems faced by human beings in the 21st century coalesce in Turkana, the place that scientists believe to be the birthplace of mankind.


An excerpt from her book:

"Turkana Boy" is one the most complete early human skeletons ever found. A picture based on facial reconstruction makes him look like a morose Shrek, with almost no forehead, ears that sit in-line with his temples, broad cheeks and mouth. Scientists believe that every person alive today is related to Turkana Boy's community, which lived 1.6m years ago in northern Kenya at the far end of Lake Turkana, where the borders of Kenya and Ethiopia meet.

Despite being one of the world's richest archeological treasure troves, Turkana County, where he was found, is the poorest in Kenya, hammered by conflict and crippled by drought. Home to the minority Turkana tribe, its semi-desert land is unproductive, a place where until now few people chose to go. Turkana's 73,000 square kilometers, almost the size of Ireland, are inhabited by just 880,000 people, according to Kenya's 2009 census. But that is changing, because the same earth that nurtured human life has fostered another highly-prized commodity: oil.

Turkana Boy's skeleton now lives 800 kilometres south of where he once roamed the Earth, behind a spot-lit, polished glass cabinet in Narobi's National Museum. The museum sits in an oasis of trees behind an Edwardian-style portico under the city's cloak of smog. Johnson Gitonga is an undergraduate whose holiday job is to steer visitors like me around the museum. Standing behind the skeleton, he tells me has a plan to claim his share in Kenya's growing fortunes, which will take him to Turkana Boy's place of birth. "In Nairobi, everything has been earmarked. There's nothing left," he says. "In Turkana, there's space for expansion and in the next ten years, it'll be one of the best counties in the country in terms of investment and development."

Around the museum's leafy grounds, almost every square metre of land is occupied. A tangle of dual carriageways feed in to the city's central artery. Barefoot beggars populate the bottleneck junctions, and in between the lines of traffic, hawkers dangle bananas and Chinese electrical goods. A few kilometers up the road is another flagship building. The West End Towers is an imposing glass edifice. At the top of the building's automated shaft lies the head of Tullow Oil in Kenya.


Download the Kindle e-book.
RELATED ISSUES