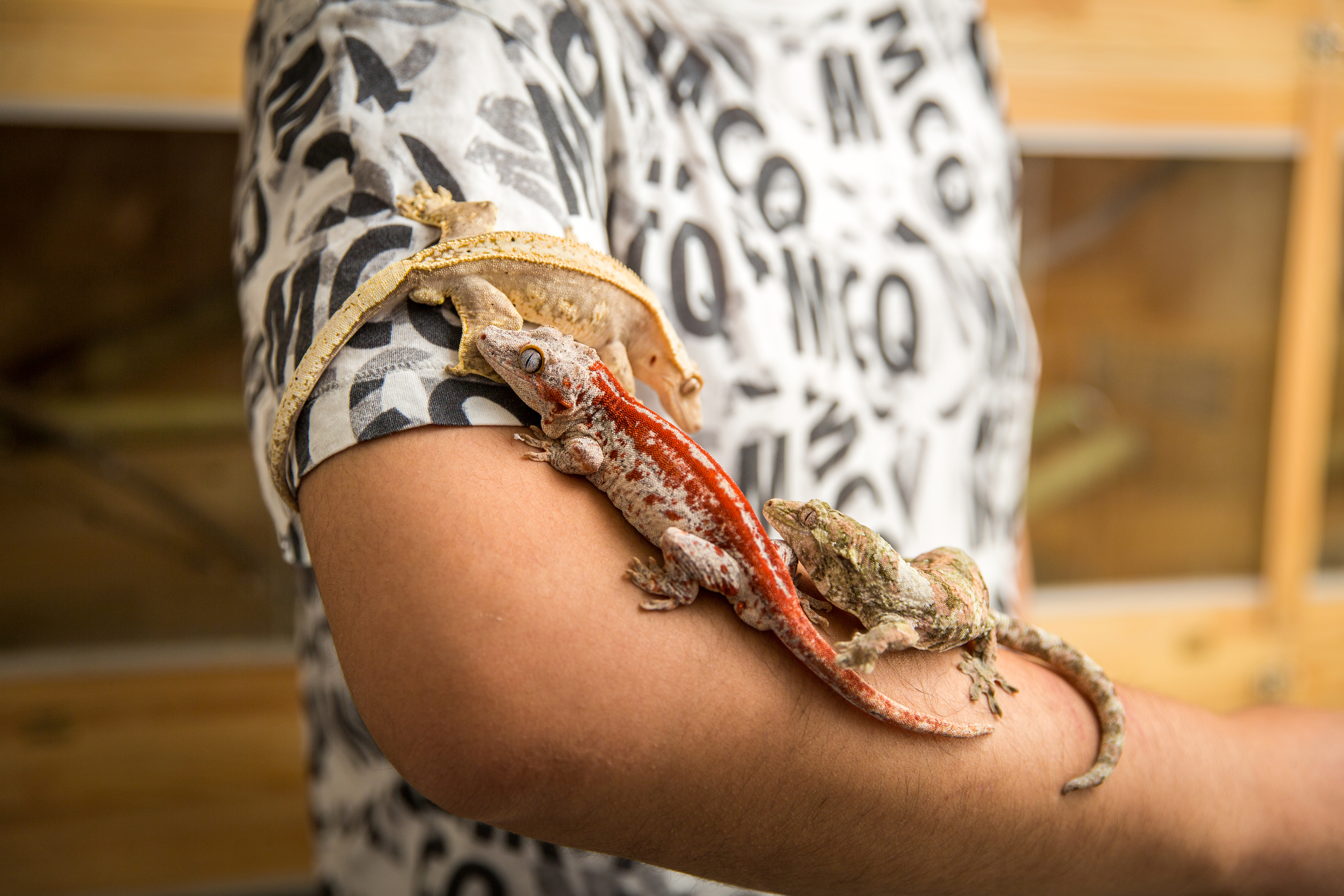 A dramatic rise in owning exotic pets in China is fuelling global demand for threatened species. The growing trade in alligators, snakes, monkeys, crocodiles and spiders is directly linked to species loss in some of the world's most threatened ecosystems.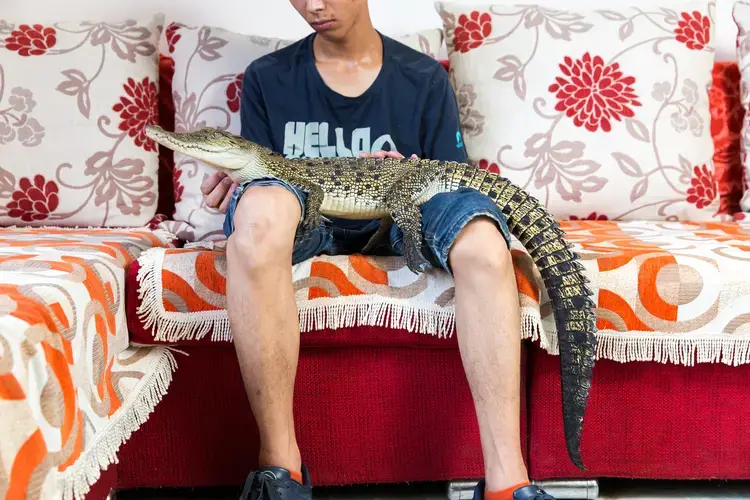 Shao Jian Feng, 26, with a saltwater crocodile (Crocodylus porosus) in his home in Beijing. When fully grown this juvenile can reach up to six metres, making it the largest reptile in the world. He owns five crocodilians and two large snakes. "There are 23 crocodilian species in the world. We hope to collect all of them," he says. Saltwater crocodiles can retail for up to 9,000 RMB ($1,500). In the wild, they are found mainly in south-east Asia and northern Australia.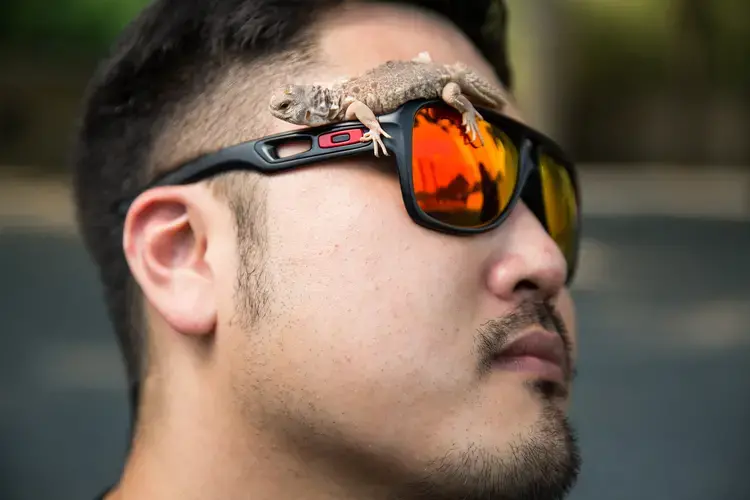 Wei Zheng, 31, with his princely spiny-tailed lizard (Uromastyx princeps), a species typically found on the Horn of Africa. Numerous species in the Uromastyx genus are listed as threatened and vulnerable on the IUCN red list.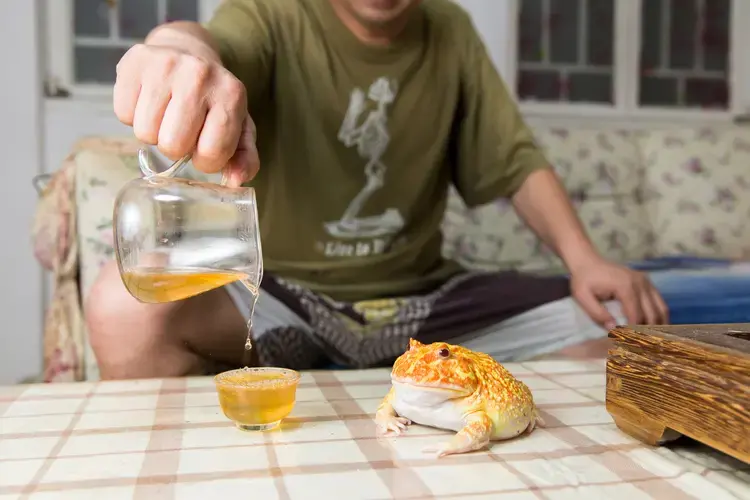 Liu Feng, 53, with one of his son's pet Cranwell's horned frogs (Ceratophrys cranwelli), native to Brazil, Argentina, Bolivia and Paraguay. The frog is a popular species among collectors due to its resemblance to the computer game character Pac-Man. It is one of 30 different frogs that he and his son keep in their small apartment in central Beijing.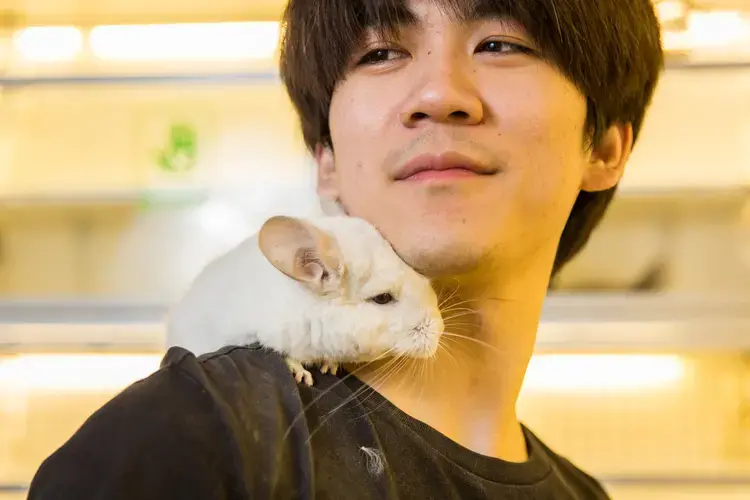 Wu Jia Rui, 25, with a short-tailed chinchilla (Chinchilla chinchilla) in the Guanyuan pet market in Beijing. Native to the Andes in South America, chinchillas have become a popular pet in China. Numerous species of chinchilla are listed as endangered in the wild due to poaching.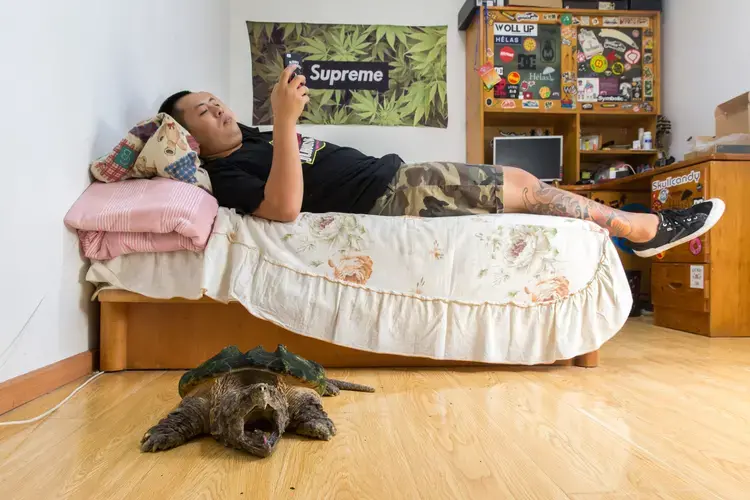 Liu Zhaobei, 25, in his bedroom with an alligator snapping turtle (Macrochelys temminckii). Listed by the IUCN as vulnerable in the wild, the species is typically found in the south-eastern US states. Liu began collecting animals as a child and now has more than 30 different frogs, three alligator snapping turtles and numerous snakes and turtles. "[collecting exotic pets] is becoming more popular. Even at my university there are courses about breeding exotic pets."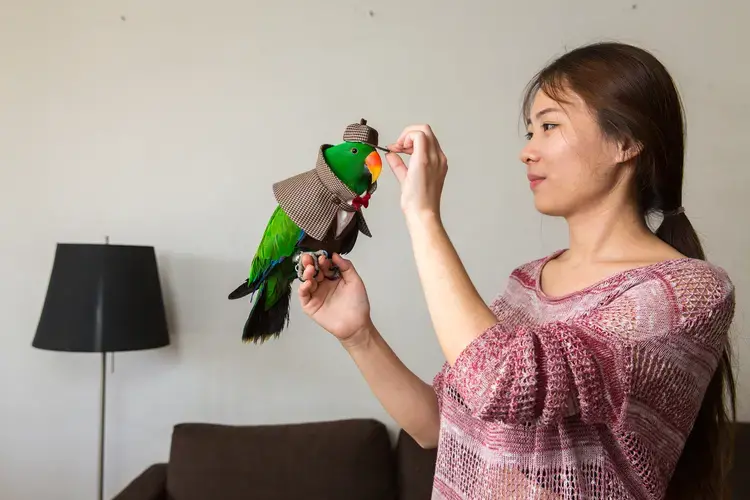 Ms Yang, 27, places a hat on her pet eclectus parrot. She left her day job in the media and started a company making and selling costumes for parrots. She sells the outfits online to a growing market of pet owners. The eclectus parrot is originally found in countries including Australia, the Solomon Islands and New Guinea. Recent new laws in China have made it increasingly difficult for people to own birds as pets. It is now illegal to own many bird species, including parrots.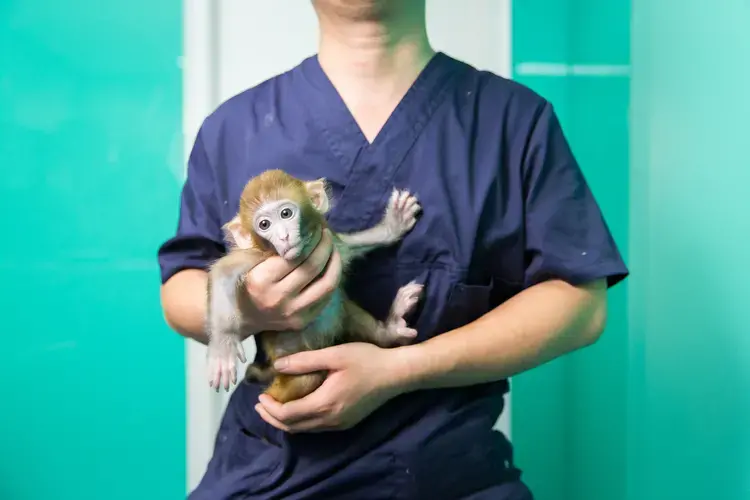 A veterinarian holds a rhesus macaque (Macaca mulatta) in a store in central Beijing. It has become increasingly difficult for people to own monkeys as pets in China, with laws making it illegal for most species. However many young people see monkeys as unique exotic pets that give them status among their peers. The rhesus macaque is mainly found in south-east Asia.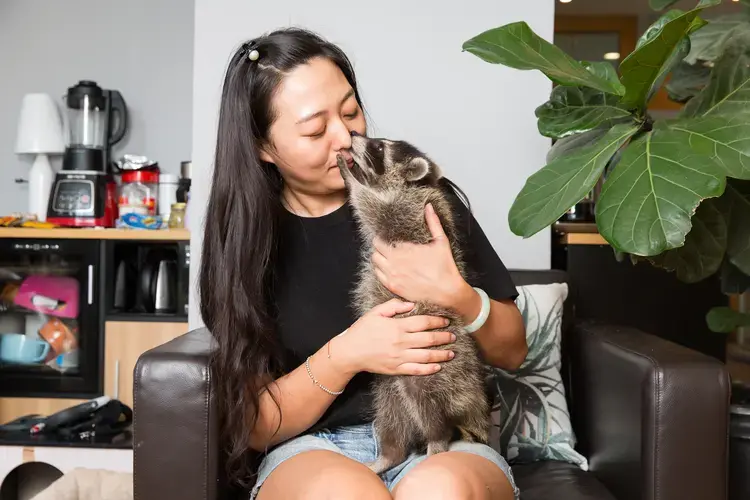 Lu Tingting, 32, owns and runs a pet store in central Beijing where she keeps her three-month old pet raccoon (Procyon lotor), an animal native to North America. Lu's shop caters to a growing number of young Chinese who look for pet grooming services for their traditional and non-traditional pets.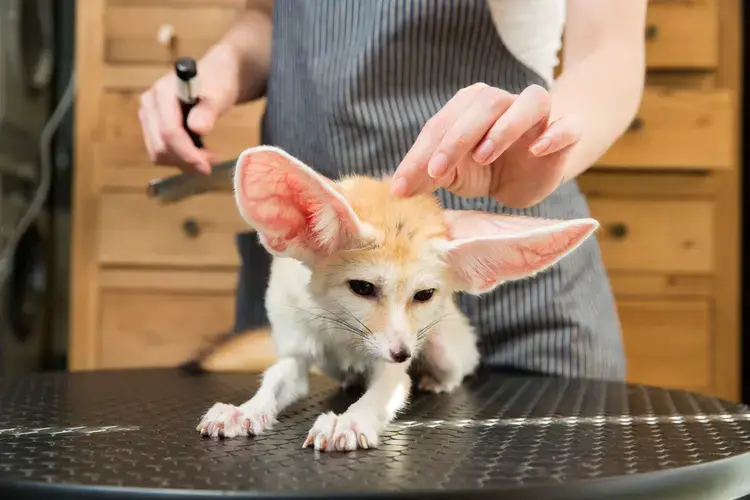 A fennec fox (Vulpes zerda) is groomed in a pet store in central Beijing. Native to the Sahara in North Africa, the species became a popular pet after being depicted as a character in Disney's 2016 animated movie Zootopia. Individuals can cost between $2,000-$3,000.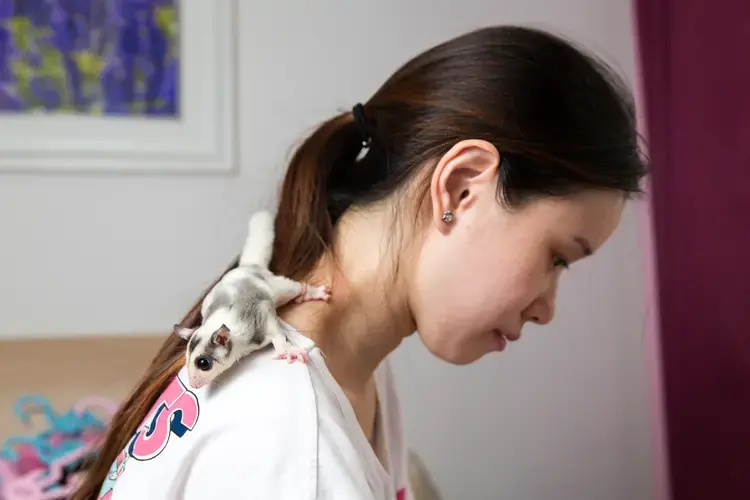 Mao Yueying, 27, with her pet 'sugar glider' at home in Beijing. The nocturnal gliding possum (Petaurus breviceps) is typically found in the forests of Australia, Indonesia and New Guinea but has become a popular pet in China due to its small size and unique appearance. She keeps three sugar gliders at home with the most expensive white glider costing 4,000 RMB (about $600).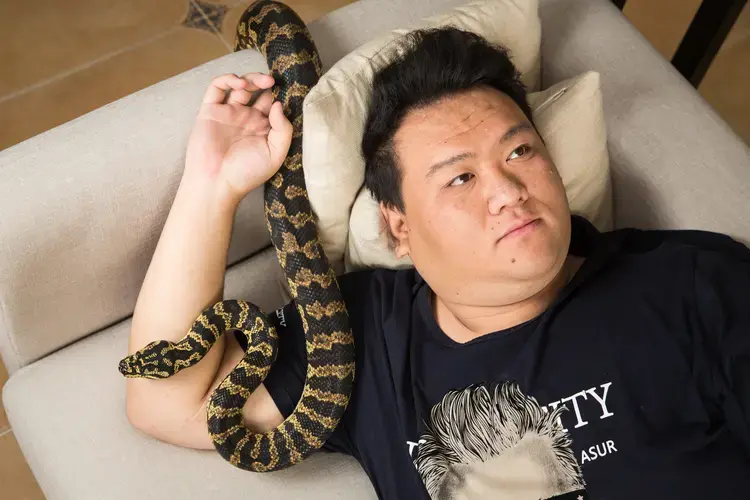 Huang Jiachen, 20, a snake collector and exotic species breeder, with his pet python at home in Beijing. Huang set up a breeding farm for exotic species after collecting animals as a hobby and now sells animals to China's pet markets. He also collects snakes from across the world, with a particular interest in vipers and pythons.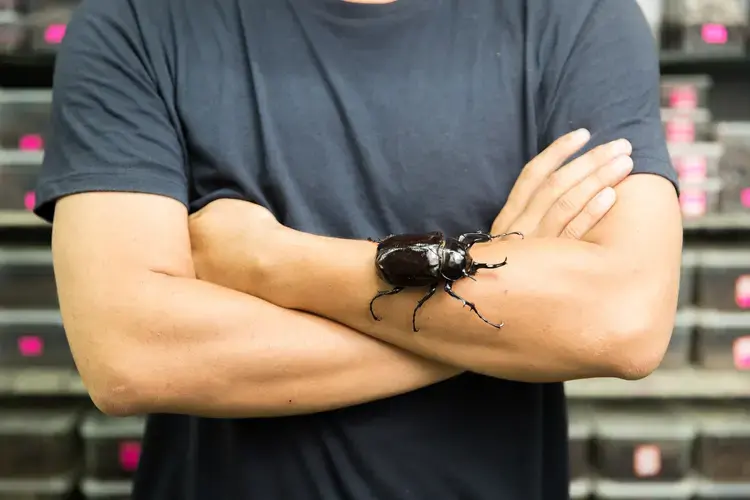 Li Huajun, 29, with an Atlas beetle (Chalcosoma atlas) in a store at Beijing's Guanyuan pet market. The species is found in southern Asia, notably in Malaysia and Indonesia. Li is particularly interested in collecting spiders and has more than 2,000 in his home.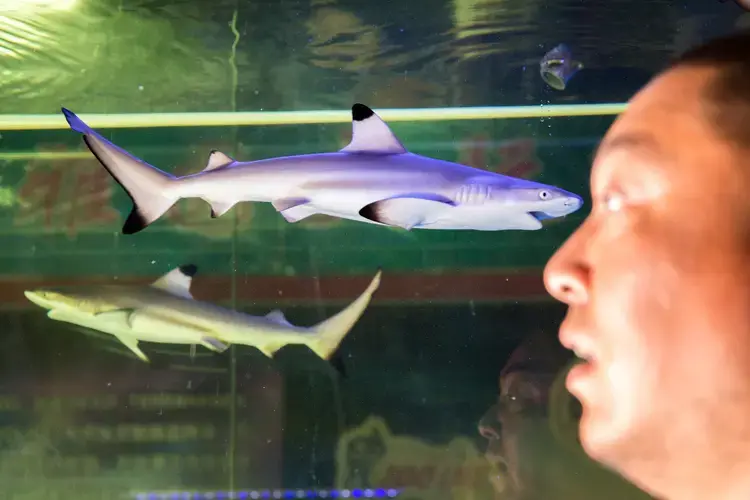 Jian Wei, 38, in front of a large tank containing blacktip reef sharks (Carcharhinus melanopterus) in his shop at the Shilihe pet market in Beijing. Jian sells three to five individuals each month for approximately 4,000RMB ($600). The species is native to the coastal waters of the Indo-Pacific region and is listed as 'near threatened' by the IUCN red list due to overfishing. Jian orders his online from the Philippines and Indonesia with most being sent to China by air freight.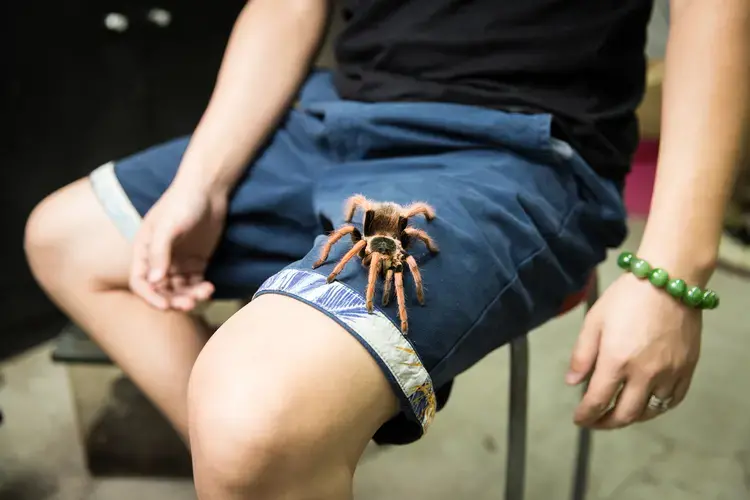 Zhang Bo, 36, with a Mexican blood tarantula (Aphonopelma chalcodes) in Beijing's Guanyuan pet market. The species is typically found in the deserts of Arizona in the US and parts of Mexico. Zhang began collecting spiders in 2007 and started selling them in 2014 through his shop in Beijing.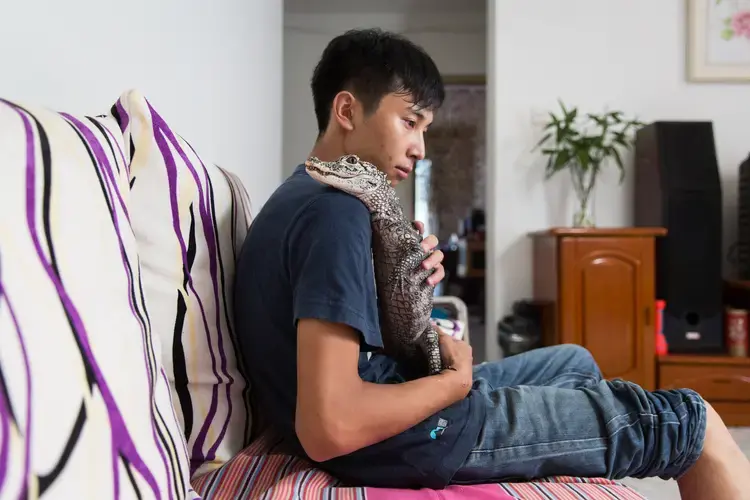 Shao Jian Feng, 26, with a Yangtze alligator (Alligator sinensis) in his home on the outskirts of Beijing. Listed by the Chinese government as a 'first-class protected animal' in 1972, this species is all but extinct in the wild and is listed as critically endangered by the IUCN red list. It is estimated that there are only about 100 individuals left in eastern China, mainly due to poaching and wetland reclamation.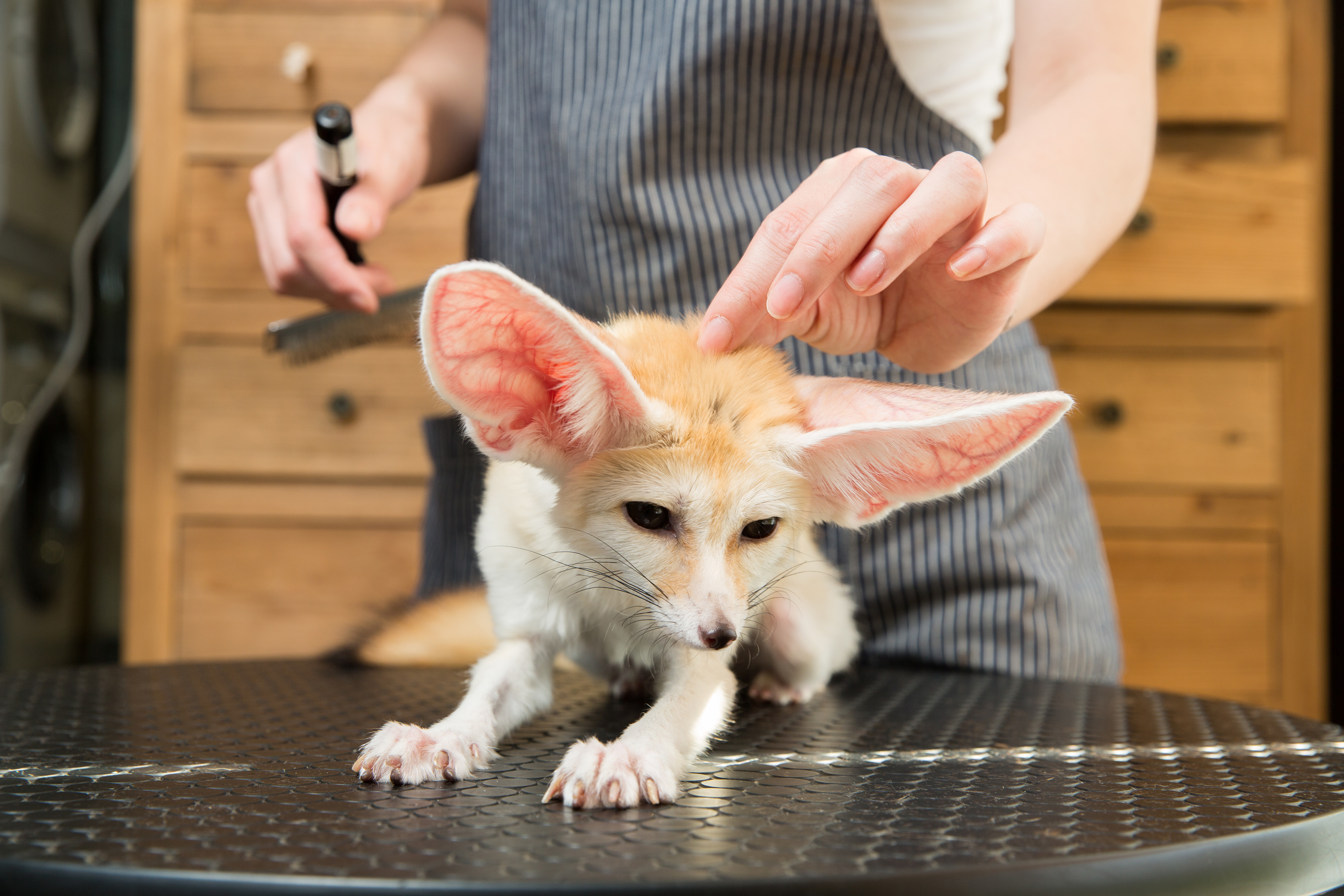 Sean Gallagher reports from Beijing on the growing trend of exotic pet ownership in China. He...
RELATED ISSUES