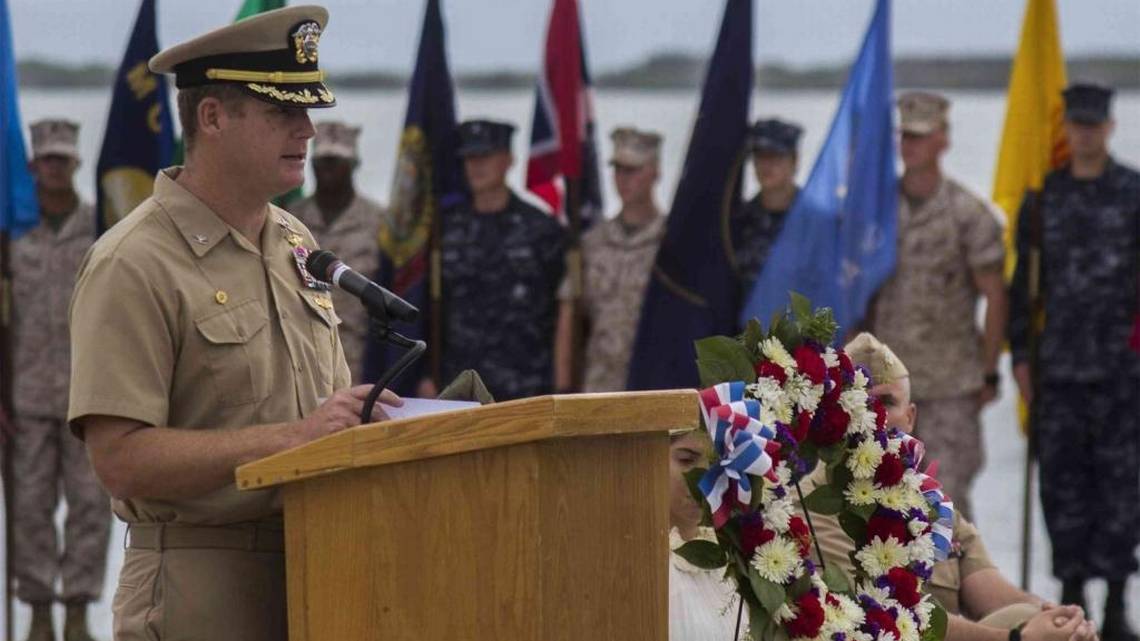 GUANTANAMO BAY NAVY BASE, Cuba — The former commander of Guantánamo Navy base is under arrest, accused of covering up an affair and fight he had with a base worker who soon afterward was found drowned in the bay, according to an indictment obtained by McClatchy.
Navy Capt. John "J.R." Nettleton was removed from his post on January 21, 2015. Ten days earlier a U.S. Coast Guard unit discovered the body of commissary worker Christopher Tur, 42, in the waters of Guantánamo Bay, a 36-page indictment says.
It charges Nettleton, 53, with two counts of obstruction of justice, one count of concealment of material facts, two counts of falsification of records, and five counts of making a false statement in a case that, in part, relies on text messages from Nettleton's daughter to a friend while the fight was occurring inside his official residence on January 9, 2015.
Nettleton turned himself into the Naval Criminal Investigative Service (NCIS) Office in Jacksonville, and was taken to the federal courthouse in Jacksonville. Nettleton pleaded not guilty, The Associated Press reported, and was released on bond. After Nettleton was relieved of command at Guantánamo four years ago, he was assigned to Navy Region Southeast headquarters in Jacksonville while the incident was under investigation.
His lawyer, former Marine Colby Vokey, who years ago defended an enemy combatant at Guantánamo, declared via email that Nettleton was "innocent of these charges."
"Captain Nettleton is looking forward to the opportunity to finally being able to rebut the allegations and the investigations after having this hanging over his head for several years," Vokey said.
(Video by Jose Iglesias)
According to the indictment, a clash began on that Friday night, Jan. 9, during a "Hail and Farewell Party," at the Officers Club up the road from Nettleton's house, to celebrate the arrival of a new executive officer on the Navy base and bid the man he was replacing farewell. Outside, Tur confronted Nettleton and accused him of having an extramarital affair with his wife, Lara.
The two men were separated, but Tur turned up at the captain's house soon after and a fight ensued. The commander's daughter heard the fight and sent a series of texts to friends, including one describing her father lying on the ground. "Um well my dad's really drunk and some other dude is here and they're like getting into a fight downstairs and I'm hiding," one text message said. She described the fight as loud, and told a friend she had locked herself in her room.
According to the indictment, that was the last time Tur was seen alive. It describes a series of escalating searches for him across the base, with Nettleton briefing police and other personnel that Tur had last been seen at the club. As the searches went on, the indictment says, Nettleton repeatedly omitted the allegation of the affair, the fact that Tur had been at his house or that an altercation had occurred — including in notices to his commander at Jacksonville, Rear Adm. Mary M. Jackson.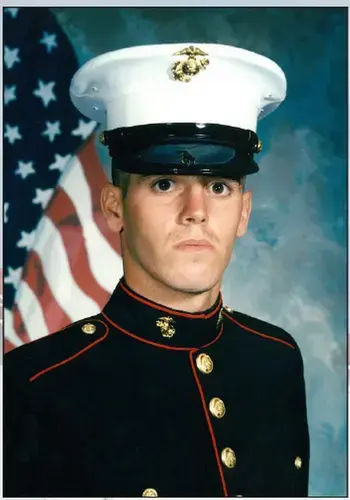 The omissions, the document says, meant the search was misdirected. At one point, another officer sought Nettleton's permission to ask the Coast Guard to search the bay, and Nettleton declined. At another, NCIS agents found an apparently bloodied paper towel near the base of the pier in Nettleton's backyard, and the captain is quoted as saying, "That's probably nothing." Subsequent tests found it had Tur's DNA.
Tur's cause of death, according to the indictment, was drowning. But he also had suffered fractured ribs and a cut on his head before he died. No one has been charged with Tur's death, and NCIS spokesman Jeff Houston said the investigation has concluded but no details outside of the indictment would be provided.
The indictment adds that Nettleton and Tur's wife colluded to cover up their affair, at one point quoting her as telling him after she was questioned by NCIS that it's "none of their business." Adultery is a crime in the military.
The charge sheet alleges Nettleton "did corruptly obstruct, influence and impede official proceedings," including the Navy investigation of Tur's disappearance and death, a Navy court-martial that has yet to occur and a federal grand jury proceeding.
Nettleton had been assigned to Navy Region Southeast Headquarters in Jacksonville, pending the Tur death investigation. Although the NCIS initially handled the crime, Justice Department attorneys subsequently took the case and presented it to a grand jury at the Middle District of the U.S. District Court in Jacksonville.
Navy spokesman Bill Dougherty referred all questions to his counterparts in the Department of Justice, where the public affairs office is closed as nonessential during the U.S. government shutdown. The DOJ case prosecutor, Peter Nothstein, did not respond to a call or email seeking additional information, notably about Nettleton's arrest and arraignment.
The Guantánamo base commander has no role in the running of the war-on-terror prison camps at the base. That is currently the responsibility of a rear admiral who commands the base's separate Detention Center Zone within the 45-square-mile outpost in southeast Cuba and answers to Adm. Craig Faller, the commander of the U.S. Southern Command in Doral.
RELATED ISSUES