Under a mandate passed by the Illinois legislature this summer, the City of Evanston is required to address its lead pipe problem more aggressively. The city has more than 11,000 lead service lines, and although tap water is treated with chemicals that minimize the corrosion of lead, almost all the water samples taken by the city in 2020 identified a small level of lead. 
The state mandate, called the Lead Service Line Replacement and Notification Act, requires that municipalities replace all lead service lines within a specific time frame. Under the law, Evanston must submit a comprehensive lead service line replacement plan by 2027. Once the plan is approved, the city must replace 3% of its service lines every year. 
---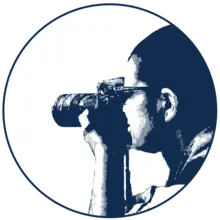 As a nonprofit journalism organization, we depend on your support to fund more than 170 reporting projects every year on critical global and local issues. Donate any amount today to become a Pulitzer Center Champion and receive exclusive benefits!
---
The mandate's push to prioritize the replacement of lead pipes is in contrast to the attitudes of some city staff members, who say they aren't worried about the lead service lines in Evanston. David Stoneback, the Director of the city's Public Works Agency, said he thinks recent efforts to replace lead pipes are spurred by water crises, like the one that occurred in Flint, Michigan. However, he said he believes lead in water isn't an issue in Evanston. No level of lead in water is safe, he added, but the lead levels in Evanston are very low. 
"I'm a pretty old guy, so I've been around prior to 1992. We didn't even treat for lead," said Stoneback. "In my opinion, if you're treating the water appropriately, the lead level is low."
Both Stoneback and Paul Moyano, the Senior Project Manager for the Evanston Water Production Bureau, said they haven't seen any evidence of lead poisoning associated with Evanston's water supply. When asked about blood lead level data in Evanston, neither of them had seen any recent data. 
Data provided by the City of Evanston's Health and Human Services Department show that 2018 blood tests found higher-than-normal amounts of lead in the blood of Evanston children. The Centers for Disease Control and Prevention's threshold for a higher-than-average blood lead level is called its blood lead reference value. 
This threshold was recently lowered from 5 micrograms per deciliter (µg/dL) to 3.5 µg/dL. Prior to the shift, only 4% of the 2018 blood tests exceeded the CDC's blood reference value at the time. Now, 94% of the 2018 blood tests would be considered above the CDC's reference value. 
According to Dr. Ernest Chiodo, a physician, attorney, and industrial toxicologist, lead is "very, very, very neurotoxic to little kids." Read more about the 2018 blood testing data, the health risks associated with lead, and the presence of lead in Evanston in Part 1 of this series.
Changes brought by the state mandate
In accordance with the new state law, Evanston is in the process of developing a Lead Service Line Replacement plan. The city has hired CDM Smith, an engineering consultant firm, to help formulate the plan. 
Evanston must submit a draft of the plan to the state by April 2024, with the final version due in April 2027. All lead service lines must be replaced within 30 to 35 years of the plan's approval, which means the city could be free of these pipes by 2060. 
The mandate also puts a spotlight on private lead service lines. Water service lines run between the water main under the street and the water meter at the house, meaning that one portion of the pipe lies under public property and another portion lies under private property. The city has always financed the replacement of lead service lines under public property, but homeowners are responsible for replacing the private portion, which Stoneback said costs about $7,000 on average in Evanston.
Every year, the city initiates a water main improvement project, and during the process, replaces some lead service lines in that area, said Darrell King, the city's Water Production Bureau Chief. "In years past, including this year, we would only replace the service line in the right-of-way, or the portion that the city owns, and then it would be up to the homeowner to replace their portion," he said. 
This is called a partial lead pipe replacement. According to the CDC, replacing only a portion of a lead service line is dangerous and actually increases the amount of lead found in the water for a period of time. The state mandate banned all partial lead pipe replacements, and the city is working out the details on how to provide free private lead pipe replacements during water main projects, King said. 
Under the mandate, the city will also replace private service lines at no cost to the homeowner when the service line is damaged. About 60 lead service lines are damaged each year, and starting in January 2022, these will need to be replaced, not repaired, said Stoneback. 
It's currently unclear whether the city will pay to replace private service lines at the homeowner's request when there isn't already a project or water main replacement occurring on that street. Stoneback said he hopes the city will be able to cover this cost going forward. "But we can't guarantee that, because we don't know how much funding the state and/or federal government will provide to Evanston," he added.
Lead pipe program largely taps homeowners to pay
While city officials draft a new lead pipe replacement plan, Evanston homeowners who wish to replace their lead service lines are still directed to the city's current lead pipe program. The program maintains that if homeowners hire a plumber — at their own expense — to replace the lead service line under their property and up to the parkway, then within three to six months, the city will replace the service lines from the parkway to the water main on that street.
Under this program, homeowners are responsible for finding out if their water contains lead by paying an analytical laboratory to conduct a water quality test, which costs between $20 and $100, according to the City of Evanston website, and if the answer is yes, to initiate and finance the replacement process. 
Evanston offers an interest-free loan program that covers the initial cost of the pipe replacement, but residents are still expected to pay back the full amount of the loan funding the work, which local plumbers say may cost between $4,500 and $15,000. To pay back the loan, residents must pay $100 monthly, which will be added to their utilities bill, until the loan is paid off.
The city also offers a grant program that covers the full cost of replacing the private lead pipe. However, the grant program is only available between April 15 and October 15 in neighborhoods where more than half of residents have incomes at or lower than 80% of the Area Median Income, which is $78,904, according to the U.S. Census Bureau, and only when a water main replacement project is already occurring on that block. 
A lack of robust city services may leave lower-income families without the resources or financial assistance they need to ensure the drinking water is safe. 
According to Moyano, the city will consider equity while developing its Lead Service Line Replacement plan. "We are going to be looking through an equity lens in our prioritization process, but the process still hasn't been defined," he said. 
Funding the pipe replacement project
A tremendous amount of new work will need to be completed as a result of the new state mandate, so the city will need additional staffing, Stoneback said. There will be an increased need for plumbers to replace the private service lines since City of Evanston employees are not trained to work in people's homes, he added. The city will have to figure out how to hire plumbers to do this work, he said. 
According to recent City Council discussions, about $6 million of the $43 million in American Rescue Plan Act (ARPA) funds will be allocated to the water fund, and can be used for water main replacements and lead pipe replacements. Additionally, the city received a $1 million grant to replace lead service lines from Rebuild Illinois, a state capital project that makes investments in infrastructure. The city has submitted an application to the state for up to $4 million in principal forgiveness loans, Stoneback said.
Stoneback added that the state is also counting on President Joe Biden's infrastructure bill, which allocates $55 billion to replace lead service lines nationwide and provide clean drinking water.
New mandate could create new jobs
Fifth Ward Council member Bobby Burns sees the new state mandate as a way to ensure residents have access to clean drinking water, but also as an opportunity to create jobs for residents. The city will need workers to replace lead service lines over the next 30 years, and should train its own residents to do the job, Burns said. The mandate could create local trade jobs for individuals who grew up in Evanston, he said. 
Replacing lead service lines is very expensive, and most of that cost is labor, said Burns. "That's a lot of money that we could direct towards Evanston residents that they can use to support their families in every way and can help people afford to stay and live in Evanston," he said. 
According to Burns, the best workforce development programs are the ones where workers are paid a stipend during their training, and then receive a salary with benefits once they are hired full-time. This is how he envisions the jobs created by the state mandate. The city could also use ARPA money to pay for the initial stipend, in addition to some other associated costs, like new equipment, Burns said. 
Burns said he has a couple of ideas about how the city could allocate ARPA money, but funding Lead Service Line Replacement projects and hiring Evanstonians to do the work is his top priority. He has pitched this idea to the city's Economic Development Committee and is now working on a detailed proposal. 
In his home, Burns said he and his family drink bottled and filtered water, but he recognizes that these are costs not everyone can bear. The city will work toward replacing the lead pipes, but in the meantime, residents need to know how to test their water, how water quality impacts health and how to filter their water, Burns said. 
Resources for concerned residents
Evanston won't be free of lead service lines for another few decades, but there are steps residents can take to protect themselves until these pipes are replaced.
Moyano said any residents worried about lead in their drinking water should first look at the city's website for a list of resources. One of these resources, Evanston's Water Service Information Map, displays the material of each service line as well as the year it was installed. Individuals who are served by a lead service line should then evaluate whether they are in a high-risk category or not, Moyano said. Infants, small children and pregnant women are at an increased risk for lead poisoning, according to the CDC.
Chiodo suggested that individuals living in a house with lead pipes should run their tap for a couple of minutes in the morning. This flushes out the water that's been sitting in the pipes and may have accumulated lead particles. Individuals living in a high-rise building should run the water longer, maybe up to five minutes, he said. "That's what they told me in public health school at Harvard," he added.
The City of Evanston's website also states residents can minimize lead exposure by using cold water for drinking and cooking, which is less likely to contain lead particulate, or by purchasing a "point-of-use" water filter. According to the CDC, the main function of many popular filters is to improve the taste of water, and most don't fully protect from all contaminants, so residents should look for filters that are certified against NSF/ANSI standards 42 and 53.
While these steps decrease the amount of lead that ends up in drinking water, the long-term solution is to replace all lead service lines and lead plumbing.
The City of Evanston will work toward removing these pipes, thanks to the state mandate, but this process will take decades. In the meantime, residents can test their water, flush and filter the tap, and wait, perhaps anxiously, to see the Lead Service Line Replacement plan that the city is developing. 
RELATED ISSUES

Governance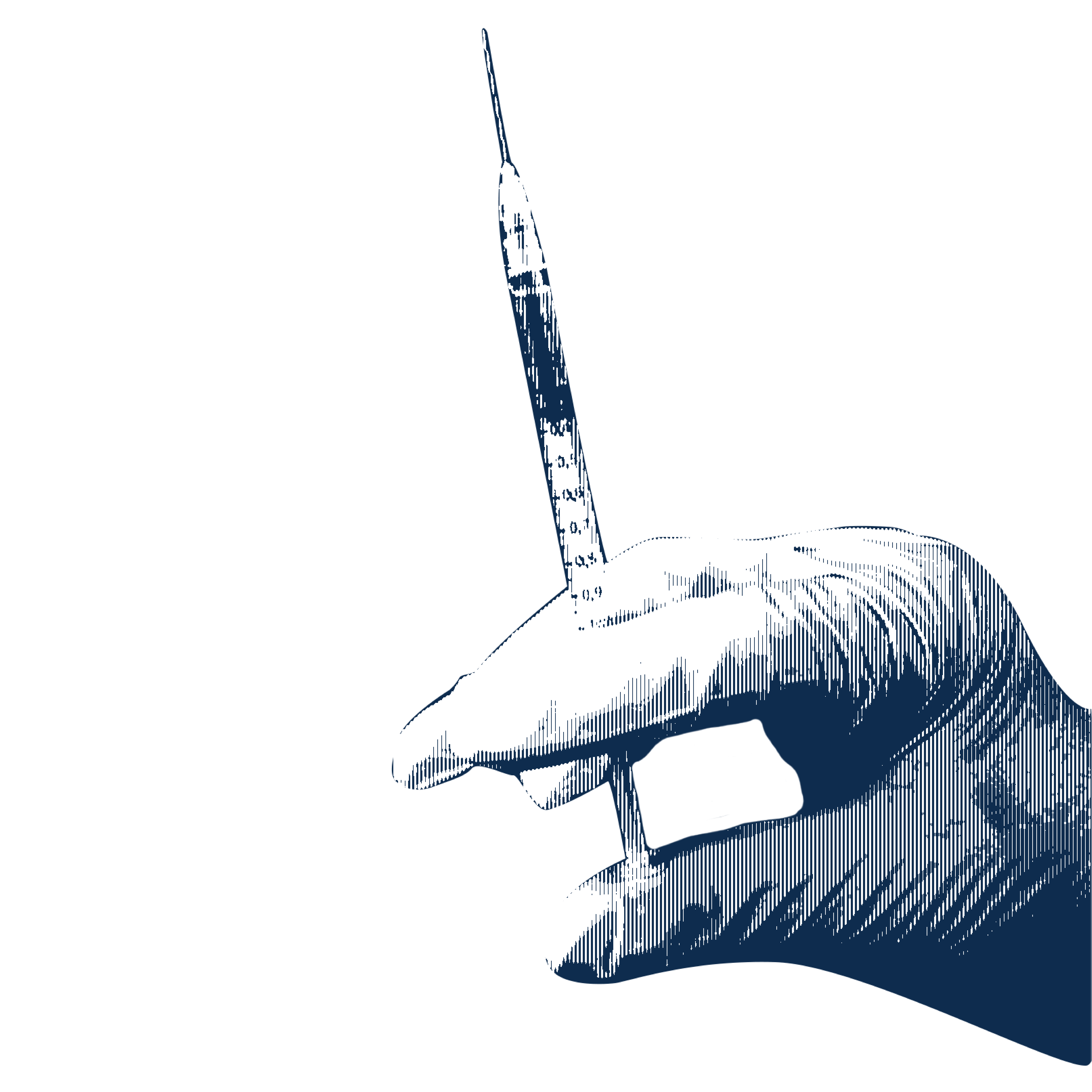 Health