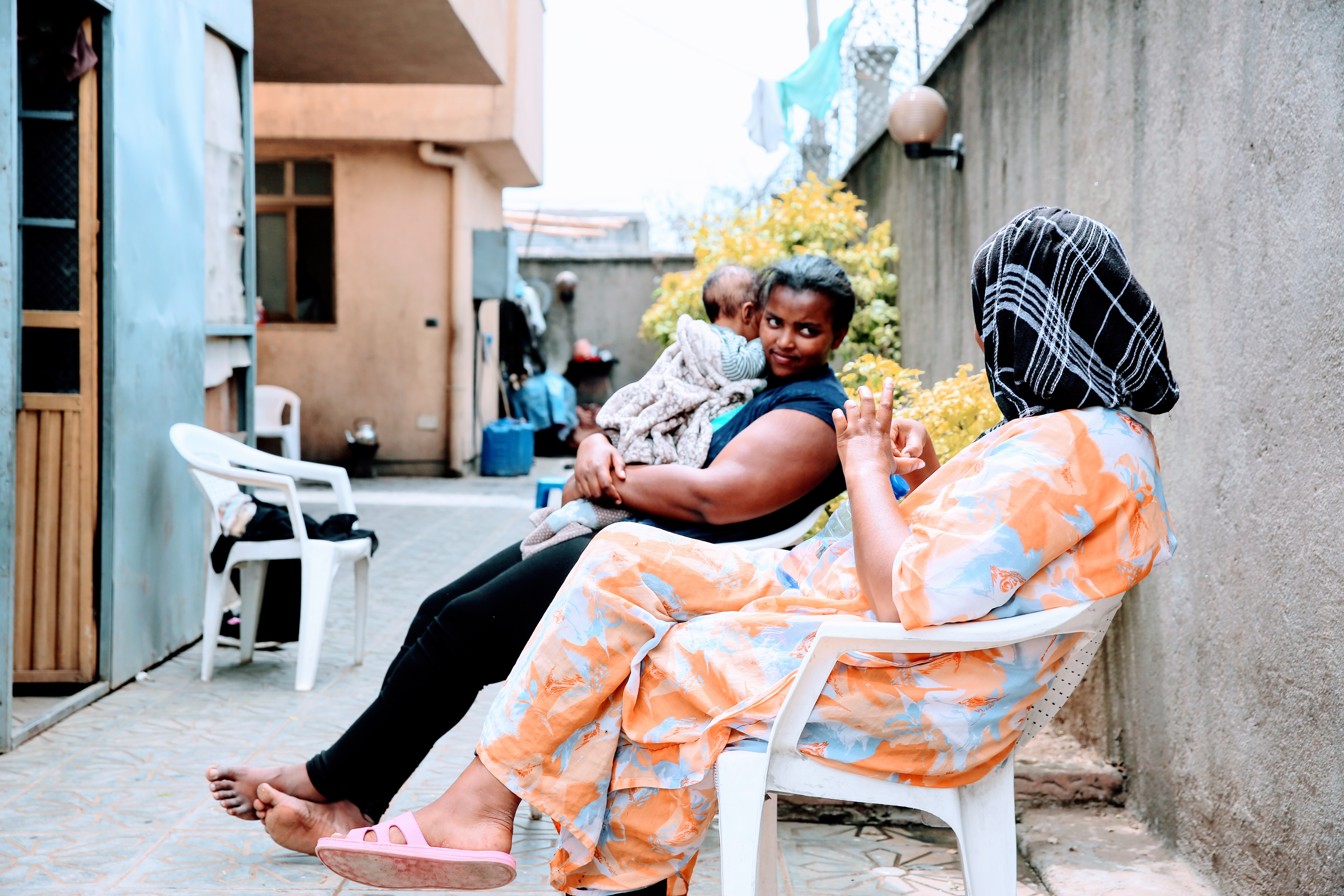 In February of 2019, Hirut D. Gebretsadik, a local media professional,  Meklit Mersha, local photographer, and I visited Agar Charitable Society in Addis Ababa, Ethiopia, to speak to staff and the women seeking care. Since speaking with them two years ago, the plight of women returning after being trafficked to the Middle East has only worsened with additional crises including the conflict in the northern Tigray region and the coronavirus.
Psychologist Mihret Hiruy who was assigned by the Ethiopian Public Health Institute (EPHI) to coordinate and provide mental health care to women in quarantine said, "We may have 200 to 300 people coming [at once to our centers] so there isn't a lot of time…Within these [14] days we cannot help them as much as we'd like to so we give them psychological first aid... My concern is—what about post-COVID?" 
Abera Adeba, head of Agar Ethiopia Charitable Society, recently told Emeline Wuilbercq in a report for Thomson Reuters Foundation, "The counselling service (in quarantine) is not adequate… It is there... for the case of emergency. It's not enough to fully rehabilitate and send them home." 
As the coordinator of the technical working group Mental Health and Psychosocial Support (MHPSS), Hiruy said the team's efforts led to government support. The women received mental health care and additional rented homes to serve as shelters for women who cannot return home either due to the conflict or the need for additional psychosocial support after quarantine. Hiruy hopes to continue advocating for girls and women while caring for their mental health when they return to Ethiopia.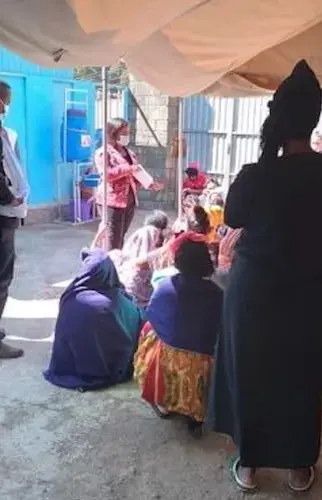 Many Ethiopian women who are trafficked to the Middle East as domestic workers consider themselves lucky to return home alive. 
This is what Aziza Abdo told us over and over when we visited her at Agar Charitable Society, one of the only shelters dedicated to the reintegration and rehabilitation of women who have returned home to Ethiopia traumatized and in need of mental health care. There is nowhere for her to live, and she does not have a way to support herself after leaving the shelter. 
"The outside world is tough… I can't count on being able to find [a job]… I'm only leaving because I have to," she says.
There are currently 11 million job seekers in Ethiopia with an additional 2 million added each year  but the government is only able to generate about 1 million jobs a year according to a presentation given by the Ministry of Labor and Social Affairs.
From the window behind her, the afternoon sun creates a patch of light on the white tiled floor in a dim room. The whir of an electric machine fills the air with freshly ground coffee beans. Abdo is seated on a plush leather chair, and the faint sound of women talking on a veranda surrounded by a tall, concrete wall can be heard. In the next room, women gather around a large table eating lunch together.
The calm and inviting atmosphere provides a sense of a regular Ethiopian household, a significant contrast to the past experiences for the women living here.
While working as domestic help in Yemen, Abdo married and had two children. Her husband was abusive, and she tells us, "He used to beat me up. He took my money. He took my gold jewelry. He would lock me up and leave me home…" Believing he would kill her, she left her four-year-old twins.
She begins crying while talking about the harrowing choice to leave her children saying, "I was bitter and desperate. That's why I came by sea. I paid smugglers who transported me from Yemen to Afar, Ethiopia." 
In the northeast of Ethiopia, Afar is home to refugee camps sheltering thousands of Eritreans, and Abdo stayed in one of these camps before moving on to Djibouti. Having no other options, she finally returned to Addis with the help of the International Organization of Migration (IOM). When she arrived, she was provided 2,000 birr which is just over $50 USD and went straight to her uncle's house in Addis. Only after neighbors intervened, she says, did her uncle allow her in.
It is common for family members not to want women like Abdo to return home to them. Sometimes it is because of the stigma surrounding what happened to her—some assume domestic workers engaged in sex work while others either cannot afford to or do not know how to care for women experiencing mental health problems. 
Her uncle had stolen all the money she had been sending home, and it was not long before he brought her to Agar, telling the staff she was mentally ill. He left her outside while he in went in to speak with someone so she does not know what he told them, but after he left, she was immediately taken to Amanuel Hospital, the only psychiatric hospital in Ethiopia's capital, for a psychiatric evaluation. 
She says, "[They took] me to Amanuel, but I wasn't sick… I was normal upon arrival and didn't have any difficulty."
She believes her uncle claimed she was ill so that he could send her away and keep the grandmother's home the family inherited. He even turned off his phone and refused to visit or allow her to return home. For six months, she took tiny pink tablets, but she does not know what for and she has since stopped taking them.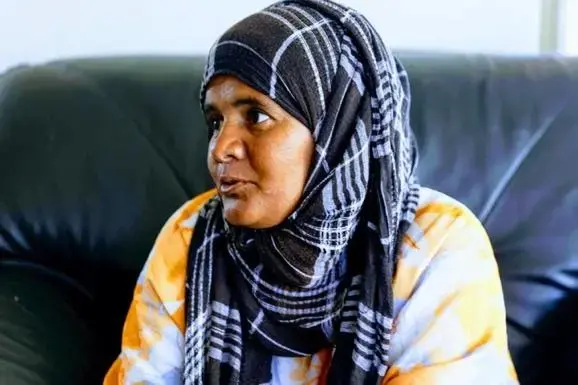 She tells us that leaving her children with an abusive husband and returning to an uncle who refuses to shelter her are what's causing her trouble. Because she has stayed for a year and a half, which is much longer than most, the organization has told her she must leave so that other women may benefit from their services. Yet, she repeats over and over that she does not know if she will be able to make money or where she will live. She has nothing, she says.
Sensing her fear, we ask what she plans to do and where she will she go. Abdo tells us she will try selling coffee and tea similar to the many women found walking the streets of Addis Ababa peddling their products, but the staff at Agar lament the fate of so many living on the streets. Ending the conversation feels wrong and incomplete. Like many of the women who have returned, the future is both uncertain and precarious.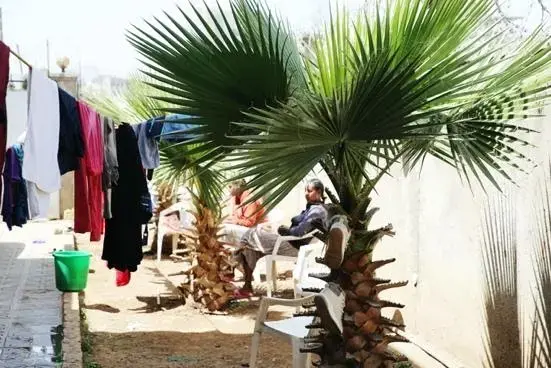 Elsabet Abayneh, the head clinical nurse says, "[We] hold on to them and support them for the longest time, and then it's inevitable that they're asked to move and make room for other returnees… It is very difficult to break such news."
Their rehabilitation can sometimes take up to six months, and some have returned with children so it is even more important for them to continue being healthy and find work. Once their health improves, Agar pays for their clients to receive skills training such as hairdressing or tailoring. However, the employment opportunities are almost non-existent. In other cases, family members discontinue needed medications, and women may relapse. Abayneh speaks with sadness as she recalls one woman needing to return three times.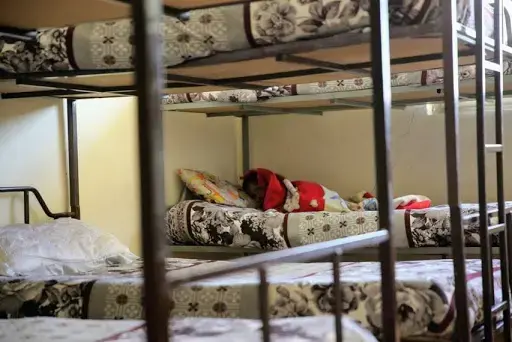 Unless we as a society help these women reintegrate and commit to their continued survival, "people will always leave and be traumatized and we will have to always carry the consequences of the upheaval," Abayneh says.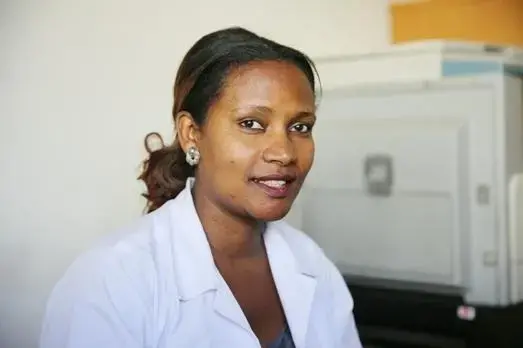 Established in 2005, Agar provides holistic support for victims of human trafficking including counseling, shelter, food, training, and family reunification. Katie Kuschminder, assistant professor at UNU-MERIT/Maastricht in the Netherlands who researches female migrants' reintegration said that the founder of Agar, Sasu TesfaMariam, told her the 2013 crisis prompted them to respond to traumatized and mentally ill returnees. It remains one of the only organizations responding exclusively to traumatized and mentally ill women in addition to ASWAD and the Good Samaritan.
The Freedom Fund, an organization that works to end global slavery, identifies certain countries like Ethiopia as hotspots due to "high numbers of women… returning from situations of servitude in the Middle East in dire need of mental health and other support." Over three years, they have invested almost $6 million by partnering with organizations like Agar that focus on treating mental trauma and incomplete
Eager to explain how Agar receives returnees experiencing mental illness and what kind of care they provide, Abayneh walks us through the process. Many organizations work to identify women in need of their services including the Ministry of Foreign Affairs, the Ministry of Social and Labor Affairs, the IOM, police, and the highway department, among other organizations.
However, it is often a direct call from Bole International Airport informing them that a woman who has returned is acting strange. Once they pick up the woman or women, they transport them back to the shelter for observation and assessment. The most common method of observation is to assess if they are oriented to person, place, and time.
Those with physical injuries or conditions are sent to public or private hospitals, and those experiencing a mental condition are sent to Amanuel. Psychiatric nurses are in charge of this observation and will send a woman to Amanuel for a diagnosis, observation, and medication if necessary.
Of the conditions most often observed among women returning from the Middle East, she says, "…some are depressed and some are restless. It varies. [They may be] hyperactive, moody, aggressive, delusional, hallucinating… [having] false perceptions… and such things."
Once they return from Amanuel to the shelter at Agar, the nurses provide all of their care including feeding, personal hygiene, changing dressings, providing daily medications, counseling, and sometimes administering injections to calm them. 
Abayneh bemoans the challenges of providing care to these women when resources and opportunities outside the shelter are so limited. Even Agar itself is limited in the space they have to accommodate returnees. As many as 100 can be accommodated, and they currently have about 32 women staying with them.
Agar recently built an additional shelter for women who have experienced gender-based violence in Bahir Dar as well as two separate shelters for men in Addis and one in Bahir Dar. They are in need of a separate shelter for women with children and an ambulance to transport more patients. They could also use additional supervision from a clinical psychologist.
We are told there is currently one clinical psychologist who oversees both shelters. Getahun Tibebu, a clinical psychologist, has worked part-time with Agar for the past seven months. He was providing mentoring to the clinical nursing staff so that they could provide counseling, but he mostly works with the male shelter. This is mainly because women with trauma feel more comfortable working with psychiatric nurses work that are also female.
Most of the interventions the women are in need of are related to trauma. He says, "They're just dissociating. After a while they will regain consciousness, and they know where they are and so on… Once we… calm them and they see their families they will regain their consciousness again." Others will have a clear psychiatric problem like a psychotic episode probably due to the stress of their traumatic experiences or perhaps something else like a vulnerability to it that was provoked.
During the day they provide counseling twice a week. Getahun conducts both individual and structured group therapy during which he encourages participants to discuss both bad and good experiences as well what their future will hold. He finds group therapy helpful so that they know they are not alone. 
The clinical nursing staff supervises nighttime at the women's shelter. This is a time when women may quarrel, become violent, or relapse if they have not taken their medication. When women are very destructive or trying to harm others or themselves, a mixture of risperdol, a medication used to treat psychotic disorders, and daizapam, an anti-anxiety medication, are injected. This injection calms them immediately with rapid sedation and is used in these psychiatric emergencies we are told. We request a night visit but are told that it would not be possible because it would be disruptive to the women receiving treatment.
When the women are ready, they will reunite them with family members and provide psycho-education to help with the stigma of taking back a daughter or sister who has been traumatized and may have mental health problems. Explaining their conditions and the importance of medication is critical to helping families who will have the burden of care understand that mental trauma and other illnesses are not contagious or an indication that one is possessed or evil.
We ask Getahun if he has observed differences between the conditions being treated at the male and female shelters. "I think the difference is very significant because being female by itself is a vulnerability…. the females will have a lot of mental illness… Somehow the males are more resilient," he says. For the women, it is mostly mental illness and trauma while there is often ethnic conflict with the men. He has observed how they separate into different groups according to ethnicity at the men's home. 
We wonder why there is a full-time psychologist for the men's shelter and not the women's, but he tells us that a female master's of psychology student named Ekram was recently added to the full-time staff. She will now be working directly with the women. After repeated attempts, we were unable to reach her for an interview. 
While conducting these interviews, a slight woman dressed in orange followed the team throughout the building. At one point, she huddled in the corner in a chair right next to Aziza as she shared her story with us. Folding in on herself as if not to take up space, she stared down at her hands. Because she followed us and seemed to be listening at times, we wondered if she wanted to speak with us.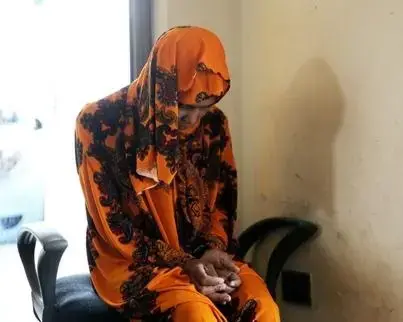 As we are leaving, we ask Kumneger Addisu, the training program manager, if we can speak with her, but he tells us, "Not yet. She has just arrived and is still not awakened from being in a trance. It takes a couple of weeks before women like her come out of it." We watch as she shuffles down the hall and spoons food into her mouth while sitting quietly alone.