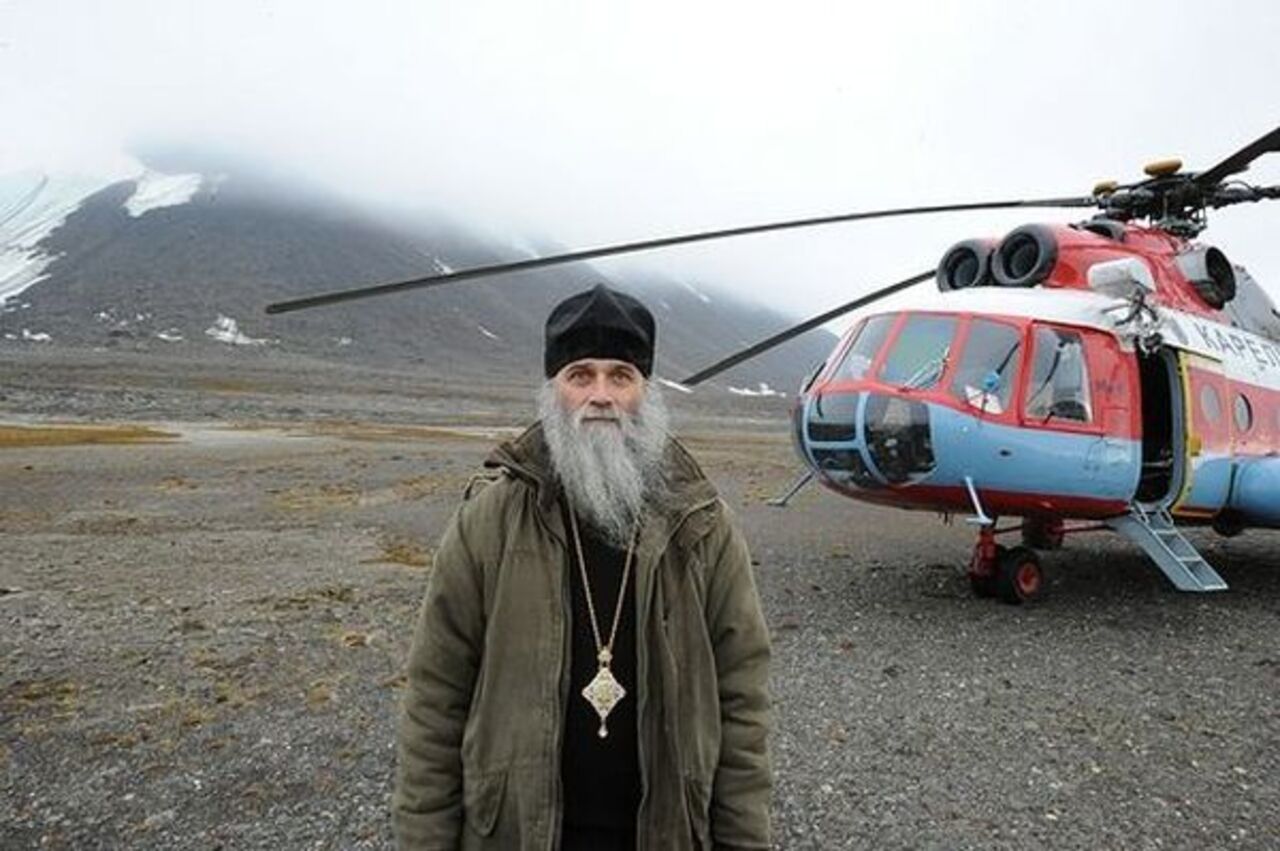 The following is a translation from French. To read this report's French version in full, visit Heidi.News.
---
I am optimistic after my discussion with the mysterious Katya. I am getting closer to my target. I will roam the Russian Far North with the spiritual father, Vladika Iakov, who will tell me everything about Russia, oil, gas, the war in Ukraine, Vladimir Putin and his regime. Because, for certain, the Orthodox Church knew beforehand the war plans of the Kremlin. I'm still at the Novotel in Arkhangelsk, where I left you at the end of the previous chapter.
---
At 10 o'clock that evening, my own miracle is brutally shattered. While I'm eating at the Novotel restaurant in Arkhangelsk, watching the icy bay lit by the moon, and messaging with the colleagues hidden in Kiev's basements, two police officers in uniform show up. One has Asian features and the other has a thick fire-red mustache and speaks a little English. He asks for my passport. He wants to know if I'm still planning on taking the plane at 11:00 in the morning to Naryan-Mar. He tells me that if I do, my safety will be at risk. At risk in what way?
"We cannot ensure the safety of foreigners in that region." I try to understand. I say that I will be safe, a guest even of the holy man, Vladika Yakov, here's his address: Lenin Uliza 7, Arkticesky sobor. A man named Yuri will come to get me at the airport. I have his phone number too. The officer with the mustache gives me back my passport and tells me that if I take that flight I'll be arrested. He suggests I take the first possible flight back to Moscow and do not leave the hotel except to get in a taxi to the airport the next day.
---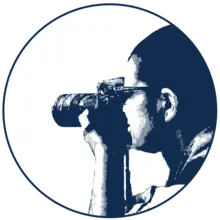 As a nonprofit journalism organization, we depend on your support to fund more than 170 reporting projects every year on critical global and local issues. Donate any amount today to become a Pulitzer Center Champion and receive exclusive benefits!
---
Ten minutes pass and Katya calls. The angel does not sound heavenly anymore. Her voice is shaky, as if she has been awakened by a nightmare in the middle of the night.
She also uses the term "your personal safety" and says that something could happen. "If you go, it's dangerous. You could be arrested." She says that the governor of the Nenets' autonomous region has called her.
"The international situation being as you know, they have forbidden Vladika from talking to you."
"How did they know about me, and that I was going to Yakov and about your being a go-between?"
"Maybe a trail started from the plane tickets. Maybe they knew about your contact with Vladika. Maybe he was the one to talk about me with the governor. But it is what it is." Her tone grows less and less friendly.
She's clearly strained. Maybe she's afraid and the situation caught her off guard. Is she in good faith? Or maybe she had some role in the whole thing, she contacted the secret services herself in Naryan-Mar and sent my resume and questions, vague as they were? Or was it the bishop? Perhaps his asking to use the helicopter signaled the unusual visit of a Western journalist in times of war, and alerted the authorities?
One question stands above the others: who is Ekaterina Kuzmina really? All I know about her is that she is from Taganrog, a port and industrial city on the sea of Azov, right by the Ukrainian border and Mariupol; and she says she studied at the Business School of Economics in London. She is definitely a very wealthy woman and moves in Putin's inner circles.
I remember Maksim's words, "I can tell you that it is very hard, especially for a woman, to make it so far coming from those areas. Anton Chekov was from Taganrog, but he was Anton Chekov."
When we see each other again in Moscow, Maksim is dumbstruck with panic. He's afraid that "this monk story" will end up getting him in trouble with the FSB. He also got a call from Katya at 1:00 a.m., who told him to convince me to leave Russia immediately. And he is overwhelmed by the unknowns, he who has always been so clear-eyed, so rational. He doesn't know if he'll be able to find a new job at his level, whether he'll be able to withdraw his savings in a foreign currency, whether he will decide to go to Finland to avoid a forced draft. He is not even sure he loves his girlfriend Natasha anymore.
"We can't find the words to talk to each other now. She is Moldovan, all her relatives are in Ukraine. We grow apart with every minute that passes."
Maksim's chats are now about the many Russian soldiers dying in battle, about Uncle Fyodor still barricaded in the nuclear power plant. It's a night of rain and freezing wind, the windows of the Riba Mya restaurant seem to be crying. Moscow's dazzling lights only add to the sorrow. We are two hundred meters from the Kremlin where they seem to be deciding to impose a state of war.
At the table next to us, a dozen young women are having a bachelorette party. Laughter, Eugene Onegin vodka, background jazz.
Then Alexei calls. The fixer who solves problems and then became a problem, going off the radar. He tells me that he wasn't arrested but that his girlfriend, a well-known actress, was, but they'd released her.
"Why did you drop me, Alexei?"
He wants to tell me about Yakov, what happened that "damned February 21" when he was in Naryan-Mar.
We meet the next day at a café in front of the French embassy. He looks as scruffy as ever, his sweater full of patches, especially over his big belly, that of a voracious eater. Alexei is in great demand as a TV producer. Red-eyed, he tells me that he was working on a TV series, a story about the Nenet reindeer herders who became oil workers for Rosneft. For logistical reasons, it hadn't been possible to film in Yamal's arctic peninsula and the production had decided to set the series in the western tundra. Weeks ago, they had set an appointment in Naryan-Mar with the governor to agree on an institutional collaboration. But as soon as they got there, the meeting was canceled.
"The region's military leaders were meeting, and they suggested we go straight back to Moscow," he tells me. "I'm sure you know that along the coasts of the Barents Sea there are almost 3,000 nuclear warheads and many operational bases. That's Putin's stronghold. So, I got in touch with Yakov, who I had met in Moscow, to organize your project. I knew he was very powerful and thought he might somehow help us with the governor. He invites me to dinner in his wooden church and I go with my assistant.
There's another guest there, named Aleksandr Dudorov, the deputy governor, regional secretary of United Russia, Putin's party, and head of the district security services, meaning the head of the FSB."
Alexei falls silent for a moment. He doesn't want to forget any details.
"We eat fish, along with a lot of whiskey. Out of nowhere, the bishop toasts the invasion of Ukraine. My assistant and I look at each other, open-mouthed, we don't know how to react. The deputy governor toasts too and says that the time has finally come. The bishop reports that the attack is set for the 23rd or 24th, he's been told. Then he says that it will be solved once and for all for the division of the Orthodox Church, which will fall into the darkness in which the Ukrainian church will be sunk. I remember that he talked about the Ukrainians as a people who had given their hearts to the prince of darkness and fascism. He said the time had come for Russia to go back to its mission."
Alexei and Dudorov had talked about my imminent arrival. The deputy governor is to have said, "Vladika's guests are our guests."
When the war broke out, only two days after that toast, Alexei was in Surgut on the Ob River, in western Siberia. He was an assistant to the Canadian director Neegan Trudel, who is filming "Solstagia", a film about the loss of the native places of the Great North, villages and memory erased by climate change.
"We started to drink and the words of the bishop in the wooden church in Naryan-Mar echoed in my mind. I thought of the procession organized in perfect sync with the military attack. On the 26th, I went back to Moscow. My wife and many friends had been arrested in Pushkin Square. I saw our lives destroyed, not being able to raise my children in the land we love, a bit like in Trudel's film."
Alexei's voice trembles with rage and it betrays something of a plea for mercy. "I cursed Putin and I drank and drank. I drank for three days, looking for a different world. But I found none."
________________________________
Now Alexei lives in Paris with his family and is working on a film about Russian exiles.
Maksim left his girlfriend and stayed in Moscow. He doesn't support the regime, but he defends Russia's motives "to not obey the new world order."
Ekaterina seems to be working on a research project about dinosaur eggs in Mongolia, funded by a Chinese bank.
Aleksandr Dudorov, the deputy governor of Naryan-Mar, lost a son in combat in Mariupol: Georgy was a parachutist and was 24 years old.
Vladimir Putin announced further investments in the Arctic at the International Arctic Forum in Moscow on April 12, 2022. Twenty billion dollars will go into the development of the Northern Sea Route. No one from the West attended the conference.
Translated by Miriam Hurley.
RELATED ISSUES

Issue
Conflict and Peace Building
Conflict and Peace Building

Governance

Religion