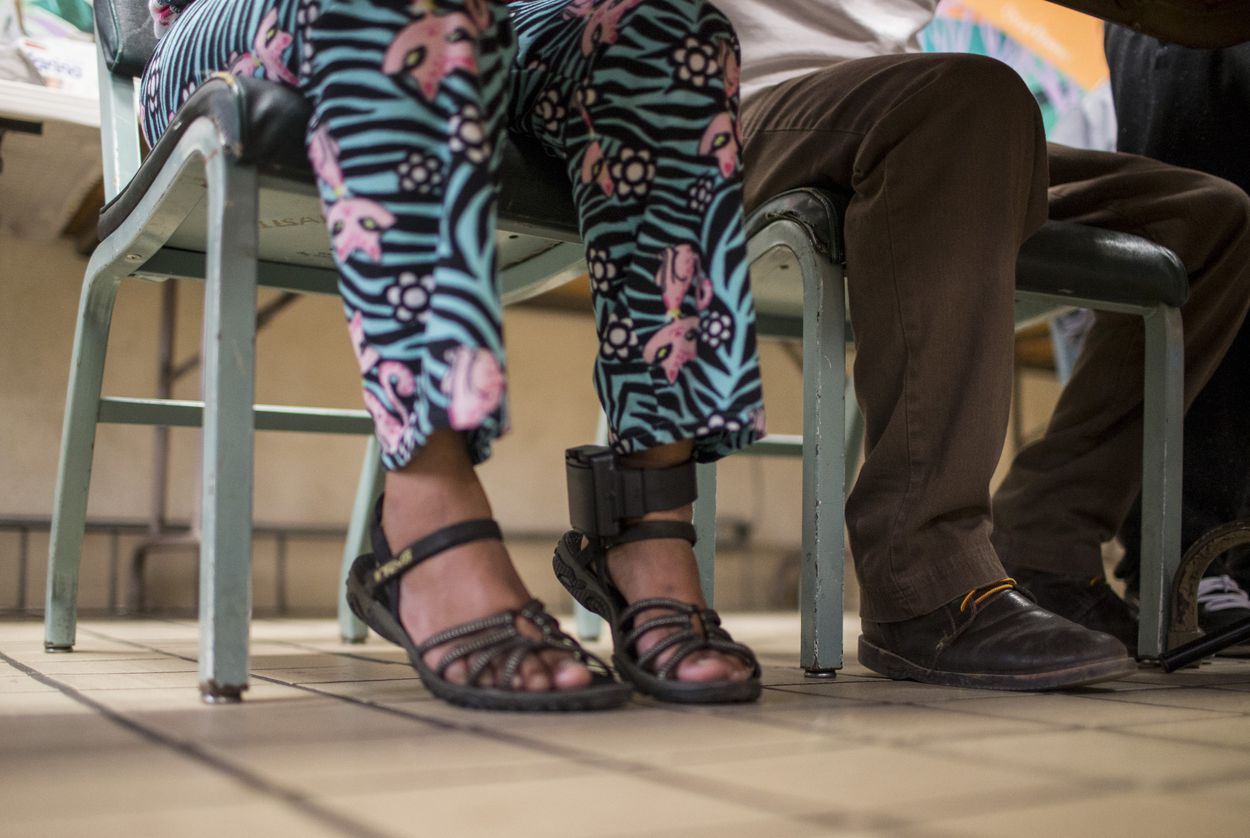 El Paso — On Monday afternoon at a migrant shelter in this border city, Mario, an undocumented Honduran immigrant who was separated from his daughter, struggled to tell reporters how all he wanted to do was wish her happy birthday and ask for her forgiveness.
On Thursday, he said he's had the chance to do both after finally learning his 10-year-old daughter's location: She's somewhere in El Paso, he said, and she's safe.
"I said, 'Please forgive me for letting them separate us,'" he said. "But she's a smart girl, and she understood that the most important thing is that we're going to be able to be together."
Mario was one of 32 undocumented parents who had been separated from their children after being apprehended or turning themselves in to federal border officers under a zero-tolerance policy on undocumented border crossers that's led to more than 2,300 children being separated from their parents.
Ruben Garcia, the director of the El Paso-based Annunciation House where the migrants were received, said the group was among the first to be released after President Donald Trump reversed course and halted family separations through an executive order. 
Some, like Mario, didn't even know where their children were after arriving at the shelter.
Garcia said about a dozen parents from that group remain at the shelter, and all of them now know where their children are — although not all have been able to speak to them. Some of the other parents are trying to connect with family members in the United States who were likely named the children's designated sponsors when the families were caught and separated. 
But before he can be reunited with his daughter, Mario — who asked to be identified only by his first name to avoid the possibility of jeopardizing his asylum claim — needs the Honduran government to fax a copy of his birth certificate to the legal representatives who are helping him while he's at the shelter.
Garcia said the birth certificate is one of the documents that the Office of Refugee Resettlement, which has custody of the children, asks to see before approving reunifications, but those aren't returned to the parents after they are released from federal custody.
"And so when you talk to ORR, you say, 'ICE took my birth certificate,' and they'll say that ICE and ORR don't talk to each other," Garcia said. "It's just a problematic system."
A spokesperson with the ICE field office in El Paso said the agency does not keep identifying documents once an immigrant is released from its custody. 
Garcia said most of the parents who were apprehended and separated will likely be reunited with their children wherever the designated sponsor is located because that's a faster option than starting the process over to bring the parent and child together. 
To locate their children, the parents have been reaching out to the designated sponsors, who then have to connect them with the ORR social worker in charge of the child's case.
"They call the [sponsor] and he or she gives the parent the name and phone number of the social worker," Garcia said. "That doesn't tell me where my kid is, that just tells me who the social worker is. I call the social worker, and that's when I find out my kid is in Chicago or New York or wherever."
RELATED ISSUES