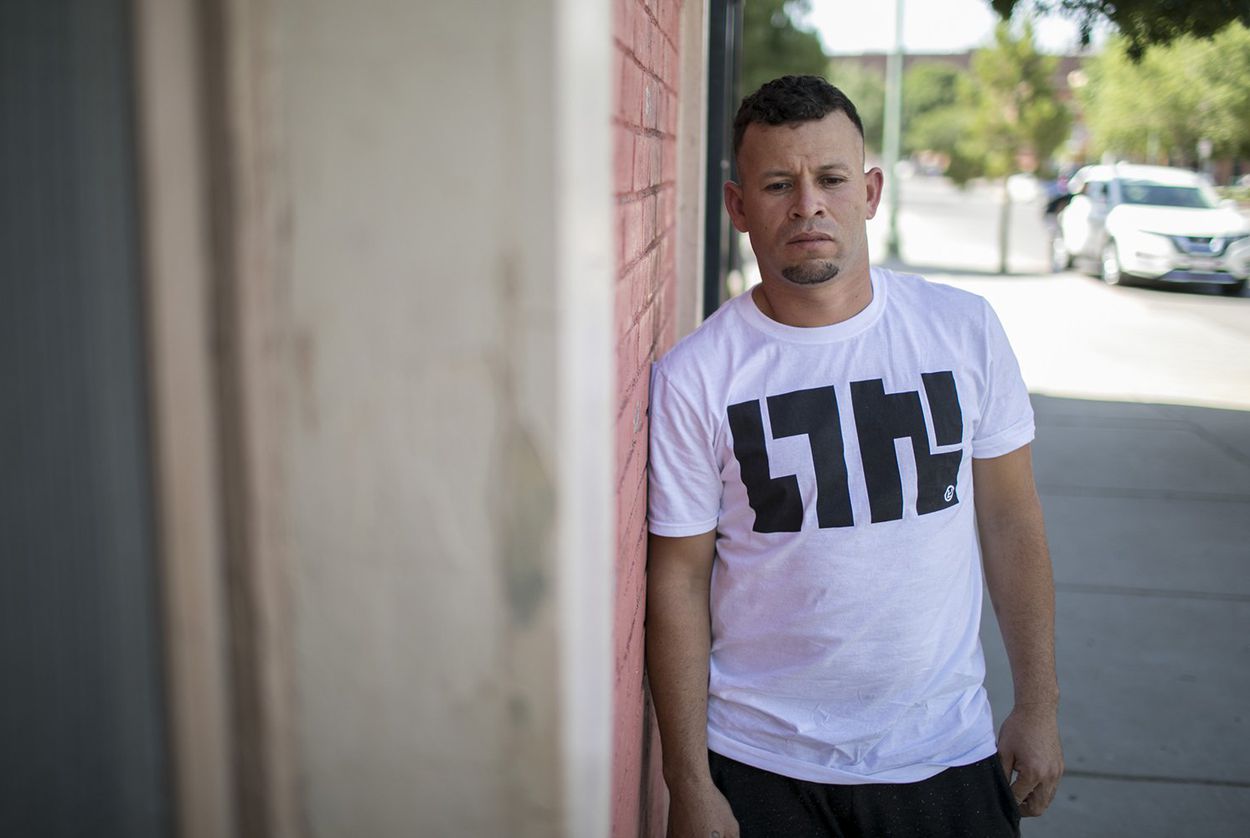 EL PASO—More than a month after he was separated from his 10-year-old child, an undocumented Honduran who is seeking asylum in the United States was finally able to see his daughter Tuesday.
But an hour later, Mario said, they were separated again.
"I thank God for the hour, though," he said Wednesday. "I was able to tell her I loved her, that I missed her and that everything was going to be alright because we have faith in God."
Mario was one of thousands of parents separated from their children under President Donald Trump's "zero tolerance" policy on immigration. And though he knows where his daughter is and has been released from federal custody, Mario said there are still several hurdles he must clear before the two are together for more than 60 minutes. (Mario's legal representatives asked that he be identified by first name only.)
Late last month, he told The Texas Tribune he was waiting to receive a copy of his birth certificate after federal agents kept it following his release from custody. On Wednesday, he said he was waiting to be fingerprinted in order submit more proof that he is his daughter's father.
Mario was one of 32 immigrant parents transferred to downtown El Paso's Annunciation House, a shelter that's housed migrants for decades. He's one of only two from that group that's still in El Paso because that is where their kids are, said Taylor Levy, the center's legal coordinator.
But despite the proximity, they haven't been able to clear all the hurdles the government has imposed, Levy said. It's part of the federal government's scramble to reunite families after a federal judge's ruling last month.
"We're doing everything that the [Office of Refugee Resettlement] asked us. He's doing everything that ORR asked," Levy said.
Levy said she doesn't blame the social workers who work tirelessly to ensure family members claiming guardianship aren't lying. But she does blame the system the government has in place — one that includes using different contractors to perform the same duties. In Mario's case, it's the fingerprinting process that's holding things up.
"For whatever reason, his daughter is in a shelter that's run by one contractor, and the other family we are working is in a shelter run by another contractor," she said. "And they got the appointment on the 4th of July."
In a statement issued June 5, the U.S. Department of Health and Human Services said it was working overtime to reunite the thousands of children that had been separated, including conducting DNA tests to verify parental relationship. The statement said the requirements are necessary to ensure the children's safety.
What made Wednesday even more bittersweet for Mario is that he spoke to reporters just minutes after two fathers, one from Guatemala and one from Honduras, spoke at a news conference about being reunited with their young sons the day before. The two were part of a group of three parents whose young children were ordered by a federal court to be reunited with their parents by Tuesday. While they addressed the media, their young sons played with toy guitars and microphones and tussled over who got to use a marker on the coloring books they had in front of them.
"I'm happy for them because I know they were suffering also," he said. "And it gives me hope that I'm going to be with my daughter soon," he said.
The same situation is playing out in the Rio Grande Valley, according to Grassroots Leadership, an Austin-based immigrant rights center that opposes for-profit detention centers.
Claudia Muñoz, Grassroots Leadership's immigration programs director, said she's accompanied three Central American mothers to the region where they've been told their children are being held. But each one has had to deal with different challenges in order to be reunited with their children for longer than the daily hour-long visits they are allowed.
"They had asked [one] mother for a proof of address for the past 30 days, like a utility bill or something, but she was just released from detention, so she didn't have that," Muñoz said.
Another mother was told she had to start the complete sponsorship process that guardians of unaccompanied minors go through in order to be reunited with her child — a process Muñoz said could take up to six weeks. A sponsorship packet Muñoz provided to the Tribune requests everything from a sponsor's naturalization information to their child's immunization records.
U.S. Rep. Filemon Vela, D-Brownsville, who has been working with Grassroots Leadership, said in an email that the haphazard reunification system is a government-created disaster that could have long-lasting effects on the children.
"For HHS to question the parentage of those who provide birth certificates and correct documentation for their children is a slap in the face, the email read. "Psychologists and pediatricians all over the country agree that extended separation is irreparably traumatic. The suffering that these children are needlessly experiencing will haunt them for years to come, and they have the President to thank for that."
Back in El Paso, Levy said the best-case scenario is for the government to dismantle the legal obstacle course before the next court-ordered deadline. After Tuesday's deadline to reunite all separated children five years old or younger — which Trump administration missed — it has until July 26 to reunite all the remaining separated families.
"We know where the [children] are; bring them back," she said. "Don't try to do everything on the very last day."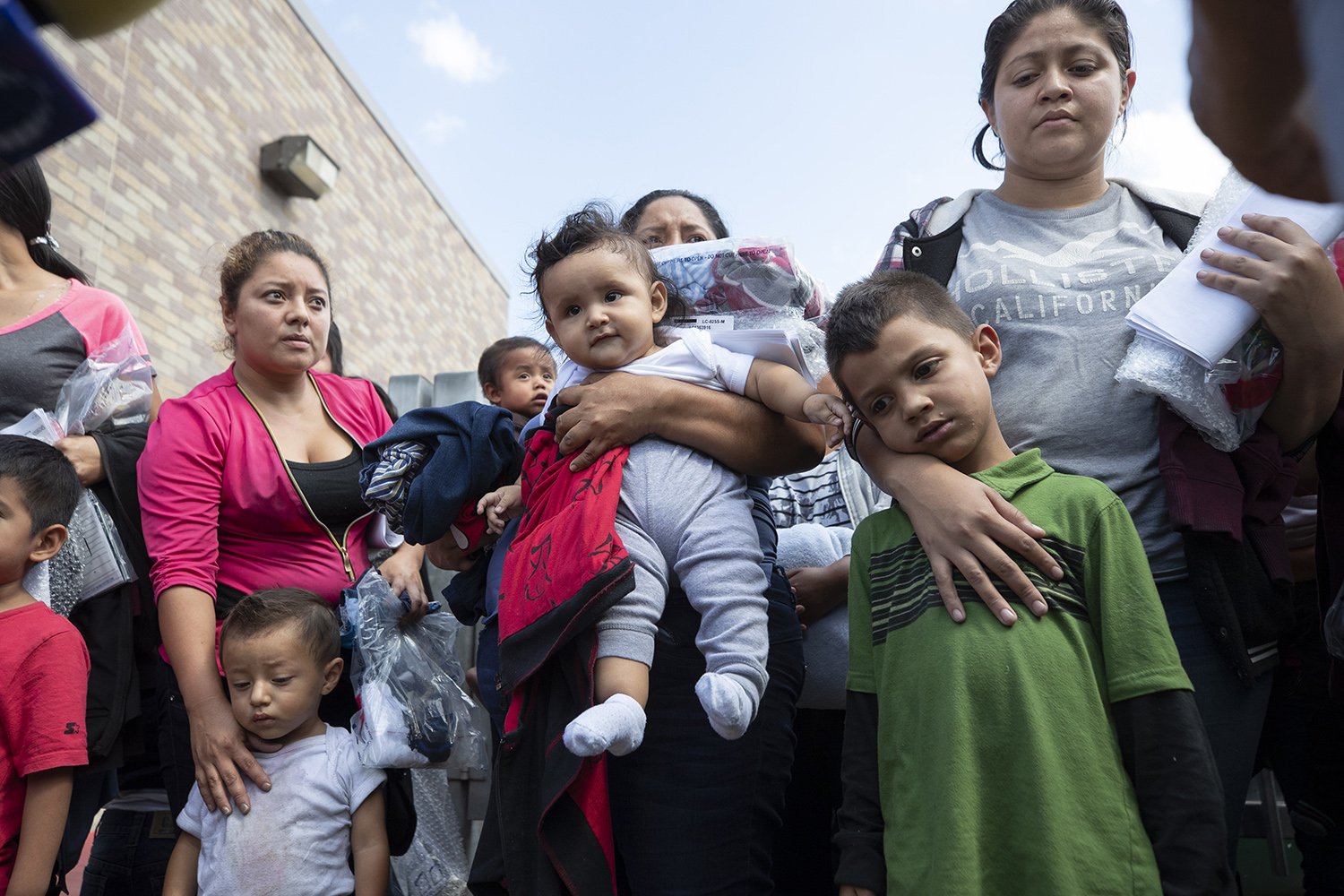 Investigative projects editor Dave Harmon explains why The Texas Tribune decided to send reporters...
RELATED ISSUES

Women

Issue
Migration and Refugees
Migration and Refugees

Children and Youth