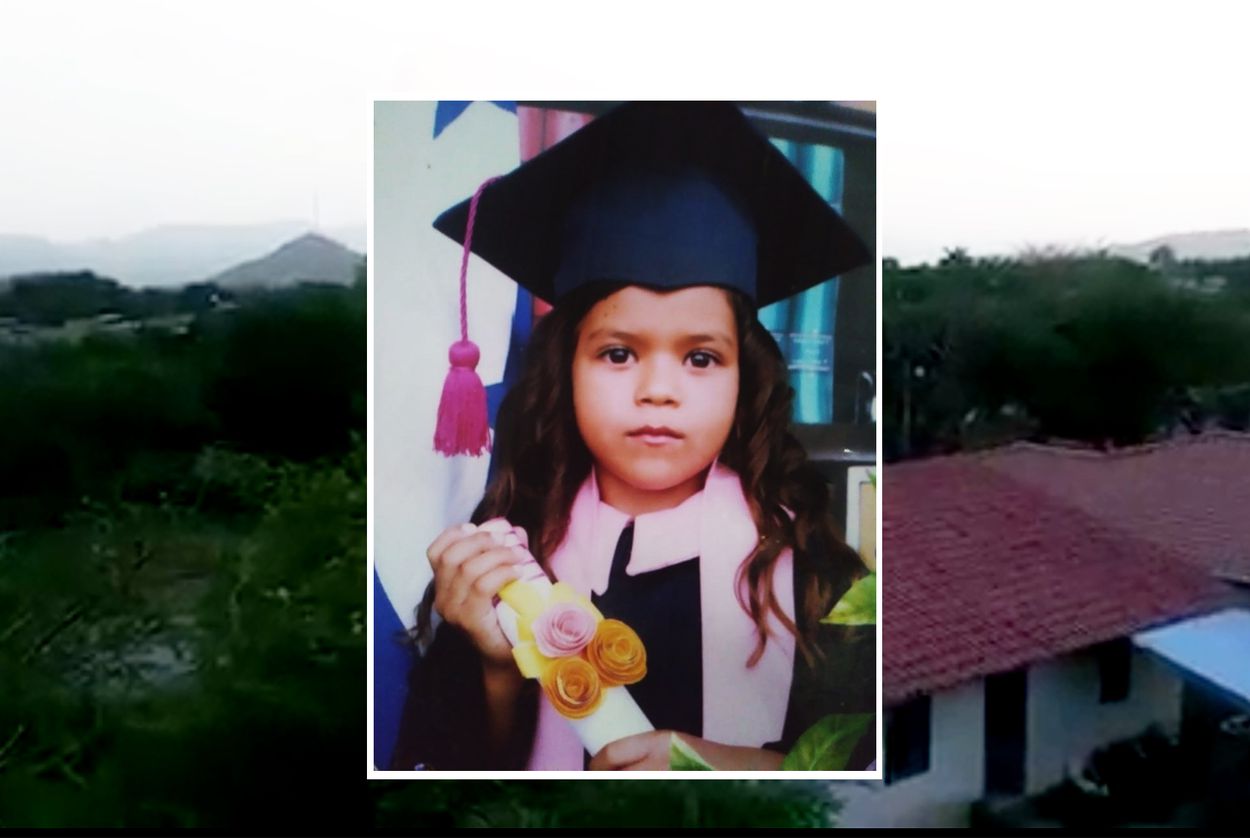 Every time 6-year-old Heyli gets on the phone with her mother back in Honduras, she breaks into tears.
The last time was Tuesday, exactly one week ago.
She had been dreaming that she was back in San Francisco de la Paz, their village in rural Olancho state. Gone were Miriam and Jose, Heyli's minders at the Arizona shelter where she's been staying for weeks. There were no arts and crafts classes to attend. No more doctors' visits. No other young Central Americans wondering when they'd see their parents again.
Heyli was at home with her mother and father—Mami and Papi—as if she had never crossed the U.S. border, as if she had never been separated from her dad, as if she had never fallen into the crosshairs of the Trump administration's "zero tolerance" policy.
Then she woke up—in her room at a Southwest Key shelter for migrant children—and began sobbing, she told her mother.
"It had all been a dream, and so then she cried a lot, and they called me from [the shelter] because the girl was crying during the night," her mother, Claudia, said on a video call from Honduras. "So I talked to her and said, 'What is happening to you?' and she said, 'Mami, I feel sad and I don't want to be here anymore, I want to go back with you there in Honduras. I want to go home.'"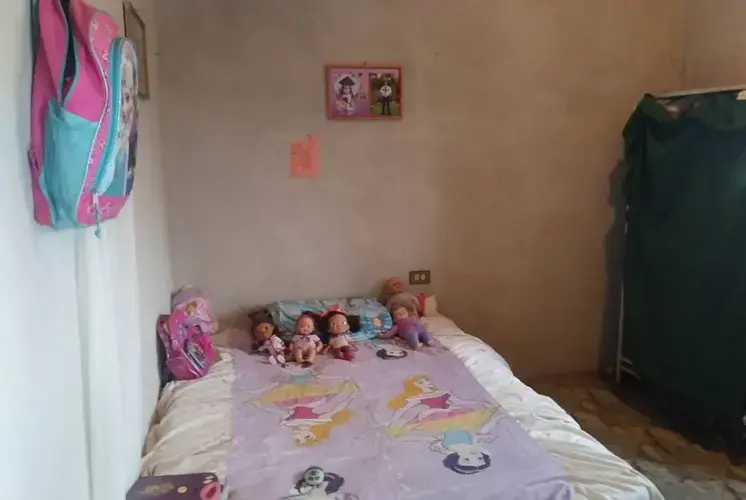 It's a limbo hundreds of migrant children are trapped in as they wait in shelters across the United States to be reunited with family members they were separated from after crossing the southern border. Though the government is now under a court order to quickly put separated families back together by July 26, their efforts are hampered by bureaucratic disarray and distance. Some parents, like Heyli's father, are on the brink of being deported or have already been repatriated to violence-torn countries without their children.
The government says it has reunited hundreds of the more than 2,300 children split from their parents or guardians since May, when the Trump administration launched a crackdown on people who crossed the border illegally. Though vans appeared poised to return some migrant toddlers to their parents Tuesday morning, the government said Monday it would not be able to meet a judge's deadline to reunite all children under 5 with their families by today, and no one can say for sure when and how older kids, like Heyli, can rejoin their parents.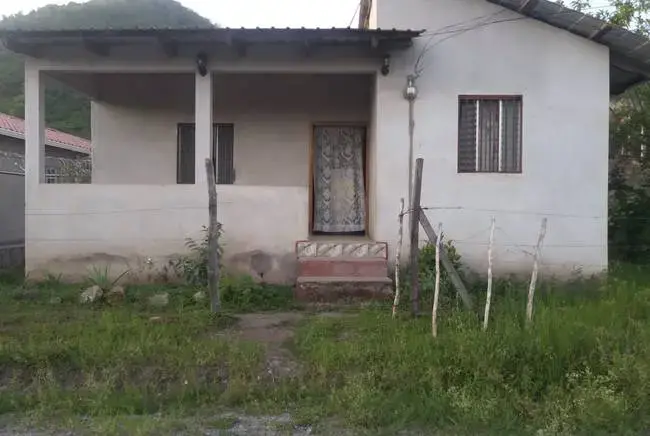 Heyli's plight drew attention last month when her father told The Texas Tribune, from a detention center north of Houston, that after being nudged by federal officials, he agreed to sign voluntary deportation paperwork out of desperation to see his daughter again.
The 25-year-old Honduran construction worker, who asked to be called "Carlos" because he fears retaliation by the U.S. government, told the Tribune that numerous migrants detained with him were given similar offers by immigration authorities: Agree to be deported and you'll be reunited with your kids at the airport on the way out of the United States.
Subsequent reports revealed migrants across the country were likely also pressured to forgo their asylum claims in the hopes of seeing their children more quickly.
For Carlos and his family, though, the hopes of a swift reunion fade with every passing day.
Weeks after he agreed to be deported in order to get Heyli back, father and daughter remain hundreds of miles apart. Back in Honduras, Claudia spends her days waiting for updates from Arizona while trying in vain to dial into the confusing and expensive phone systems used by the private detention contractors holding her husband in Texas. She still hasn't been able to connect with Carlos, who has been shuffled from an ICE facility in Livingston to another in nearby Conroe.
Claudia typically speaks with Heyli once a week, as does an aunt who lives in California, but both say the phone calls drain them emotionally because the girl is inconsolable.
"I lie to my daughter," Claudia told the Tribune. "I don't want to lie to her, but my daughter, she asks me with much desperation, 'Mami, when am I going to leave? How much more time?" Claudia said. "And I say, 'Don't worry, my love, Monday.' ... And then Monday arrives, and then she says, 'Mami, when?' 'The next Monday, my love, don't worry.'"
"There's nothing I can do," Claudia explains. "There's nothing else I can say to make her stop crying."
"My love, don't worry, you're going to come back."
The last time Claudia saw Heyli, more than 50 days ago, she said her daughter was excited and happy about taking a trip with her father.
But the first-grader didn't know how much her parents were struggling amid the crime, gang violence and grinding poverty that plagues swaths of Honduras. Nor did she know they had paid a coyote $7,000 to smuggle her and Carlos in to the United States.
For Carlos and Claudia, the journey was a gamble, a chance for a better life for their only daughter. But to Heyli, who loved to travel, it was an adventure. Claudia remembers that the 6-year-old was calm but eager to get on the bus.
"She said, 'Mami I'm leaving, and I'll be back in two days,'" Claudia recalled. "And I said, 'Yes, my love, don't worry, you're going to come back.'"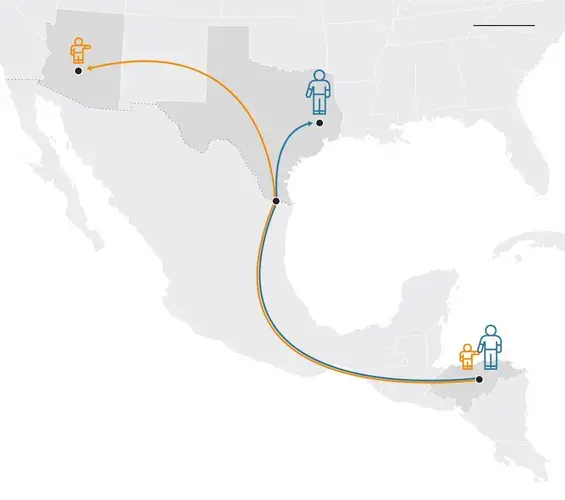 Ten days later, on May 25, Carlos and Heyli pushed off the banks of the Rio Grande on the outskirts of Reynosa, Mexico, and rafted across the river with several other migrants. Like thousands of Central Americans before them, they turned themselves in to Border Patrol agents near McAllen, a bustling South Texas town adjacent to Mexico, with the hopes of gaining asylum.
Carlos had no idea that the rules had been changed or that they were about to get caught up in the Trump administration's controversial new "zero tolerance" approach to border crossers. The policy, unveiled in April, instructed federal prosecutors to pursue criminal charges against anyone alleged to have entered the United States without authorization — a departure from previous practices that let many migrants await their immigration court dates outside detention.
Carlos and Heyli were detained briefly in a South Texas facility Carlos called "la hielera," or the "ice box." Four days later, Carlos pleaded guilty to illegal entry charges alongside dozens of other defendants in one of many mass hearings that played out in courts along the border.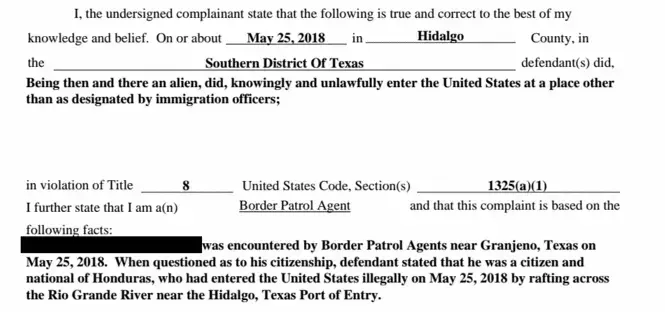 He was assessed a $10 fee and sentenced to time served. But it wasn't until Carlos returned to "la hielera," he said, that he learned of the most drastic punishment he would receive for entering the United States without authorization.
Heyli was gone.
"Someone told him that the child was on her way back to Honduras; another person told him that she was at a different location," said Cynthia Milian, a lawyer who met with Carlos in June. "They couldn't give him a clear explanation of where she was."
Like other migrant children separated from their parents after crossing the border, Heyli was transferred to the custody of a different federal agency — the U.S. Department of Health and Human Services — and transported to a shelter hundreds of miles away. She was able to call Claudia in the days after she arrived at an Arizona shelter, and told her mother that she'd been put on a bus and moved somewhere. She said she wasn't sure where.
But Carlos, who was transferred to a privately operated ICE facility outside Houston, wasn't able to talk to Heyli for weeks. He seemed distraught and depressed when Milian visited him in June at the IAH Secure Adult Detention Facility in Livingston.
"He was almost crying," Milian remembered. "He just said, 'I never thought that they would separate my child from me.' He seemed like he was still in a state of shock."
While in detention, Carlos failed a "credible fear" interview — the first step in the asylum process — and said he was told by two government officials that he could be reunited with Heyli if he agreed to be deported. In late June, when Carlos finally heard from Heyli — she was crying over the phone and asking to be taken home, he said — he quickly agreed to sign documents out of desperation, he told the Tribune.
Carl Rusnok, an ICE spokesman, previously said the agency would research Carlos' case if the Tribune provided his identifying information. When the Tribune declined, Rusnok said: "It is unprofessional and unfair for a media outlet to publish such allegations without providing names, dates and locations so that these allegations can be properly researched."
Carlos' current lawyer, who works with the YMCA of Greater Houston, is now trying to fight his credible fear denial in immigration court.
"How much longer do I have to stay here?"
Claudia believes Heyli is being held in an Arizona shelter operated by Southwest Key, a nonprofit hired by the government to house thousands of immigrant minors. When the 6-year-old calls home every Thursday for about 10 minutes, the number she phones from traces back to one of the company's facilities in Phoenix.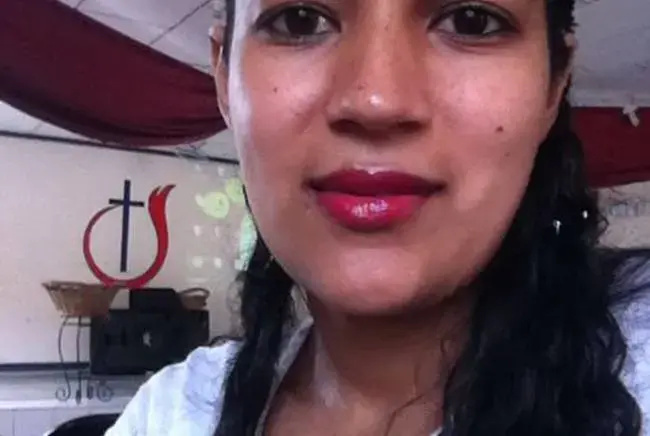 In those weekly conversations, Heyli tells Claudia she's woken up early at the shelter to be bathed and that the room she's staying in has four beds.
Heyli does attend classes, but she describes it more as "entertainment," her mother says — like arts and crafts — rather than regular educational instruction.
Claudia said her daughter has been treated at the shelter for an upper-respiratory illness, which her mother attributes to Heyli's frequent bronchial trouble. A family doctor back in Honduras told Claudia her daughter most likely suffers from asthma, but they've never had the money to get her properly diagnosed.
Heyli recently told Claudia and her aunt that there were three other girls staying with her at one point, but now only one remains.
"She was crying because she said they took her friends and they were already turned over to their families — but she hasn't been, " Claudia said.
The aunt, who lives in California and has been trying to take temporary guardianship of Heyli, typically speaks to her niece on Sundays.
"I don't know what to tell her, truthfully; it's too much," the aunt said. "I told her to tell the señora [the caretaker] to take care of you and she says, 'Yes, but she doesn't pay attention to me.' And she was always crying because she was saying she doesn't want to be in that place anymore … and she says, 'Tía … how much longer do I have to stay here?'"
A few weeks ago, without explanation, another change at the facility jolted Claudia: Heyli's female caregiver, Miriam, was replaced by a man named Jose. She said she was told Miriam "isn't working here anymore" and that Heyli's caregiver was now "Señor Jose."
"With Miriam, it was more comprehensive; and a man is a man and she is a little girl, but in this case I can't do anything there, because these are their laws," Claudia said. "But yes, I would like it better if it were Miriam taking care of her."
Jeff Eller, a spokesperson for Southwest Key Programs, said that the nonprofit "strives for two phone calls per week" and is required to provide six hours of education a day.
"Caregivers are trained and there's all kinds of safeguards in place," he said.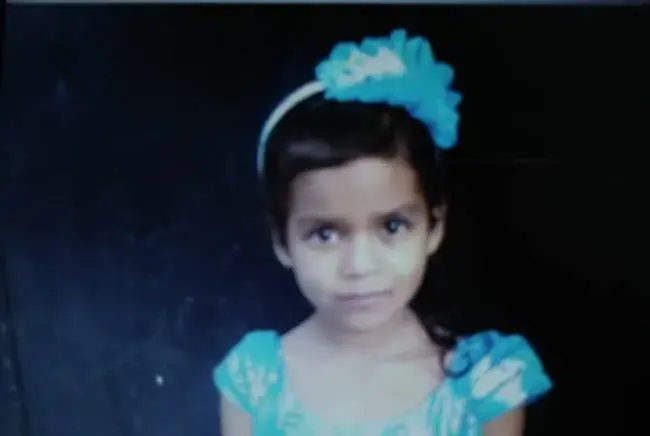 "I will need to look for psychological help."
Heyli's agonizing wait highlights the confusing and disorganized approach the administration has taken to reunifying families separated along the southwest border. In some cases, key records that link parents and children with a joint "family identification number" were inadvertently purged by Customs and Border Protection, two government officials told the New York Times, and the federal agencies charged with overseeing migrant children and their parents have been accused of not sharing information with each other.
The government is under court order to reunite separated migrant children 5 and older, including Heyli, by July 26. In the meantime, Heyli's mom is steeling herself for the hard times that lie ahead if and when she eventually gets her husband and daughter back.
For starters, she plans to see about getting Heyli some sort of therapy to deal with the mental anguish she has accumulated in Arizona.
"I know that she's been traumatized, a 6-year-old girl, and she's never been separated from us," Claudia said. "Where she is now, she is alone, so then I will need to look for psychological help."
That's if she can scrape together the resources. Financially, she says, it's been a "total loss" that will leave her family under a mountain of debt — most of it from the smuggler's fee. Then there's the problem of Heyli's schooling. She's fallen behind while in the United States and Claudia said she'll have to repeat the first grade when she returns. "They have to return to the country in worse conditions than when they left," she said.
U.S. Attorney General Jeff Sessions and White House Chief of Staff John Kelly have suggested that the parent-child separations were meant to deter migrants from crossing into the United States illegally — and for this family that may be the effect, though Claudia calls it a "very cruel punishment."
After all the "extremes" they've been through, their migrating days are over as far as she's concerned.
"If I had known that my daughter was going to suffer like this, never in my life would I have let her leave. Never. I regret it one thousand times over," Claudia said. "What happened to me as a family, I wouldn't want to do it again, nor would I recommend anyone do it again . . . they don't respect the human rights of the people that go over there, and the truth is I would tell people not to do it, because what I went through, I wouldn't wish on anyone."
RELATED ISSUES

Issue
Migration and Refugees
Migration and Refugees

Women