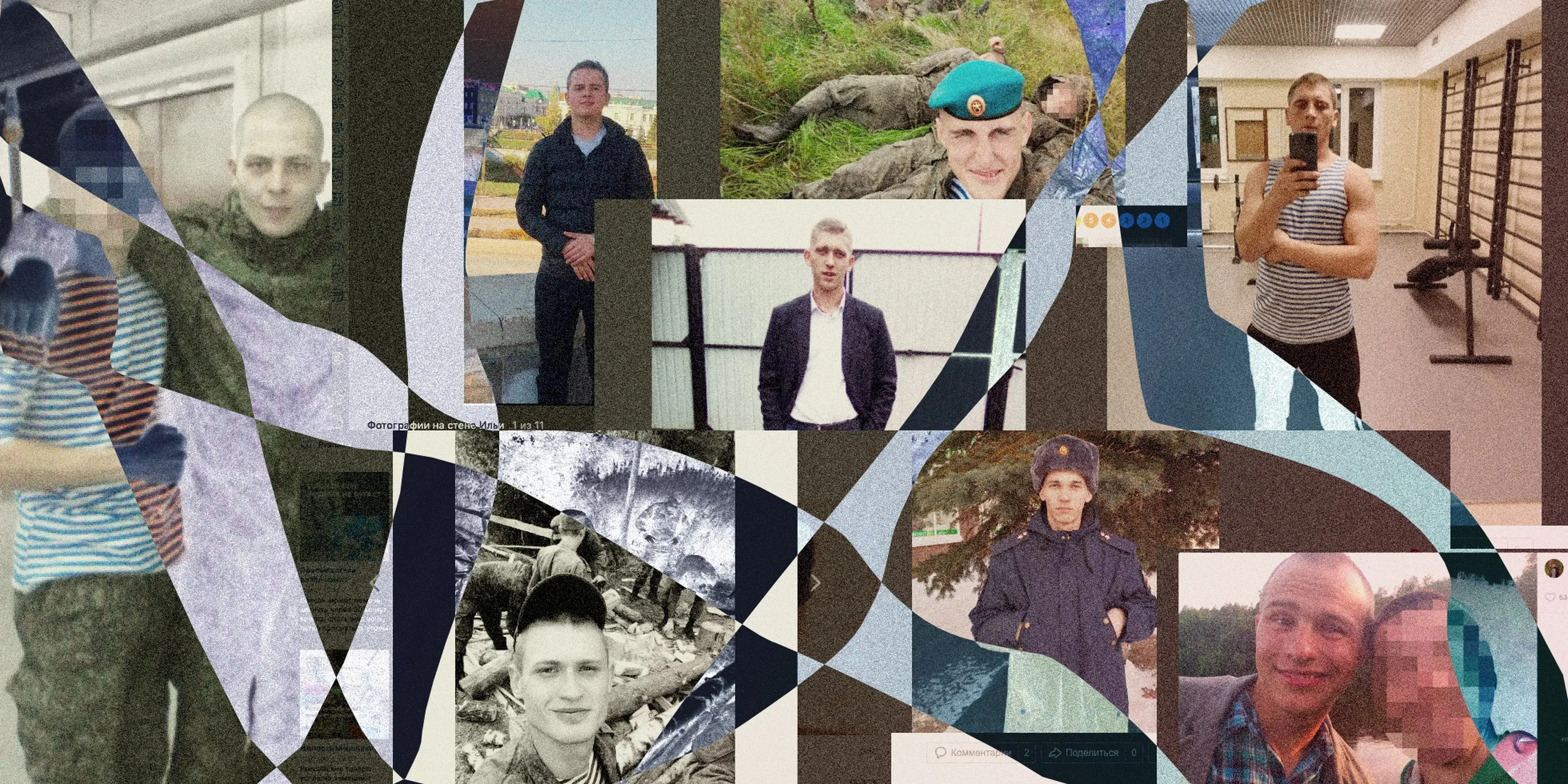 Warning: This story contains photography depicting graphic scenes of violence that may upset some readers.
In early June, in Bucha, a resident of a house on Yablonska Street, which is known as "the alley of corpses," found someone else's cell phone, which could have been left by the Russian military. They lived in her [resident's] house during the occupation.
As IStories has found out, this phone belonged to the only survivor of the mass shooting that occurred on March 4 — 43-year-old construction worker Ivan Skiba. On the day the Russian military killed at least eight residents of Bucha, the soldiers called their families using Skiba's phone.  
We spoke with Skiba about what the Russian occupiers were doing in Bucha and how he managed to survive. And we also found eight Pskov paratroopers, who most likely used his phone to make calls.
---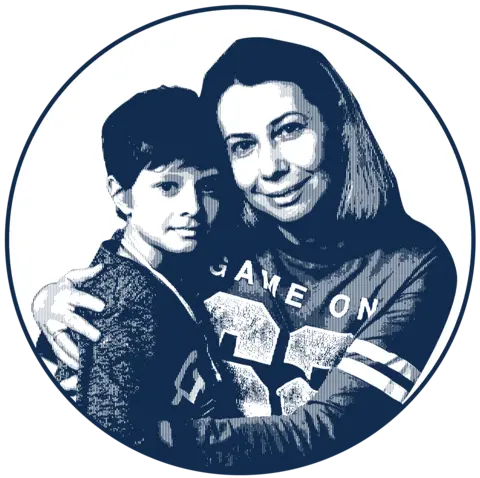 As a nonprofit journalism organization, we depend on your support to fund coverage of global conflicts. Help us continue funding the hard costs of in-depth coverage of the Ukraine invasion—including travel, hostile environment safety training, and the increased security expenses that arise from reporting in war zones.
---
"Kill m-----f------, just take them somewhere so they don't lie about here"
The Russian military made the first attempt to enter Bucha on February 27, but they were rebuffed and suffered significant losses, and retreated. The Russians continued the offensive on March 3, "On that day I was in territorial defense at the checkpoint in Bucha, helping to organize the evacuation of civilians," Ivan Skiba says as he recounts the events of those days in a conversation with Important Stories. "We heard over the radio that Russian vehicles had entered the city and shot up the house in front of the roadblock." The men who were at the roadblock with Skiba — they were mainly from the territorial defense — hid in house №31 on Yablonska Street. There were nine men in the building, including the owner of the house.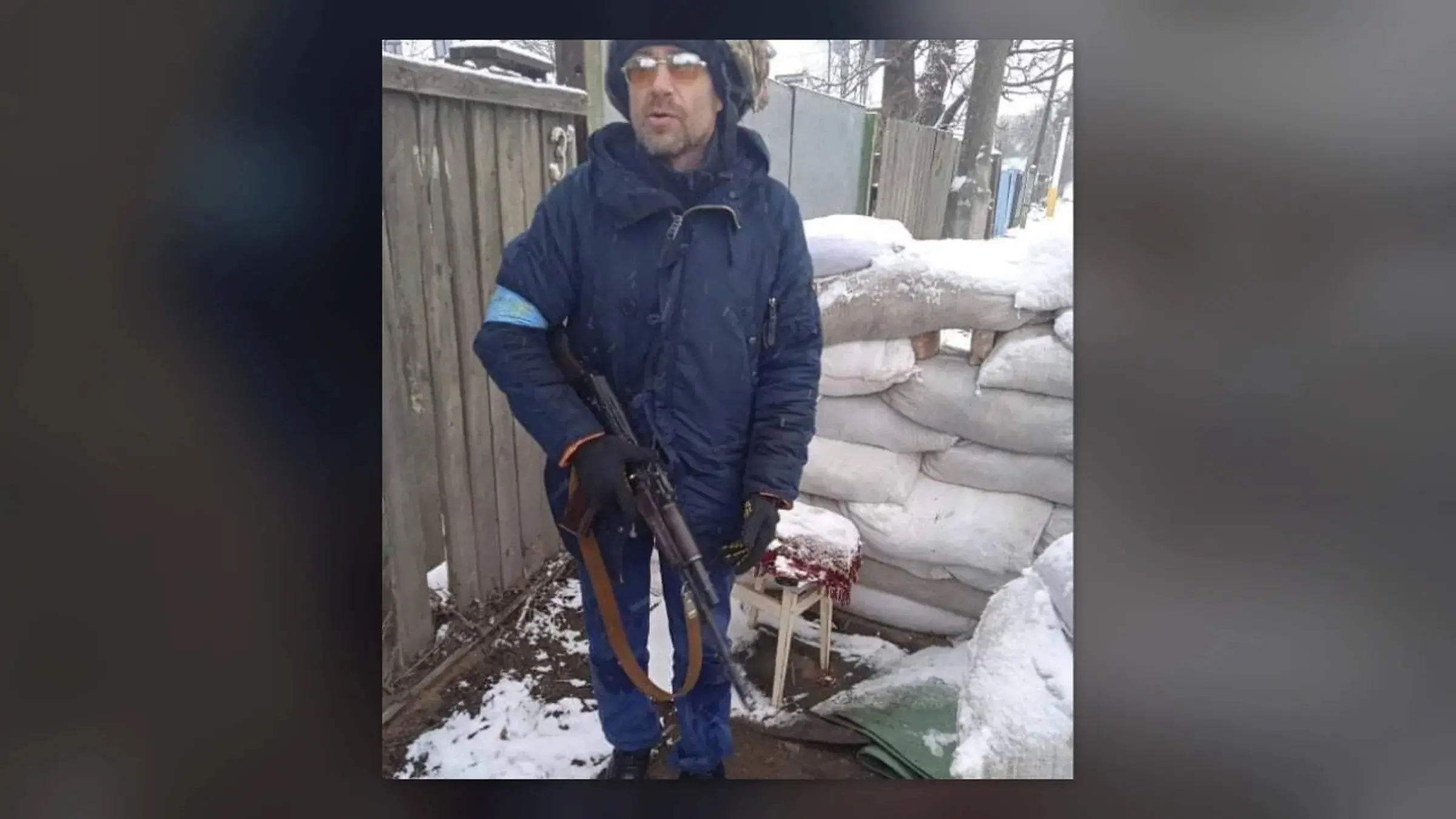 They spent the night in the house, and the next day, on March 4, around 11 a.m., three Russian soldiers broke down the door and took everyone outside. "We were all stripped, they were looking for tattoos," says Ivan. "They yelled, 'You're Banderites!'" That's when the military took away everyone's phones. 
The men were forced to line up one by one and grab the jacket of the one in front of them. Then they were led at gunpoint to 144 Yablonska Street, a four-story office building where the Russian occupiers have set up their headquarters.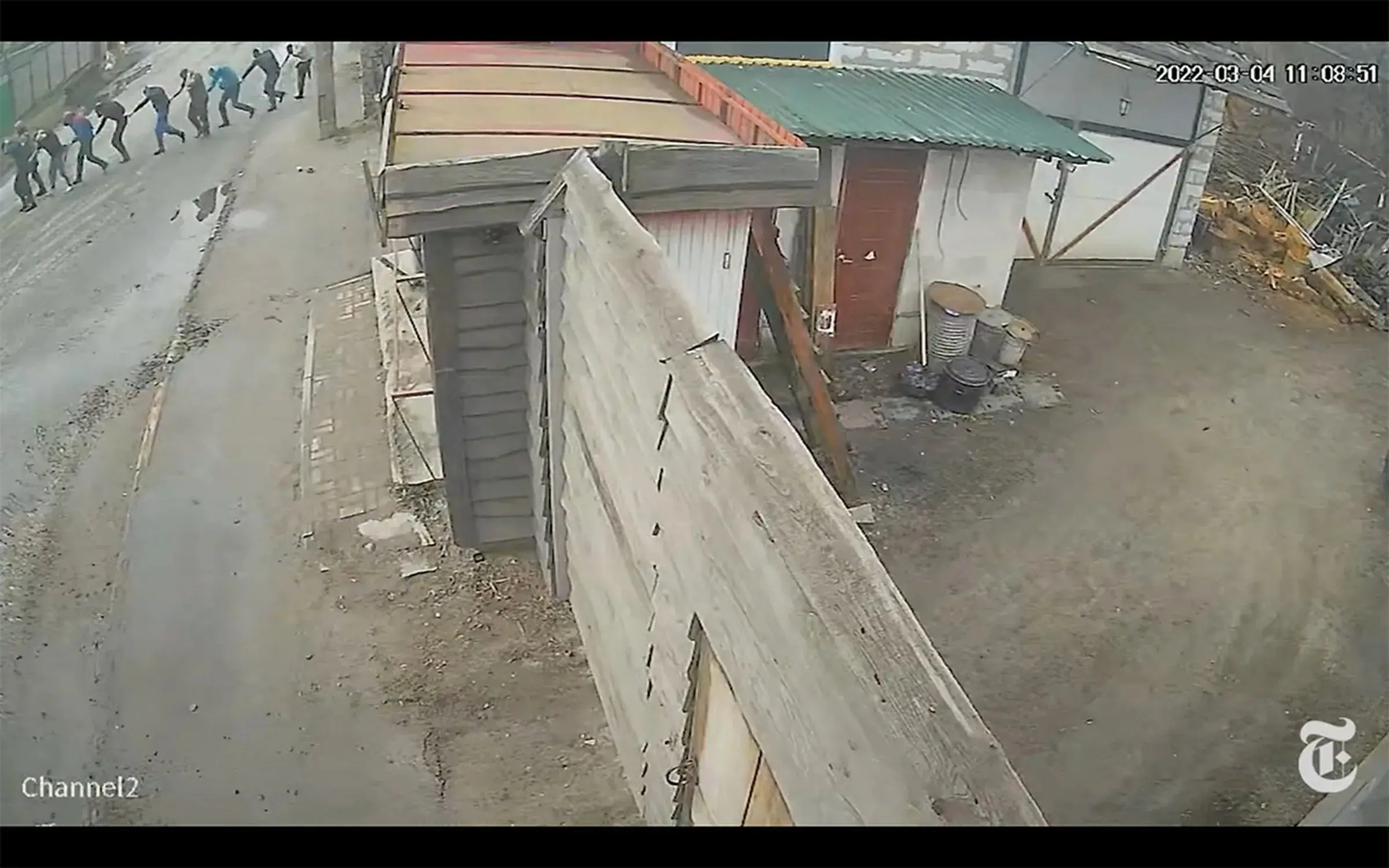 There the men were forced to take off their boots and jackets. They were put on their knees, some of them had their hands tied. One of the detainees, 28-year-old Vitaliy Karpenko, was shot immediately — Ivan Skiba saw it. Skiba and another man, Andrei Verbovoy, were taken into the building, a bucket was put over Ivan's head, and the Russian soldiers started pounding on it with a gun-butt and a brick. What became of Verbov, Skiba can guess: he never heard his voice again; most likely, he was killed.
"After that, they took me out again, put me on my knees," recalls Skiba, who was returned to other detainees. "The soldiers were deciding amongst themselves what to do with us, one said: "Kill m-----f------, just take them somewhere so they don't lie about here." One of the captives was released because, according to Skiba, he lost heart and confessed to being in the territorial defense. Now he is under investigation, and the Ukrainian authorities accuse him of treason.
The other men were led around the corner of the house; Skiba recalls that there were two soldiers, and they looked very young. Then the men were put against the wall and the shooting began. Skiba remembers the words of a soldier: "That's it, you f------ Banderites!" The bullet grazed Ivan's side, and he collapsed to the ground. "They shot, finished off those who showed any signs of life." Skiba fell next to a dead man, who had already been lying on the ground before they arrived: "I tried not to breathe, only steam was coming out of my mouth."
Warning: Photos depicted in this report are graphic and could upset some users.
When everything calmed down and the soldiers left, Ivan was able to free his arms tied with duct tape. "I was without shoes, so I took the shoes off the dead guy who was lying there before us." There are seven bodies depicted in the gruesome photo that journalists took after the Russians had left Bucha. 
Skiba ran from the scene of the shooting — he climbed over three fences and found himself in a private house, which had already been visited by the occupants. Everything in the house had been turned upside down. He found a jacket, a hat, and alcohol. He was able to treat the wounds. 
For 10-20 minutes Ivan lay down on the couch, trying to get warm, but this was interrupted by the military, who burst into the house again. "I said I was the owner of the house, the family evacuated. My face was covered in blood, I said something got in my face."
The military took Ivan back to the headquarters in house 144, where he was given medical treatment, and then they brought him to a bunker where some 200 civilians were hiding from the shelling. 
On March 7, the Russian military took everyone outside. First, the women and children were released. Then the men. "We were told, 'We've come to set you free!' Something like: we're cool guys, don't take up arms, we're letting you go. I think they needed the bunker for themselves, to hide from shelling," says Skiba.
Ivan went to the house where his wife and children were hiding in the basement. The whole family managed to evacuate first to Kyiv and then to Lviv. In Lviv, Ivan was given a paper stating that he was unfit for military service and was advised to undergo rehabilitation. That's how he was allowed to go abroad.
Ivan Skiba is now in Poland: he, like other Ukrainian refugees, was sheltered in his home by a Polish pensioner of Ukrainian origin, Wojciech Okoyinski. "I'm in a rehabilitation right now," Skiba says. "I'm getting dental work done, they kicked me in the teeth, knocked some of them out."
On March 4, the occupants called three dozen Russian numbers using the confiscated or, rather, stolen phone of Ivan Skiba. The list of calls was published by the Bucha Live Telegram channel. 
We managed to find out that Pskov paratroopers called Russia using Skiba's phone. Some of them dialed several numbers. This is not the first evidence that servicemen from Pskov military units 32 515 and 74 268, i.e. from the 104th and 234th Airborne Assault Regiments, may be involved in the crimes in Bucha. The New York Times wrote about this, citing data provided by the Security Service of Ukraine. Reuters also published evidence of the presence of Pskov paratroopers in Bucha. 
Important Stories found eight servicemen from Pskov who most likely used the stolen phone to call home. At least three of them are dead.
HOW WE SEARCHED
On June 9, the Bucha Live Telegram channel published seven photos of the phone screen found by a resident of Bucha. The Telegram channel reported that the phone belonged to "our man, who was held captive and tortured by orcs." 
Through the administrators of the Telegram channel, we asked the owner of the telephone for an interview. On June 16 Ivan Skiba contacted the editorial office and confirmed that the phone found at 138 Yablonska Street (not far from 144, where the Russian military headquarters was) belonged to him. He told how his daughter was contacted through social media, where he was logged in with his smartphone and was informed that the phone had been found.
We studied three dozen outgoing calls from Vodafone UA SIM card to Russian numbers. We checked each number using open data: through various search engines and social networks, as well as through apps that show how each contact is saved by different users. We verified the results through databases of published leaks that allow us to identify where the people in question were working or serving. At the last stage, we called the same Russian numbers that were contacted by the occupants who used Ivan Skiba's phone, as well as the servicemen who were in Bucha, to find out from them the details of what had happened.
In some cases, we received direct confirmation that it was this person who called. In some cases, it is the most plausible assumption, which explains all the existing evidence.
Alexey Vishnevsky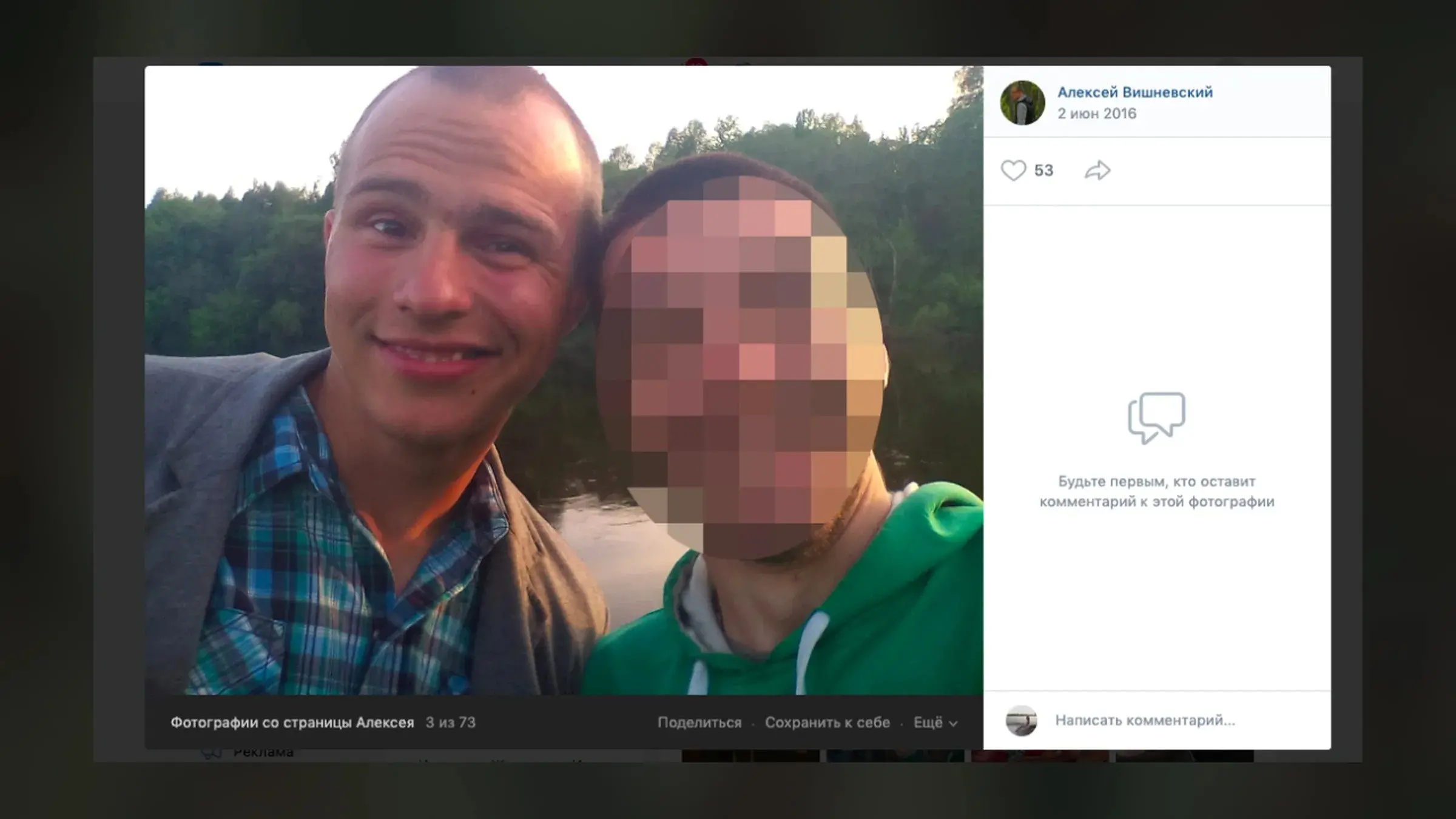 On March 4 at 4:41 p.m., a text message was sent from Ivan Skiba's phone: "Kolyan [short for Nikolay], this is Lyokha [short for Alexey]. Alive and well, let Alina know." [Here and hereafter we retain the peculiarities of speech — Ed.] The recipient of the message was Nikolay Olesov, a sergeant, and deputy platoon commander from Pskov (judging from the way his contact is saved on other people's phones). Apparently, Lyokha couldn't reach Alina directly.
Among the calls, we found an outgoing one to a number of Alina Vishnevskaya, a manicurist from Pskov. It is clear from her accounts on social networks that she is married to "Lyokha" — 26-year-old Alexey Vishnevsky. In Alina's profile pictures and in one of Alexey's (in that account he calls himself Arkady Korneev), the young people are kissing. 
The place of work of Vishnevsky is the 234 Air Assault Regiment (military unit 74 268). Alexey has been serving since at least 2016; he has been an anti-tank gunner, deputy platoon commander, and reconnaissance officer.
On the phone, Alina Vishnevskaya told the Important Stories correspondent that Alexey could not be reached at the moment: "He is not back yet." He sometimes gets in touch, but there is no information on when he will be able to return home.
Ilya Saburov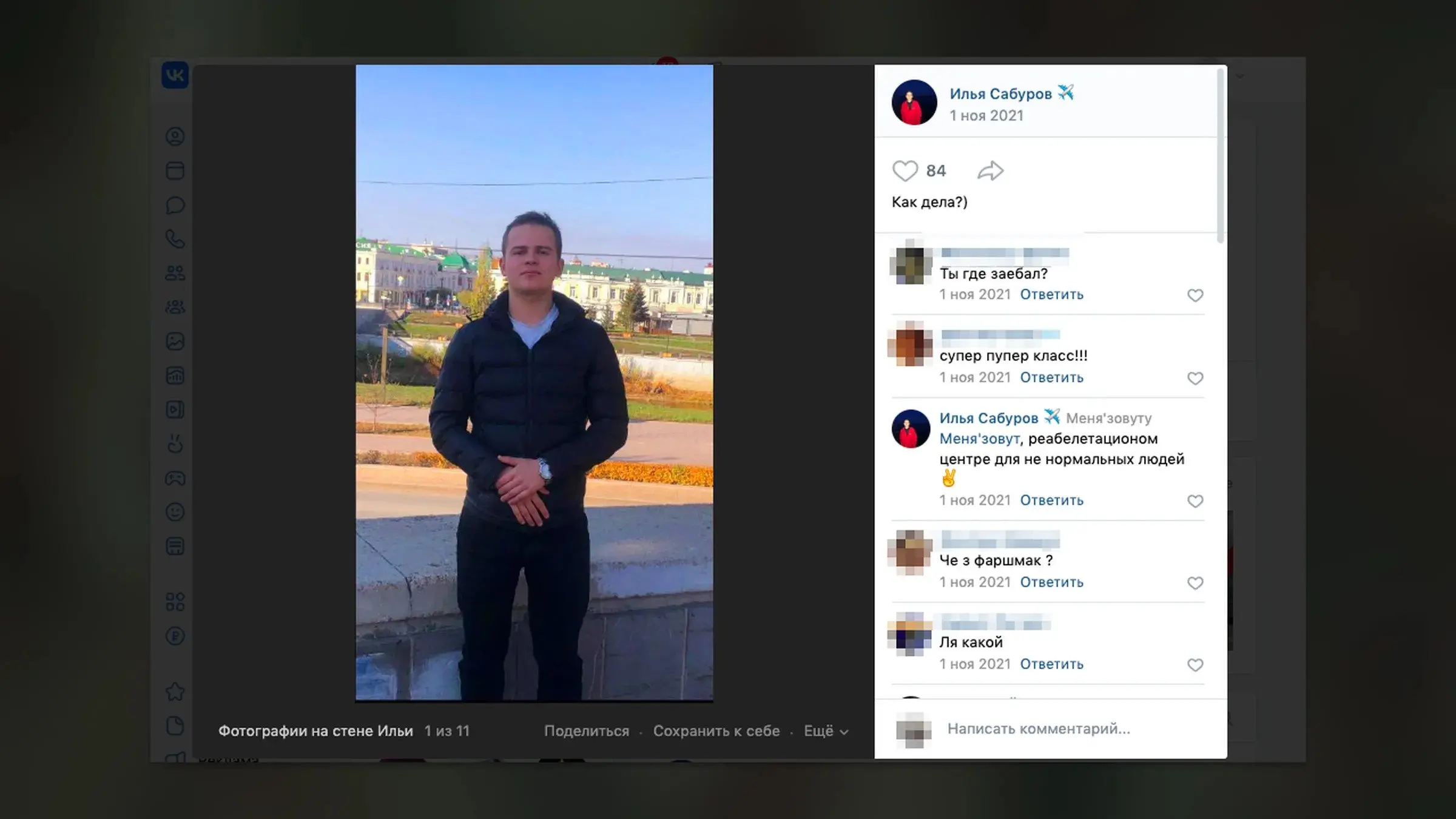 Twenty-year-old Ilya Saburov called his mother, Anna Saburova, on the phone. On Saburov's VKontakte page, under one of the photos posted in November 2021 for the first time in a long time, friends ask him, "Have you completed your service?" and "Where the f--- are you?" Ilya answers that he has to serve "one more year."
Judging by his YouTube channel, Ilya likes to film reviews of the computer game GTA. His channel has more than four thousand subscribers. A year ago, in the channel's community section, he wrote: "Tomorrow I'll start streaming via phone maybe. Guys I'm in the army". The last video was published on June 4, 2021. Judging by the comments, Ilya posted it during his two-week leave. Five months ago Ivan again wrote in the community: "Sometimes I want to go back to film normal videos and not as before, but I can't because of the army. Forgive me for abandoning the channel and letting everyone down. I'll be back on YouTube in half a year in a new format."
Ilya's mother responded to a WhatsApp message from an Important Stories correspondent as follows.
"It seems to me that everyone and his brother wrote about this bucha ))))
"Everybody has already figured it out.
"And it depends on what version you are interested in, Zelensky has already made up everything on this subject, what happened there and how it happened. 
"And if a person has a head on their shoulders and common sense it is unlikely that they can believe this crap about Russian soldiers, they do not even abuse prisoners, not to mention civilians )))
"You'd better find out who is cutting the throats of our prisoners on the road and shoot them. And you'd better report this information to the Red Cross and also how they keep those who have not been killed by Ukrofascists there )))
"You, as a journalist, would have done a good deed."
Maksim Grushevsky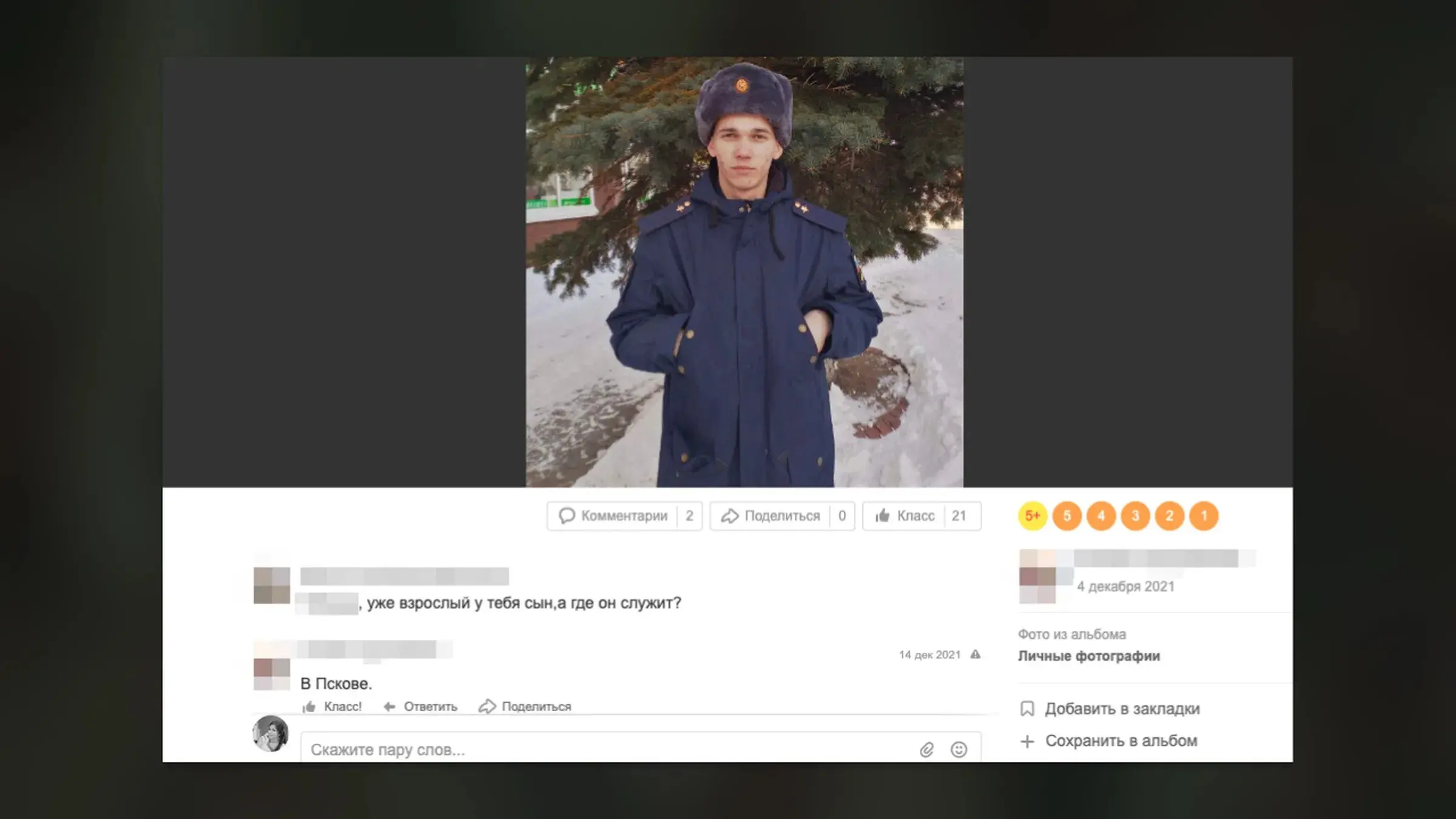 Maksim Grushevsky also called his mother, Natalya. Maksim took the oath in December 2021 — his mother posted a photo of her son in his paratrooper uniform on social media. In the comments, Natalya's friend asks where her "grown-up son" is serving, Natalya replies that he is in Pskov. 
While her son is fighting in Ukraine, his mother is photographing her youngest daughter, Maksim's sister, in front of a toy car with the letter Z on it. 
Natalya did not answer the call from a correspondent of Important Stories. 
Radiy Zaburin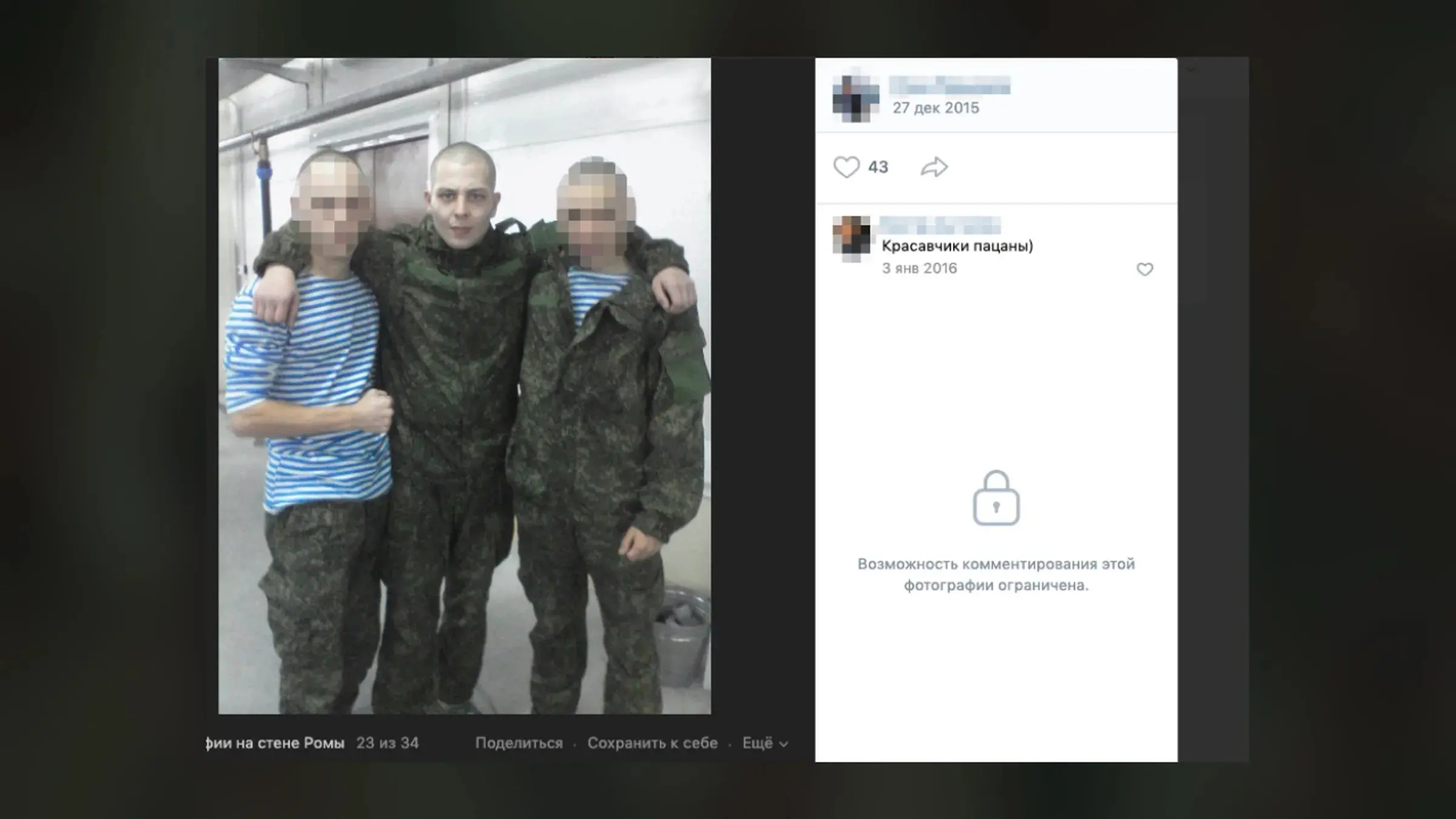 Radiy Zaburin called his wife, Daria Zaburina, an eyebrow specialist from Pskov. Radiy's path to the military world was not an easy one. In 2013, Zaburin, 17, was under investigation — he was arrested with 96 grams of marijuana. Then he joined the army. Judging by the photos of a fellow soldier on VKontakte, Radiy started serving in the airborne forces no later than 2015. In 2016, he was already a senior spotter in the 234th Airborne Assault Regiment with a salary of 25,000 rubles.
Perhaps Radiy was having money problems: Since 2019, he had been trying to sell "a webbed gear in good condition" for almost 11 months. Radiy and his wife Darya got married a year ago: in photos from his wife's VKontakte page, he poses in a blue suit and red tie together with his bride. 
We called Darya Zaburina using the number on Skiba's outgoing calls list. Darya chose to deny everything: "No one called, you're wrong, I never received a call from Ukraine," her husband has never been in the military, he works "as a civilian," he is a construction worker, he never went to Ukraine, he is "always around." After our call, Darya closed her VKontakte page.
Mikhail Guryanov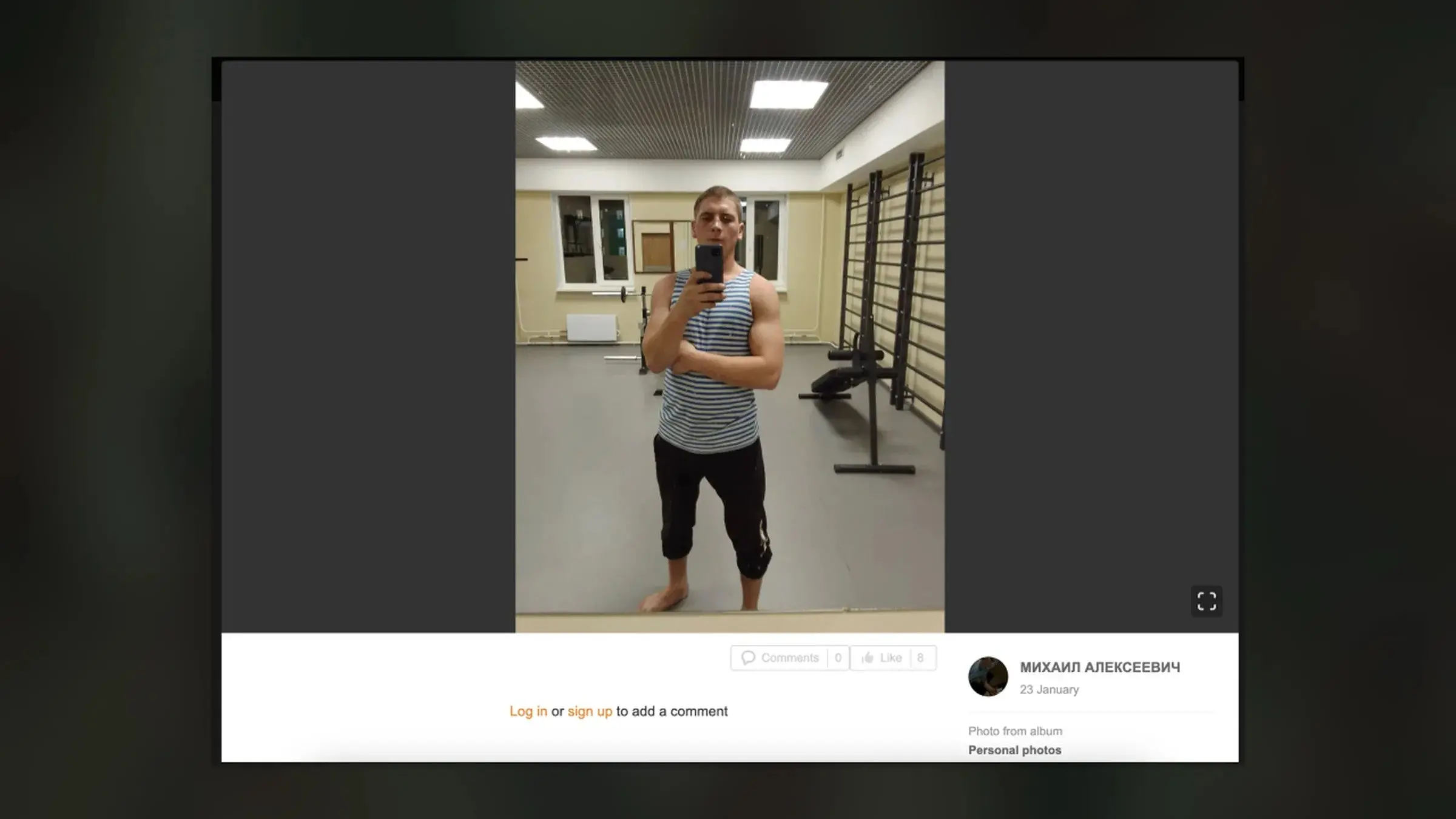 Mikhail Guryanov called his uncle, Vasily Shevchenko. On the uncle's social media page, there is a picture of Mikhail in his paratrooper uniform with the caption "Nephew, Misha [short for Mikhail]!!!" In August 2020, Mikhail's mother, Olga, posted a family photo on her VKontakte page, showing relatives hugging Misha, with the caption "Son in the Army." Until 2020, he worked as a handyman and forwarding agent.
Mikhail's VKontakte account is private, and his profile picture is an image of a muscular bear with a Russian tricolor in the background. Not long ago, he changed his real last name to "Shevchenko" on the social network. However, on "Odnoklassniki" social network Mikhail continues to actively use his real name, the last time he visited the page was on June 16. 
Guryanov's uncle, Vasily, responded to a call from Important Stories saying that he "couldn't be of any help, a military secret."
Danil Konovalov (deceased)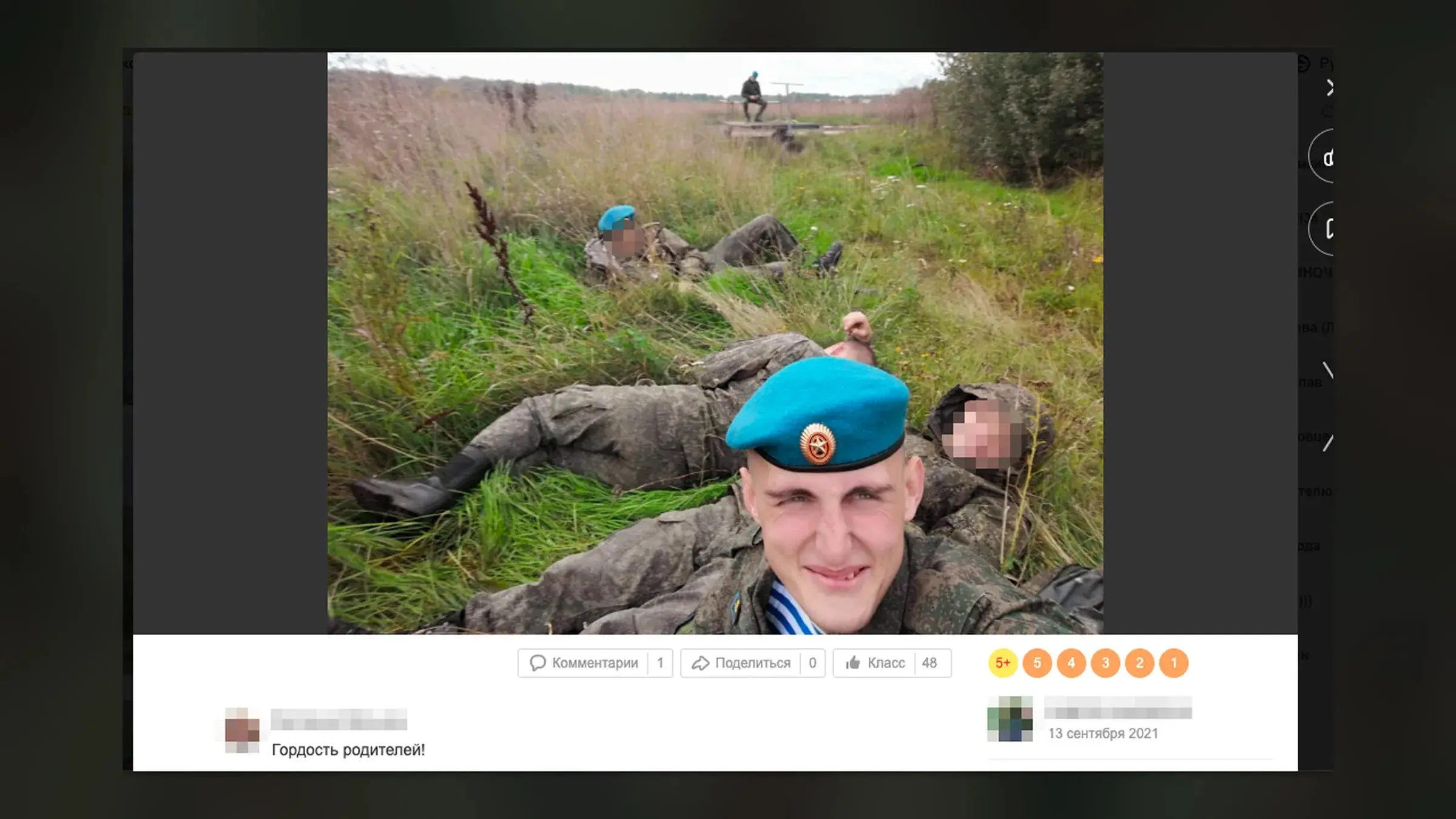 Danil Konovalov called his parents, Sergei and Nadezhda Konovalov, on March 4. 
The photos on his father's "Odnoklassniki" page in September 2021 show a cheerful Danil posing with a parachute, his chevrons are visible, indicating that he served in the paratroopers. 
Under the more recent photos, commenters offer Danil's father condolences. On her VKontakte page, his younger sister Sofia posted a photo of a video call with her brother on May 30 with the caption "My [brother]. The only one, my dearest," and she also received condolences in the comments.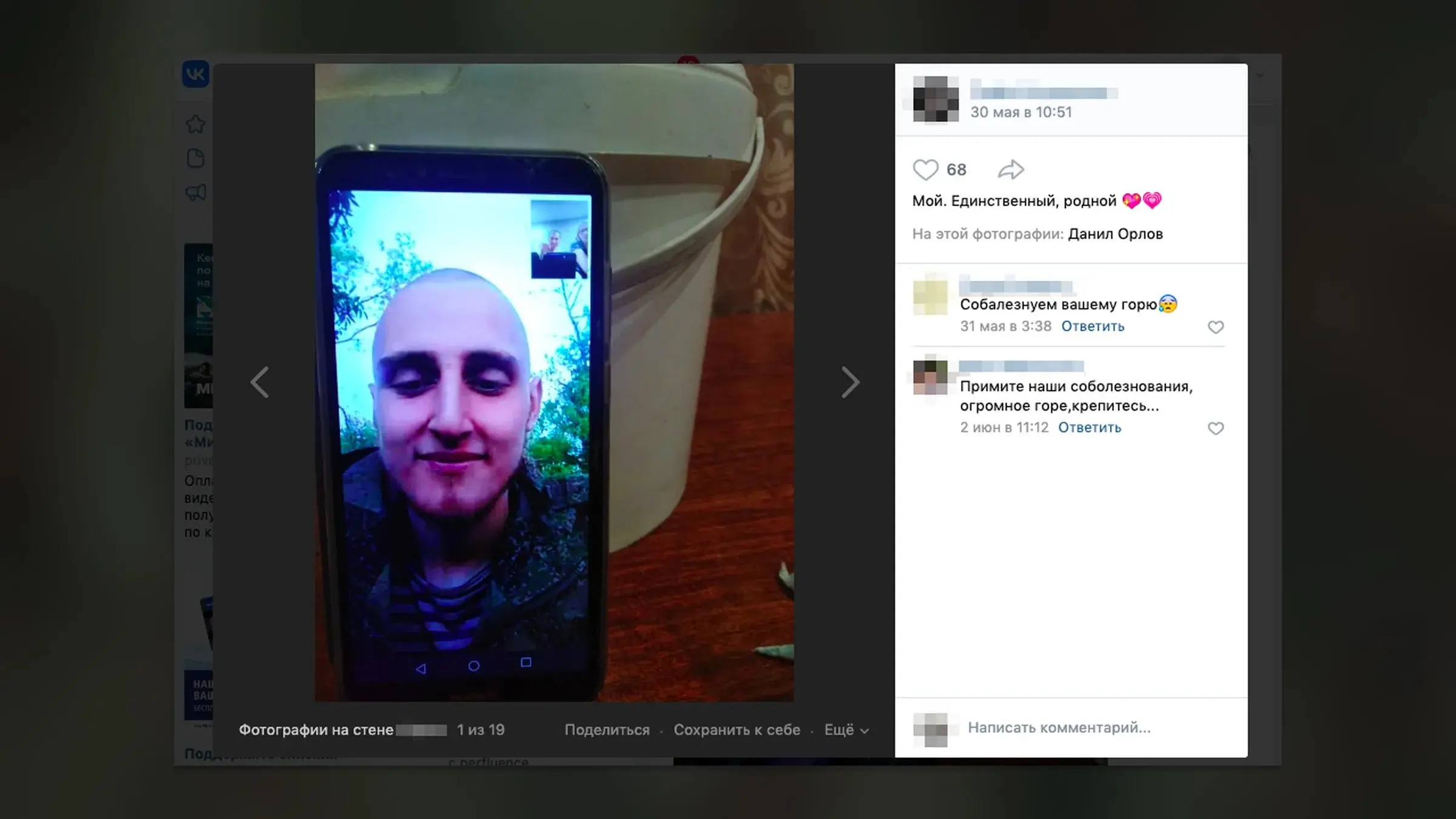 Danil's friend Dmitry Marchenko also had Danil's picture as a profile picture on May 29. 
On June 14, the official announcement was made about Danil's death: on the "76th Guards Air Assault Division VDV Pskov ZOV" public page it was written that the young man "died as a hero," "on May 21, 2022, in a special military operation on a former Ukrainian territory during an assault on neo-Nazi groups' positions near the village of Lipove." "A native of Altai Territory, Guard Private Danil Sergeevich Konovalov has taken part in a special military operation to demilitarize and denazify Ukraine since February 24. A true Friend and companion who always came to the rescue in a difficult moment. He was 20 years old." This message was reposted by Valeria Nikulina, who was close to Danil, who also received a call from Ivan Skiba's phone which was used by Konovalov on March 4.
We reached Danil's parents. "He told us himself that he was in Bucha when they came out of there on March 30," answered Danil's mother, Nadezhda. According to his parents, Danil's brigade was first taken to Belarus and then sent to the Belgorod region, where they spent two weeks. Immediately after that, Danil was sent to fight in the Donetsk region, where he died. "At first he said: "I'm not going," and then, "No, I'm going, I can't feel like a quitter, I want to avenge my commander and all my friends," Nadezhda recounts a conversation with her son. "They were all tired there after all that time," says his father, Sergei. Representatives of the military commissariat and the local administration came to Danil's parents to inform them of their son's death. The Konovalovs received help — the authorities paid for the funeral. "Since childhood, he dreamed of serving in the Airborne Forces," says Sergei Konovalov. "We didn't know all this was going to happen when he signed the contract." 
Alexander Popov (deceased)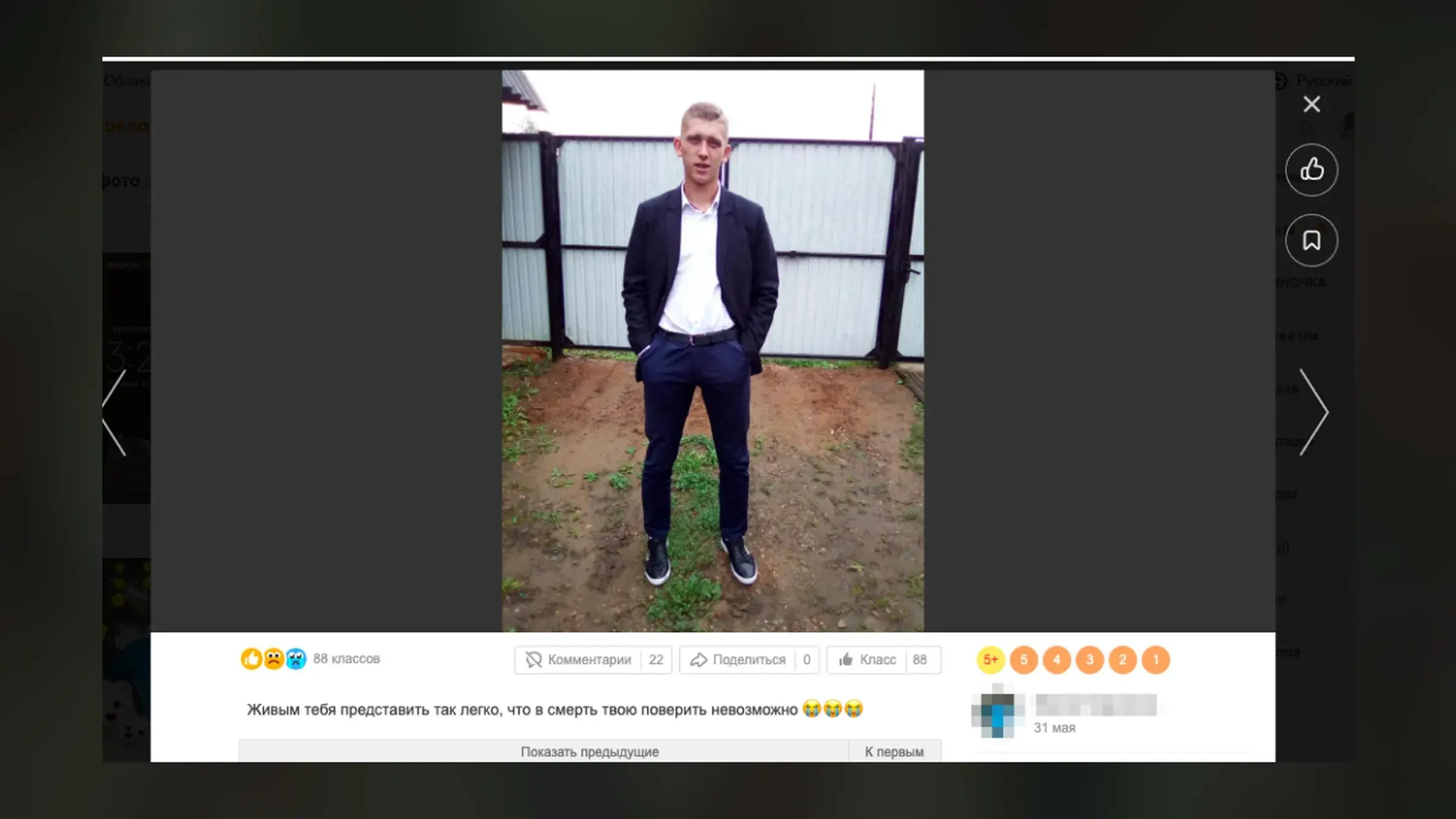 On March 4, 20-year-old Alexander Popov called his mother, Irina Kiriyenko who lives in Krasnoyarsk. 
On November 25, 2021, Irina posted a photo of her eldest son on Three Railway Station Square in Moscow, and in the comments, she wrote: "He has already arrived in Pskov, he is on his way to his unit." At the very beginning of the war, the woman liked a post from March 3, when her son most likely entered Bucha: "Let's support our guys who are now making history, protecting the civilians of Donbass and Ukraine from the Nazis." 
And on May 31 of this year, Irina again published several photos of her son with the caption "It's so easy to imagine you alive that it's impossible to believe in your death." In response to condolences from her friends, Irina said: "I'm hanging in there, I still have my youngest. We can handle it." The younger son Ilya, judging by the photos, is a naval cadet. 
According to the media, Alexander Popov died on May 19. He served in Pskov as a contractor. "He was a parachute company gunner and operator." "He dreamed of becoming a paratrooper, conquering the skies, and jumping with a parachute," the journalists relay the words of Alexander's younger brother, Ilya. 
When Sasha's [short for Alexander] corpse was brought home, the attendant of the body said that the Russian soldiers were chased "like rabbits through forests."
IStories correspondents reached Alexander's mother and aunt. They said that Sasha had contacted them on March 7 and 31, saying that he had borrowed a telephone from a local woman in a store — he had lost his phone "in the first battle, it drowned in the tank." "Yes, of course, he understood where he was being sent," said Sasha's aunt. "He sent me text messages, videos, and he told me, 'Mom, we're going to die!' — these were his second-to-last or last messages, but such texts started at the beginning of April," Alexander's mother shared. "He must have had a premonition." Sasha told his mother that "the Nazis take civilians out of populated areas, use them as a shield." "I asked: "Sasha, will your finger pull the trigger to shoot?" He said, "Yes.""
The women recall that Alexander's brigade stopped near Donetsk, in the village of Tripillya. From there they had literally failed to make it two kilometers to their base when they were attacked. Both women do not want to know anything about the war in Ukraine after Sasha's death and "to this day" do not watch TV: "I buried my son, I don't want to see or hear anything else." But the sisters agree: "Wipe this f---ing Ukraine off the face of the earth! The same way they could drop a bomb as they did on our boys." They say that Sasha and the other boys were left "as cannon fodder for the Nazis." Less than six months have passed since Alexander's training: "They don't know how to shoot and fight properly yet." When Sasha's corpse was brought home, the attendant of the body said that the Russian soldiers were chased "like rabbits through forests." "They could have sent out elite troops instead, we have such good weapons in Russia! Their transport was all broken, they waited and waited for the spare parts to arrive, but they didn't get them, so they went through the woods ..." When asked to whom the complaint was addressed, Sasha's mother said: the president.
Dmitry Antonnikov (deceased)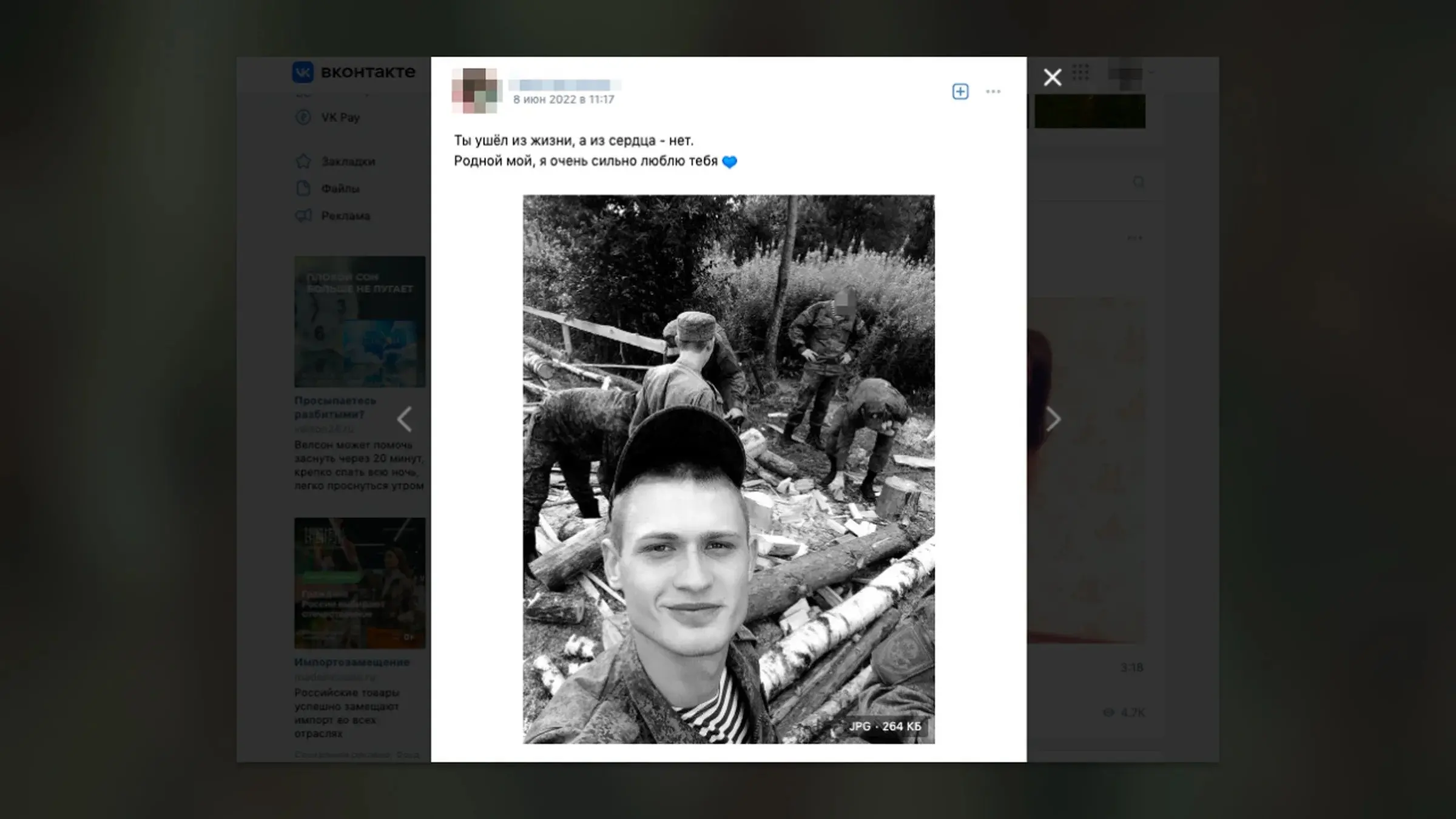 After getting the phone of the captured Ukrainian, Dmitry Antonnikov called his wife, Valeria Maksimova. We found out that Antonnikov was a serviceman in military unit 74 268 with a salary of RUB 35,000 as of the beginning of 2017. 
Now on the page of his young wife Valeria in VKontakte, there is a sad post in memory of her deceased husband: "You are gone from life, but not from my heart. My darling, I love you very much." Date of publication — June 8. In the comments, friends support her and write that "Dima [short for Dmitry] is a hero!" 
We couldn't reach Valeria.
On Yablonska Street
On March 4, when the Russian military called home from Ivan Skiba's phone, eight residents of Bucha were shot: Anatoly Prikhodko, Andrei Matviychuk, Andrei Verbovoy, Denis Rudenko, Andrei Dvornikov, Sviatoslav Turovsky, Valery Kotenko, and Vitaly Karpenko. They were all civilians before the war and joined the volunteer units when the war began.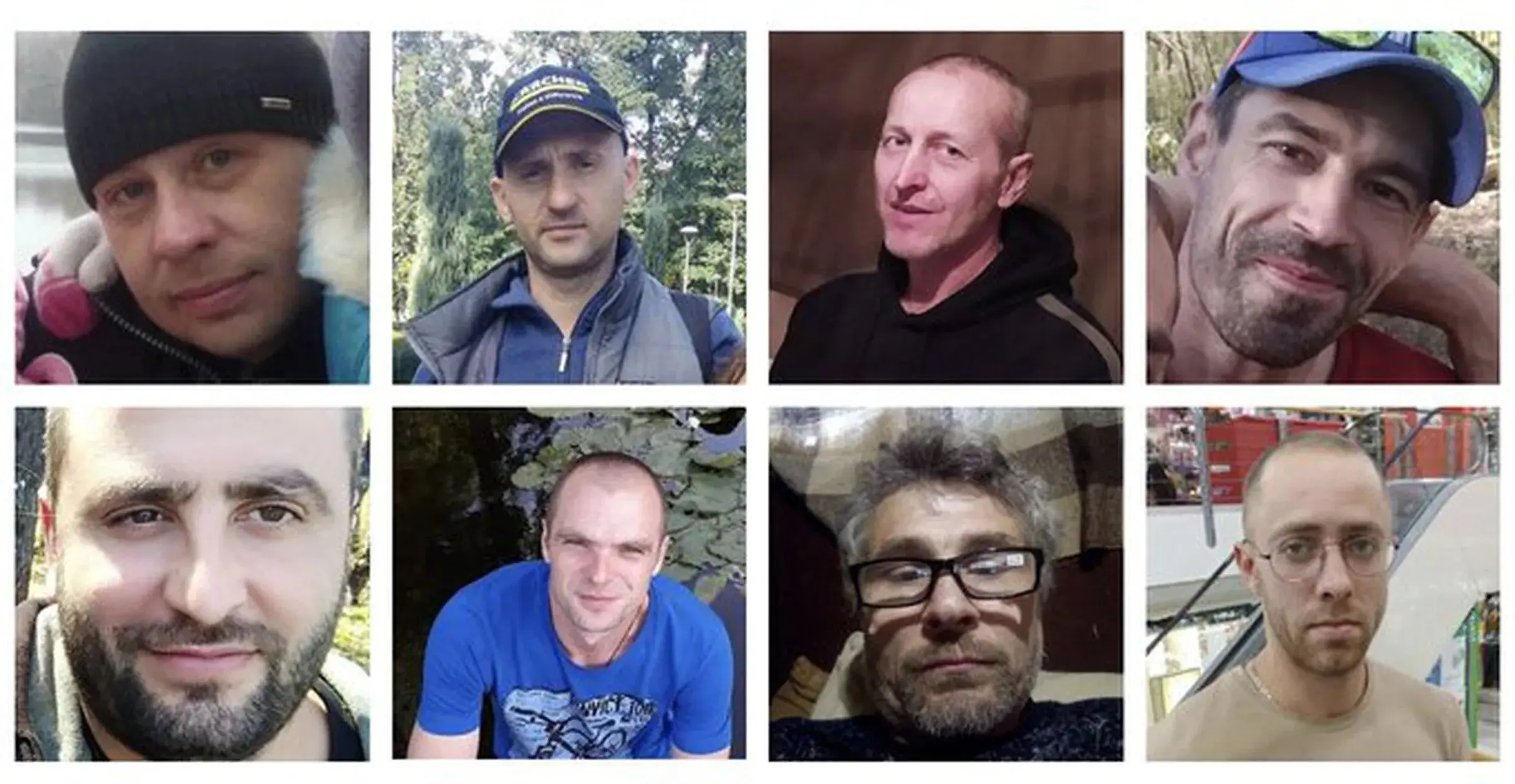 We cannot say what role the Pskov paratroopers we found played during the occupation of Bucha. Ivan Skiba, to whom we showed photos of the soldiers we found, finds it difficult to say who exactly took his phone and tortured him: the soldiers were wearing balaclavas, and he had lost his glasses. Bear in mind that the most brutal murders took place on Yablonska Street in Bucha. 
We have already written about the presence of Pskov paratroopers at the site of the shooting of the residents of Bucha. Then we managed to identify one of those who took part in the purge of the settlement, Chingiz Atantaev, who also served in one of the airborne assault regiments of Pskov.
IStories continues to investigate and will soon cover other Russian military personnel who were in the Kyiv region during the occupation as well as their possible involvement in war crimes.
If you know something and want to tell us about the Russian soldiers who took part in the war in Ukraine, please contact us by mail [email protected] or via the bot in Telegram @mail_to_istories_bot
RELATED ISSUES
RELATED INITIATIVES