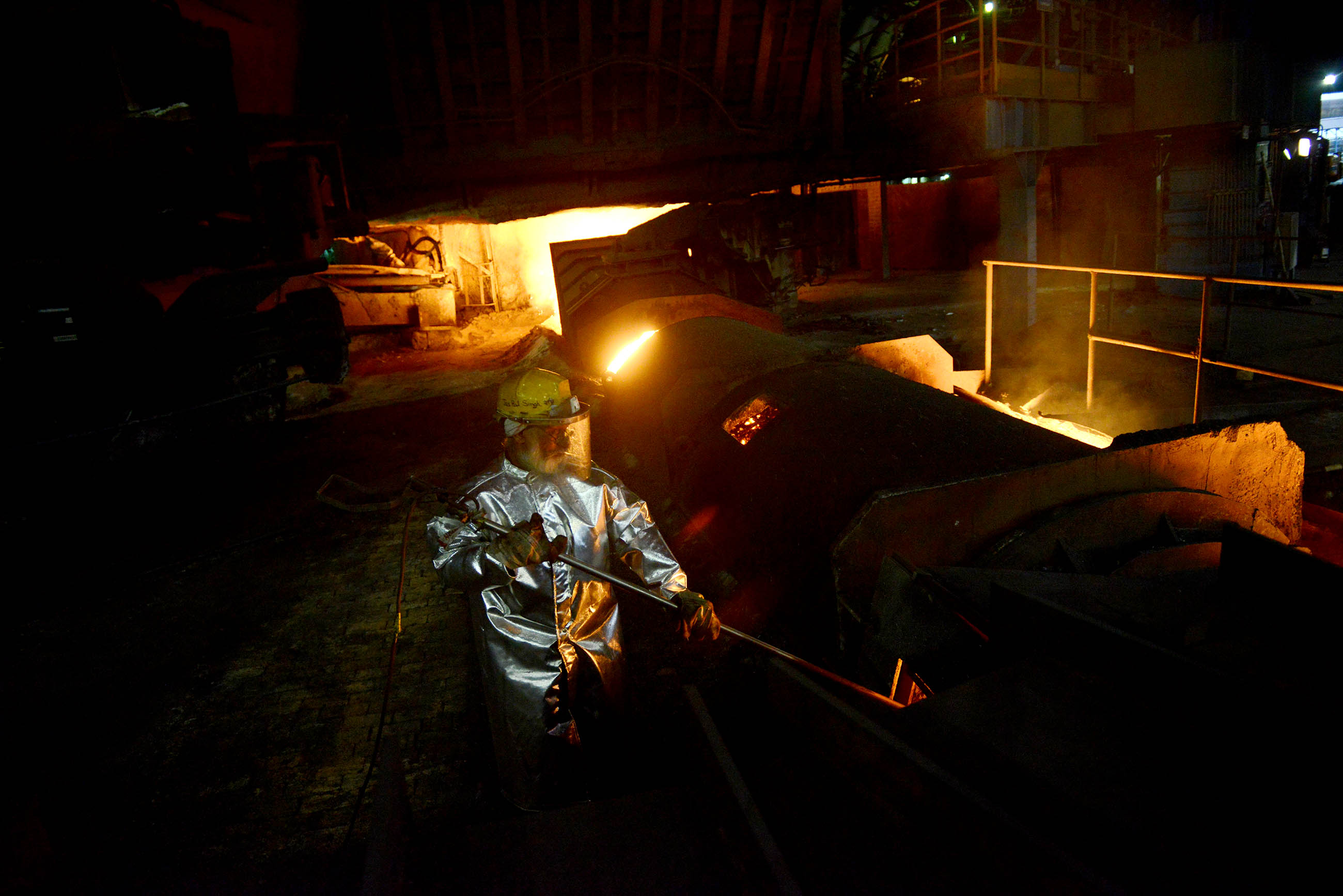 This is the second part of a two-part series by David Moore and Michael Henninger.

Part 1: Racing to Reinvent the Electric Grid

JAMSHEDPUR, India—Here in the blast furnace, near the confluence of two rivers, the coal and iron ore never stop cooking.

Even through the oppressive humidity and downpours of monsoon season, even on India's Independence Day, the metallic lava flows in a ceaseless stream through a network of tubes. It eventually will be molded into shapes, cooled, rolled into coils or bundled and loaded onto trains or trucks—destined for use in wires, beams, auto parts, pipelines.

With seven blast furnaces, Tata Steel's Jamshedpur Works — a massive plant carved into the jungles of northeastern India — churns out 10 million tons of steel each year and directly employs some 35,000 workers.

The tenth-largest steel producer in the world plans to add more capacity in coming years, meaning the surrounding city of of 800,000 people — established more than a century ago in consultation with Pittsburgh steelworkers — will see wider roads, more bungalows, more saplings planted in the parks, a new shopping mall complex.

Jamshedpur, India's Steel City and among the most enduring company-administered towns in the world, is a testament to both the country's industrial prowess and its energy challenges. While the plant helps build infrastructure to support the country's sprawling megacities and usher in middle-class amenities for India's population approaching 1.3 billion, it also intensely consumes natural resources.

Jamshedpur's growth has been built in part on a resource that makes Tata Steel's metal the cheapest to produce in the world: Arriving by rail, coal and other raw materials are sourced from Tata Steel's own mines and collieries, which lie 100 miles to the north. It also sends much of its steel to a plant just miles away operated by its sister company, Tata Motors. The largest automaker in India, Tata Motors has sold more than 9 million vehicles.

Both on and off the plant floor, this city — triangulated by the converging Subarnarekha and Kharkai rivers — shows what Pittsburgh might look like today if the U.S. steel industry had never collapsed. Closely intertwined with India's accelerating prosperity, it's emblematic of the challenges the country faces in undertaking global environmental goals.

Please continue reading the second part of the Pittsburgh-Post Gazette's multimedia presentation online here.
RELATED ISSUES