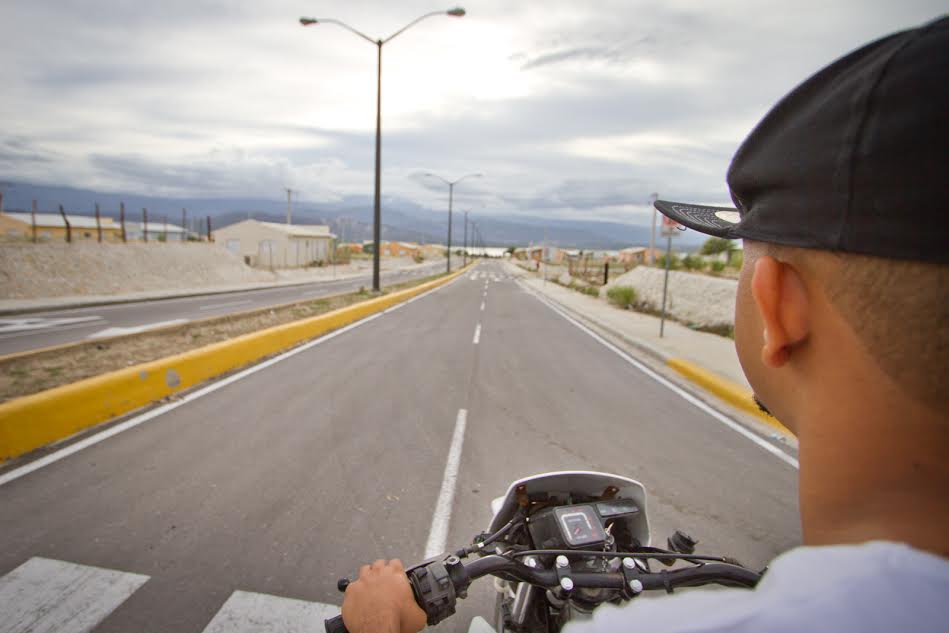 JARABACOA, Dominican Republic—The Dominican Republic is the Western hemisphere's most dangerous place to drive, and 15th worst in the world, according to the World Health Organization. Each year, 29 out of every 100,000 people in this Caribbean nation die in road accidents, according to the 2015 Global Status Report on Road Safety.

In 2013, the Dominican Republic saw more roads deaths per capita than any other country in the world, but it has since been eclipsed by nations including Libya, Thailand and several African nations. But that doesn't mean things are improving: in fact, the death rate is still on the rise, up from 21.6 per 100,000 people in 2010.

The vast majority of the fatalities—63 percent—involved 2 and 3-wheeled vehicles, ie. motorcycles.

Francis Ortiz, a paramedic at the public hospital in the small mountain city of Jarabacoa, says hardly a night goes by that he doesn't see at least one patient in the hospital for a motorcycle accident, and on the weekends he says the numbers become hard to fathom.

"Just last night a moto driver crashed into an older man," said Ortiz one day in December. "The driver's entire face was cut open. He had to have intensive surgery." Although Jarabacoa has a population of 70,000 people, like most Dominican cities, it has no intensive care unit. Those seriously injured in road accidents must be ferried an hour north to the city of Santiago for surgery.

When accidents are fatal, Ortiz says it's almost always because riders weren't wearing helmets. According to the WHO report, on average, wearing a helmet reduces the risk of death by 40 percent and the risk of serious injury by 70 percent.

Their heads exposed, riders die from "hemorrhages, cranial damage, blood loss—and sometimes trauma to your internal organs that you don't immediately see," says Ortiz.

In the Dominican Republic, the high number of motorcycle accidents is in part a reflection of economic trends. In a nation with a rapidly growing economy and a rising middle class, cheap, foreign-built motorcycles and scooters offer a convenient way of avoiding traffic in cities and traversing unpaved roads and paths in rural areas.

In 2013 there were 1.7 million motorcycles in the country among a population of just 10.4 million people—more motorcycles than cars. In small towns and rural areas, motorcycles are everywhere, Kids as young as 10 can be seen driving mopeds, while teenage boys regularly zoom up single-lane roads doing wheelies.

Indeed, many here blame road accidents on pure recklessness: Most can be attributed to "alcohol, and young people," in Ortiz's words.

But some say the police are also to blame for failing to enforce helmet laws for motorcycle riders.

WHO's report gives the country just 3 points out of 10 on a scale rating police enforcement of speed limits and just 2 out of 10 for enforcement of drunk driving laws. While federal law requires the use of motorcycle helmets, outside the nation's largest cities, the vast majority of riders seem to go without one, with little fear from getting stopped by police.

"If the police took this more seriously—if they would fine people for not wearing a helmet, or if they took away their motorcycle, which they have the power to do—if they did that, everyone would wear a helmet," says Ortiz.
RELATED ISSUES