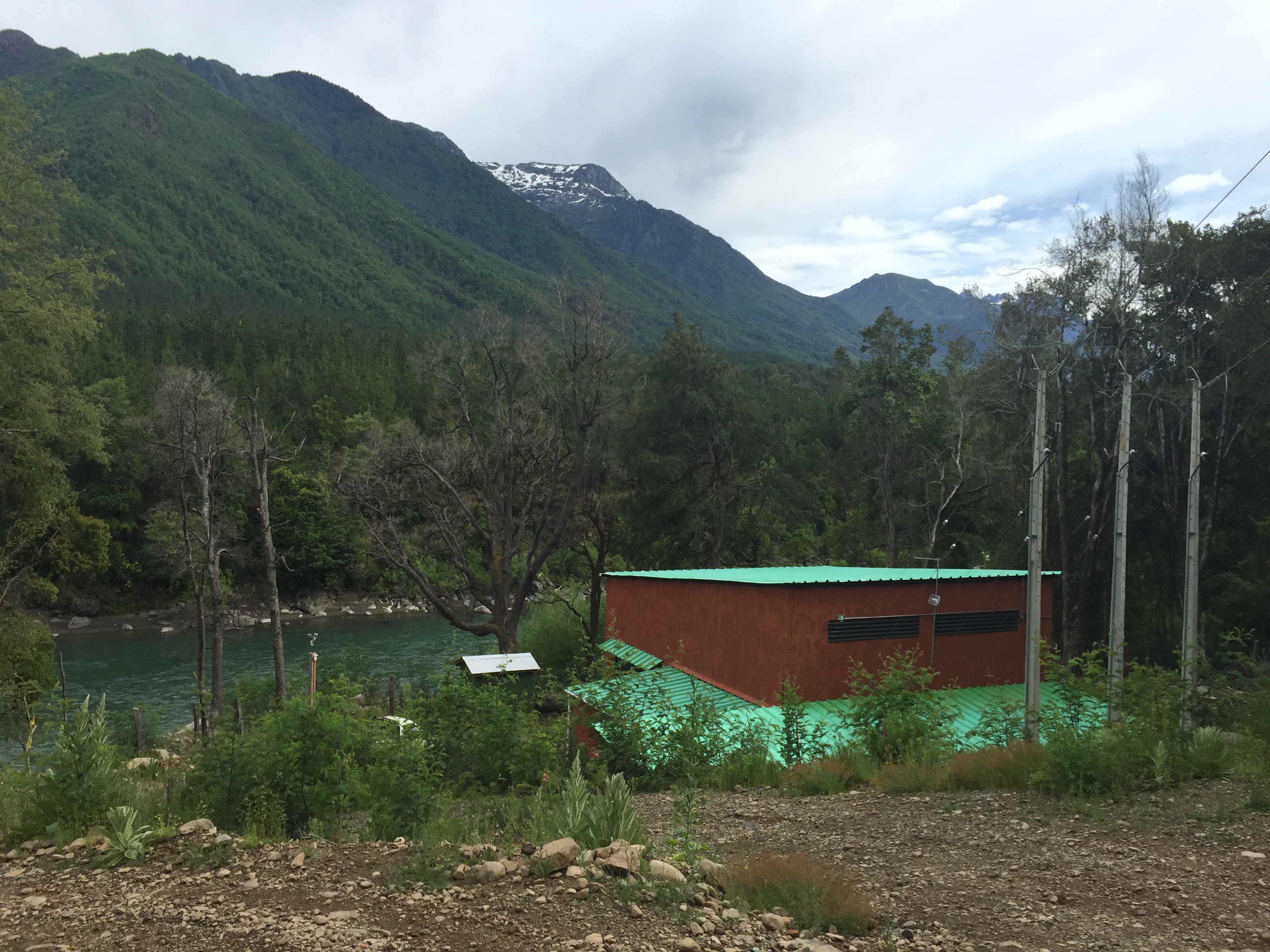 While Chile's government works on a series of new approaches to producing energy, the country's private sector has a few plans of its own—for better or for worse.

Many entrepreneurs in Chile have started turning to small-scale energy projects that are intended to be less disruptive to local environments and communities, but have also become controversial among residents who have little means to defend against their construction.

After Argentina started cutting its supply of natural gas to Chile in 2004, and with President Michelle Bachelet taking aim at a 20 percent renewable energy output by 2025, many of these projects are now geared toward making use of the country's vast abundance of rivers and streams—an excellent source of hydropower.

But there's a special wariness in Chile with regard to hydroelectric projects in particular—a fear that they will deplete the country's natural resources, among other things. In 2014, Chilean officials rejected plans to construct five dams on the Baker and Pascua Rivers in Patagonia, citing the potential damage to the environment and local communities.

Part of this wariness comes from the 690-megawatt dam the electric company Endesa constructed in the early 2000s, which flooded indigenous Pehuenche land and forced families from their homes.

Endesa's project was massive, with the potential to provide electricity to thousands and thousands of people in Chile, but which has also generated an equal amount of backlash from government officials, environmentalists and residents, resulting in a reevaluation of the country's legislation regarding indigenous rights and resource development.

Entrepreneurs are building what they call "mini" hydroelectric plants—often in the form of diversions, which channel river water through a turbine—because they mostly avoid such political controversy, and because they are far greener than larger projects.

Phillip Wild, 37, who lives a few miles down the road from Endesa's dam, said he built a 1 MW turbine on his property last year in order to help contribute to the community's local energy needs in a sustainable way. The river he diverted through his mini-hydroplant comes out as clean as it went in, he said, so the environmental impact is virtually nonexistent.

"I thought, I have my land, I have my river," he said. "I should do something important with it."

Chile's Ministry of Energy said there were 303 mini-hydro projects in operation in 2013, with 60 more under construction. In August 2015, Minister of Energy Máximo Pacheco said the current administration plans to incorporate 100 more into the electric system.

Some of the entrepreneurs investing in energy see smaller projects as an opportunity to jumpstart the quality of life of rural and indigenous residents that center their communities on these rivers and streams.

Pedro Matthei, a member of the board of Chile´s Small Hydropower Association in Chile, pointed to the high percentage of indigenous people who move to Santiago after being unable to sustain themselves in rural areas.

"(Improving) living conditions of rural communities can be better achieved through public-private collaboration," he said, "where the local and national government act as coordinators and project owners implement local initiatives in collaboration with communities."

In Yungay, Matthei's company Aaktei, which specializes in the development of non-conventional renewable energy projects, is building a small hydroelectric plant that will also result in the activation of public transportation, a new extended telephone service for the community and the construction of a bridge that will connect both sides of the community, among other initiatives.

Matthei sees small hydro-projects not only as a green way of generating electricity, but as an approach to reinforcing pre-existing infrastructure for communities, as he did in Yungay, as well as for creating jobs and bolstering local tourism in rural areas that might not have the funds to do so independently.

But what happens when communities don't want the help? In Alto Bío Bío, where the echo of Endesa's project is still ringing loud and clear, residents are less welcoming to new development plans.

"This is an invasion," said Segundo Suarez, chief of the Malla Malla district, while discussing the mini-power plants breaking ground in his area, "and we are going to do everything we can to defend our lands and our waters. There is a consensus among our people, especially among the younger generation, that we need to prevent this problem and do what it takes to confront it."

Jeanne Wirtner Simón, professor of Legal and Social Sciences at the University of Concepción, said the community's outrage was also borne out of the fact that it does not have much control over whether or not such projects—often funded by non-local companies and investors—should be allowed in the area.

"Their distrust is based on the belief that the legislation tends to favor outside interests over Pehuenche interests," she said.

Simón points in part to Chile's division of land rights and water rights, which gives companies the ability to, say, build a mini-hydroplant on a stretch of river that runs through land owned by a private citizen.

This past year, thirteen families in Alto Bío Bío regained their water rights, the mayor's office said, with a mind toward ensuring control over the future of the region's makeup.

"When the community has power over its own resources, we can decide our own development," Nivaldo Piñaleo Llaulén, mayor of Alto Bío Bío, said. "We can decide for ourselves how to respond to this poverty."

Though energy projects in Chile over three megawatts require the consent of local communities before starting construction, most small hydro-projects fall just under that threshold, making it easy for companies to build where they want.

But after the relocation caused by Endesa, Alto Bío Bío's local government is very protective of who can build and who cannot, which is why it has imposed a local ordinance requiring any and all projects—regardless of the megawattage—to obtain approval from residents.

Most companies have been completely ignoring it.

A March 2015 letter from the Alto Bío Bío mayor and the Cauñicu district chief and president expressed disapproval of an Aaktei project, writing on behalf of the community that it would have a "tremendous effect on the social, cultural, economic, political and spiritual life of the community."

However, the project is underway, along with several more. So many, in fact, that local Director of Public Works Romina Orellana said she isn't sure how many are planned for the region, because they don't always request the permit they are legally required to obtain before building.

"It's almost a formality to reject them," she said. "They don't fulfill anything that is required of them. And then what? The file disappears and then they build."

Phillip Wild, like many other entrepreneurs investing in energy in the area, thinks the projects are often misunderstood and stigmatized by residents.

"They treat electricity here the way lots of people think about eating animals," he said. "They want to eat meat but they don't want to know where it comes from. So they're very happy to have electricity, but when you build a project like mine, they get angry."

Many residents said the only way to stop power plants—big or small—is to protest, as Berta Quintreman, 76, did against Endesa years ago.

"The fight is going to continue," she said. "I am confident that the youth of this land will win and there will be no more dams in Alto Bío Bío."
RELATED ISSUES