---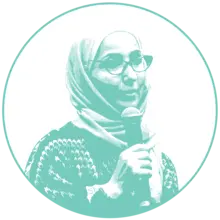 As a nonprofit journalism organization, we depend on your support to fund more than 170 reporting projects every year on critical global and local issues. Donate any amount today to become a Pulitzer Center Champion and receive exclusive benefits!
---
President Lukashenko's landslide victory in Belarus last year marked more than 25 years of control and the start of the authoritarian leader's sixth term. Mass demonstrations followed, with thousands of protestors imprisoned. Thousands more are fleeing to neighboring countries, crossing into the EU illegally. Special correspondent Simon Ostrovsky traveled to the Belarusian border to tell their stories, with support from the Pulitzer Center.
Read the Full Transcript
Hari Sreenivasan: The landslide victory of president Alexander Lukashenko in Belarus last year ushered in his sixth term and more than a quarter decade of control for the authoritarian leader. Claims of a flawed election drew mass demonstrations, with thousands of protestors imprisoned. Thousands more have been fleeing to neighboring countries including Poland and Lithuania, crossing into the EU illegally and with great risk to themselves. NewsHour Weekend Special Correspondent Simon Ostrovsky traveled to Lithuania, near the Belarusian border, to tell their stories. His reporting is done with support from the Pulitzer Center.
Simon Ostrovsky: Vilnius, Lithuania's capital. It's just 20 miles from the border with authoritarian Belarus to the east. But this EU member state might as well be on another planet.
Artyom: Ok, here's the plan…
Vidas: You walk down the road and look for a black car.
Simon Ostrovsky: Artyom, whose name we've changed, is a smuggler. He helps dissidents wanted by the Belarusian regime, over the new iron curtain that surrounds Belarus in the aftermath of last year's contested election that led to sweeping protests and a brutal crackdown.
Artyom: Don't rush so you don't make any noise. You only start running if you see that you are being chased.
Dzimitry Lisychik: Understood.
Artyom: Ok.
Simon Ostrovsky: Today, he's coordinating the escape of two protestors wanted by police who face lengthy prison sentences. He's allowed NewsHour Weekend to record his remote meeting with one of them, 20-year old Dzmitry Lisichyk, who's been hiding from the authorities in Belarus for over a month. Lithuania is now home to over 2,000 political exiles from Belarus who've fled the regime, including Sviatlana Tsikhanouskaya, believed by many to have won a widely contested presidential election last August. An election that her husband had planned to run in but who was instead arrested ahead of the vote and remains in prison to this day.
Sviatlana Tsikhanouskaya: This understanding that my husband is suffering, that thousands of people are being tortured in jail turns into energy that don't let me stop and I'm doing what I can on my place, the same as every person in Belarus or who is in exile doing what they can.
Simon Ostrovsky: Lisichyk, who is accused of organizing partisan activities, hopes to join the ranks of those who are in exile, but he'll have to evade Belarusian border patrols and walk through thick forest in a segment of the border that isn't fenced off first.
Dzimitry Lisychik: I feel like I have to be composed and careful, but I'm not scared. I'm not about to stick my head in the sand. No good will come out of the fact that I'll land in jail here, or in the ground, or into a wheelchair.
Simon Ostrovsky: Belarus' other neighbors have also taken in thousands of refugees over the course of the last year as the regime of Alexander Lukashenko imprisoned over 550 people who spoke out against an election they believe was rigged in his favor. Press Club Belarus is a media organization that's fled to Poland after its founder, Yulia Slutskaya, and three other staff members were jailed on reports of trumped-up tax charges. Now it's celebrating its ten-year anniversary in exile.
Natasha Belikova: We are Press Club Belarus, and unfortunately we are still without Yulia. And we really hope that Yulia will be able to join us sooner than we think and be able to celebrate this birthday with us.
Simon Ostrovsky: Natasha Belikova has stepped in as acting director while founder Yulia Slutskaya awaits trial.
Natasha Belikova: Currently, 26 journalists are imprisoned in Belarus for doing their job. Some, like my colleagues, they're awaiting trial to begin. Others have already been through trial, like two journalists from Belsat, and they have been sentenced to two years of imprisonment for simply doing their job for reporting from a rally. The number of jailed journalists is growing, and no journalist can feel safe at the moment being in Belarus.
Simon Ostrovsky: Lukashenko has been willing to go to extreme lengths to retain his grip on power.
Alexander Lukashenko: Our enemies from outside and inside the country have changed their methods of attacking the state. In the near future we will show you and society as a whole everything they have said, including those who have recently been arrested.
Simon Ostrovsky: In May, a commercial passenger jet flying from Greece to Lithuania was diverted to Belarus, after Minsk air traffic control reported a possible bomb threat on board. The goal was to arrest this man. His crime? Running a popular online chat group that organized protests against Lukashenko's regime. Like many detainees, he was paraded on state television and forced to make a confession.
Raman Pratasevich: I just hope that I'll be able to fix everything and live a normal life. Start a family, kids. Stop running from something, I'm sorry.
Simon Ostrovsky: A confession that was presumably coerced, given the bruises on his wrists. But Belarusian dissidents are determined to go to lengths that are no less extreme in order to get out of the country. Like Andrey Susha. In the spring of last year the authorities charged him over an online post critical of police officials and coerced a confession; he decided to turn а hobby into an exit plan.
Police official: He came under the influence of destructive Тelegram channels and wrote an offensive comment.
Andrey Susha: I apologize for my actions and am remorseful for what I did.
Simon Ostrovsky: He faced up to four years in prison for the charges stemming from the post in which he called a police officer a b--tard. But after making his confession, officials added another charge, "threatening police officers," which carries an additional five-year maximum sentence.
Andrey Susha: I'm a parachutist, I've jumped around 1,300 times. I love aviation and two years ago I purchased this paraglider and started flying with it, just for fun.
Simon Ostrovsky: Susha decided to turn а hobby into an exit plan.
Andrey Susha: I decided to run. I flew into Lithuania and landed, I walked over to the nearest house and asked them to call the police. They called them out and I said, "That's it, I'm giving myself up, I want asylum." That's how I ended up here.
Simon Ostrovsky: Facing a growing migrant crisis on their borders, Lithuanian and EU officials have been alarmed by what is taking place in Belarus. But Deputy Foreign Minister Mantas Adomenas told NewsHour Weekend his government was sympathetic to the plight of Belarusian asylum seekers.
Mantas Adomenas: I cannot condone. But cannot in any way blame them, because, you know, when you're faced with this kind of fury of this mad regime, you will want to get out one way or the other.
Simon Ostrovsky: Tsikhanouskaya, the leader of the opposition movement, told NewsHour Weekend that she was grateful for the sanctions imposed on Belarus by the EU and the United States but urged the international community to do more to help Belarusians caught up in the crackdown.
Sviatlana Tsikhanouskaya: Our end goal is the organization of new elections in Belarus, free and transparent, under the observation of international organizations. But of course, before this, our task is to release all political prisoners, So this is step by step. We have to put pressure on the regime inside the country, outside the country to start this dialogue to release political prisoners.
Simon Ostrovsky: Remember Dzimitry Lisychik, who we saw earlier in a video conference call planning his escape from Belarus? We're headed to an undisclosed location just a mile from the Belarusian border, where he is planning to cross by foot. Smugglers on the Belarusian side have told us the approximate hour that he's due to depart and we calculate that he should arrive by 1 am. By 2 am we start to worry that something's gone wrong. Border patrols on the Belarusian side have been increased due to the high number of illegal crossings. Another nail-biting hour passes. Then, finally, he emerges from the darkness.
Dzimitry Lisychik: Greetings!
Simon Ostrovsky: Welcome to Lithuania!
Simon Ostrovsky: So this is everything that Dzimitry brought with him. Just one backpack. He's wearing all black clothing and his entire waist down is wet from walking across a canal to get here to the Lithuanian side. Now we're just making sure that his documents that he's going to need in order to be able to get asylum here haven't got wet. Soon, a Lithuanian border patrol arrives, after equipping Dzimitry with PPE, he makes his claim for asylum.
Border guard: What is the purpose of your arrival here?
Dzimitry Lisychik: I want political asylum.
Simon Ostrovsky: Lisychik's journey has ended, but thousands of other Belarusians remain in hiding and more than 500 are being held as political prisoners. Without concerted outside pressure on the regime and its backer Russia, those behind bars are likely to remain there indefinitely and those seeking asylum will only add to Europe's growing new migrant crisis.
RELATED ISSUES

Issue
Conflict and Peace Building
Conflict and Peace Building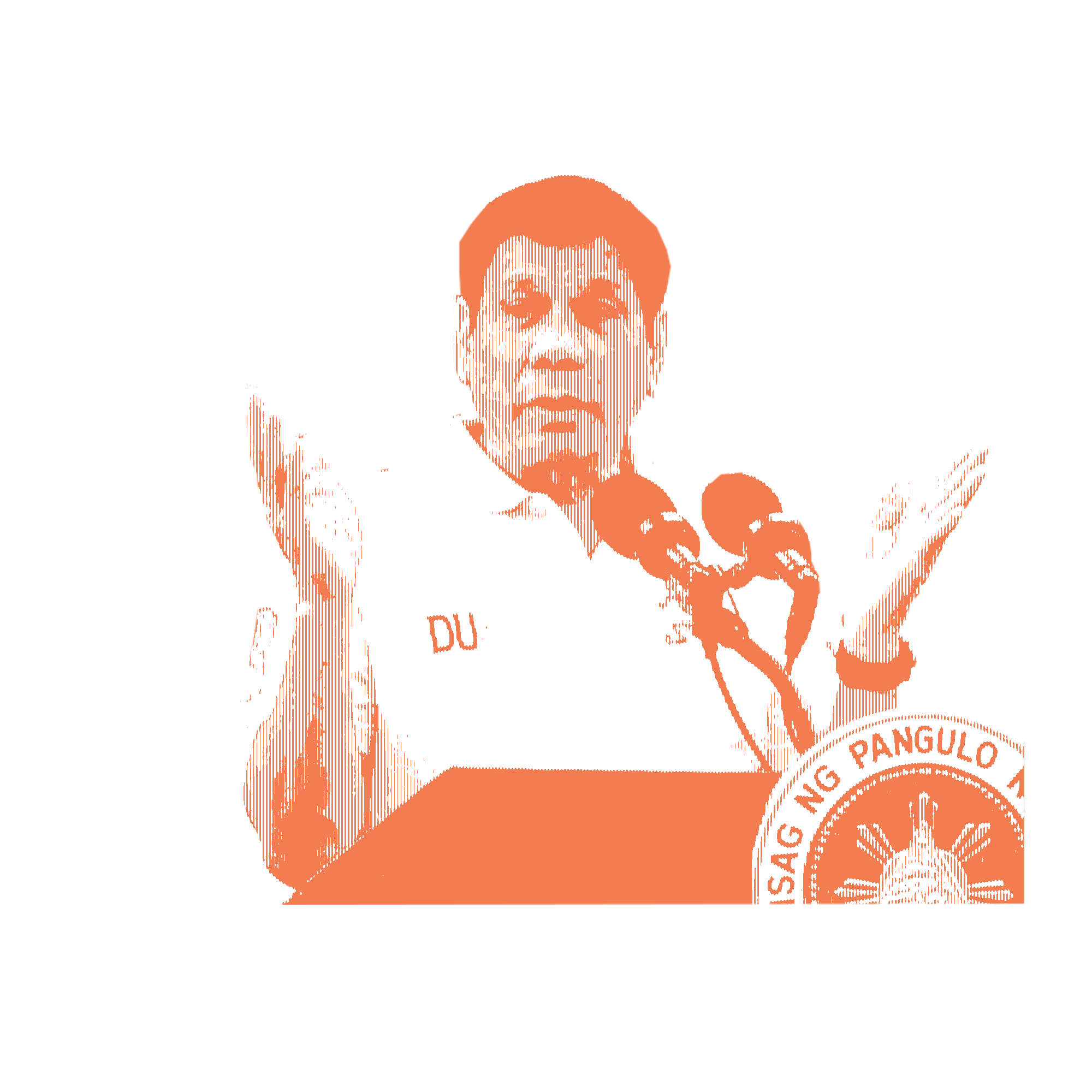 Issue
The New Authoritarians
The New Authoritarians