Little known in the West, the paralytic disease konzo has inflicted polio-life symptoms on thousands of the most impoverished people in Democratic Republic of Congo (DRC) and other African countries.

Eating insufficiently processed cassava, which naturally contains cyanide, can lead to irreversible paralysis of the legs. Konzo leaves its victims dependent on others for their livelihood and forces them to use makeshift crutches or crawl in the dirt.

Science journalist Amy Maxmen and photographer Neil Brandvold traveled to the DRC this summer to document konzo's toll and what might be done to stem the disease. Maxmen interviewed dozens of people affected by the disease and as well as researchers like Desire Tshala-Katumbay, a Congolese researcher with the Oregon Health & Science University who has studied konzo extensively.

• Part I: "Desire's Antidote to Poison," describes konzo's origins and impact, and Desiré's efforts to raise awareness about the disease

• Part II, "A Real Love Story," to be published on October 6, will discuss what life is like with konzo through a love story.

• Part III, "The Warning Clock," will explore what it will take to end konzo—and how it is inextricably intertwined with the fight against poverty

• The Bitter Harvest photo gallery features images that Neil captured from DRC, revealing the terrible impact that konzo has had on many lives, and cassava's important role in the region

Please see also last year's GHN coverage of mycetoma, The Most Neglected Disease, which was selected as the 2015 Untold Global Health Story.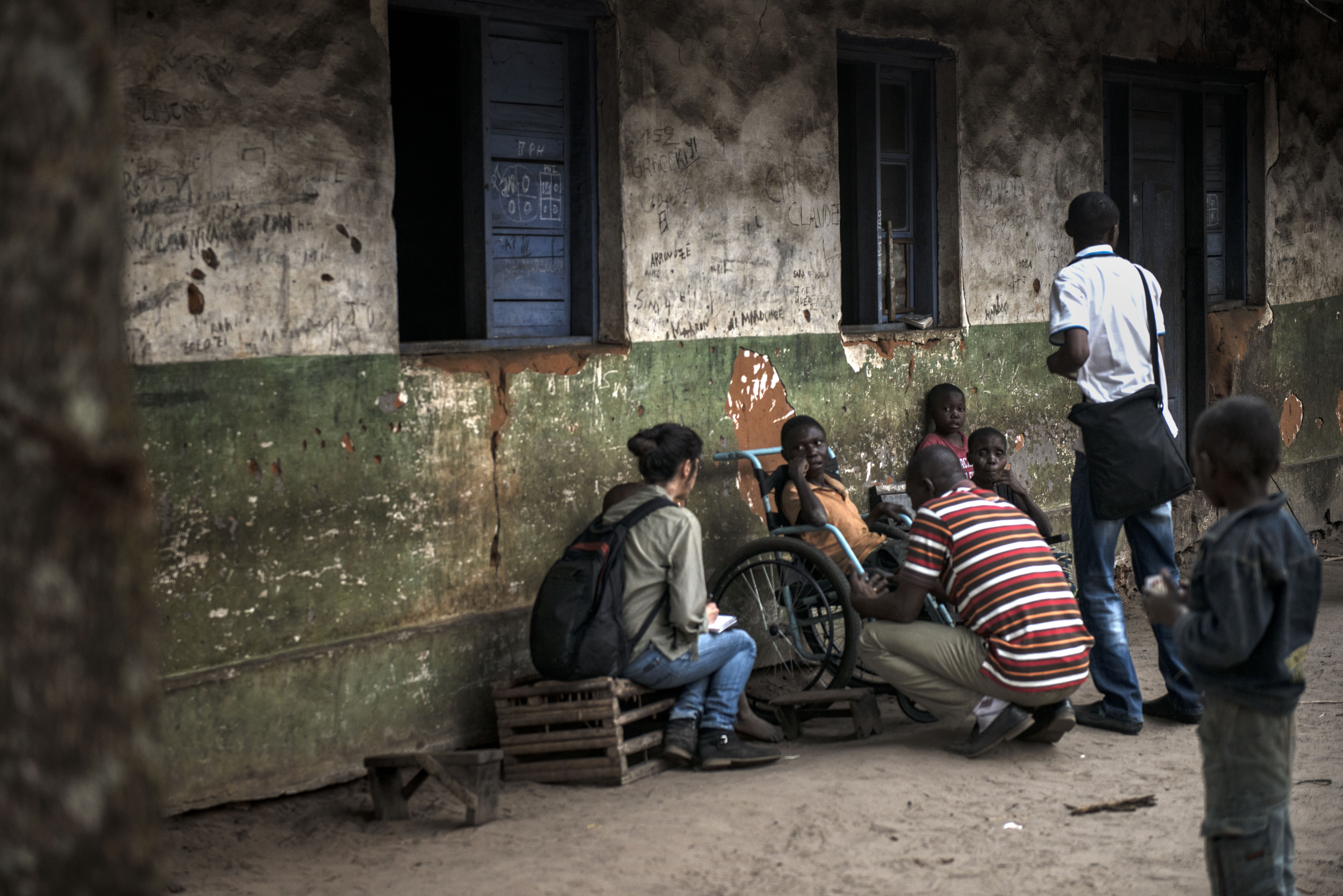 Photojournalist and filmmaker Neil Brandvold and science writer Amy Maxmen report on Konzo, a...
RELATED ISSUES