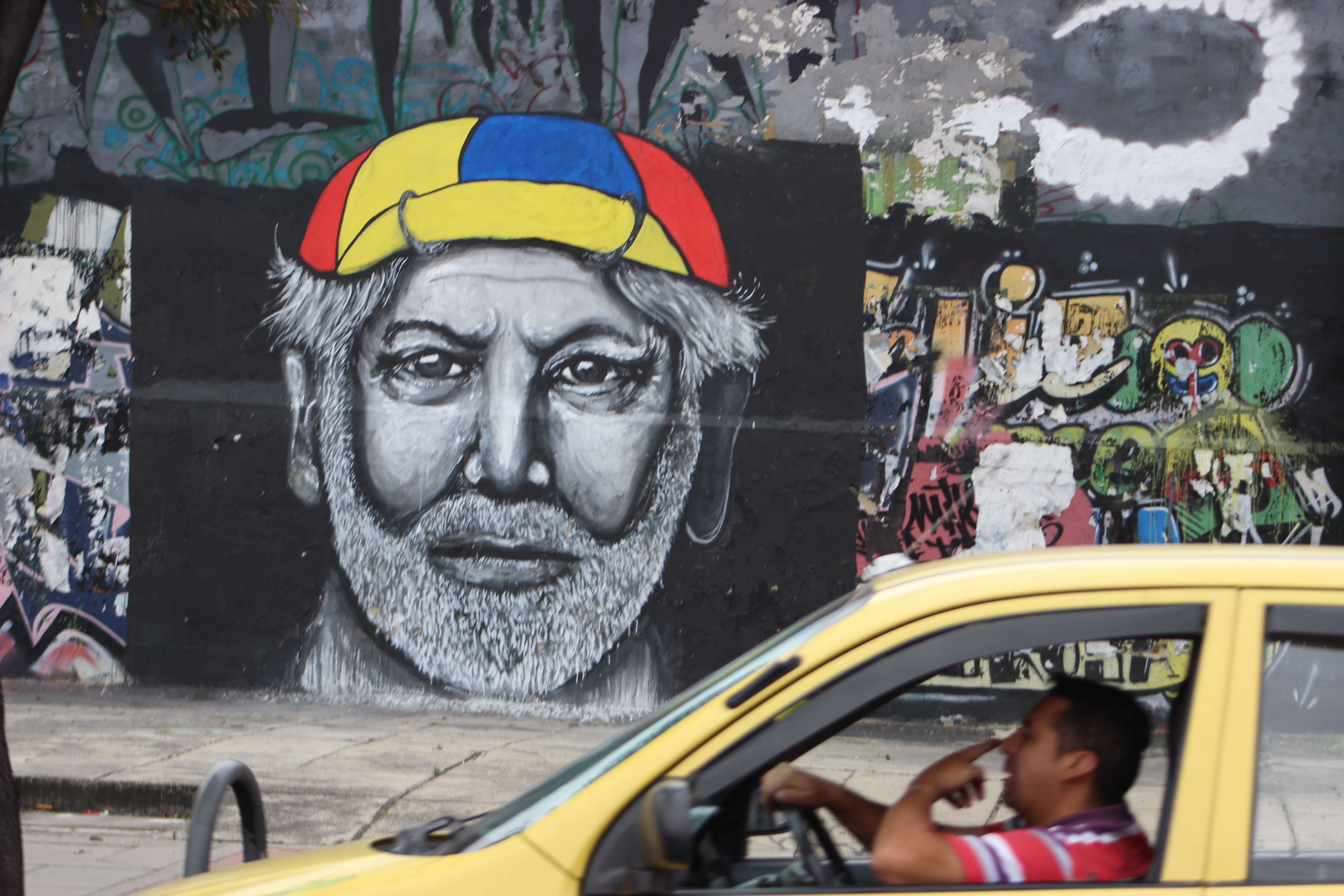 Dayana Suárez, a Cuban dentist, arrived in Colombia one year ago with the hope of starting a new life here.
She defected from the Cuba medical team she was assigned to in neighboring Venezuela after the Obama administration halted a special program that welcomed medical professionals like her to the United States.
Unable to legalize her status in Colombia, she took to the jungle in an attempt to reach the U.S. border with Mexico and apply for political asylum. That was the same decision taken by many other Cuban doctors stranded in Bogota following the unexpected decision to end the Cuban Medical Professional Parole (CMPP) program on Jan. 12, 2017.
"I knew the parole program was not available any more, but I could not stay in the hell that is Venezuela and I did not want to return to Cuba because I was afraid," said Suárez, 27, who fled Venezuela within a month after the Obama decision.
Established by the Bush administration in 2006, the CMPP benefited more than 8,000 Cuban medical professionals who defected from medical teams sent abroad by the island's government. The program was eliminated as part of an unprecedented pact under which Cuba agreed to accept the return of its citizens deported from the United States.
Many medical professionals now stranded in Colombia live in the poorer parts of the Kennedy district of Bogota, the capital. They have lost hope the United States will renew the parole program for defectors like them.
"Many of us doctors who are in Colombia have had no option but to … try to work here under these conditions," said Misael Hernández, who estimated that at least 1,000 Cuban professionals now live in Colombia without legal status.
Hernández, a 27-year-old doctor from Guantánamo in eastern Cuba, was also part of a medical team sent to Venezuela. Just 15 days after he graduated, he learned he would be heading a therapy unit at a medical center in the state of Sucre, which is rife with crime gangs.
"We grew up in Cuba with an educational system that teaches you to serve the state. When we go abroad on assignment we believe we're helping a sister country and that we'll be welcome there," he said. "But as soon as you step on foreign soil you realize that it's all a farce, pure demagoguery."
Suárez, the dentist, said she walked alone through the jungle for 17 days after abandoning her assigned medical team in Venezuela. She suffered an asthma attack in the middle of the Darien Gap, was abandoned by the other Cubans in her group of undocumented travelers and had to walk the jungle alone.
"My feet were destroyed by the walk," she said. "When I came out of the jungle I could not even open my mouth. I had squeezed my jaw so hard, because of my fears, that it stayed shut."
Suárez said she was helped by indigenous communities and authorities once she reached Panama. After recovering, she continued her trek and is now in Mexico, awaiting a government pass that will allow her to keep going north to the U.S. border. She has no guarantees that she will be granted asylum, she added, but has no option but to try.
"I wound up with third-degree herpes, but I would make this trip again because I want to reach freedom," the dentist said.
For years, the Cuban government has sent health professionals to work overseas and currently has them stationed in 62 countries. Official Cuban figures show the government earns more than $11.5 billion a year from the work of its professionals abroad, predominantly those in the medical field. Health professionals working on the island earn a monthly salary of about $60.
Hernández, the doctor from Guantánamo, said that once he reached his assigned medical center in Venezuela, he discovered the place lacked medicines and equipment but had a surplus of local criminals. Like many other Cuban doctors in Venezuela, he reported that he had to fake the number of patients treated and medicines doled out to meet quotas imposed by the Cuban government and make ends meet.
He recalled that more than once, criminals put guns to his head and demanded that he revive others who had been shot to death. "One day they brought in one criminal with his guts hanging out. I had to call an ambulance and scream that he was alive, even though that was not true, to save my own life."
Another night, he and a Venezuelan nurse were robbed at the health center. "We remained silent while they stole, so they would not kill us. It was terrifying," he said, his voice breaking.
Hernández decided to flee last June to Colombia with his Venezuelan wife. He had to cross the border on isolated footpaths because Venezuelan border guards do not allow Cubans to leave by land. He's been living and working without documents in Colombia since then. "It's hard. It's difficult. But it's always better than being in Venezuela," he said.
Dr. Julio Cesar Alfonso, president of the Miami-based Solidarity Without Borders organization that helps Cuban doctors who have defected abroad, said he's working with Florida lawmakers to renew the parole program eliminated by the Obama administration.
"If it's not the Cuban Medical Professional Parole, it will be some similar program that allows Cuban professionals to escape this type of slavery," he told el Nuevo Herald, declining to discuss further details.
Alfonso said he's in touch with dozens of Cuban doctors who have continued to flee from third countries despite the end of the U.S. parole program.
The key roadblock to a new parole program, Alfonso said, is "the agenda of President Donald Trump" that seeks to reduce immigration to the United States.
"Cuban doctors are still escaping even though the parole program no longer exists," he said. "The Cuban government always claimed that the doctors were leaving because they were tempted by the United States. There's no more temptation, and they are still leaving."
RELATED ISSUES