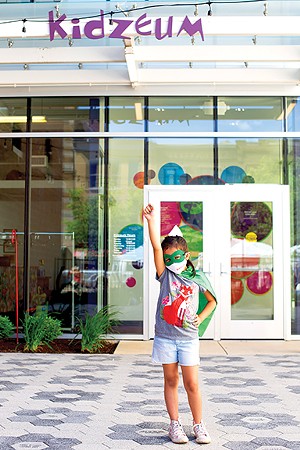 For more stories about the effect of COVID-19 on museums, please visit the Prairie State Museums Project at PrairieStateMuseumsProject.org.
It is practically impossible to overestimate the impact of COVID-19 on museums, according to the American Alliance of Museums (AAM). The organization released a survey on July 22 in which 33% of museum directors stated they didn't know if their institutions would survive or that there was a "significant risk" of closing permanently by next fall.
Museums contribute $50 billion annually to the U.S. economy, generating $12 billion in tax revenue and supporting 726,000 jobs. In Springfield, museums and historic sites are the foundation of our tourism industry, with spinoff benefits to local restaurants and shops. Three-quarters of people responding to a national survey by Wilkening Consulting indicated they were worried about local businesses and restaurants, but only one-third had similar concerns about museums. Many people aren't aware of the pandemic's impact on museums and the ripple effect on local communities. The vast majority of U.S. museums are nonprofit organizations that rely on private funding. COVID-19 has adversely impacted attendance, earned revenue, donations, fundraising events and endowments. And, it came at the peak of the school field trip season, which accounts for a large percentage of museum visitors.
Like everything else, Springfield's museums closed in mid-March. The Abraham Lincoln Presidential Library and Museum reopened July 1, followed by the state historic sites on July 15. However, the Lincoln Home and Visitor Center remain closed.
All museums are suffering the loss of donations and earned revenues, but nonprofits have been especially hard hit. The Springfield and Central Illinois African American History Museum is volunteer-driven and does not currently have enough volunteers to reopen.
The impact on children's museums is especially dire, particularly since current Illinois state guidelines preclude children's museums from opening, due to their hands-on exhibits. The Kidzeum of Health and Science has announced an extended closure, with hopes to reopen in the future. The staff were employed through June thanks to funds from the Payroll Protection Program, but all except the executive director were laid off in July.
The Springfield Art Association also received funding through the federal Payroll Protection Program. As a longstanding Springfield institution with a strong financial footing, it is more resilient than cultural organizations in their infancy, such as the Kidzeum. The SAA's main campus and Edwards Place reopened on June 1, although the SAA Collective remains closed since it is housed in the Hoogland Center for the Arts, which has not yet reopened.
Whether closed or operating at limited capacity, museums continue to serve the community. They are finding new ways to reach audiences and expanding how they share their collections, exhibits and expertise online. People who live too far away or are unable to visit now have a greater opportunity to engage with the museum. Museum staff are connecting with their professional colleagues, state and national associations are developing and sharing resources and there is greater collaboration, sharing of ideas and new partnerships.
Kidzeum
Although the museum is closed, Kidzeum assembled 1,200 convenient STEM-based science kits and launched the Super Heroes for Health Campaign, pairing masks with clever costumes to encourage kids to use their superpowers to reduce the spread of COVID-19 by wearing masks, handwashing and social distancing. The kits included a story written by museum staff featuring Kidzeum's signature character, Active Alex, and has been translated into Spanish. The kits were made possible through donations and distributed to families through SIU School of Medicine's Access to Care program, Boys and Girls Clubs of Central Illinois, Springfield Urban League, Compass for Kids, Memorial Medical Center and HSHS St. John's Children's Hospital. In July, Kidzeum hosted a Bees, Birds, Butterflies and Blooms summer camp in partnership with the Springfield Park District at Henson Robinson Zoo. In response to the death of George Floyd, Kidzeum posted online resources to help parents and caregivers talk to their children about race and work to promote a multicultural mindset.
Illinois State Museum (ISM)
The March 14 closure of the ISM had a huge impact on attendance, since school field trips from March through June comprise 40-50% of annual visitors. While state funding has remained stable, ISM estimates a loss of about $50,000 from day camps and other program fees.
Educators quickly transitioned to online programming, posting content from the website to social media and converting the popular Super Saturday family events to virtual experiences. Recycled Play Day during Earth Month became a week-long Facebook event with environmentally friendly activities. Although a screen is necessary to access the information, the activities involve building things or going outside, not sitting at a computer. ISM has been hosting Super Saturdays for decades, but this is the first time all of the resources from past events will be accessible online, creating a valuable resource for families.
Elizabeth Bazan, assistant curator of education, says they have had the time and space to listen, ask what families need, experiment and evaluate. With more content accessible online, new audiences are being reached. People who would not have traveled to the museum for an event can now share in the experience.
Hands-on, up-close engagement with opportunities to touch and experience objects are best practices in museum education, says Bazan, who is part of a group of educators looking at ways to address this issue. "As a field, how do we pivot and provide excellent learning experiences?"
School field trips won't be returning any time soon, but ISM intends to work with teachers to determine how the museum can be a resource and provide virtual field trips.
The ISM reopened July 25, with new hours of Tuesday-Saturday from 10 a.m.-4 p.m. except for the Research and Collections Center, which will operate by appointment only. The hands-on Play Museum and all interactive exhibits will remain closed. Programs and events will be moved to online events. Admission will be free, in order to avoid a point-of-sale interaction with visitors, and staff will instead greet and orient visitors.
Abraham Lincoln Presidential Library and Museum (ALPLM)
The ALPLM also expanded the depth and variety of what it shares online and hosted Facebook Live interviews with historians. Social media posts included documents in the collection, this week in history and information from the oral history program, such as recollections from World War II and Governor Jim Edgar's rise in politics. The Abraham Lincoln Library Foundation created a members-only Facebook page to engage with members and to offer author's talks and other programming.
Chris Wills, communications director, says sharing this type of content online is something the ALPLM ought to be doing – COVID or not. It broadens the reach to people outside the immediate area who wouldn't typically come to public events and also allows members who reside throughout the U.S. to stay connected with the museum and library.
This summer, ALPLM is offering a series of virtual boot camps for educators in response to the continued possibility of remote instruction this fall. The programs include best practices in delivering digital content and equity in distance learning environments.
Although state funding has remained stable, there has been no income from admissions, the store or restaurant and catering for over three months; these revenues contribute about 25% of the annual budget. The shutdown occurred during the typically busy spring season when school groups visit and many associations host events at the ALPLM while the legislature is in session.
ALPLM reopened July 1, although the Mrs. Lincoln's Attic children's area, interactive exhibits and Subway restaurant remain closed. Tickets must be purchased in advance, face coverings are required and guests are screened prior to entry. There are no live programs and events, and no volunteers are currently working.
Attendance during the first two weeks of July was 2,047 people, in contrast to nearly 11,000 during the same time frame last year. Last July, half of the visitors were from out of state, in comparison to just 17% this year. However, one highlight was welcoming ALPLM's five millionth visitor, Regina Padgett of Orlando, Florida, on July 9, 15 years after the ALPLM first opened.
---
COVID-19 Update: The connection between local and global issues–the Pulitzer Center's long standing mantra–has, sadly, never been more evident. We are uniquely positioned to serve the journalists, news media organizations, schools, and universities we partner with by continuing to advance our core mission: enabling great journalism and education about underreported and systemic issues that resonate now–and continue to have relevance in times ahead. We believe that this is a moment for decisive action. Learn more about the steps we are taking.
RELATED ISSUES

Issue
Bringing Stories Home
Bringing Stories Home

COVID-19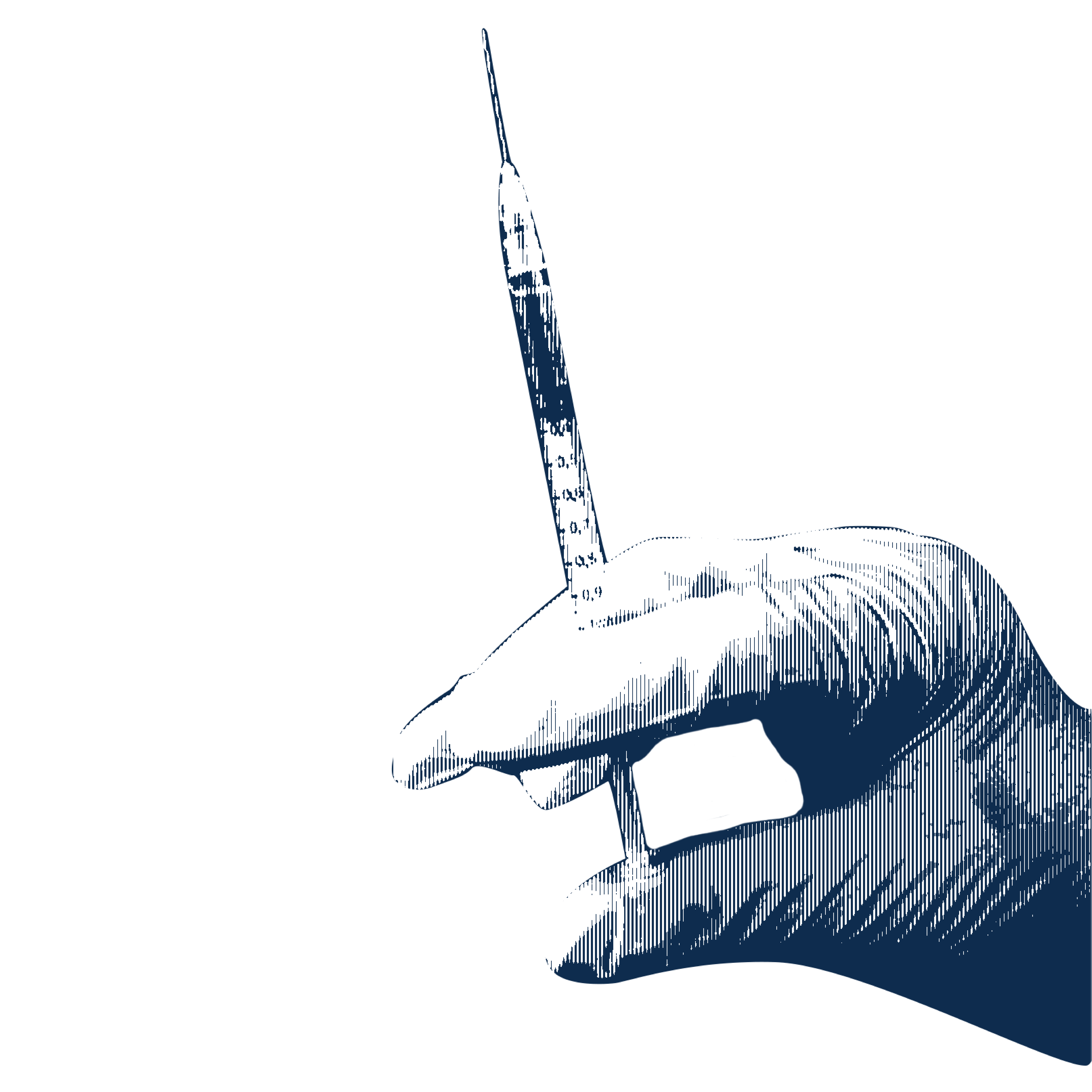 Health
RELATED INITIATIVES