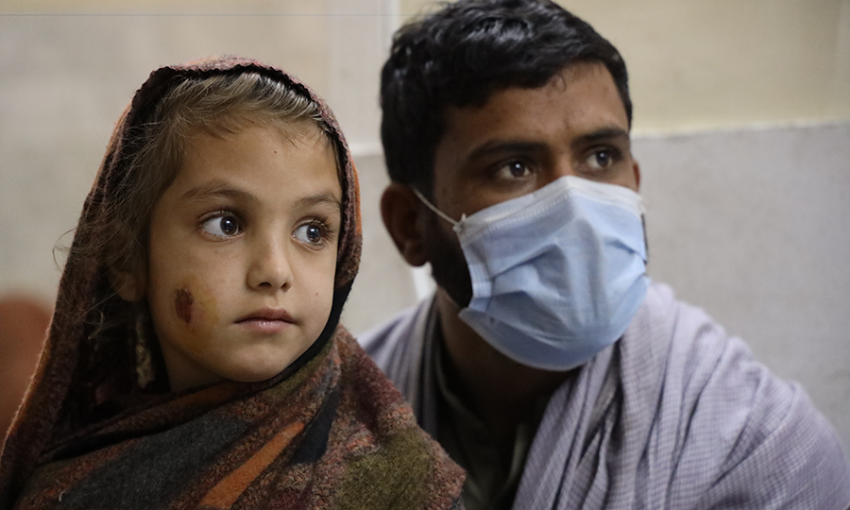 Soon after the first cases of COVID-19 were detected in Pakistan, in March, 2020, the government shut down all non-essential services, including outpatient care for an array of diseases not requiring emergency treatment. As a result, Médecins Sans Frontières was forced to close its clinics for people with cutaneous leishmaniasis.
Many patients, unaware of the extent of the shutdown and desperate for care, showed up to clinics anyway. But MSF—the only organization providing care for the disease in the country—had no choice but to turn them away, with nowhere else to go. Even hospitals would not accept patients for supportive treatment, since the disease is not considered life-threatening.
Suzette Kämink, a medical researcher focused on cutaneous leishmaniasis with MSF in Peshawar, Pakistan, witnessed the confusion and worry among patients in the early stages of the pandemic. Some traveled hundreds of kilometers for treatment—only to find clinics shuttered for reasons they struggled to understand, with little information about COVID reaching poorer, rural communities. "We had crying patients on the doorstep, begging for us to treat them," she said.
Pre-pandemic, in early 2020, MSF clinics in Pakistan were receiving over 250 new patients each week to start treatment for cutaneous leishmaniasis, a parasitic disease transmitted by the bite of a sandfly that causes large, painful ulcers on exposed skin. 
---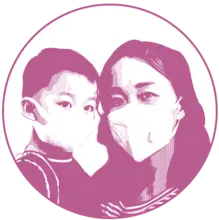 As a non-profit journalism organization, we depend on your support to fund journalism addressing the COVID-19 pandemic. Donate any amount today to become a Pulitzer Center Champion and receive exclusive benefits!
---
It is a disease of poverty: Sandflies easily breed in areas with poor sanitation and hygiene, leading to the disease's disproportionate effect on poor communities.
The disease is also heavily stigmatized in Pakistan. The highly visible wounds on the hands or face cause significant discrimination and isolation—making the disease even more devastating for those already burdened by poverty. "It's really a heartbreaking disease," Kämink said, describing patients unable to find jobs because of large wounds on their faces, or being isolated from their families out of misplaced fear that the disease is contagious.
Even before COVID-19, such neglected diseases of poverty led to undue suffering because treatments are outdated and mediocre, at best, and research has been vastly underfunded.
But now, researchers express concern that stalled progress over the last year has further set back much-needed advancements to treatments. With the pandemic in its second year, doctors and researchers around the world are seeing the alarming effects of stalled health care and clinical trials on diseases affecting the world's most vulnerable populations. 
Pakistan's reported 50,000+ cases of cutaneous leishmaniasis in 2019 is likely an undercount, given Pakistan's limited diagnostic capacity. The few treatment facilities are unevenly distributed throughout the country, rendering them tougher for more remote communities to reach. Traveling long distances every day for a 3-week course of treatment means a significant loss of income, in addition to transportation costs. Many who cannot afford the costs end up delaying treatment or skipping doses, which increases the likelihood that the lesion will leave a lifelong scar.
Some patients were unable to find any form of transportation to reach treatment centers once they reopened in September of 2020, after 6 months of closure. Rughia, a female patient at an MSF clinic, said, "I couldn't go to the clinic because roads were blocked and there was no bus, and there I was with my children and my own wound. I was scared as I saw it growing (the lesion) and couldn't do anything. I fear for my children."
The pandemic not only exacerbated the obstacles to care—it also set back efforts to develop better treatments. Currently, the only treatment available—the standard for over 70 years—consists of a series of painful injections administered daily for 3 weeks. Kämink and other neglected disease advocates believe new drugs are essential for reducing the burden of leishmaniasis, and MSF had long planned a clinical trial to improve treatments and potentially spare patients long journeys to clinics to cure their wounds.  
MSF plans to study 2 potential therapies in its clinical trial. One, an oral drug, would entail a 1- month course of treatment—but it could be taken from the comfort of home rather than requiring patients to travel to the treatment facility each day. The other, in the form of thermotherapy, utilizes heat to treat the parasitic infections, and would only require patients to travel to the clinic once. If either of these therapies is found to be effective, Kämink says, it could significantly improve treatment access. 
While MSF is the only organization focusing on leishmaniasis in Pakistan, other NGOs such as the Drugs for Neglected Diseases initiative are working on similar clinical trials for leishmaniasis treatments in different regions of the world. Not surprisingly, though, studies on neglected diseases have taken a back seat to COVID-19 in the pandemic era. 
And the dire situation illustrated by cutaneous leishmaniasis in Pakistan holds true for other neglected diseases, too. Professor Ahmed Musa, a tropical infectious disease researcher in Sudan, studies tuberculosis, schistosomiasis, and visceral leishmaniasis (which affects internal organs rather than the skin). He said that funders see his projects and clinical trials as "second priority" to COVID-19 research. Musa and his team have accepted painful budget cuts for their clinical trials because, he said, "otherwise we have to stop them altogether."
Transportation challenges meant patients were not able to travel to clinics for weeks, and by the time they reached the treatment centers, many were ineligible to participate in Musa's clinical trials: Either too much time had passed from the start of their illness, or they were too ill from delaying treatment to be able to safely enter the clinical trial. Musa said the pandemic "markedly" impacted recruitment and delayed data analysis, pushing back the timeline for any potential drug approval process. 
Skyrocketing costs for materials forced Musa and his team to seek alternative options. During a fuel shortage in Khartoum, they had to resort to the black market to purchase gasoline in order to travel the 6-plus hours it takes to reach clinical trial sites in the countryside—creating logistical headaches for Musa, as the principal investigator of multiple studies.
Despite the challenges, Musa's clinical trials have been able to continue in at least some capacity during the pandemic. MSF's clinical trials in Pakistan have not had as much luck.
Since September 2020, when clinics reopened, MSF's priority has been safely resuming treatment for patients whose progress was interrupted by the pandemic, and ensuring new patients are able to be treated. But more than a year after its planned debut, the clinical trial has not yet started. 
In the meantime, MSF will continue to advocate for reduced costs and increased availability of drugs to treat cutaneous leishmaniasis in Pakistan. They are hopeful that new treatments on the horizon will drastically influence global efforts to control the disease. However, it is always in the back of the mind that as a neglected tropical disease, leishmaniasis carries less weight than other health issues regarded as more pressing by the international community. Since cutaneous leishmaniasis is not very life-threatening, Kämink said, "no priority is given to it."
With the unpredictability of COVID-19, the timeline for approving new treatments is anything but certain. Still, those working on neglected diseases believe in the work they are doing. "I always say that if we don't help our neglected people with all the neglected diseases," Musa said, "who is going to help them?"