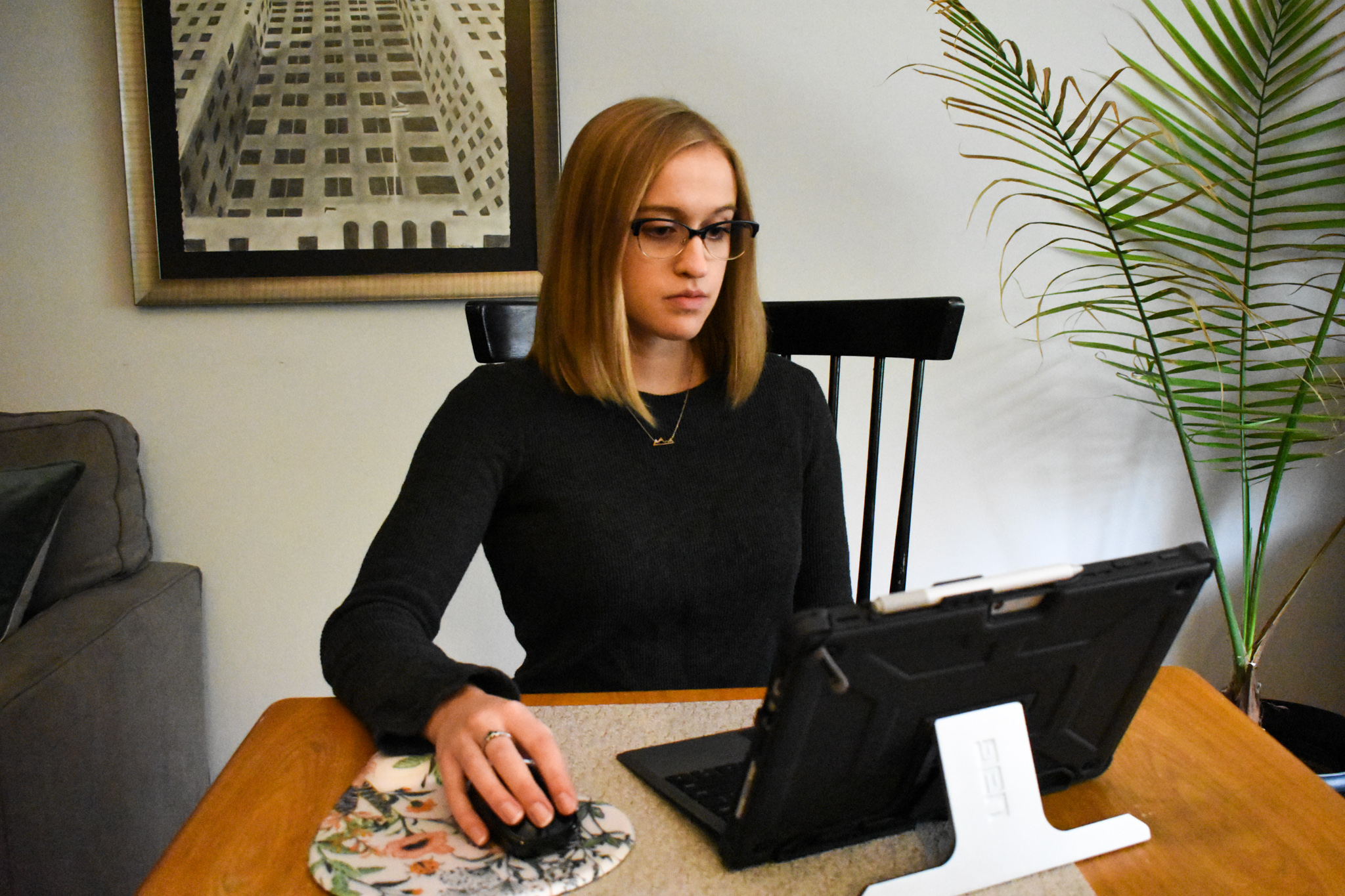 I started keeping an eye on the novel coronavirus as soon as I heard of its emergence at the end of 2019.
As a second-year graduate student in global health epidemiology, I was following the outbreak news more out of curiosity than out of the premonition that I would be called upon to work on the response to the disease. But as soon as it became clear that the virus would not remain isolated on the other side of the world, I knew I needed to step in and become a part of the response in any way I could.
It didn't take long for me  to understand the importance of the local response to public health threats.
Local health departments across the country had their entire workflows upended as they raced to acquire enough staff to perform critical duties to limit transmission of the coronavirus in their communities—to work behind phones and computers to keep track of every person who has been infected with the virus, or has been in contact with someone who is infected. These aren't the most glamorous jobs, but they have been absolutely critical to efforts to control the pandemic.
By now, we have a good handle on what should be done to limit transmission of the virus, and public health responders have fallen into a routine for handling new cases. But towards the start of the year, the course of the pandemic was unclear, and planning and response efforts looked quite different than they do now.
I remember fielding questions from friends and family back in February, who were worried about what would happen if the mysterious respiratory disease made its way to the United States. I had found an opportunity to volunteer with my local health department through the Medical Reserve Corps, so I was more in-the-know about the virus than the people close to me. At the time, I was helping to screen Americans flying back from mainland China and guiding them through self-quarantine as a precaution in case they had been exposed to the virus. I told my friends and family that we were doing everything we could to stop transmission of the coronavirus before it had a chance to start spreading in the U.S. I was confident that we would not experience community transmission, and if we did, we would be so fast-acting that the spread of the virus would be stopped quickly.
It's not my place to speculate on what went wrong. But I will say that eight months later, while we have learned a great deal about the virus, things still seem to get more complicated every day.
Since the first month I spent conducting risk assessments on passengers who had flown back to the U.S., I have been involved with numerous aspects of local efforts to combat COVID-19: through contact tracing, case investigations, and now as an epidemiology subject matter expert. Just as I have adapted to changing roles, the entire response team has continually modified the work flow while we figure out how to make the process easier, more coordinated, and accessible.
The COVID-19 response works around the clock: We don't stop for weekends or holidays. Towards the beginning of the pandemic, I was no stranger to 12-hour workdays. But the days rarely drag on; there is always more work to do.
While doing our best to stay on top of new cases occurring in the community, we're constantly racing to keep up with new case definitions, updated guidance on managing outbreaks and who qualifies as a close contact, and the latest scientific evidence about the virus. We work quickly to implement changes into our work, making sure we are up-to-date on the latest guidelines for isolation, quarantine, and recommendations for reopening schools and businesses.
That's the reality of a newly emerged pathogen: we learn new things about it every day, so we can't get too comfortable with what we think we know.
Sometimes, it's exhausting.
It's no surprise that most Americans are fatigued over the pandemic. We are inherently social beings and creatures of habit; we strive for the day that everything can go back to normal and we don't have to worry about wearing a mask and packing hand sanitizer every time we step outside of our homes. But if our fatigue turns into carelessness, we risk perpetuating more avoidable illnesses, more avoidable hospital stays, and more avoidable deaths; and the effects of the pandemic will last even longer than we'd care to imagine.
In the public health response, COVID-19 fatigue crosses over from our personal lives into our professional lives; expending mental energy on the pandemic is inescapable.
There are days when I feel like I'm on autopilot; every new case I pass along, every new statistic I compute, and every piece of surveillance information I record is just another mark on my computer screen. There are days when I wish for anything different to come across my desk, just for a change in pace. There are days when I long to take an extended break from this work, to spend endless weeks reading for pleasure, exploring nearby parks, and creating art to clear my mind and forget for a while that there is a pandemic threatening people's health, jobs, and lives every single day.
We're all tired.
But we remind ourselves of the purpose of the work we are doing. The names that come across our screens belong to real people: real people who are scared about passing the virus to their kids or their grandparents; who are worried about a family member hospitalized with COVID-19; who are stressed about when it will be safe to return to work; who are unsure if they will be able to pay rent next month. And we're here on the public health frontlines not only to get as much information as we can to help subdue the spread of the virus in the community, but also to provide encouragement and a helping hand to members of the community who are struggling.
Thousands of us across the country are working behind the screens in the COVID-19 response. We're exhausted. But we keep going because this is a marathon, not a sprint, and we want to do everything we possibly can to lessen your burden, even if you never see us face-to-face.
Regardless of our backgrounds, we came into this work with a desire to protect our communities. And we won't stop working just because we're tired; we know the COVID-19 response is exactly where we need to be. We're in this for the long haul.