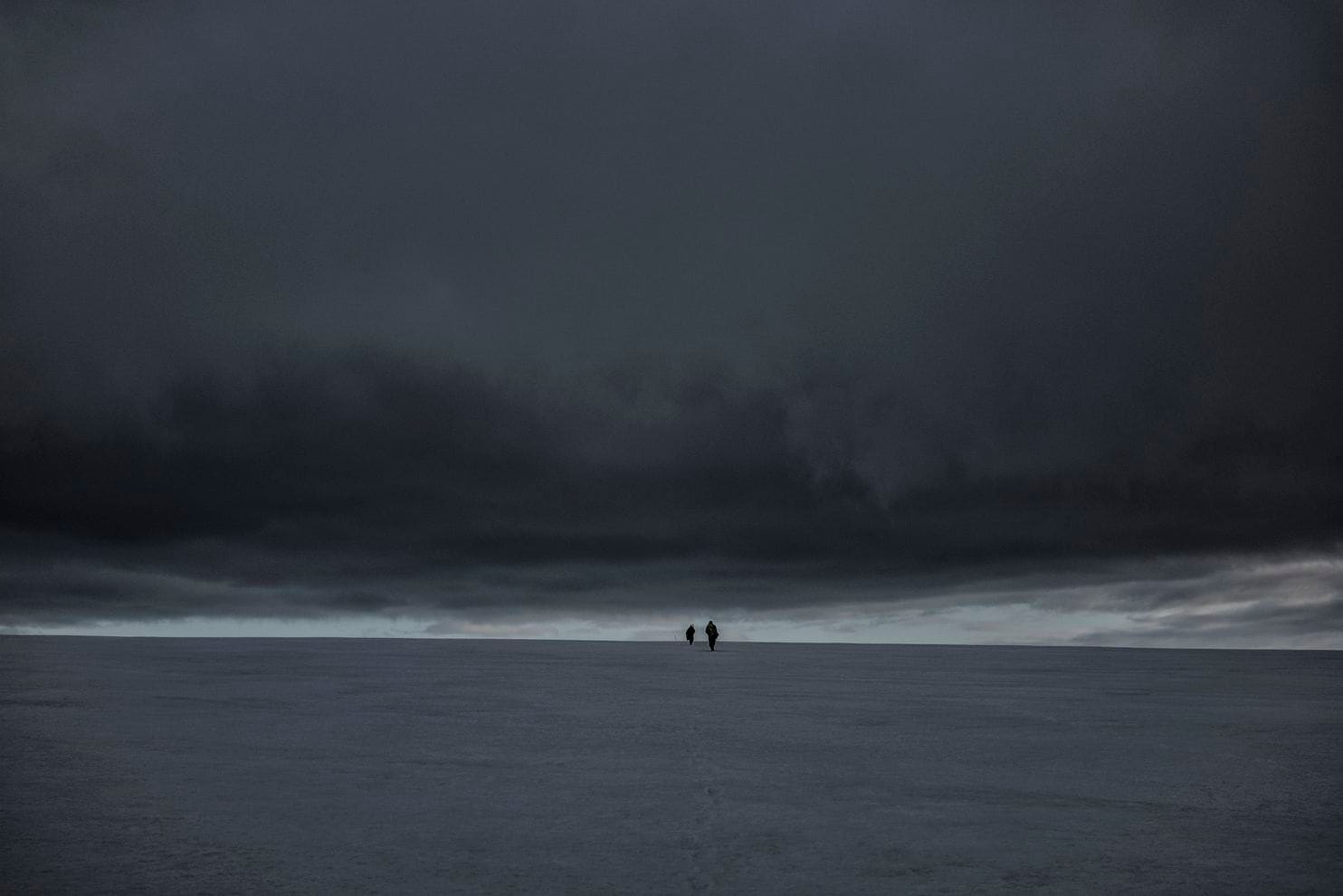 The novel coronavirus has radically altered daily life across every continent, including Antarctica, and left journalists cut off from long-awaited reporting trips.
After spending time documenting a Chilean research base, Pulitzer Center grantee James Whitlow Delano was set to join the Chilean Antarctic Institute's 56th Chilean Antarctic Expedition in early March, 2020.
"With the pandemic closing in, and the prospect of no further communications with the outside world for weeks, I felt for the first time in almost three decades of reporting that I'd made the wrong decision continuing with the journey south," Delano tells Kenneth Dickerman in a Washington Post profile. The morning after boarding the research ship, the trip was canceled and Delano returned home to Japan.
Delano is documentary storyteller and photographer based out of Japan. He has written four award-winning monographs, including Empire: Impressions from China and Black Tsunami: Japan 2011. His Pulitzer Center projects have reported on Malaysia's last hunter-gathers, gold mining in the Andes, and malnutrition in Mexico, among other issues. He is the founder of the EverydayClimateChange (ECC) Instagram feed, where photographers from six different continents document the local impact of climate change.
To read the full story of Delano's Antarctica trip, visit The Washington Post. To watch a video of Delano documenting his experience, click the above embed.