On a Saturday morning in late January, Russ Feingold descended a tight path in the hilly forests of the Democratic Republic of the Congo's Kahuzi-Biega National Park to look for gorillas. The former Democratic senator from Wisconsin wore a long-sleeved safari shirt over a blue polo, a coiled bracelet to repel mosquitos, a surgical mask to protect the gorillas from human germs and two pairs of socks, with his zip-off cargo pants tucked into the outer pair to keep out ants. Aside from the cool touch of Ray-Ban aviators, it was the sort of outfit Chevy Chase might have sported if Hollywood had ever gotten around to making National Lampoon's African Vacation.
These days, Rwanda and Uganda get most of the gorilla tourists for a simple reason: They don't have to hike through a war zone. In the 1990s, Congo was home to an estimated 17,000 eastern lowland gorillas, most of which were thought to live in Kahuzi-Biega, but after two decades of offering a convenient safe haven for rebel groups in the midst of the world's deadliest conflict, the park saw its gorilla population shrink to around 5,000 by the mid-2000s.
Still, as Feingold stumbled his way through the muddy, steep terrain, the park apparently reminded him of the Midwest, and he later mused about the bright tourist prospects for Congo should the country become more stable. Wildlife could be brought back. "We did that in Wisconsin," he pointed out. "There had been elks, and one state senator said, 'Let's reintroduce elks.' So they did, and now they're all over the place."
The hike turned out to be more difficult than expected. At one point, Feingold fell directly on top of the Congolese guide, a compact man armed with a machete. (Fortunately, Feingold missed the machete.) At the bottom of the hill lazed the promised band of gorillas, who took little interest in the American visitors gawking from just a few yards away. The guide drummed his hollow cheeks, a call that convinced one gorilla to briefly beat its chest. Feingold removed his BlackBerry from its holster and took pictures to send to his wife. "I'm in a bit of hot water now," he admitted, "because I've been gone for three weeks, and I can't communicate like I normally do."
Feingold is 61 now, and his hair has grayed a touch since 2010, when, after 18 years in the Senate, he was beaten in his reelection campaign by Ron Johnson, a millionaire Tea Partier. Feingold had lost some weight on this trip, his seventh to the region since last June, when Secretary of State John Kerry named him U.S. special envoy to the Great Lakes region and the Democratic Republic of the Congo—or "SEGL" as his staff call him, pronouncing it like "Siegel." ("It's perfect—a Jewish name," Feingold said.) His mission: to end the civil war that has long engulfed the region.
On the way out of the park, a tire on Feingold's maroon Chevy Blazer popped, so he crowded into the back of another SUV. Reading to him from a BlackBerry, an aide quoted the speech Kerry had just given at the World Economic Forum in Davos, Switzerland: "In the Great Lakes region, we just recently helped end an armed rebellion." Feingold looked pleased by the blind shout-out. As the full car rumbled down the red clay road, the snowy streets of Davos seemed a long way away.
Doing diplomacy in a place few Americans can find on a map is an odd career choice for a politician best known for his liberal politics and his decade-long crusade, along with Republican Sen. John McCain, to reform the way politicians raise and spend money. When one Wisconsinite heard Feingold had been appointed special envoy to the Great Lakes, he asked him whether he would be checking water levels. "I think he thought I'd be out at Lake Michigan with a stick," Feingold told me.
And in taking on eastern Congo, one of the most violent places on Earth, Feingold could hardly have chosen a more dead-end assignment. The conflict there dates back to 1994, when Hutu génocidaires fleeing Rwanda set up camps across the border in what was then Zaire. Rwanda then led an invasion that ended Congolese President Mobutu Sese Seko's 31 years of dictatorial rule but also turned the newly renamed Democratic Republic of the Congo into a nightmarish battleground of foreign armies and militant groups. Although Congo's civil war formally ended in 2003, armed rebellion has continued ever since, especially in the two eastern provinces of North and South Kivu. The United Nations peacekeeping mission in the country is the U.N.'s largest and most expensive, employing 20,000 troops at a cost of $1.5 billion a year. One 2010 study estimated that 48 women were raped in Congo every hour, and a U.N. official called it "the rape capital of the world." Estimates of the conflict's death toll range in the millions.
Feingold's assignment came just as a new group of rebels, trained and equipped by Rwanda, was gaining strength in the east and even threatening to take Kinshasa, the Congolese capital. Since last summer, Feingold has undertaken a dizzying round of talks in at least eight different African capitals, cajoling leaders face to face, negotiating with skittish rebels late into the night and strategizing with fellow diplomats, all in a very uphill effort to stop a long-running conflict in a region littered with failed peace deals. "Without a doubt," he said over coffee a few hours after the gorilla trek, "this is one of the favorite things I've ever done in my life."
It has become cliché to lament the decline of American power, and Washington's inability to get what it wants in geopolitically fraught places like Syria and Ukraine only reinforces the point. Yet the diplomatic effort in eastern Congo, where the U.S. government has much leverage but little national interest, offers a tentative example of American power actually appearing to accomplish something, and an instruction in how sustained diplomatic coercion can push a long and bloody conflict toward something resembling peace—especially when nobody's paying attention. "The real lesson here," John Kerry told me, "is that diplomacy works, and persistence pays off."
Congo's latest spasm of violence began in April 2012, when Bosco Ntaganda, a general in the Congolese military, staged a mutiny in the province of North Kivu, near the Rwandan border. Nicknamed "the terminator," Ntaganda had been a leader of a previous breakaway group, the National Congress for the Defense of the People, before joining the Congolese armed forces as part of a peace deal on March 23, 2009. But he eventually revolted, claiming the government hadn't kept its end of the bargain and taking with him hundreds of soldiers fed up with the poor conditions in the army. He named his new group "M23" for the broken agreement, and his troops began taking and holding territory, village by village.
It didn't take long for evidence of Rwanda's meddling to emerge. In early June 2012, Human Rights Watch issued a detailed report showing that Rwandan soldiers had recruited hundreds of young men and boys, trained them in military camps, provided them with weapons and ammunition, and marched with them into Congo.A 48-page U.N. Security Council report later that month also presented exhaustive proof of Rwandan backing: The Rwandan military was supplying arms, uniforms, tents and fuel to the M23. Rwandan units even crossed the border to fight side by side with the M23 against Congolese forces, at times turning the proxy war into an interstate one.
Rwandan President Paul Kagame mocked the growing stack of evidence: "I understand that human rights groups are locked in a fierce competition for big checks from wealthy donors and they need to generate big headlines." But almost everyone believed he was up to no good. After all, Rwanda had secretly backed the National Congress for the Defense of the People, and it was more than plausible that it would do so again with this rebellion, given its ongoing complaints about an anti-Rwandan militia in Congo called the Democratic Forces for the Liberation of Rwanda, known by its French acronym, FDLR. The FDLR is the successor group to the Hutu militia that committed the Rwandan genocide, although analysts say it now is a shadow of its former self, numbering around just 1,500 men, and threatens the local Congolese population far more than it does any Rwandans. Rwanda's true interests in eastern Congo have more to do with creating a buffer zone against perceived threats emanating from a resource-rich region it considers its backyard.
Inside the U.S. government, officials confirmed the reports, and the evidence kicked off a debate over how to respond. On one side stood those who thought Kagame should be saved from public embarrassment. He had, after all, come to power by ending the genocide, and he proved exceptionally proficient at putting aid dollars to good use and running a competent military. He presided over record growth rates, cracked down on corruption, established universal health care and even banned plastic bags. Africa needed more Kagames, the argument went. He also had a network of powerful defenders, from Bono and Bill Gates to Bill Clinton and Tony Blair, who loved to tout his success story, and a history of playing hardball when challenged (even managing to get a U.S. ambassador, career Foreign Service official Margaret McMillion, sent home after she wrote honest reports detailing his dark side). And so refraining from public criticism of Rwanda became established U.S. policy.
In the Obama administration, Susan Rice, then the U.S. ambassador to the U.N., was the highest-ranking advocate of the protect-Kagame camp. Rice had served on President Clinton's National Security Council staff during the genocide, and she regretted her own opposition to a U.S. intervention to stop it. After leaving government, she joined the consulting firm Intellibridge, where Kagame was one of her clients. Now, she sought to keep any pressure on him private.
But staffers in the National Security Council and the State Department, those who read the daily evidence of Rwandan wrongdoing, were far more critical. So was the State Department's top Africa official, Johnnie Carson, a career diplomat with four decades of experience in the region. Even before the M23, Carson had worried about Kagame's creeping authoritarianism, noting that his Rwanda is a place where elections get stolen and dissidents get harassed and even killed. "I've seen leaders like Paul Kagame before," Carson told me. "They change over time, and what you see on the cover does not reflect what's inside." According to a former U.S. official who maintains contacts inside the government, the Rwandans attempted to circumvent Carson by approaching their perceived friends outside the State Department, particularly Rice.
At first, Rice prevailed. In June 2012, as the U.N. finalized its report on Rwandan support for the M23, she led efforts to delay it and give the Rwandan government a chance to respond. As The New York Times reported, when Rice's French counterpart at the U.N., Gérard Araud, proposed "naming and shaming" Kagame, Rice responded, "Listen, Gérard, this is the DRC," using the acronym for Congo. "If it weren't the M23 doing this, it would be some other group."
Quiet diplomacy, however, wasn't working: Rwanda wouldn't cut the M23 loose. And so over the summer of 2012, Rice started to lose. Carson and his allies managed to convince Secretary of State Hillary Clinton that it was time to go public. "The information that I brought to the table was strong and sufficient to move the U.S. government away from its position of consistently giving Kagame's government the benefit of the doubt," Carson told me.
Afterward, Wendy Sherman, the No. 3 at the State Department, called Kagame to inform him that the U.S. government would withhold military assistance to Rwanda. The amount was small—$200,000—but its suspension represented the most public U.S. condemnation to date. Yet Rice was still working to give Kagame breathing room. According to The New York Times, she sought to delay another U.N. report detailing Rwanda's interference in Congo, which was eventually released on Nov. 15. And she successfully intervened to remove explicit mentions of Rwanda from a Security Council resolution condemning "external support" for the M23 that was passed on Nov. 20.
That same day, the M23 secured a major victory, taking the city of Goma, a provincial capital of 1 million people. Ammunition belts strung around their necks like medals, the rebels marched past the blue-helmeted U.N. peacekeepers, who, clinging to their narrow mandate, didn't fire a shot. For the U.N., it was an embarrassment. For U.S. officials, it made taking Kagame's side far less defensible.
Soon after Goma fell, Sen. Dick Durbin of Illinois and others introduced an amendment to a defense bill that would allow sanctions to be placed on individuals who provided support for the M23. Durbin hosted a meeting in his office with James Kimonyo, the Rwandan ambassador to the U.S., at which excerpts from U.N. and Human Rights Watch reports were read aloud. The senators were astonished when Kimonyo flat-out denied the allegations. The law passed, authorizing the State Department to bar visas for Rwandan officials deemed culpable.
President Obama also entered the fray. In December, he told Kagame over the phone to cease all support for the M23. But throughout the beginning of 2013, it became clear that Kagame was ignoring the admonition. The M23 continued to take territory, recruit child soldiers and rape civilians—all with the covert help of its foreign patron.
After losing his election, Feingold had decamped to Stanford University to teach law, but he made it known that he was open to serving in the Obama administration. He had gotten to know Kerry during their years sitting next to each other on the Senate Foreign Relations Committee, and not long after Kerry became secretary of state, in February 2013, he called Feingold at his Palo Alto office, offering him the envoy position.
Even before the fall of Goma, activists were urging the Obama administration to name a presidential envoy for the conflict. The idea—embraced by the large cohort of celebrities like Ben Affleck and Robin Wright who have made the plight of eastern Congo their cause in recent years—was that by appointing a prominent official with a direct line to Kerry, the United States could signal increased attention to the region, cut through the bureaucracy and unify decision-making. Plus, an envoy could treat the problem as the regional crisis it is, outside the mandate of a single U.S. ambassador.
Feingold was not an outlandish choice. In Congress, he had grabbed headlines for his embrace of liberal causes, like campaign finance reform and a resolution to censure President George W. Bush for authorizing warrantless wiretaps. But quietly, Feingold had also established himself as an authority on Africa, so his name was naturally floated for the position. "I really wanted him here at the State Department because I saw him operate on the Foreign Relations Committee," Kerry told me. "He was the Senate's expert, bar none, on Africa. He knows the region and the players."
That expertise came about almost by happenstance. When he joined the Senate at age 39, Feingold had never been to the continent or even heard of the other Great Lakes. He wasn't senior enough to get on the desirable Judiciary or Appropriations Committees, so he picked Foreign Relations. Although he had been warned that as its most junior member, he would "probably get stuck with the Africa subcommittee," he made the most of it, traveled to Africa on congressional delegations and soon became subcommittee chairman. Staffers used to joke that if Africans could vote, Feingold would have no trouble winning his elections.
In the Senate, he had tried to move Congo up on the foreign policy agenda and called for Washington to pressure Rwanda to live up to its previous agreements. Taking the envoy job was an easy decision, Feingold told me, since there was already an international effort he could "plug in to." To learn French—along with Belgian waffles and feeble institutions, the most visible legacy of colonialism in Congo—he downloaded the language-game app Duolingo and started playing against his wife. Feingold also hired a staff of four, including a 34-year-old senior adviser named Brennan Gilmore, a career Foreign Service officer with an encyclopedic grasp of the region and the conflict. They set up shop on the State Department's sixth floor, just below Kerry's office.
By the summer of 2013, when Feingold signed on, international attention to the crisis was already intensifying. Former Irish President Mary Robinson had been named U.N. special envoy to the region. In Ethiopia, 11 countries had signed a "framework" agreement in which Congo pledged to reform its security sector and other governments, including Rwanda, pledged noninterference. The deal also provided for a beefed-up peacekeeping force called the Intervention Brigade, which would be authorized to undertake offensive operations against militias—the first time U.N. peacekeepers were freed from their limited rules of engagement and could act to stop the rebellion, even if that meant killing Rwandan troops.But the rebels were still gaining ground. Once again, they were threatening to take Goma, having withdrawn from the city 10 days after they seized it in 2012.
"Russ, I'd like you to see if we can stop the M23," Kerry had told Feingold, and over the months that followed, Feingold sought to increase pressure on Rwanda. In early September, he traveled to Congo and Rwanda, where he spoke with Kagame privately in his home for two hours. Kagame's outright denials that his military was training the M23 made for odd exchanges. "The conversation would go like this," Feingold recalled. "'Mr. President, we see a credible body of reporting that Rwanda has given external support to the M23.' The president would respond, 'That's not true,' to which I would respond, 'Please stop doing it.'" Feingold, though he wouldn't discuss it, almost certainly did more than merely plead, also raising the prospect that the U.S. government would sanction top Rwandan military officials aiding the M23.
Feingold was traveling with other international envoys tasked with somehow stopping the fighting: Robinson and Martin Kobler of the U.N., Boubacar Diarra of the African Union and Koen Vervaeke of the European Union. They called themselves the "E Team." When they met with Kagame together, they offered a carrot too: If Rwanda let go of its proxy, then U.N. forces would hunt down Rwanda's enemy, the FDLR, as soon as they were finished with the M23.
That same month, the White House decided to suspend yet more military aid to Rwanda. A State Department report bluntly called the M23 "a Rwanda-backed armed group that forcibly recruited children in DRC and Rwanda." Under the Child Soldiers Prevention Act, the U.S. government can give security assistance to a country on the list only if the White House makes an exception. It granted a partial waiver to Congo but none to Rwanda, a decision that even Rice, now national security adviser, got behind.
But U.S. leverage went beyond money. For Rwanda, more worrisome than the loss of aid was the prospect of a waning relationship with the United States. A public tiff with its most powerful ally and biggest foreign donor—to the tune of more than $150 million a year—was embarrassing, and Rwandan generals valued their ties with the U.S. military and access to U.S. war colleges.
As Washington increased the pressure on Kagame, Feingold led an effort in Kampala, the capital of neighboring Uganda, to conclude peace negotiations between the M23 and the government. The talks, which had begun in December 2012 and were supposed to last two weeks, had always been something of a farce, since the Congolese government should have been negotiating with Rwanda, not its proxies. If you wanted to get a rise out of Congolese Prime Minister Augustin Matata Ponyo, all you had to do was mention the Kampala talks, Feingold remembers. "He would become very agitated and say, 'I am paying those hotel bills for the M23!'"
In an effort to break the gridlock, the international envoys descended on Kampala in the third week of October 2013. Late into the night at the Serena Hotel, representatives of the rebels and the Congolese government hammered out their disagreements over such issues as the return of refugees and the release of prisoners. Heading the M23 delegation was Bertrand Bisimwa, a sharp dresser who liked to give press conferences wearing a felt cowboy hat and surrounded by armed men in camouflage. "I couldn't tell day from night," Feingold said. From a corner of the dining room, he would dial Kerry, asking him to call this or that president.
Feingold found his new diplomatic role immensely satisfying, in part because the obscurity of eastern Congo prevented the issue from turning partisan and in part because the stakes seemed so high. "I was involved in some exciting negotiations in the Senate, but this felt more real," he said. "If you're negotiating something in the Senate, maybe you get it through committee after you've negotiated it. Maybe it gets through the Senate. Maybe it gets through the House. Maybe the president signs it. It doesn't have that feeling of immediacy of when you walk in a room and you talk to the M23, and you say, 'Are you gonna agree to this or not?'"
The answer, it turned out, was no. The two sides couldn't agree on which top rebel commanders would receive amnesty—and many believed the rebels were just using the negotiations to buy time for a final military offensive. The talks collapsed, and early on the morning of Oct. 25, the fighting resumed in North Kivu, with Congolese artillery, backstopped by U.N. helicopters, squeezing the rebels from the north, west and south. That same day, Kerry phoned Kagame and told him that Rwanda needed to sit this round of fighting out. By this point, Kagame was no longer getting mixed messages from the United States, and the Congolese army and the Intervention Brigade were performing surprisingly well, so Kagame at last decided to pull the plug on the M23. According to the Congo expert Jason Stearns, Rwandan officers simply stopped returning M23 leaders' calls.
Before sunrise on Nov. 5, on hilltops near the Ugandan border, the Congolese army delivered the coup de grâce to the M23.Feingold was in Pretoria, South Africa, for a regional summit. Brennan Gilmore got word that the M23 had just formally renounced its rebellion, and he whispered the news to Feingold, who broke it to the assembled reporters.
The substance of a final deal was soon worked out. The M23 would demobilize and transform itself into a political party, and the government would free rebel prisoners and undertake certain reforms. At one point, the M23 negotiators sought to revisit provisions requiring members to sign pledges against rebellion, but Feingold, in his words, "blew the whistle," convincing the M23 representatives not to backtrack. "That to me was a critical moment," he said. On Nov. 11—the anniversary of the day World War I ended, he remembered noting with pleasure—he and the other envoys arrived at Ugandan President Yoweri Museveni's official residence in Kampala for the 4 p.m. signing ceremony. "The M23s at one table, observers from all over the world, ambassadors—it was like a beautiful party," Feingold recalled. Then, ding-ding-ding: "The president awaits your attendance for the signing of the agreement."
But the negotiators from the Congolese government would not enter the room. The deal was unraveling over the question of what it would be called. Officials insisted that the Congolese public would not permit the government to share the same piece of paper with the M23, so an "agreement" was a non-starter. After 45 minutes, Museveni left in frustration. Shuttling between the M23 delegation in the main room and the Congolese in the hallway, Feingold pressed the parties to sign, to no avail. By 9:30 p.m., the Ugandans called off the ceremony.
Feingold told the distrustful M23 negotiators that no matter what the name of the final product, the international community would view it as binding. The promise, according to Feingold, was key to convincing them to accept a workaround: The rebels and the government would sign separate but parallel declarations. They did so on Dec. 12, in front of Congolese President Joseph Kabila, Feingold and the other envoys at the Kenyan State House in Nairobi. On paper, at least, the M23 was finished.
With the M23's defeat secured, Feingold turned to what was arguably the harder part of his job: getting the Congolese government to start acting like a state. Only once it gained control over, and legitimacy in, eastern Congo could there be permanent peace. Until then, it would remain a place where armed militias could gang-rape women and girls in farm fields, abduct boys and turn them into child soldiers, and burn entire villages to the ground. So in late January, Feingold led an American delegation across the country, agitating everywhere he went for the Congolese government to get its military and police in shape, prepare for fair elections and finally do something for economic development. The capstone was to be a meeting with Kabila in Kinshasa.
"No country likes to be told by another country what it should do, so the job is almost entirely diplomatically suggesting to people that things need to be done differently," Feingold said as he made his way through traffic in Bukavu, the capital of South Kivu. The roads here were so rutted that they turned even the stiffest-necked passengers into synchronized bobbleheads. "Naturally, the Democratic Republic of Congo prefers it when we tell Rwanda, 'We think you're doing this—stop it' to when we come here and say, 'We really need you to do a better job in the elections.'"
Feingold was on his way to Panzi Hospital, a 334-bed facility that specializes in treating victims of rape. In a darkened room, its founder, Dr. Denis Mukwege, presided over a grim PowerPoint presentation. In 2013, the hospital treated 1,772 victims of sexual violence, 23 percent of whom were younger than 18. Although the M23's defeat has brought a measure of reprieve to the women of eastern Congo, some of the remaining militias are even worse.
Mukwege led Feingold to an open-walled room, where 60 or so patients sat weaving baskets and constructing cloth flowers. The women hollered. One of them rose with a message. "People who trouble us come from Kagame's country and other countries," she said. "When we go to the fields to look for survivors, they rape us. When we go to fetch water at rivers, they rape us. When we go to the markets far from home, they rape us." She went on: "We learned in history courses that America is a big power, and today our doctors have told us that we will receive guests who come from this great-power country." Again the women squealed in apparent glee.
Feingold had an easy way at these meetings, especially with politicians, and he would grip and grin like he was at the Wisconsin State Fair. Upon hearing that the mayor of Bukavu had recently spent time in Baltimore, he asked him, "Are you a Ravens fan?" When discussing the importance of competent government administration with local politicians, he reminded them that the rallying cry of American revolutionaries was "no taxation without representation," and that one mayor of Chicago lost an election for not plowing the snow fast enough. They nodded politely, though it was hard to see how much Congolese politicians could learn from an American one (or from snow-plowing, for that matter). Yet even if the Congolese whom Feingold met failed to see the relevance of his advice, they all said they welcomed the heightened U.S. involvement.
Gratitude is one thing, however; competence is another. And in the Congolese government, Washington does not have the most capable of partners. That became clear later that afternoon, after the Americans' SUVs raced to the provincial headquarters of the U.N. peacekeeping mission. In a fluorescent-lit room decorated with a faded photo of Secretary-General Ban Ki-moon, a Pakistani official cued up a cheery video that showed Congolese forces doing training drills around a helicopter skeleton made of bamboo. Scored to the Last of the Mohicans theme, it included a quotation from German Field Marshal Erwin Rommel: "SWEAT SAVES BLOOD."
But the main message was one of frustration, given the failures of the Congolese armed forces. Morale was low, in part because soldiers received pay irregularly—one of the grievances that had given birth to the M23. Most troubling, they were proving unwilling to go after the FDLR. A map projected onto the wall first showed the areas where the Congolese military was active. The next slide superimposed blotches of territory controlled by various armed militias. The gaps in the military's presence corresponded neatly with areas of FDLR domination.
Instead, the army was prioritizing the fight against an Islamist rebel group called the Allied Democratic Forces–National Army for the Liberation of Uganda, or ADF-NALU, which, while dangerous, is not as important politically as the FDLR, since dismantling the FDLR would remove the pretext for Rwandan interference. The Congolese military, however, is reluctant to do so. Kabila has relied on the FDLR as his proxy before, and some military commanders maintain economic relationships with its members. Facing no impending crackdown, the FDLR was gaining strength, Feingold learned.
"This doesn't track with what we've heard," he said to the officials. "We've been told they're weak; you're saying they're regrouping." Prevailing on Kabila to batter the FDLR would no doubt be on the agenda when the two men met in Kinshasa.
In the evening, Feingold returned to the Orchids Safari Club, a hotel with a postcard view of Lake Kivu, to meet with leaders of the minority community called the Banyamulenge. Ethnic Tutsis who comprise just a few percent of the population in the province, the Banyamulenge moved to the region some 200 years ago. Since the 1990s, they have found themselves foreigners in their own country, accused of disloyalty. Back then, armed groups working with the Zairian national army massacred hundreds of Banyamulenge civilians.
Now, the leaders told Feingold, the Tutsi-led M23 rebellion had put them in a precarious position again, even though the Banyamulenge had not joined their fellow Tutsis on the battlefield. Recently, a church with a Banyamulenge pastor had been burned. The group's chief in Bukavu told Feingold there was much ethnic stereotyping. "If you are Congolese, you must have a big nose," he said. "If you have a pointed nose, it's a problem."
As a minority that became the target of government propaganda and then full-scale genocide, the Tutsis have often drawn comparisons to the Jews (and modern Rwanda to Israel). Feingold remembers as a child watching Let My People Go, a documentary about the birth of Israel that was broadcast on American television in 1965. As the footage showed corpses being piled on top of one another, his parents told him, "These are our relatives." Eight of his grandfather's 16 siblings were killed in the Holocaust.
Feingold promised the Banyamulenge he would raise the issue of discrimination with Congolese officials. "I am Jewish, so this affects me in a very personal way," he told them. "I can imagine how terrible it is for you to be treated differently."
By the time the coffee cups were empty, the sun had set and Feingold felt drained. He had instructed his staff to schedule no evening meetings, but they did anyway. "Oh, just with the Dutch ambassador," he imitated his aides as saying, "and then the prime minister, and then you're gonna go over to the governor of South Kivu's house." This day had lasted 12 hours, beginning at 7:30 in the morning and with no breaks. "Drink time," he said, and headed to the hotel restaurant.
On Sunday, the Americans headed north up Lake Kivu toward Goma on a chartered ferry, the Kivu Queen. After mooring in Goma at the Ihusi Hotel, a lush complex right beside the Rwandan border, Feingold realized he had been here before—back in 2007, on a congressional trip. On that visit he had also met his next appointment, Julien Paluku, the governor of the North Kivu province.
Flanked by his advisers, Paluku thanked the United States. But mostly, he asked—for the international community to stop fixating on Congo's problems at the expense of foreign meddling, for help funding an army barracks and for "something like the Marshall Plan."
The biggest surprise came when Paluku offered his position on local elections, insisting there was simply no budget for them. Feingold, pronouncing himself "very intrigued" by the comments, pushed back, saying, "There have got to be elections soon." He added, "I'm glad I never have to run against you."
That afternoon, following a classified briefing from the top U.N. peacekeepers in the area, Feingold and the group, which included James Swan, the U.S. ambassador to Congo, were driven to the tarmac at Goma's airport. The northern third of the runway was still buried under lava from a 2002 volcanic eruption. Two white helicopters were waiting. Once aloft, they flew low to the ground to avoid rebels taking potshots and headed north into Virunga National Park, where the M23 had so recently roamed freely. But the park was hardly safe: A week earlier, FDLR rebels had ambushed a group of park rangers, killing one, and other militias also operate within its borders.
The landscape below went from lava fields to flat savannah to foggy foothills. The downwash scattered goats and drove children from shacks who hailed the helicopters above. Feingold smiled and waved back. Given the noise, speaking was pointless, so Carlos Alberto dos Santos Cruz, an expressive Brazilian who commands the peacekeepers, gestured through the open hatch, pointing to hilltop positions abandoned by the M23. The helicopters then approached FDLR sites, staying far enough away to avoid attracting fire from the rebels or tipping them off. In distant forests, tendrils of smoke curled skyward, betraying the likely locations of their camps.
Feingold traded notes on the back of a map with Lloyd Dabbs, a U.S. Air Force officer on detail to the U.N. mission.
"HQ?" Feingold wrote.
Dabbs nodded.
"Still here?"
Dabbs nodded again.
"Can we stop them?"
"Large scale op planning now," wrote Dabbs, underlining the last word.
After the group landed back in Goma, the South African pilot came out from the cockpit. He was built like a rugby player. He was not happy.
"I just wanted to let you know that I was a bit peesed off earlier when none of you greeted me before getting on," he said. "I don't know about where you come from, but where I come from, in Sath Effraca, you greet the commander first."
The group sat for a beat in silence. No one mentioned that the U.S. government pays for 27 percent of the peacekeeping mission's budget.
"Good to know," said Swan.
At 6:45 the next morning, Feingold was swimming breaststroke in the hotel pool. Before leaving Goma, he would make one last visit, to a camp dedicated to "disarmament, demobilization, repatriation, reintegration and resettlement," or DDRRR, that the U.N. runs. Such camps are designed to help rebel fighters who have decided to lay down their arms, transition back into civilian life and, if appropriate, go back to their home countries.
This camp had confiscated a shipping container's worth of weapons. Feingold peered into it, inspecting the AK-47s displayed on the wall like drivers at a pro shop. He passed through a chain-link gate into the quarters of the camp's residents, who stayed in bunk beds sheltered by white plastic tents. Ninety-five of them stood squinting in the sun, looking at the American.
"President Obama gave me a job," Feingold said, pausing for simultaneous translation into Kinyarwanda and Swahili. "You know President Obama? You know who that is?"
The men murmured in the affirmative.
"He said, 'Russ'—that's my name, Russ Feingold—'I want you to go to Congo. I want you to work on stopping this war.'"
Feingold continued. "I'm very glad that you have chosen to change your lives. It's a good thing to do." He added, "Thank you, and good luck."
Then he spoke with three of the young men, all of whom said they had been forced by Rwanda to join the M23.
"Where would you like to live when you're done with this program?" Feingold asked.
The answer: anywhere but Rwanda.
"Our country does not want to see us again," said Eric, 26. "Now we are waiting for a secure place outside Rwanda. I don't know many places."
"President Kagame always says that he will use a hammer to kill us," said Fidele, 34.
"The problem," added Emmanuel, 26, "is that when we arrived here, we met many white people, and when you speak with white people, you are betraying your country." He went on: "Last week, Kagame said that everyone who betrayed the country will pay. I'm asking you to save my life. Why would you send me to Rwanda to be killed?"
It's hard, it turns out, to send people back to a country that denies they ever came from it. The Rwandans have resisted processing former M23 members, but those ex-combatants have also resisted repatriation. Having failed in Congo, an M23 fighter would find little sympathy in Rwanda, and Kagame's government treats its perceived enemies with notorious vindictiveness. In January, Patrick Karegeya, who headed Rwanda's intelligence service before falling out with Kagame, was found strangled to death in a hotel room in South Africa; Kagame denied involvement but said, "I actually wish Rwanda did it."
Former M23 fighters who are Congolese face a different problem. Late last year, the Congolese government approved a plan for reintegrating ex-combatants, but the text is vague and officials differ over its meaning at a time when thousands of members of other armed groups in addition to the M23 have also surrendered, fearing they were next. "The gains made late last year may be quickly lost," Ida Sawyer, a researcher for Human Rights Watch, told me. "Some ex-combatants, tired of waiting and receiving mixed messages from government officials, have already returned to their armed groups." Before Feingold's January trip, Martin Kobler, the head of the U.N. peacekeeping mission, announced that he had received "credible reports" of M23 members regrouping.
Feingold intended to raise all these problems with Kabila back in Kinshasa that afternoon: the politicians who didn't want to hold local elections, the generals who didn't want to fight militias, the rebels who didn't want to go home. His tour of the mess in the east only reinforced the incredible difficulty of asking such a weak government to embrace democracy, reform its military and demobilize fighters after decades of war.
"Some of these are things you can get started on but may take many, many years," Feingold acknowledged. But he maintained that now was a "modestly hopeful moment" for the Congolese. "If they can get these elections right, and if we can consolidate proper government control here and get rid of the other armed groups," he told me, "this could be a major turning point in the history of a country that has been plagued ever since the day of independence."
And there was no question that Feingold, in trying to help, had done far more in the previous seven months than most senators in the talk shop he left behind: working to direct U.S. financial and diplomatic power to a corner of Africa that hadn't seen this much American attention since the Cold War, and contributing to the end of a deadly rebellion in a country with one of the world's weakest governments, worst militaries and poorest populations.
But after flying back to the capital on a U.N. jet and getting a haircut, Feingold found himself checking his watch in the marble lobby of a new five-star hotel built by the Chinese; Feingold may have done much, but in the end here he was, waiting on a man whose government owed its very solvency to the largesse of the international community, including some $230 million last year from the U.S. government alone.
The meeting with Kabila was originally supposed to take place before the U.S. delegation went out east, but it had been postponed until afterward. Yet a time still hadn't been nailed down, and so Feingold, Ambassador Swan and some embassy staffers waited. Time was running out. Feingold was scheduled to meet at the ambassador's residence at 5 p.m. with the head of the independent electoral commission, though that could be delayed. But if the tête-à-tête at the presidential palace didn't happen by then, that would be a bad sign. Kabila is not known for holding late-night meetings. In fact, he is pathologically shy. Raised in Tanzania, Kabila is an accidental president who came to power when his father, President Laurent Kabila, was assassinated in 2001.
In the hope that the meeting would come through the next day, the embassy blocked out the morning—Feingold's flight was leaving before 1 p.m.—and regretfully informed the 11 countries that had signed the framework agreement that their breakfast with Obama's special envoy was canceled. Then the call came: There would be no appointment with Kabila. The official excuse was that he was preparing for travel.
Was the snub deliberate? No one knew for sure. In Congo, though, when picking between strategic calculation and third-world dysfunction, the smart money is on the latter. That truth felt reassuring in the moment. It also remains a source of despair.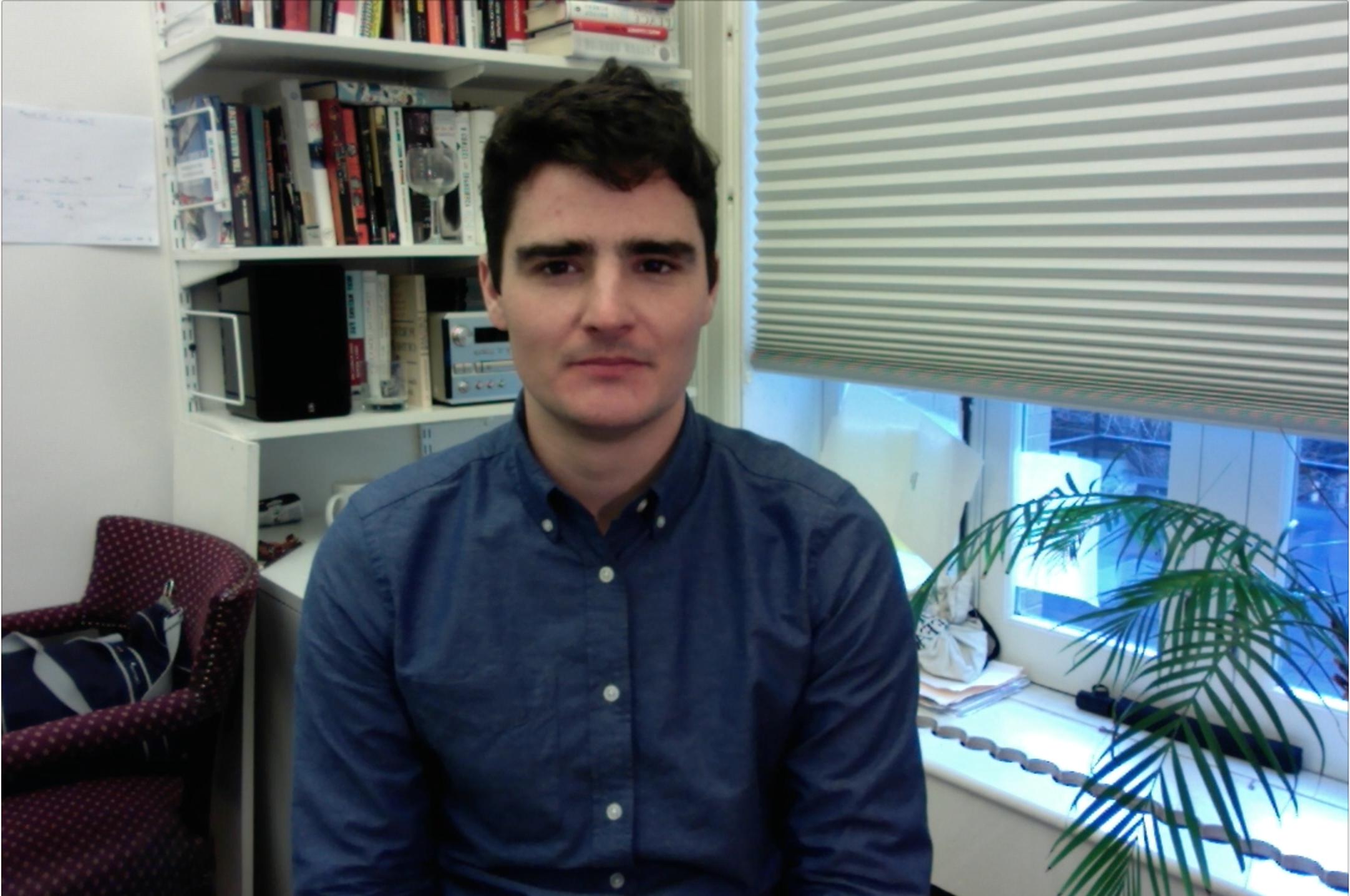 Foreign Affairs editor Stuart Reid discusses his project, "Gambia's Dictator and the Failed Coup"...
RELATED ISSUES