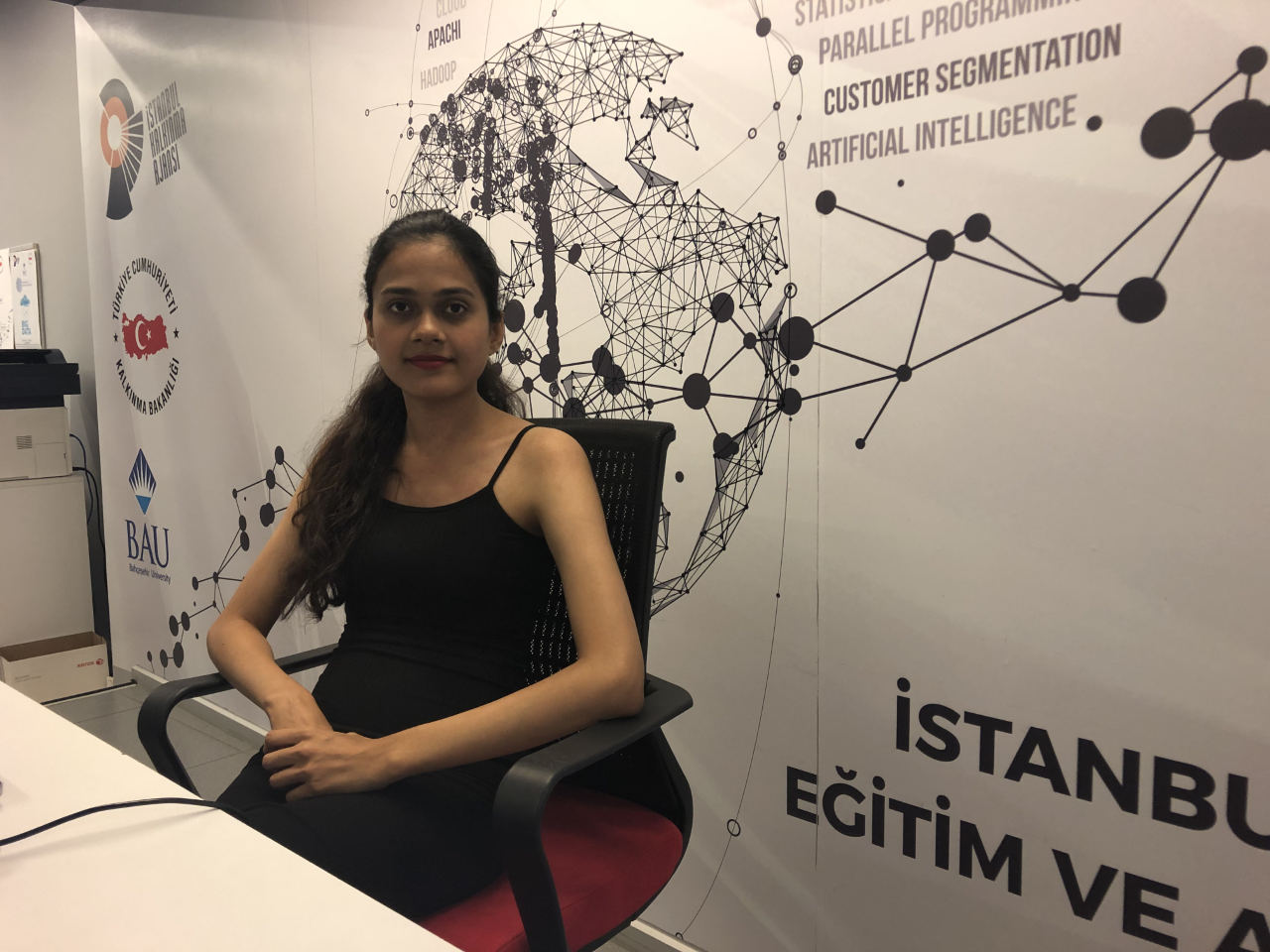 Nageen Asif and Shirin Alrhoob meet at Bahcesehir University, in Istanbul, Turkey. Nageen, an undergraduate student studying computer engineering, works as a research assistant at her university on a machine learning project. Recently, she completed an internship at Istanbul Technical University, where she created a notebook on natural language processing using Python.
Shirin Alhroob: When you were a child, were you interested in using computers?
Nageen Asif: At that time, I didn't know that I will pick it as a career choice. Although I enjoyed using computers, things looked different and advanced. As I grew up, I developed a solid interest in computers—like games, social media platforms, or websites. I was fascinated by them and wanted to discover how they are made. Especially, smartphones and advanced technology really draw my attention.
SA: Why did you decide to pursue a career in IT programming or computer science?
NA: Because I think you should always do something that makes you happy and joyful. I never felt bored working on any project or studying any computer science subject. In fact, I felt smart and happy. Therefore, I believe computer science people are wizards of tomorrow. There is not a single field where you won't find a computer. Be it civil engineering or medicine, it feels like I have some kind of magic power after I make any application.
SA: How often do you feel accepted by your male colleagues in the workplace or in school?
NA: Welcomed. Computer science is one of the fields where gender doesn't really matter as long as you are skilled.
SA: What are the obstacles that prevent women in Turkey from becoming involved in the IT sector?
NA: I think some people still think that coding is something which only men can do and that medicine and teaching are better choices for women. But the concept is changing with time.
SA: How does the payment structure for women compare to the payment structure for men?
NA: There is a difference, obviously. Men are more frequently paid more than women and chosen as managers and CEOs.
SA: How does IT programming open a new window of opportunity for women?
NA: There is not much physical work required in IT. Men and women contribute equally. They can use it for their advantage as they want to be.
SA: How can IT programming skills improve women's likelihood of employability and allow them to work remotely?
NA: Now, many women are encouraged to choose IT as a career path, as it has proven to not be a gender-dominant field. And one of the best advantages of IT is that one can work from home on flexible hours. So, if a woman needs to take care of her kids at home and she is still willing to work, she can work from home.
SA: Is there gender segregation in the IT sector as observed in other sectors?
NA: Not really. If you are suitable for the job, you'll be hired.
This interview has been edited for clarity.
RELATED ISSUES