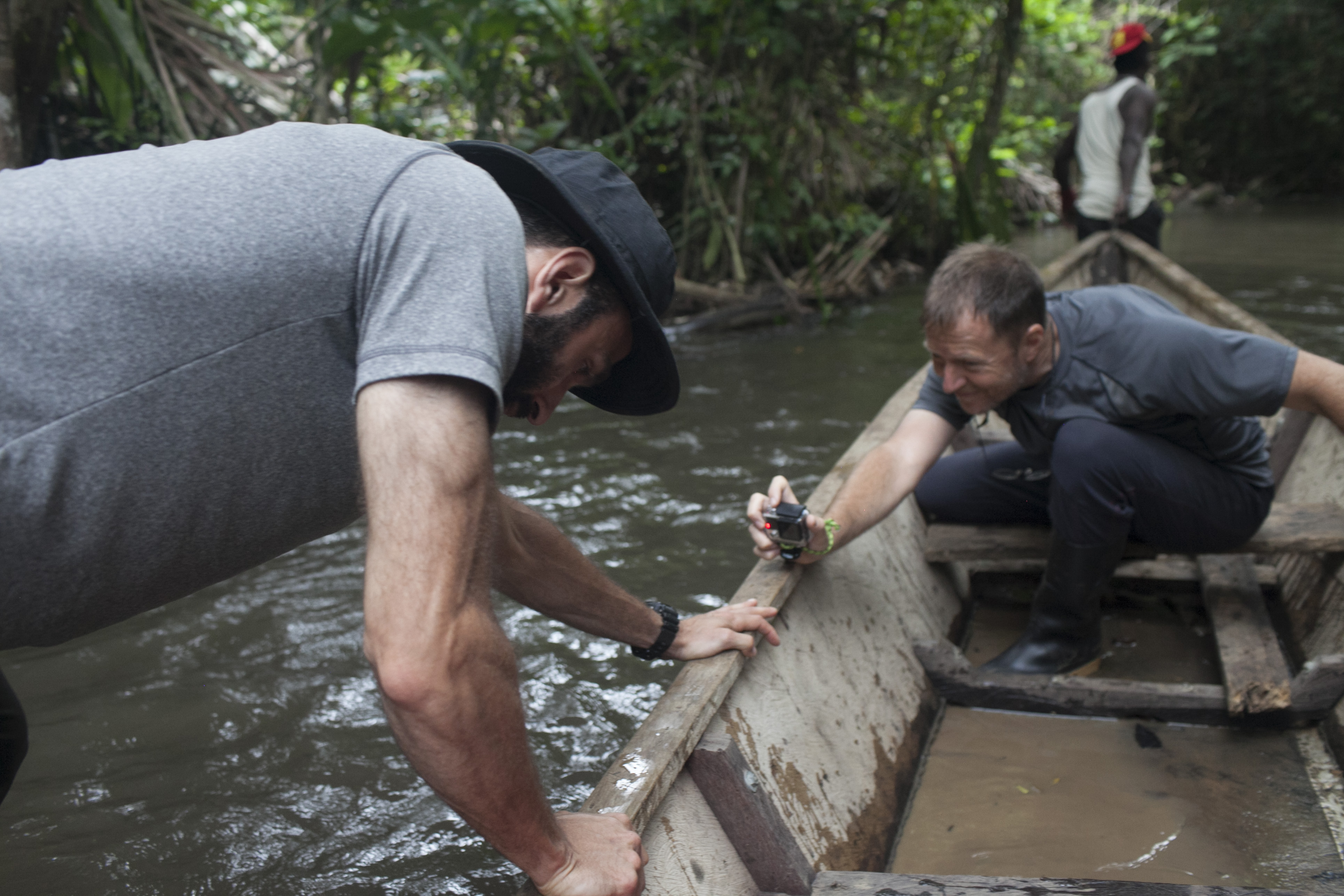 WELCOME to the jungle. No ordinary jungle.

Here, the elements conspire against you. The climate is hot and the air is thick and heavy, making breathing a laborious task.

Satellite phones and GPS trackers don't work. It's one of the last great black spots on the planet.

If you don't fall victim to the rebels, the drug runners or the common criminals, any one of a number of deadly snake or spider species could end your life before help gets close.

There's a reason the 150km stretch of land between Colombia and Panama is known as the "world's most dangerous journey".

"The threats are manifold ... there's nobody you can call for help," journalist Jason Motlagh told news.com.au.

The American knows first hand how dangerous the Darien Gap can be. In May he travelled the length of the jungle with 20 migrants searching for a better life in the United States.

Their story, told on SBS Dateline on Tuesday at 9.30pm, does not end well. None of them make it to the other side.

'NONE OF THEM HAD HEARD OF DARIEN GAP'

The journey has not been documented in detail before but that doesn't mean it's a new one. In fact, traffic through the region is actually increasing.

It's believed 25,000 migrants crossed into Panama illegally last year but many had no idea what they were getting themselves in for.

The 20 migrants who travelled with Motlagh were leaving behind difficult conditions in South East Asia and Africa. But they weren't prepared for what would confront them.

"(My team) spent nine months planning this and (the migrants) just showed up," Motlagh said.

"In some ways, that ignorance helped them."

He said many of those making the trek were "ragged" and hadn't eaten or slept for days. Others drank dirty river water that made them sick. They struggled with physical pain only to get to the border at Panama and be sent in the opposite direction.

Motlagh and his crew had organised permission to make the journey with authorities, who were waiting for them on the Panamanian side.

But guards were not so welcoming to those seeking a better life. Days earlier, Panama president Juan Carlos Varela introduced blanket bans on migration through Darien Gap. Those who've tried since have been met by Panama's border police, otherwise known as Senafront, are turned around.

When Motlagh reached the border, he pleaded with a guard to let the migrants through. The man told him it was above his pay grade, not his decision.

"Two days earlier and they would have been processed. Because of the timing they were sent back in to the jungle and we don't know what happened to them.

"Everyone was in really bad condition. I told the guard this could amount to a death sentence. He said it was a presidential order."

KILLED BY A SHOT TO THE HEAD

Darien Gap is no place for tourists. Despite that, Swede Jan Philip Braunisch tried his luck in 2013. It didn't end well.

The 26-year-old disappeared shortly after entering the jungle. In June last year, after a two-year search, his body was discovered in a jungle grave.

According to the local news reports, the Swede had suffered a single gun shot wound to the head. It was reported that guerillas intercepted the tourist on his way to Panama by boat.

They found on him a detailed map of the region and a GPS device and believed he was a spy. His remains were sent home to his family.

The same risks are taken every day. Motlagh said when he first heard about the vast number of migrants taking such an extreme journey he knew he had to document it.

"I wanted to give people a grounds-eye view of who these people are and I thought that by sharing this journey some of the humanity might resonate.

"Whatever your views on migration, it's hard not to sympathise with these people. To go through hell like this for the sake of a better life is a testament to how bad the life is that they're leaving behind."
RELATED ISSUES