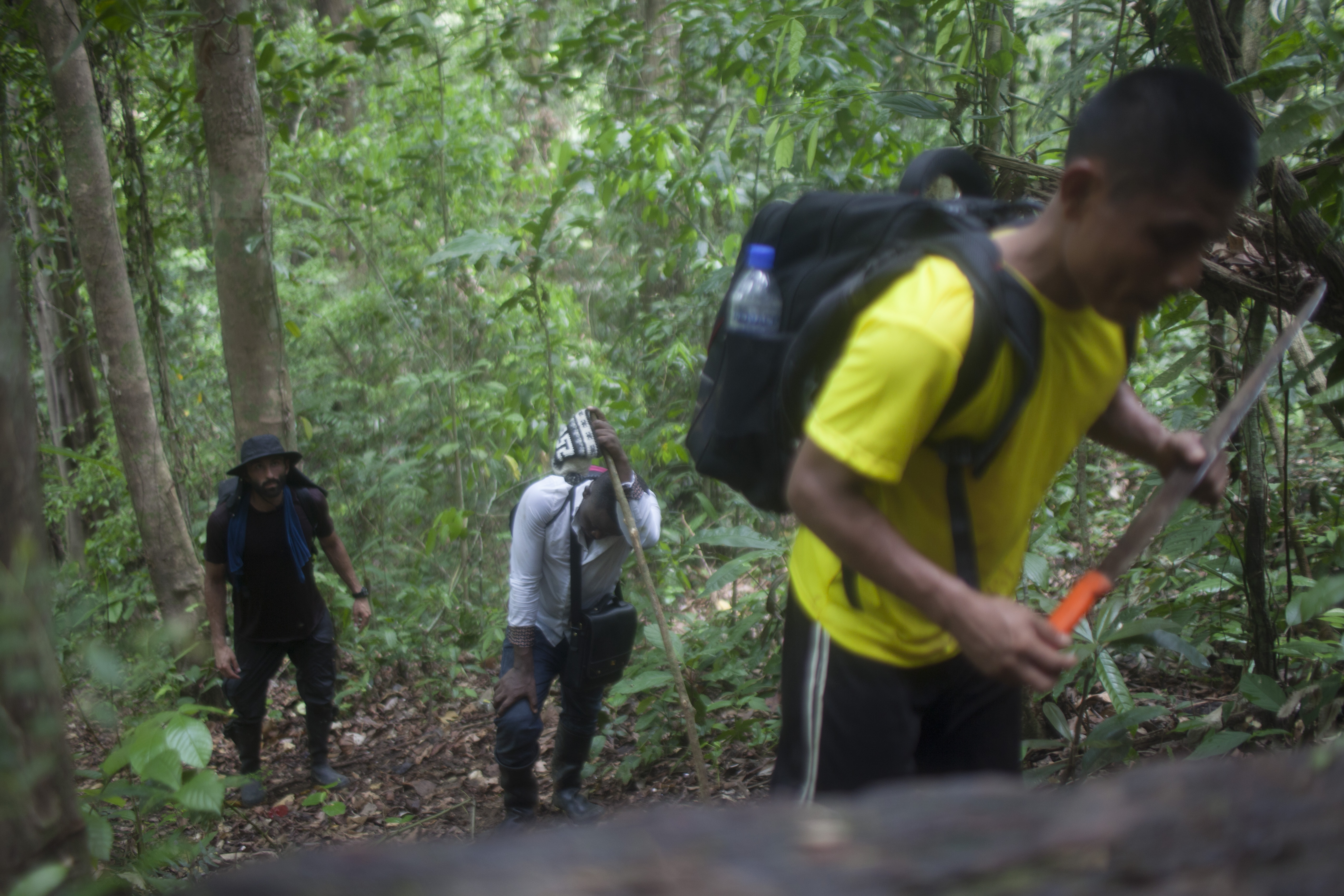 The Darién Gap is a lawless 150 kilometers of mountainous wilderness that spans the border of Colombia and Panama, known for drug traffickers, kidnappers and deadly snakes.
For many who decide to journey through the Darién, they're risking their lives with one goal in mind: reaching the United States.
In a world exclusive, a Dateline film crew attempts to make the perilous trip following a group of migrants seeking a better life.
As one man tells reporter Jason Motlagh; "In Bangladesh they cut us...They chopped us and we had to leave. They would cut my hands and feet."
However the group is suffering from a combination of fatigue, hunger and lack of comfort. They say they haven't slept for eleven days and haven't eaten food for four.
The Darién bridges Central America and South America, but there are no roads connecting the two sides – both stretches of the Pan-American Highway end at its border. To pass through on land, the only option is to trek through uncharted swampland and jungle.
As conventional migration pathways to the United States have become more difficult to access, many asylum seekers fleeing persecution or war have chosen to travel to northern South America and attempt to reach the United States by land, moving through Central America and Mexico. This means they are forced to travel across the Darién Gap.
It's believed that 25,000 migrants crossed into Panama illegally last year, more than three times the amount that entered the country in 2014.
Many migrants use Panama as a passage to the United States, as asylum seekers caught by local border control are detained for background checks, but released to continue moving north if they do not show up on any terror watch lists.
However Panama has responded to the recent spike in migration attempts. While Dateline was filming this story, the country's President announced that several key border crossings with Columbia would be closed, in a bid to stem the flow of migrants – not long after Costa Rica and Nicaragua made similar moves.
The men and women who attempt to cross the Darién Gap are willingly placing themselves in a situation of extreme risk, with long odds of success. Their treacherous journeys show the desperation of the migrant experience, and the difficulty of securing a better life.
But will they survive the dangers of the Darién?
RELATED ISSUES