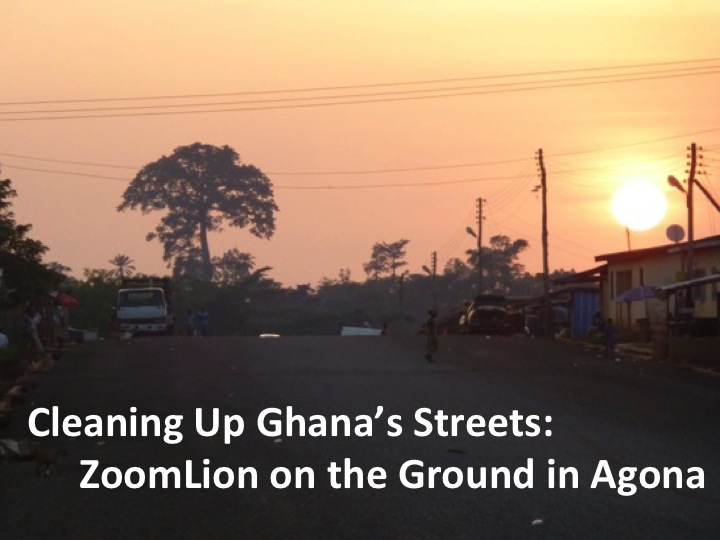 ZoomLion is Ghana's largest private waste management company. It was established in 2006, less than 10 years after Ghana instituted its Public Private Partnership Policy (PPP) on waste management.

The PPP was introduced due to spiraling population growth and an increase in waste that local governments were finding it difficult to deal with. As per the PPP, the Ghanaian government handed over the majority of waste management services to private companies in the late 1990s.

Private waste management companies hire people to sweep the main streets and gutters every day. They also manage dumping grounds and collect waste directly from homes and establishments.

In the slideshow above, watch ZoomLion clean up Agona's streets and learn more about their employees' role in keeping Ghana clean.
RELATED ISSUES