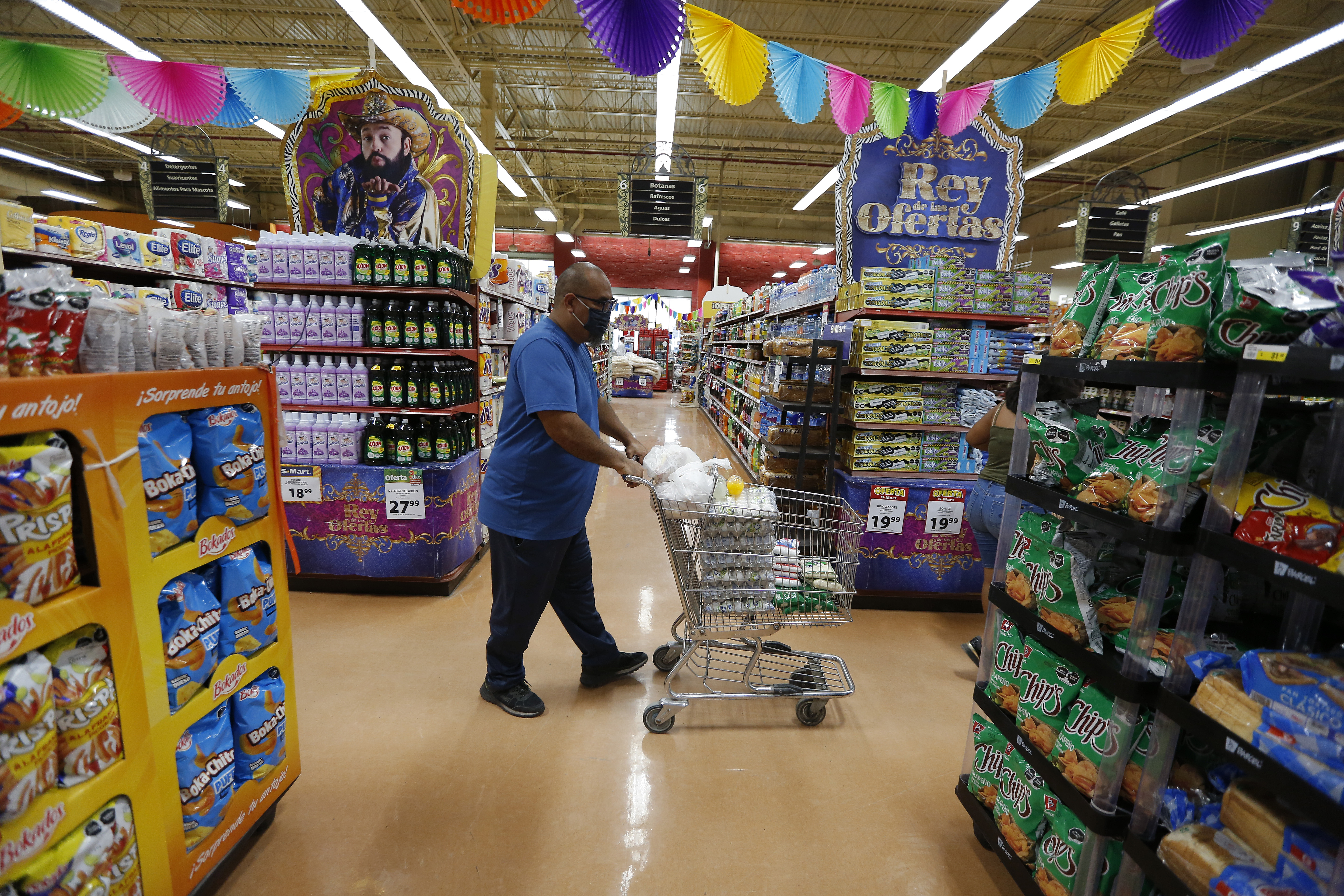 When I saw Casa Carmelita for the very first time, it was covered in stunning and heartbreaking photos of migrants at a shelter. Above the roof was a large banner protesting the presence of Vice President Kamala Harris, and on the door was a missing persons poster portraying a 16-year-old girl from El Salvador.
The first room was stuffed full of donations from all around the country. These included over 100 brand new pairs of shoes in all sizes to replace the orange Croc-like slippers given to migrants when they are released from detention. There were also toothbrushes, menstrual pads, diapers, sippy cups, and children's pajamas.
---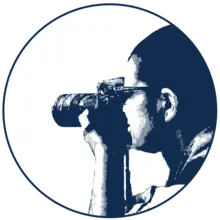 As a nonprofit journalism organization, we depend on your support to fund more than 170 reporting projects every year on critical global and local issues. Donate any amount today to become a Pulitzer Center Champion and receive exclusive benefits!
---
Juan Angel Ortiz, one of the founding members of Casa Carmelita and a main volunteer we spoke to, said the kids especially love the pajamas because they are comforting and have characters on them. They view them as a gift and will sometimes wear them all day.
Some of the donations come from corporations that want to support the cause. One of these is TomboyX, a clothing company that is famous for its gender non-conforming underwear. Others come from everyday people who want to help.
Ortiz said there is a group of grandmas in Alaska who knit and send handmade items, quilts, and letters asking what else they can send. He also mentioned a young man who donated his lego collection, which Ortiz distributed for Christmas when he crossed the border dressed as Santa Claus. 
Ortiz told me that Casa Carmelita is part of every mutual aid network in El Paso, as well as some national mutual aid networks. Through them, the activists of Casa Carmelita have developed their own system to get the supplies they need and to distribute them to those in need—without having to rely on mainstream aid organizations or the government.
Many of the members of the activist circles Ortiz works with in Casa Carmelita and with Movimiento Cosecha, a national organization, are marginalized people. They are Indigenous, people of color, women, and LGBTQ+ individuals who have been failed repeatedly by the government and all mainstream forms of aid.
Ortiz said instead of becoming allied to a party or a "cult of personality" for one particular political figure or another, groups like his are focusing on helping the people who are impacted by the issues.
"So for us, we'd rather build a permanent infrastructure that's non-governmental... than participate in a system that... has continued to have, like structural problems," Ortiz said.
Activists like Ortiz will gather donations through mutual aid, coordinate with shelters in Juárez to see who is in the most need of them, and then drive them over the border to that specific shelter. They will also help with tasks with which the shelter directors need assistance.
In July 2021, when there was an abnormal amount of rain, Ortiz and Chris Treadwell, another volunteer from Casa Carmelita, made multiple trips to Juárez to help repair a leaking roof at a shelter with mothers and children.
In 2020, the group began helping Casa de Colores, a shelter housing over 40 transgender women in Juárez, by providing donations and helping with repairs on their building. In the spring when the group of women crossed over the border, they helped them to find sponsors and housed them at their space in El Paso.
They also go out of their way to ensure shelters that are farther away from El Paso with families and children, like Pan de Vida, are taken care of.
These trips to Juárez take money and time. Activists who make the journey across the border have to be willing to wait hours to cross back into the U.S., and they have to carry extra cash with them in case they are harassed and taxed for the donations they carry.
This takes a toll on the activists, but still they carry on.
El Paso, Texas, has a poverty rate of 19.1 percent, according to the U.S. Census Bureau. This is significantly higher than the average poverty rate in the U.S., which is 10.5 percent.
Ortiz and other activists in his circle grew up in poverty; others work day jobs and drive Uber to make ends meet. All of them sacrifice their money and their time to help their community, because like Ortiz says, "where one eats, two eat."
RELATED ISSUES

LGBTQIA Rights

Issue
Migration and Refugees
Migration and Refugees