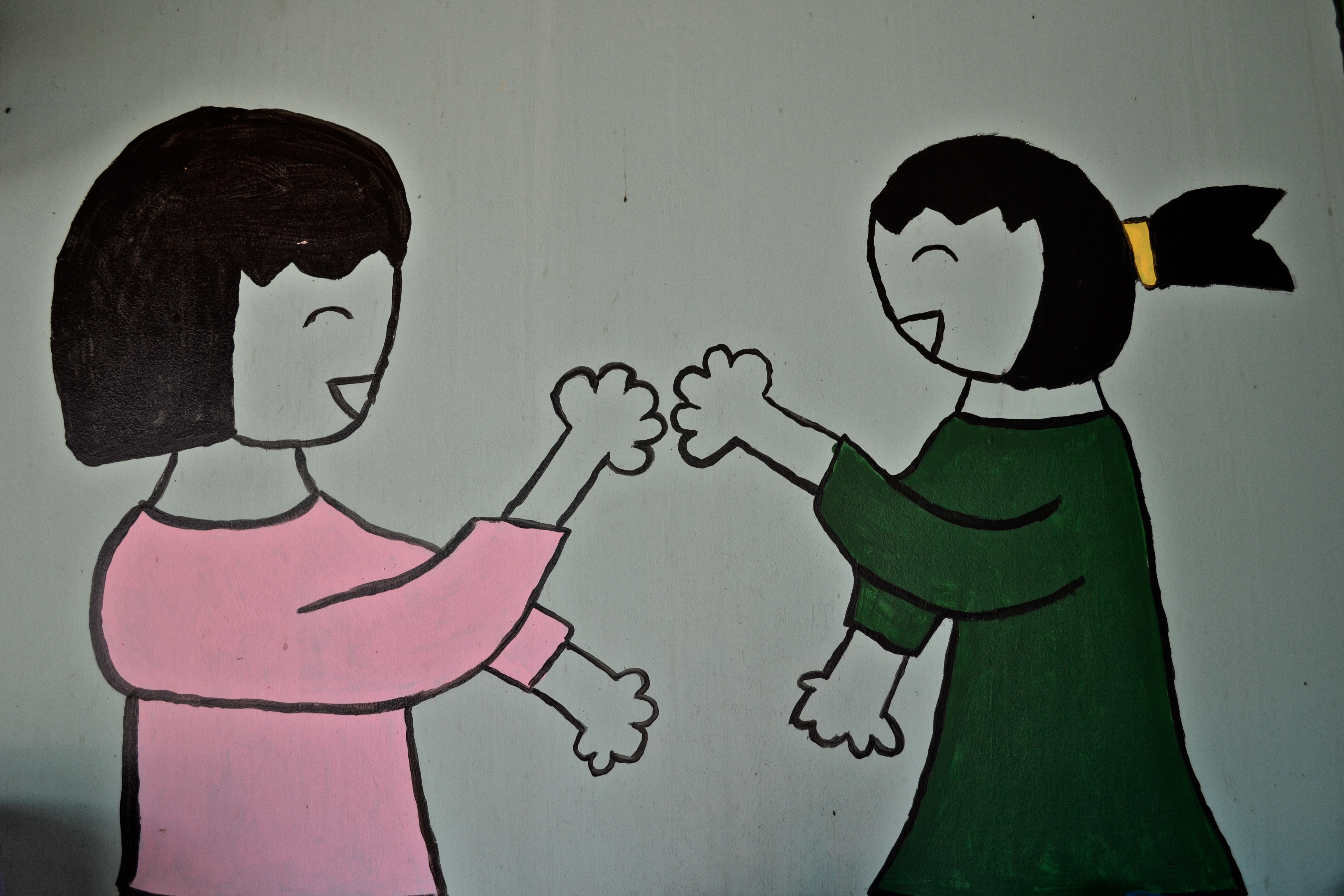 As a housemother at World Hope International's assessment center in Phnom Penh, Chamnam Seng loves her job. "I'm happy to see the girls be playful, laugh loudly, be active, spend time together. I feel a part of their lives and like I can help them," she said.

However, as she continues to talk about her love for her job, she gets quieter. Meeker.

"They've had a bad experience, so I want to take care of them." She paused before continuing, "because I've had a bad experience too."

Tears well up in her eyes and there is another pause. She's hesitant to talk about it. "It isn't safe," she said.

World Hope's assessment center is the only one of its kind in Cambodia. Young women and girls who have been trafficked or raped are brought to the center for evaluation and counseling. The girls stay at the center for one to two months, until they are either re-integrated into their home or placed in a group home.

With the girls needing round the clock monitoring and care, World Hope's staff is the backbone of the organization. They must be on guard at all times, ready to deal with the turmoil of those who have been abused and traumatized.

"Sometimes they have trauma, so severe, we don't know how to respond to the situation," housemother Srey Lim said. But the staff members often rely on their own experiences. "I understand about emotional feelings," Seng said. "What the trauma is, why are they suffering… why they aren't happy and have behaviors. I feel like I want to help them more."

Seng's story is not unusual. Many who work with World Hope and other NGOs have their own past traumatic experiences that help them understand and comfort the girls in their care. From being raped in refugee camps, to abusive and alcoholic parents, to having loved ones killed by the Khmer Rouge, the staff members have not had an easy road.

They are not the sort to leave work behind after punching the time clock. "I take what I learn here and teach others like family members, friends and neighbors," Seng said.

It always seems that there is at least one girl's story that sticks with staff members at night. Heng Buth, a counselor at World Hope, recounts one story of an 11-year-old girl who had been raped by her neighbor. Every night, she would wake up sobbing violently. "She was so deeply expressive," Buth said. "Every night when the darkness comes, she always remembers what happened that night and that she was totally alone and no one helped her."

When the girl first came to the center, even when simply asked her name, she would try to cover herself up, turn away, and ignore the staff and other girls. When the girls would draw pictures, she would use only black. She never wanted to talk about what her picture meant. Occasionally, she would resort to violent outbursts.

Then slowly, after daily counseling, and much comforting from the housemothers, she began to play with other girls; she began interacting in class, began smiling.

The girl has since returned home, is happy and doing well. That's what counselor Channery Kao says is what she likes best about her job. "I can see lives changed and compare how their lives have changed in one or two months."

Occasionally, the staff will see one of the girls in the community or get a letter of thanks. "That's my favorite part," Heng says. "The words 'thank you.'"

The names of the women in this story have been changed to protect their privacy.
RELATED ISSUES