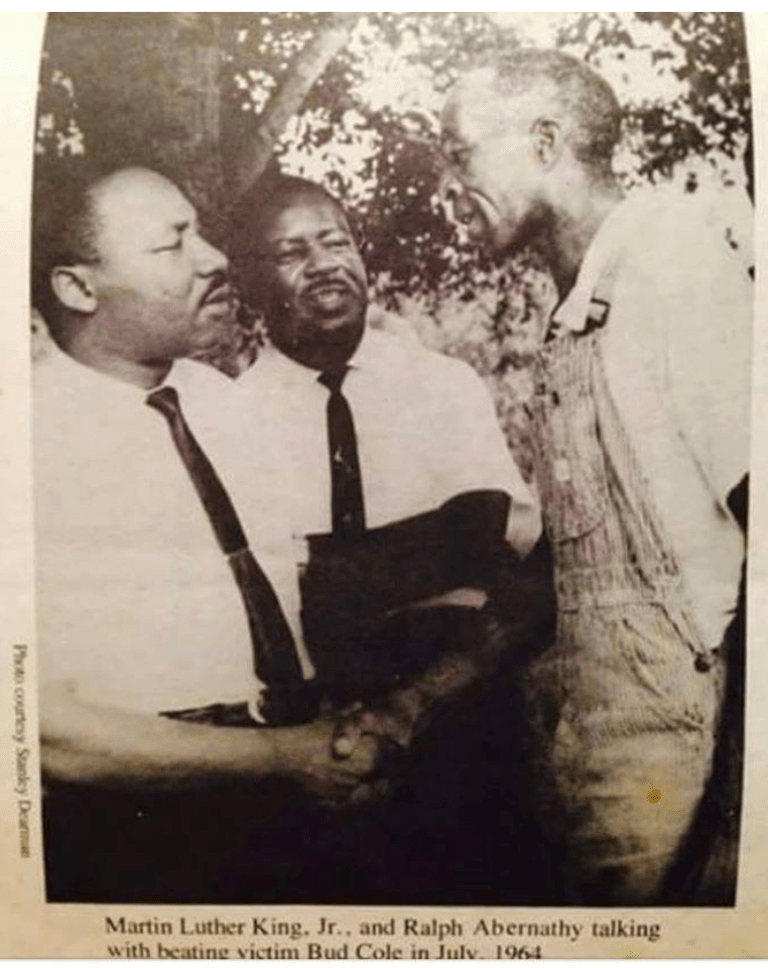 This work is supported by BK Reader, Brooklyn Community Foundation COVID-19 Response Fund, The National Geographic Society's COVID-19 Emergency Fund for Journalists, The Pulitzer Center on Crisis Reporting, and The American Medical Association.
This commentary is part of The COVID-19 Writers Project (C19WP), which captures a hyper-local view of the coronavirus pandemic, while examining the extent to which health outcomes are impacted by socio-economics, education, and race.
I was 17 years old when I first heard that movie producers were interviewing some of my relatives from Down South.
It's about "dem boys," Big Mama, my great-grandmother, told my mother on the phone from Philadelphia, Mississippi, where she still lived with my great-grandfather, Bud.
My mother hung up the phone. After I hit her with a firestorm of questions, she finally and for the first time told me the story of Andrew Goodman, James Chaney and Michael Schwerner, three CORE (Congress of Racial Equality) workers visiting Philadelphia during The Freedom Summer of 1964, as part of a campaign to get the local Black residents to vote. A rash of church burnings was taking place down South, including at Mt. Zion Baptist church, where Big Mama and Bud were members. The church burnings were an intimidation effort mounted by the Ku Klux Klan to keep Black residents away from the polls.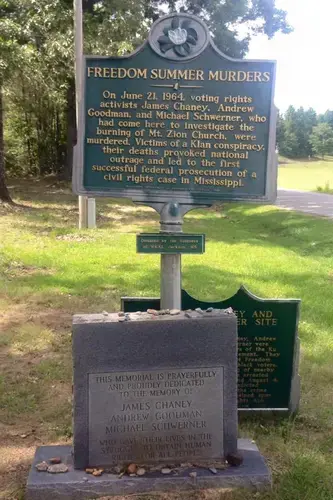 One of the civil rights workers stayed with Big Mama and Bud, because none of the hotels in town would accept him. Two days later on their way out of town, Goodman, Chaney and Schwerner would be pulled over by Klansmen and shot to death. Twenty-three years later, a movie was made about it called "Mississippi Burning."
What struck me was, had a movie not been made about the tragic incident, I probably never would have known this part of my own history.
Part of the reason I hadn't been aware of "dem boys," despite their importance to history, was because so few stories of America's racist past are taught in the classrooms of our grammar schools.
The other reason is that Black families, in general, tend to hide their own traumas as a way to move past the pain. Many choose to shield younger generations as long as possible from the specter of what for certain lies ahead: an unequal future with a new set of traumas.
However, you need only scratch the surface of any Black American family's background before easily opening a wound to America's storied past.
Reading children's books on stories of Ida B. Wells and Mary Mcleod Bethune and watching films such as "Roots" and "The Autobiography of Miss Jane Pittman" were a few of several reasons I chose to become a writer.
The picture books of Ezra Jack Keats — a Jewish man from East New York, Brooklyn — showed me the power of representation. The stories of Beverly Clearly and Judy Bloom provided reassurance during a time of pre-teen angst. And the autobiographical narratives of Malcolm X, Maya Angelou and James Baldwin gave me further insight into who I am as a Black woman in America.
Stories — particularly first-person narratives — build empathy, expand our viewpoints, become historical records and serve as a guidepost for the road ahead.
COVID-19 Hits Brooklyn
Fast-forward 30 years later, and I am a writer and publisher of BK Reader, a Brooklyn-based community news site.
When the COVID-19 Pandemic hit Brooklyn in February 2020, within a matter of weeks, work life changed for everyone, including for me as a news publisher. All non-essential businesses were temporarily closed, and hundreds of thousands of residents suddenly were without a job. Others were sent to work from home with reduced hours and reduced pay. It was then and still is now a time of great uncertainty.
For many Black residents, however, the feeling was not entirely unfamiliar: Generations of families living paycheck-to-paycheck made uncertainty, for Black Americans, the only thing certain. Now, in the pandemic, the rest of America had been swindled into the existential crisis its Black citizens could have given CliffsNotes for, if asked.
And I think that's why I wasn't swallowed by it. Media was deemed "an essential business," and work had picked up without a doubt. We were in a health crisis. News was breaking every day. But almost immediately, I began thinking about the innumerable stories that were forming — particularly from the vulnerable and poor populations — that might be buried or go untold.
What if 13-year-old Anne Frank had not documented her crisis while sequestered with her family for two years in that attic? Think about all the narrative history we would have lost around the personal impact of the Holocaust.
And what if, in 1935, following the second World War, President Franklin D. Roosevelt had not collected first-person narratives of hundreds of former enslaved people through his WPA Federal Writers Project? Think of all of the history of America's enslaved people that would have gone untold. These first-person slave narratives are now archived in the U.S. Library of Congress and represent some of the most important historical documents to date.
So, in late March, inspired by the WPA, I set out to gather first-person narratives of as many subjects as possible across Brooklyn for The COVID-19 Writers Project. Through the eyes of poor, working-class and some wealthy residents, I wanted to examine the virus's polarizing impact on each subject, in light of their personal circumstances and in lieu of their own education, health and economics — three key determinants of quality of life in America.
I figured, tracking the force and the course of the COVID-19 pandemic in real-time, while examining the intersection of demographics across social determinants, not only would serve as a measure of who we are as a society but also provide an archivable snapshot of America in this moment.
The multimedia project captured stories on video, through Zoom calls, to represent our digital thumbprint as a society yearning to connect but through social distancing.
The Pulitzer Center on Crisis Reporting and the National Geographic Society's Emergency Fund for Journalists provided small grants to support the project, followed by the American Medical Association. 
The project grew arms and legs, practically on its own. By June, one other journalist and I had collected close to 25 hours of footage from 12 Brooklyn residents. In July, I assembled a very small and talented team of two video producers, a photographer, a graphic artist and a video editor. And by August, we had secured a total of 30 subjects who shared their stories and experiences through COVID-19 on Zoom. 
The multimedia project resulted in ten 20- to 30-minute videos that track our outlook on and experience in the pandemic, from April to September: Beginning with "Crisis," when news of the virus first hit; to "Response," when our elected leaders respond; to "Devastation," when Brooklyn, NYC, was in the eye of the storm; to "Awakening," the time of protest; to "Recovery," when the city had finally "flattened the curve," and reduced the number of deaths. 
A number of Brooklyn's leading experts around health, education, economics, race and society weigh in, as well as best-selling authors and writers who offer essays that speak to each area on the timeline. In the video narratives, we chose not to elevate the voices of the experts but instead position them side-by-side with the subjects, because it is only through contrast you achieve definition.
All of our participant summaries (and selfies) provide a closer look into each person interviewed, along with a photo essay bookmarking each phase of the pandemic in Brooklyn. 
It is my hope that, through the documentation of this health crisis, this archival project can serve as a looking glass into our true character as a country, in this moment, right now. 
For every siren that wails over someone trying to catch his last breath, you'll hear the story of a baby born who has just caught her first.
If you listen closely, you will catch glimpses of the stories of Beverly Cleary, James Baldwin and even young Anne Frank.
If you listen closely to the cries of those injured by racism, unemployment or abuse, you also will hear stories of essential workers risking their lives every day to keep the community in tact.
It is my hope you realize that all of their stories are important. Because within all those stories are real people who, like you, are just trying to figure things out.
Our stories are living history. We are connected. And if there is one thing life promises it is that for every trauma, every crisis, every devastation we experience, new opportunities will show up — opportunities to reset and renew; to evolve and expand. And to breathe.
R.I.P. George Floyd, James "Bud" Cole, Beatrice "Big Mama" Cole, Andrew Goodman, James Chaney and Michael Schwerner
---
COVID-19 Update: The connection between local and global issues–the Pulitzer Center's long standing mantra–has, sadly, never been more evident. We are uniquely positioned to serve the journalists, news media organizations, schools, and universities we partner with by continuing to advance our core mission: enabling great journalism and education about underreported and systemic issues that resonate now–and continue to have relevance in times ahead. We believe that this is a moment for decisive action. Learn more about the steps we are taking.
RELATED INITIATIVES