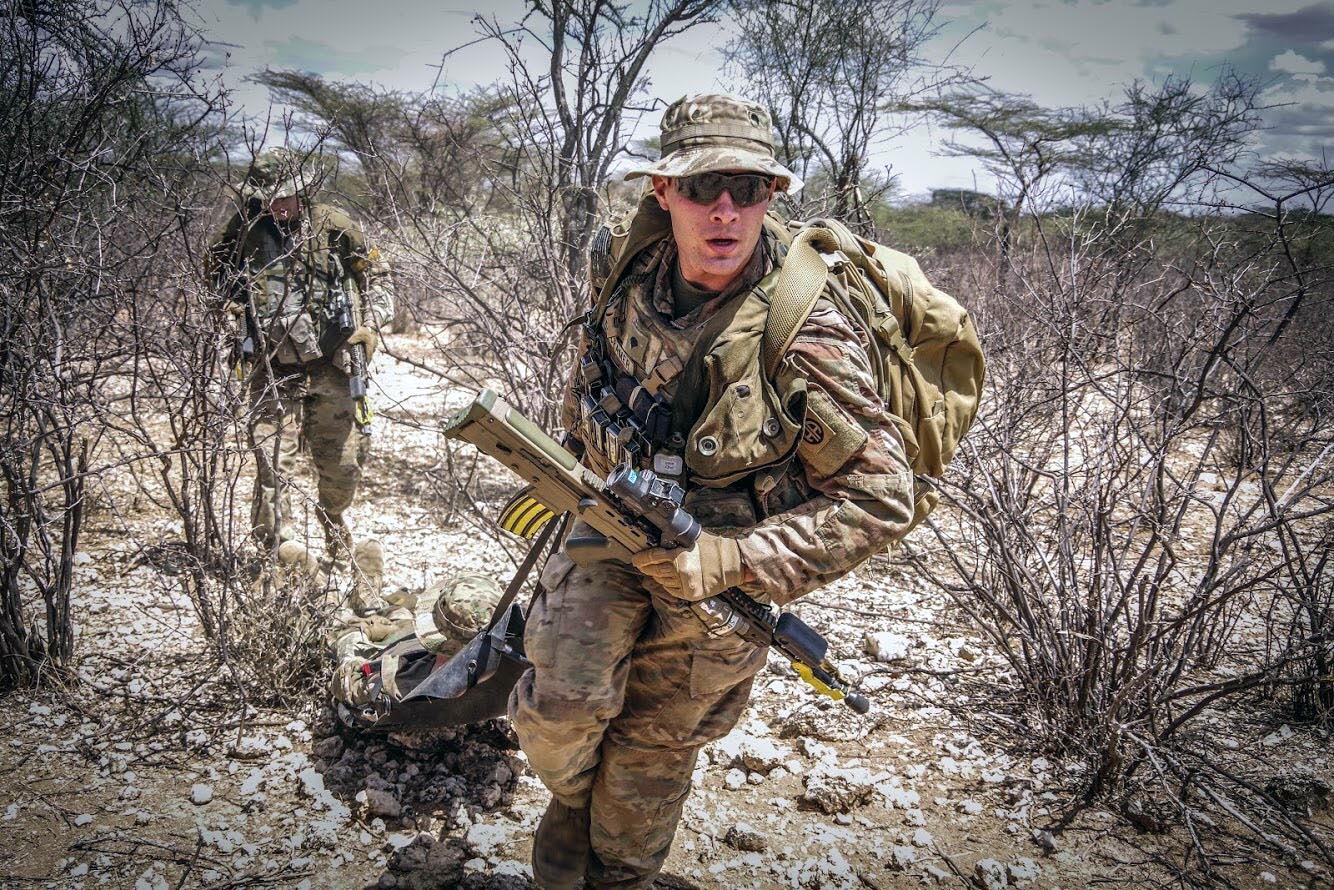 The United States's military involvement in Burkina Faso is opaque. Even diplomats and military officials from other countries who are based in Burkina Faso told the Mail & Guardian that they have little knowledge of what exactly is happening on the ground.
According to Major Andrew Caulk, public affairs director for Special Operations Command Africa (SOCAFRICA), the US mission in Burkina Faso is small, comprising fewer than 100 people. "Our presence there is much smaller than some might think, but provides critical linkages with partners," he said.
Despite this relatively small footprint, training and interactions between Burkinabe security and the US military appear widespread and regular. The US provides air support, surveillance and intelligence to the French ― who lead a military intervention against Islamist militants in the Sahel ― and intermittent training to Burkina Faso's security forces.
Training focuses on community engagement between the Burkinabe military and civilians. The US also trains Burkina Faso's security forces on counter-IED (improvised explosive device) operations and first aid.
Smaller, ad-hoc initiatives also take place. For example, a chaplain with SOCAFRICA has trained ten Burkinabe chaplains in Burkina Faso to help them better provide for the wellbeing of troops.
During visits to the west and east of the country, the M&G spoke to three high-ranking security officials from the army and gendarmerie (police), who each said they had been trained by the US in recent years in counter-IED operations, first aid, and hostage-negotiation and border patrol-tactics, as well as how to engage with communities. 
One army officer based in Fada N'Gourma, the main town in the east, said teams have been receiving training from the US since 2018. Sessions run for two weeks and include 30 people from the army and police. The men are trained by up to 20 Americans and taught the importance of winning civilian trust and counter-IED training, he said. They were given explosive detection kits, cameras, and bags that could be used to send samples to a laboratory. 
"The training was very good and very practical. Short but intense," the officer said. He was not authorised to speak on the record. Another training session was supposed to take place this year but because of Covid-19 it's been put on hold.
Shifting Priorities
In recent years, SOCAFRICA's focus has shifted from the north and Sahel regions to the east, because of increasing attacks there linked to Islamic militants, according to one SOCAFRICA officer formerly based in Burkina Faso who didn't want to be named.
In 2016 and 2017 teams were stationed in Ouahigouya, Kaya and Dori towns, in the north, centre-north and Sahel regions, respectively. Last year, before embarking on Operation Otapoanu ― a Burkinabe military operation in the east aimed at dislodging jihadists ― a four-man US Special Operations forces team trained 15 Burkinabe security forces for one week, on counter-IED operations and first aid before a mission, he said. During its six months in Burkina Faso, the SOCAFRICA team worked with 100 soldiers on medical training in Fada N'Gourma and issued locally procured medical kits.
The general approach was to combine military training with civil engagement, such as teaching the army to clear the roads of bombs, getting the police to set up checkpoints and then bringing in a company to repair the potholes, making it harder for armed groups to plant explosives, he said. The officer told the M&G that everything the team did was carried out under Operation Juniper Shield.
A gendarme based in Tougan town in the western region of Boucle du Mouhoun, said he was one of a dozen gendarmes who participated in a two-year programme, which included being flown to New York City in 2016 to learn about border security, as well as how to find contraband and fight bandits. The training also included two months in a small town, 20km outside Burkina Faso's capital, Ouagadougou, where four US instructors taught the gendarmes about border security in a mix of theoretical and practical classes. The gendarme said the US did not accompany them in military operations, but trained and equipped them with the "necessary basics" to carry out the fight.
"Americans are by our side every year," he said. But he would not elaborate on what weapons he was equipped with. A Special Operations forces officer said the US usually equips its allies with M4 rifles.
In Dedougou, another town in Boucle du Mouhoun, a gendarme said that in 2012 he was trained on airport security and hostage negotiation by the FBI as part of the anti-terrorist training. 
In recent months there has been a reshuffling of forces in the country and in the region.
In May, the US repositioned some of its air support, together with logistics and maintenance, from Burkina Faso to the US base in Djibouti, said Caulk, the SOCAFRICA spokesperson. The planning for this move was already under way before talks began late last year about scaling back the US presence, he said.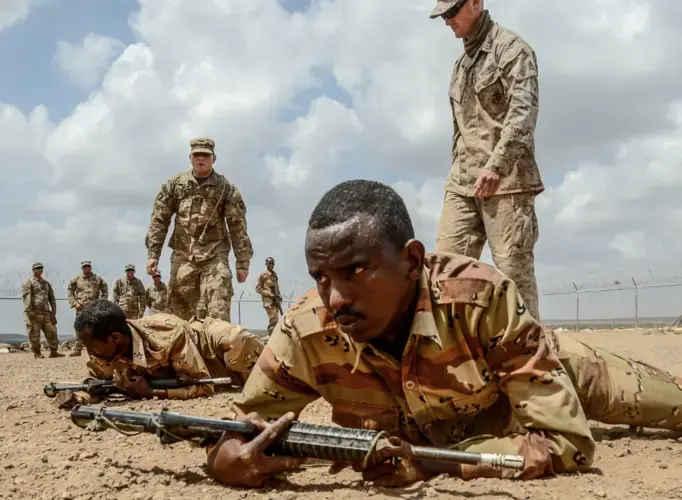 Caulk also confirmed that special operation forces were transferred from the Niger-Libya border to the Liptako-Gourma region, the tri-border area between Niger, Mali, and Burkina Faso. The move is expected to be completed soon and signifies a recognition of a growing threat in the area.
The initial location was chosen to deal with violent extremist organisations and weapons supply coming through Libya into Niger and the whole Sahelian region, but now that's less of a concern, he said. "When you look at the region as a whole, Burkina Faso is in an incredibly fragile position, Mali is looking increasingly unstable and we're starting to see attacks in the [Gulf of Guinea] coastal region," said Caulk.
Recently, AFRICOM told the US Defense Department's Inspector General that "Burkina Faso's military continues to struggle with an increasing terrorist threat and will continue to face growing instability and insecurity," according to a report from the Inspector General.
Within Burkina Faso's government, there is concern that if US presence is reduced there will be a notable gap, specifically of information. "Intelligence would be lost," said a high-ranking official in the ministry of defense who wasn't authorised to speak on the record. "The Americans can target specific zones and see and listen to everything," he said.
The US provides human intelligence, satellite imagery, and video over the tri-border region, which it shares with international partners and the Burkinabe.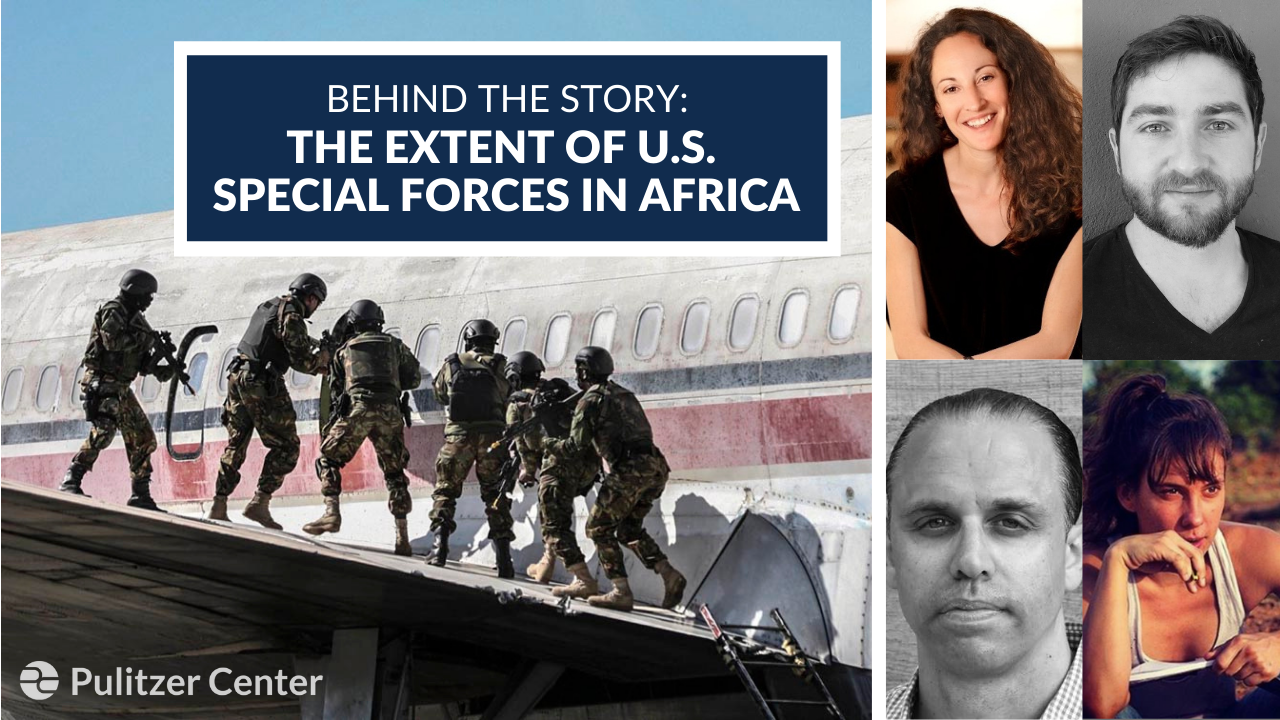 https://www.youtube.com/watch?v=7uJmXtKOlss United States Special Operations forces are the U.S...
RELATED ISSUES

Governance

Issue
Conflict and Peace Building
Conflict and Peace Building