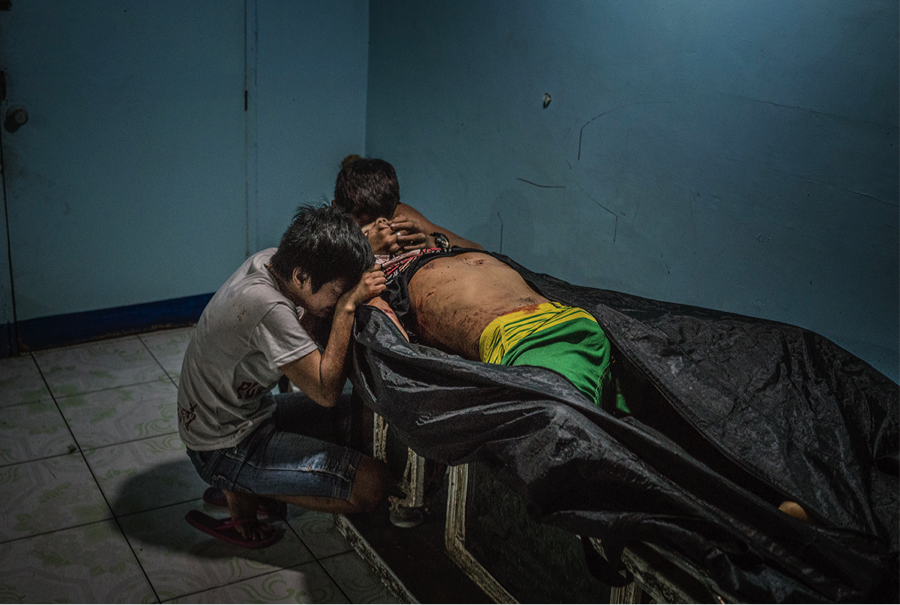 MANILA, Philippines—Splotches of blood and streaks of tears stained the paper where Julius Soriano's 24 years were condensed into details: name, age, and cause of death.
His sister, Ginnalyn, paused to cry and wipe away tears, as if recalling every bit of information was painful.
"My hands are shaking," she sobbed, apologizing to the funeral home manager for her barely legible writing.
Ginnalyn, 21, and her youngest brother, Jonas, never left Julius's side when they confirmed that the one who was shot was their oldest brother. They rode with the body collectors to the funeral home and clung to each other as the body bag was laid on a slab in the morgue.
There, Ginnalyn threw herself on top of Julius. His shirt was raised and blood streamed out from the three bullet wounds on his chest. She wrapped his lifeless arms around her waist, staining her white t-shirt from the bullet wound on his right forearm.
On the paper listing the details of Julius's life, there was one word that Ginnalyn managed to write clearly. It was the last line asking for the person's relation to the deceased.
In that line, she wrote "KUYA"—the Filipino word for "older brother."
RELATED ISSUES