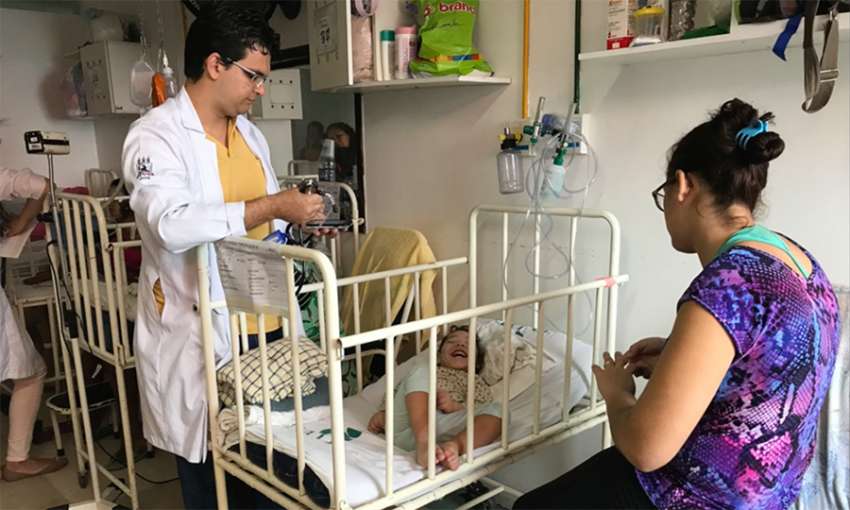 I first met Mylene Helena dos Santos Ferreira, 23, in July 2017 at the outpatient clinic at IMIP (Instituto de Medicina Integral Professor Fernando Figueira) Hospital, where she had brought her son Davi for one of his routine medical exams. Davi was born in August 2015 with congenital Zika syndrome.
Brazil, the epicenter of the Zika outbreak, caught global attention in 2015 with a surge in newborn babies born with small heads due to a birth defect called microcephaly. There are currently thousands of confirmed and suspected cases of congenital Zika virus syndrome in Brazil, many of which are clustered in the country's northeast region.
This video slideshow chronicles my month with Mylene, as the young mother of three navigates routine experiences of daily life and motherhood that have assumed a heightened precariousness since the Zika outbreak. The challenges faced by Mylene as a caregiver in the margins of Brazilian society exposes the ways in which social vulnerabilities can be exacerbated if the rights and needs of women are not guaranteed in an epidemic response.
Interpretation was provided by Rafael Alkalai, Tiago Cabral, Adriana Bentes dos Santos, and Margarida Corrêa Neto.