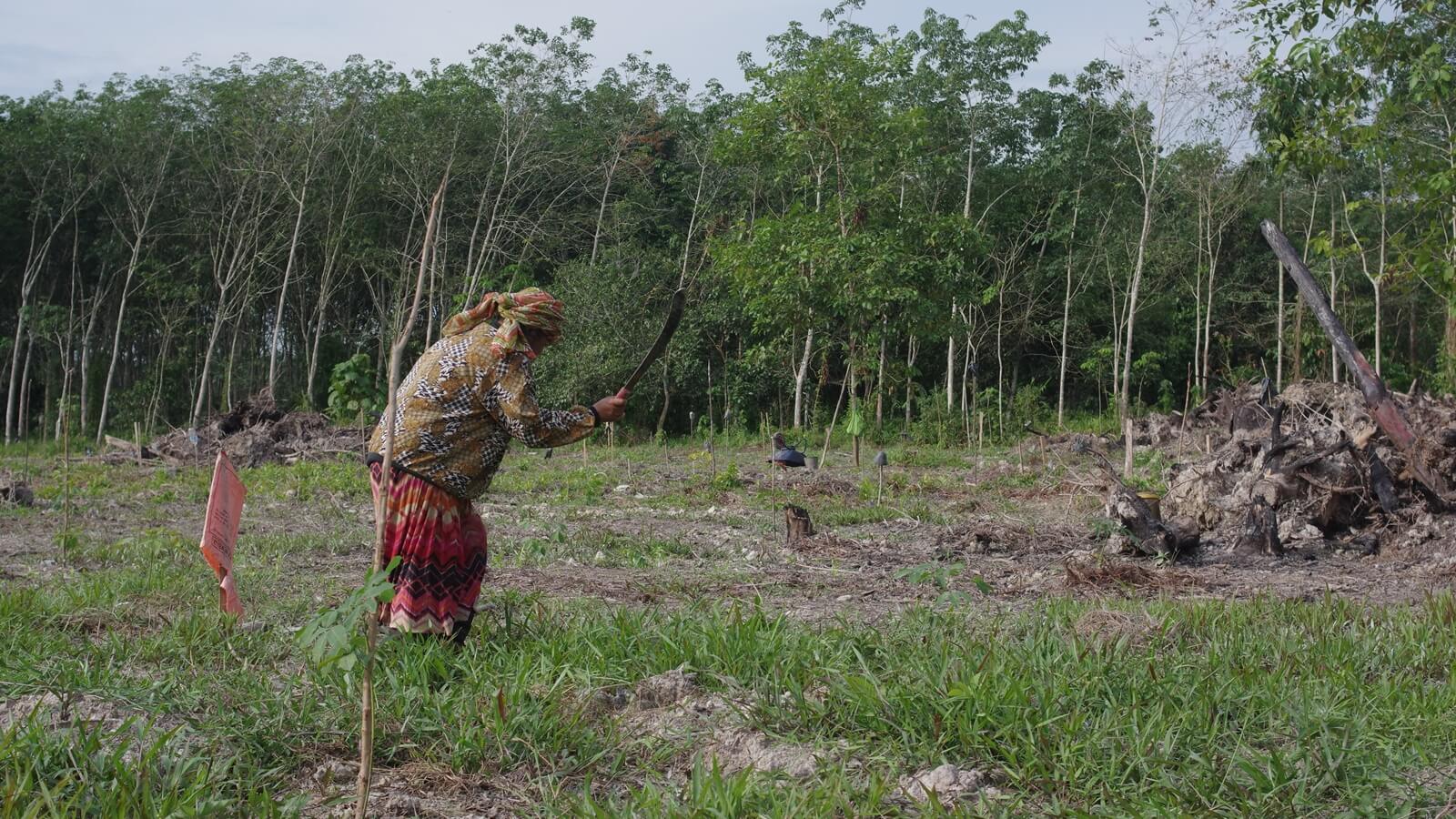 This story is produced in collaboration with the Pulitzer Center's Rainforest Investigations Network.
---
Visitors to Kampung Labong in Endau, Johor, are greeted by a kindergarten with a bee and ladybird mural on the left, and a primary school on the right.
That school also shelters flood victims of this Orang Asli Jakun village of 120 households where floods have become a regular affair. The village sits on the northern bank of Sungai Labong, and when dark clouds gather each November, villagers keep an eye on the river.
In 2019, the river broke its banks, swept into houses, and forced villagers into the school to wait out the knee-high flood.
---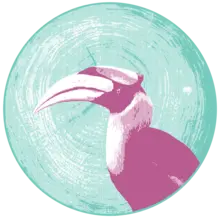 Whistleblowers and others in possession of sensitive information of public concern can now securely and confidentially share tips, documents, and data with the Pulitzer Center's Rainforest Investigations Network (RIN), its editors, and journalists.
---
Villagers blame oil palm plantations. In the decades since 1998, planters had cut more than 3,000 hectares of forests opposite the village, on the southern side of Sungai Labong. Those planters dug irrigation drains that drained into Sungai Labong.
Before the plantations, rainwater would flow from the forests into the three surrounding rivers: Sungai Endau and its tributaries, Sungai Labong and Sungai Tersap.
But now, when a storm hits, torrents of water gush into Sungai Labong from the plantation drains. The river quickly spills over into houses on the lower ground by the bank.
"Instead of flowing to the mouth of the river, the rainwater exits here," says Mabot bin Sela, the village's Tok Batin of three decades. "Because of the big drain."
One big drain? "Not one, many!" says Mabot's son-in-law.
Floods are just one of their woes. Since planters replaced forests with oil palm opposite Kampung Labong, villagers have been suffering from polluted rivers and conflicts with elephants.
And now, a plantation of almost 4,000 ha by AA Sawit Sdn Bhd is in the works. It had already removed more than 600 hectares of forests. Although that should cause them much concern, the villagers struggle to imagine better alternatives.
Fact is, many of them have been relying on rubber estates for income since the 1970s.
When there were forests, wild animals abounded. "Oh, let's not count the animals then! So many of them," says the 77-year-old Mabot with a hearty laugh. "All sorts. Wild boars, elephants, deer…
"Now you can't even see the face of a deer. Bird sounds, gibbon sounds, all gone."
Mabot keeps reminiscing of a time he thinks is gone forever. "We used to hear 'Bong, bong'. That was the fish catching and eating things that fell into the river. But now there's none of that. Big baung and tapah fish. Where are those now?"
Development and forest loss since the 1960s

Kampung Labong was gazetted as Orang Asli reserve land in 1962. Each family received about 0.8 ha of land on the northern bank of Sungai Labong. Government agencies encouraged villagers to plant rubber trees. 

Opposite the river, a forest stretched south for 7 km until Sungai Tersap, and east for 11 km until it merged with what is now the Gunung Arong forest reserve. Wildlife was rich, and every morning villagers woke up to a symphony of bird calls and gibbon duets. 

Then, in the late 1990s, big planters came. Satellite images track the changes. First, planters replaced almost 900 ha of forests on the southern bank with oil palm. This site is now managed by the Johor Farmers' Organisation (Pertubuhan Peladang Negeri Johor). 




Oil palm fruits ready to be collected in the Johor Farmers' Organisation plantation. Image by YH Law. Malaysia, 2022.

A decade later, planters converted another 200 ha, this time on Kampung Labong's reserve land managed by FELCRA. Villagers receive dividends on sales from FELCRA. 

After FELCRA, hundreds of hectares more of forests on the western edge were cleared and turned into oil palm, allegedly by locals who intruded onto the state land. And on the eastern end, just next to the Gunung Arong forest reserve, the Johor government leased about 1,000 ha of forests to a state foundation in 2014; that area was clear-logged by 2017. 

In 2020, plantation company AA Sawit Sdn Bhd began setting up a 3,775 ha oil palm and coconut plantation there. By June 2021, almost all the forests south of Kampung Labong were gone. 




All cleared with young oil palm planted by July 2022 - AA Sawit Sdn Bhd's new 3,775 plantation south of Kampung Labong. Image by YH Law. Malaysia, 2022.
The operators of oil palm plantations around Kampung Labong—AA Sawit and  FELCRA—did not respond to requests for comments.
River life wrecked
Down the road from Mabot's is a small jetty on Sungai Labong. Beside the jetty lives a fisherman, Ariffin bin Liba. The 44-year-old has been fishing for 11 years, selling his catch to a trader from town. He also taps rubber trees for side income.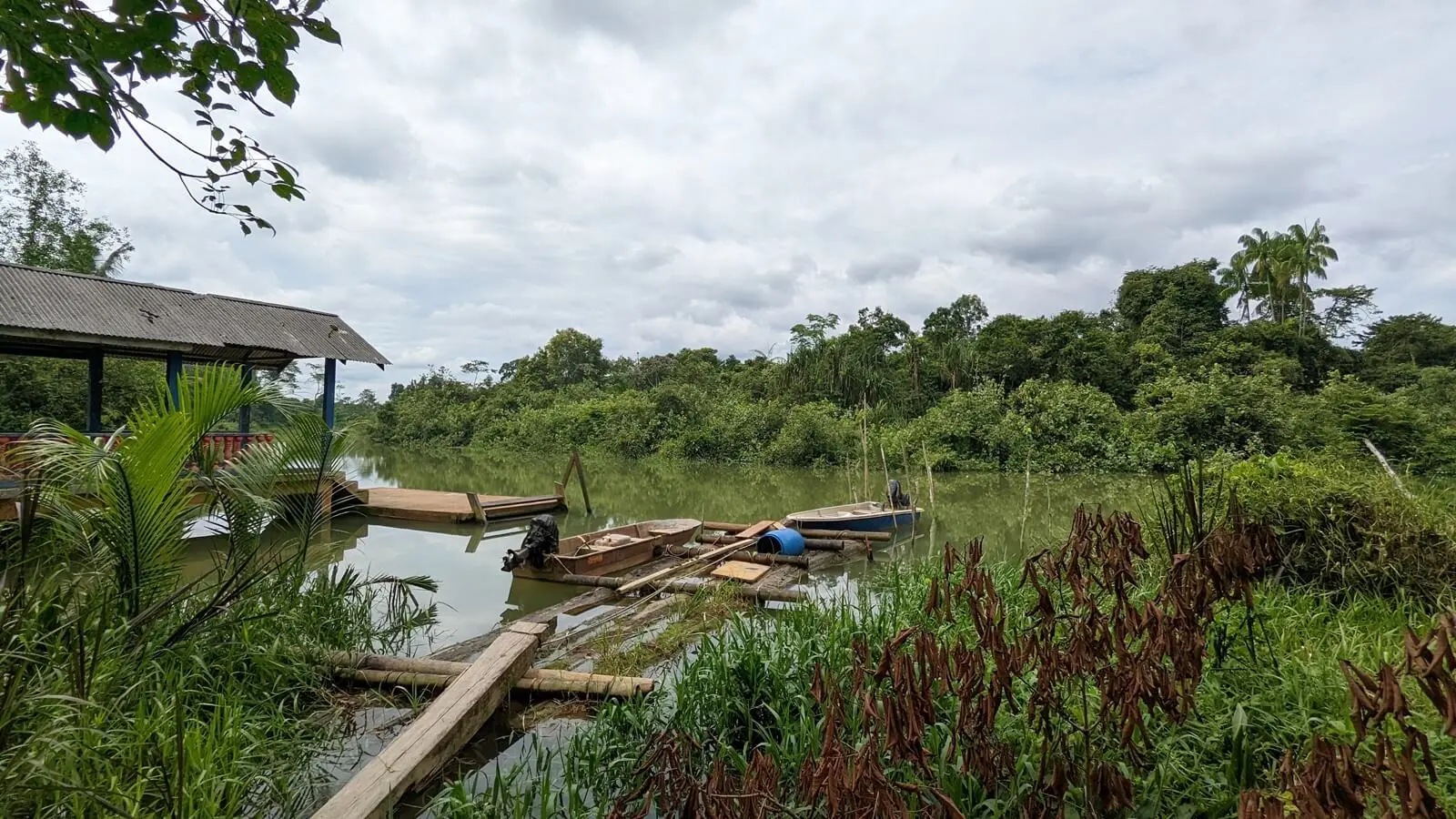 Ariffin has seen the fishing community in Kampung Labong dwindle from 30 to fewer than 10. "I still go to the river," says Ariffin in a tone that suggests pride in continuing the work of his forefathers.
But his haul is meagre. He sinks vase-like traps called geruguh or bubu on the riverbed to catch prawns. Fish is caught in nets set along the banks. He used to get 7 kg of fish and prawns every two days; now, he gets about 1 kg.
Ariffin suspects the collapse in river catch is caused by the extensive oil palm plantations along Sungai Labong and Sungai Endau. He shows on a map where irrigation drains pour water into the rivers. "All dirty water from the oil palm plantations," he says.
The "dirty water" has defiled Sungai Labong, he thinks. The river now turns the colour of black coffee at low tide, and that of milk tea after a storm. Even the water tastes sour and bitter ("kelat"), says Ariffin. The river that he swam in and drank from as a boy is no more.
"The impact [of plantations] on those who make a living from the river is really very terrible."
His experience is corroborated by the environmental impact assessment (EIA) report of AA Sawit's new plantation. The consultants found high levels of iron, manganese, and ammoniacal nitrogen in the stream that flowed through existing plantations.
One of the existing plantations is run by the Johor Farmers' Organisation Endau, or PPK Endau (Pertubuhan Peladang Kawasan Endau). The organisation tells Macaranga that it has had no issues related with river pollution since it began operations there in 1998.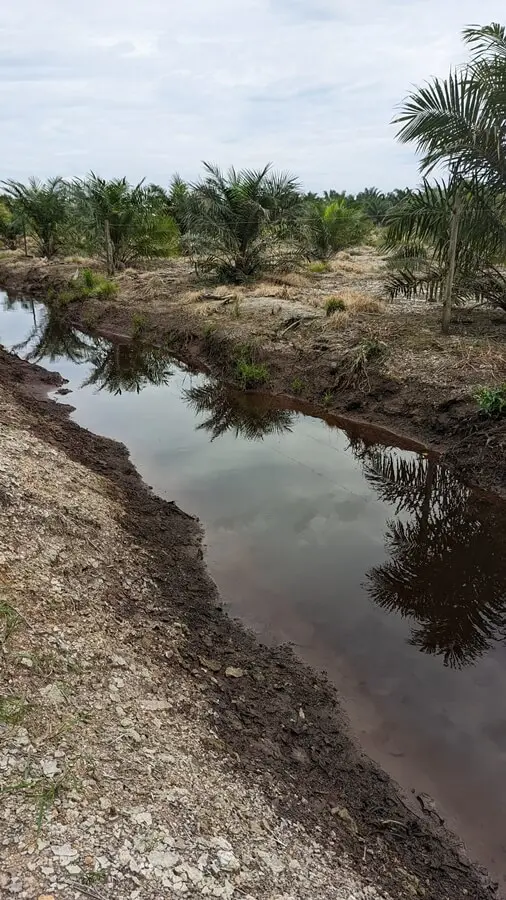 Ariffin senses the end of his life on the river. The river is deteriorating, and he sees fellow villagers making a comparable income from plantations. If the river runs out of catch, "I will be forced to tap rubber," he says. 
"But what about those who cannot work in plantations? [They] would face problems."
Giant threats
Big problems lurk in the plantations too. Last year, when Ariffin's wife was tapping rubber trees behind their house, she spotted two elephants. She fled home. "Elephants didn't use to enter the village," says Ariffin. "When the forests across the river were cleared, they came."
His family knows only one way to deal with giants—"if we can run, we run."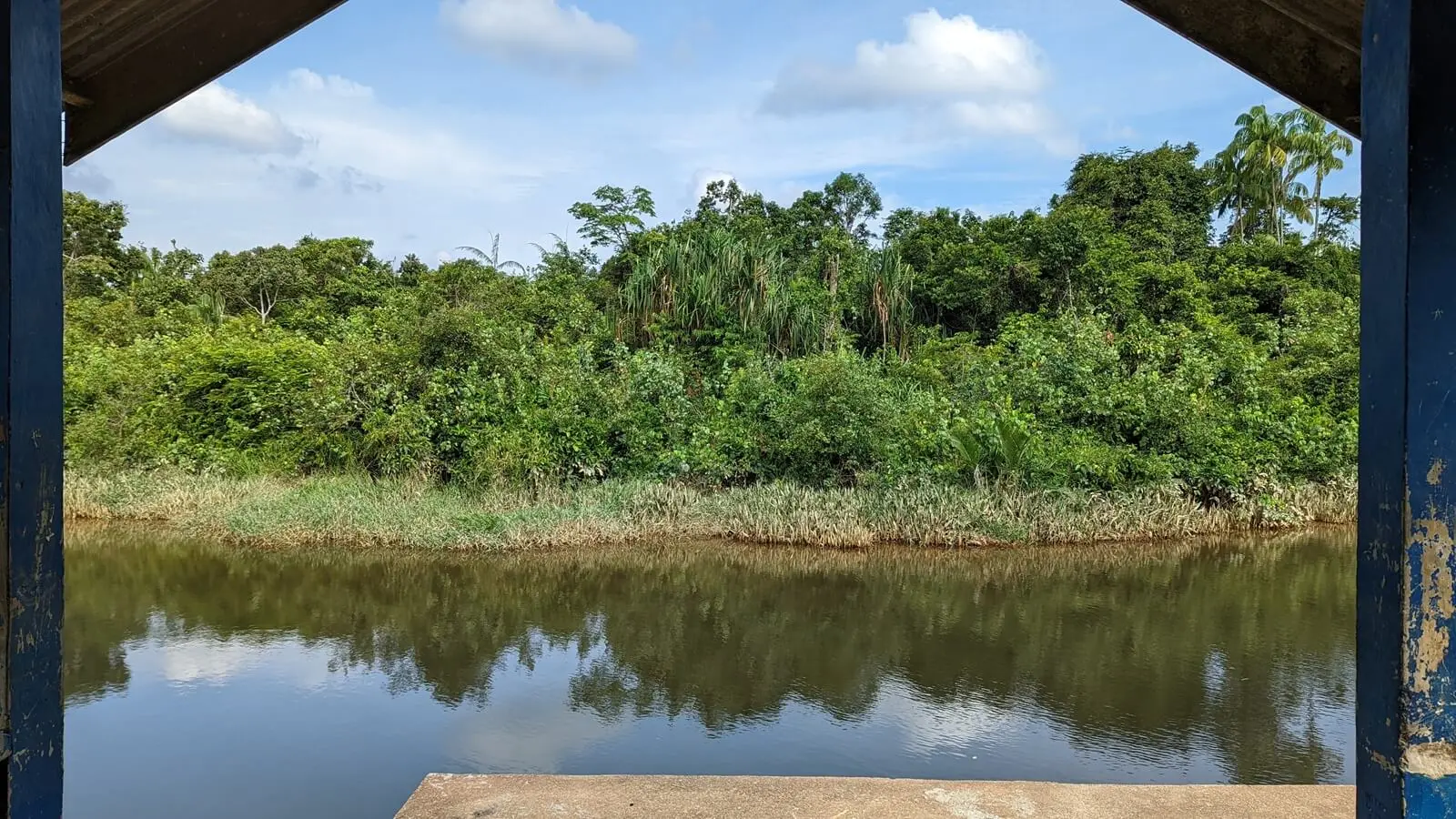 Last year, a villager, Din bin Janja, was killed in an elephant encounter. Macaranga spoke with Din's wife, Jaerah binti Muda, and son, Endi bin Din, to learn what happened.
Din loved fishing. For over 20 years, he had always gone fishing after he finished tapping rubber. Elephants were not uncommon, but they ran from humans.
"But [we] don't know what went wrong that morning. We never expected it," says 58-year-old Jaerah.
On 10 February last year, Din and his 18-year-old son Endra bin Din went to their usual fishing spot on the bank of Sungai Tersap, just south of AA Sawit's new plantation site. Suddenly, an elephant appeared. 
They turned and ran, but only Endra escaped. The son later found Din on the ground, nearly lifeless. 
Din, 61, died shortly after. His organs were pierced by broken ribs. He is survived by his wife and 6 children.
Endra was not injured, but for weeks after, he spoke little and stared blankly into space. "Since Din died, we do not even mention 'fishing'. We are scared," says Jaerah.
Plantations are not all bad, says Endi. After all, his family has 3 hectares of rubber trees and oil palm. But he also thinks that the plantations across the river are too big and have left no forest for the animals.   
The Kampung Labong area connects the Endau Rompin forests in the west and the Gunung Arong forest reserve in the east. Elephants use the area "as a pit stop" when they move between the forests, says elephant researcher Wong Ee Phin.
Separate studies by Wildlife Conservation Society–Malaysia found many signs of elephants in the area.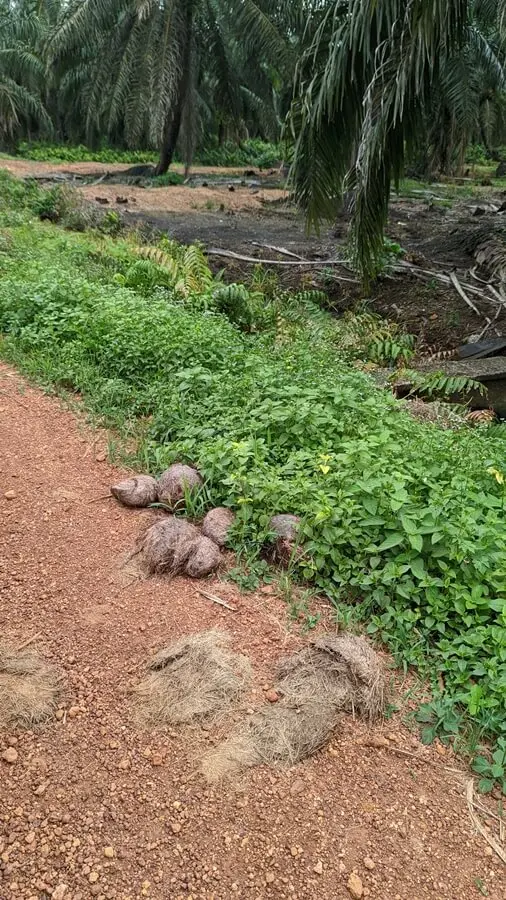 Wong is the principal investigator of the research group Management and Ecology of Malaysian Elephants (MEME). She expects that planters there must prepare for conflict with the elephants, which love to eat young oil palm.
In AA Sawit's EIA report, consultants recommend the company ring its fields with electric fences to keep out elephants. But these fences can't always deter elephants, says Wong.
When they do, they might push the elephants into neighbouring villages and farms. Success would depend not on the actions of one planter but on how elephant movement between forests is coordinated across a landscape.
One of the oldest oil palm plantations in the area is operated by PPK Endau. It tells Macaranga that it has not faced any "critical elephant problem" in the years 2000—2020.
But recent new land-clearing for oil palm had caused many problems of elephants entering its plantations and damaging its oil palm, says PPK Endau.
The organisation also adds that elephant problems are beyond its control because wildlife issues are governed by the Wildlife Conservation Act 2010.
Any ideas to encourage reforestation?

There needs to be more incentives for states to protect existing forest, and restore key areas back to forest, says elephant researcher Wong Ee Phin. 

Johor is one of the least forested states in Malaysia with only 17% of land area gazetted as forest reserves. 

She thinks there needs to be more encouragement for replanting forests mixed with grassland. This would sustain not just Johor's iconic wildlife like elephants and tigers, but also its wood industry. 

But reforestation demands long-term committed financing. This could come from ecotourism or carbon offsets, says Wong. 

"There is room for more creativity to see how forest restoration and managing human-wildlife conflict can help support the economy."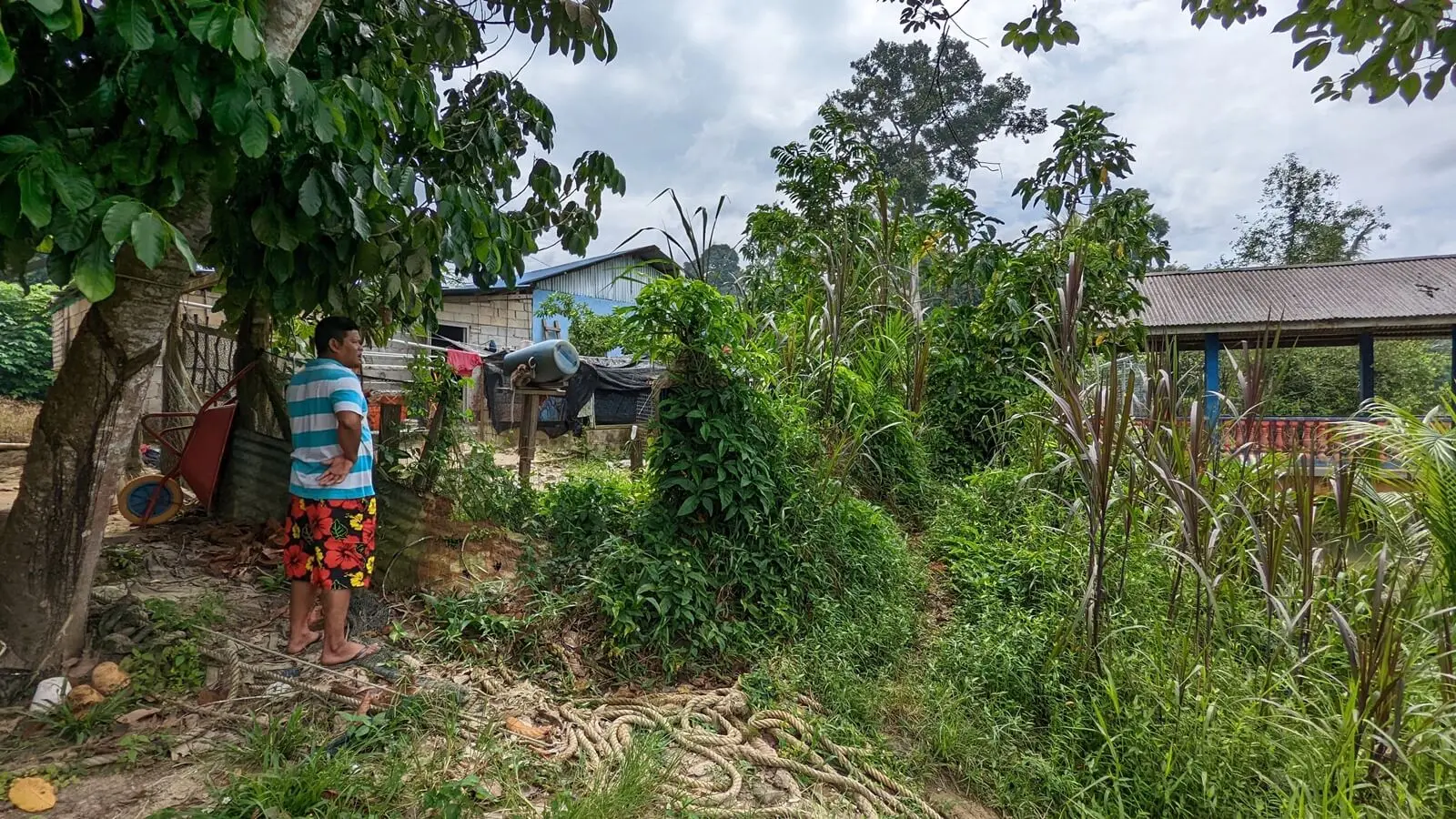 An uncertain future
Beyond Kampung Labong, more of the communities around AA Sawit's new plantation reject the project than accept it.
AA Sawit's EIA report contains a survey of 130 residents in nearby villages and plantation estates. About 41% of respondents disagreed with the project, while 36% agreed with it, and 23% were unsure. About 57% of respondents said the project would destroy forests and their environment. 
But in Kampung Labong, the settlement closest to the new plantation, all 11 villagers surveyed were unsure if the project would endanger their safety or destroy their environment. 
Endi, who lost his father to an elephant that he thinks had been displaced by plantations, told Macaranga he is not worried about new plantations. Why not? "Don't know la. No answer."
And Ariffin, the fisherman who blames oil palm plantations for polluting the rivers, struggles to think of better development alternatives. "That's tough to say. Never thought of it."
But, surely Ariffin would have specific ideas for the future of his village and 3 children?
"[My thoughts] won't make a difference."
---
The EIA report is available for public review until 3 August: 'The Proposed Palm Oil And Coconut Palm Plantation at Lot PTD 4882, PTD 4085, PTD 4963, PTD 4118, PTD 4117 and PTD 4121 (3775.34 Ha) Mukim Padang Endau, Daerah Mersing, Johor Darul Takzim.'
RELATED INITIATIVES