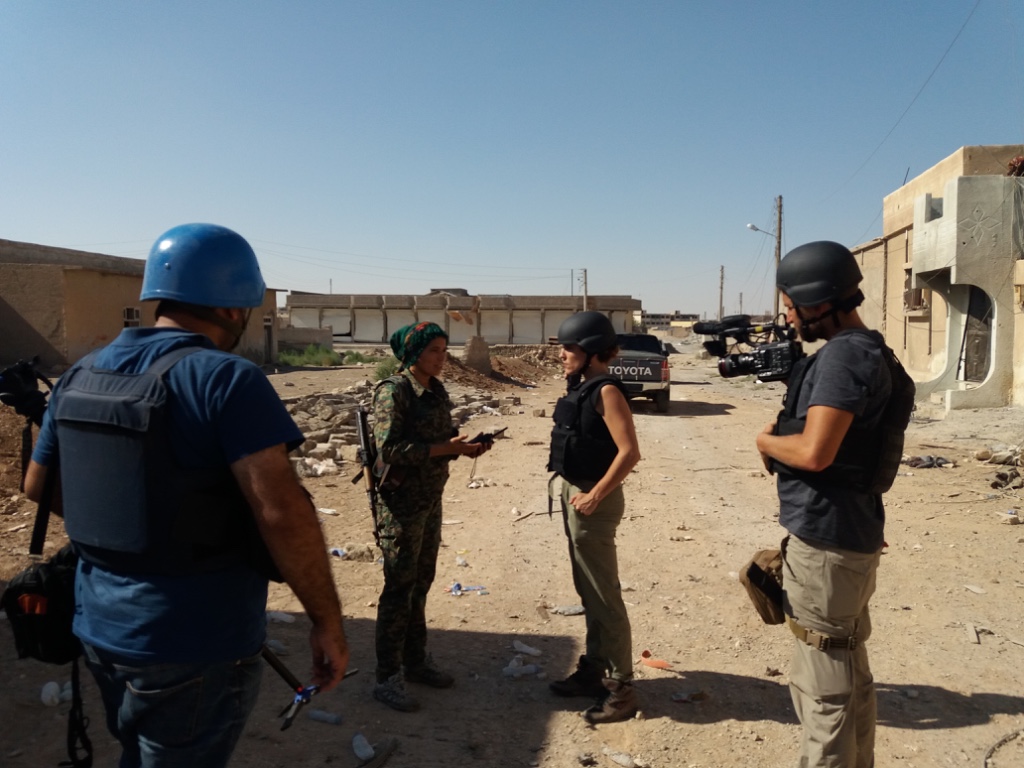 Meet Klara, one of the commanders of the campaign to defeat ISIS in Raqqa, and her fellow soldiers in the all-women Kurdish fighting unit of which she is a part. "We are writing our own history now," one of her soldiers tells us in this TV piece for PBS NewsHour. "The Kurdish revolution is a women's revolution," they say. We share more in our piece on Syrian Kurds: their politics, their path forward—and their critics.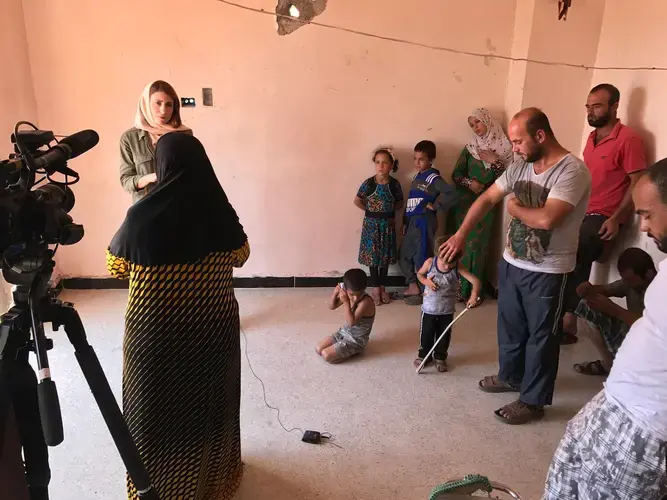 In the town of Tabqa, Syria, liberated from ISIS just three months ago, we met the Khalil family. They had fled their home town of Raqqa amid ISIS attacks and coalition air strikes, and now live in a bombed-out building barely inhabitable. "I wish I could go home to my family, my neighbors and relatives," Samia Sheikh Khalil, the family's matriarch, tells us. "We were living in peace. But there is no peace now, not even in our homes." Come see our full PBS NewsHour piece from the front lines fight in Raqqa, with our hearty thanks to Pulitzer Center for their support for this work.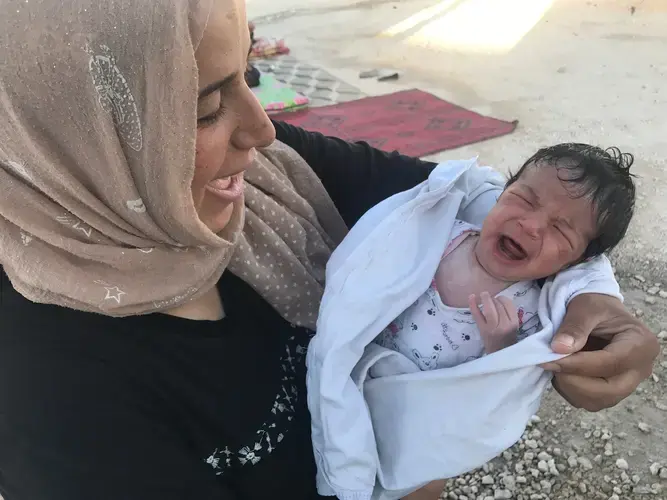 At the largest refugee camp outside Raqqa, Syria, we met Batoul. While eight-months-pregnant, she led her toddler daughter and ailing husband out of Raqqa despite ISIS attacks and coalition air strikes aimed at routing ISIS. Her daughter is now 15 days old after Batoul delivered her at the camp. "I will tell her 'you were not born in your home. You were born here in the camp,'" she tells us of what she will tell her daughter. To us, she said, "the most important thing is for all of us to return and live together and for our kids to have a nice life, because this war is not their fault. And we hope for a better future for them, better than we had."
RELATED ISSUES

Issue
Conflict and Peace Building
Conflict and Peace Building

Governance