Investment promotion agency shields Nien Hsing from water pollution exposé 
This is the fourth part of a five-part investigation by MNN into how Lesotho's textile factories operate with a disregard for labour laws and with apparent impunity as tests confirm that factories release toxic wastewater into water courses, including the Mohokare River.
---
An investigation into water pollution by jean manufacturing companies in Lesotho has prompted a Lesotho parastatal in charge of promoting investment in the country to take action aimed at stopping the exposé. 
The bid to stop MNN from publishing stories about the way in which textile factories in Lesotho are releasing chemicals into the country's rivers started when Nien Hsing Textiles was emailed questions and asked to respond to MNN's investigations, including water tests that confirmed that toxic, blue wastewater was being released into rivers in contravention of Lesotho's Environment Act 2008, Section 19 (4) of Water Act, 2008, which clearly states that no persons shall damage, destroy or cause any harm to a natural spring.
MNN's email tracker confirmed that the 3 January 2023 email containing questions was read several times by Nien Hsing Textiles, which has headquarters in Taiwan. However, instead of replying to MNN, the company turned to Lesotho's National Development Corporation (LNDC) for help.   
---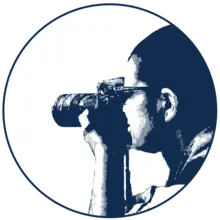 As a nonprofit journalism organization, we depend on your support to fund more than 170 reporting projects every year on critical global and local issues. Donate any amount today to become a Pulitzer Center Champion and receive exclusive benefits!
---
LNDC's interim Chief Executive Officer Molise Ramaili invited MNN to a meeting where he asked that publication of the story in question (the first in the series of five) be suspended.
MNN was invited to two meetings by the LNDC, one included the Nien Hsing Textile management and the other didn't. At the latter, on January 19, Ramaili claimed that the exposé would damage Lesotho's investor confidence and lead to mass job losses.
"The essence of calling you to this meeting is to make you aware of the importance of stakeholder engagement. We understand your role as media is to publish when there is news, especially of national interest like pollution.
"If you publish this before we verify that it is true, it will cause a lot of panic among buyers, and the first thing they will do is cancel their orders even before they verify. When they do that, the ripple effect is that Basotho are going to lose jobs as a lack of orders will force Nien Hsing and Formosa to close," said Ramaili.
5th January 
The LNDC's investment officer Mamphaphathi Molapo invited the MNN team to a meeting at Nien Hsing Textile's subsidiary company, Formosa Mill in Ha Thetsane.
MNN went to the meeting. When asked what role the LNDC was playing, Molapo said the parastatal was roped in to mediate by Nien Hsing. Molapo went on to question MNN's request to record the meeting on camera.
Molapo's uneasiness with being photographed prompted the Formosa manager who identified himself as Ryan Chen to refuse MNN's request to record the meeting.
Chen claimed that he had not been given permission to allow the meeting to be recorded. He cited the need to protect the company's intellectual property as the main reason for not allowing the meeting, which was being held in the company boardroom, to be recorded. The MNN team then left the meeting with an agreement that a request for permission for the use of recording devices would be sent to the company headquarters in Taiwan. The plan was that the meeting would resume the following week. At the time of going to press no such permission had been granted.
10th January
LNDC's Investment Aftercare Manager, Moeketsi Khuele, called MNN in response to MNN's WhatsApp message requesting contact details of Ramaili and the corporation's public relations officer Lerato Tsoinyane. MNN wanted to speak to them to understand the involvement of the LNDC into this matter.
Instead, Khuele explained how the LNDC was involved and said: "The industrials always approach the LNDC to find out how credible are people [scholars or media] conducting research on factories for authorisation."
He also indicated that the LNDC wanted MNN to meet all stakeholders [the Ministry of Environment, the Ministry of Water, the Ministry of Health and Water and Sewage Company (WASCO)] because the parastatal believed MNN has "information that has potential to taint the image of Lesotho or Nien Hsing."
Khuele demanded a copy of the scientific water test report on behalf of Nien Hsing but in response MNN said "whoever wants the report should communicate directly."
MNN further indicated that the LNDC had created an impression that it is shielding Nien Hsing from responding to its questions, Khuele said the corporation would no longer be mediating on this issue, adding that the MNN should expect an email from the company itself. 
But, Nien Hsing never emailed MNN to request the report as Khuele had promised.
17th January
MNN wrote an email to Nien Hsing Textiles notifying the company of intention to publish and requesting a reply to questions that were emailed to the company on 3 January. MNN further reminded Nien Hsing Textile that it had failed to honour its promise to send a written response.
"Your team will also recall that the company was supposed to have responded between 6-9 January, but to date, we have not received any response from your end. This said, I am making you aware we will be publishing our findings this week, Friday [20 January].
"That means if we do not get a written response by close of business on Thursday [19 January] we will go ahead and publish our story with or without your response," read MNN's email to Nien Hsing.
19th January 
Formosa factory manager Ryan Chen responded to MNN's 17 January mail.
"Our managements are taking internal investigation and would appreciate if MNN can provide the report of the purported research. This is also [to] enable the relevant authorities to learn the report so that they provide proper guidance. Your cooperation for providing purported research would be highly appreciated," read Chen's response.
MNN responded positively to Nien Hsing request and emailed its scientific report while stressing that it will go ahead and publish per its schedule. MNN sent the findings and noted that:
"Our cooperation in availing the report to you does not mean we are going to postpone publishing our story because you knew from the first time that I sent you questions [3 January] that we had this report [Scientific research] and you did not ask for it.
"We see this as a delaying tactic and we will not buy it. You can rest assured that MNN will publish your response as soon as we receive it." 
Less than an hour after the email in which MNN said it is going ahead to publish its story, the MNN received three separate calls from LNDC's Khuele, its General Manager Investment Puseletso Makhakhe and Molapo. They were inviting MNN journalists to a meeting with Ramaili.
When speaking with MNN, Makhakhe and Molapo made it clear that the LNDC did not want the story published. Makhakhe went further to tell MNN that "even if you want a minister to be part of this meeting, he can come."
19th January meeting between MNN and LNDC 
Ramaili, flanked by Makhakhe, Khuele and Molapo told MNN that the LNDC has to be involved in anything that has to do with industrial investors, whether it be issues dealing with employees, other stakeholders like the Revenue Services Lesotho (SRL).
"I heard there is an environmental issue relating to pollution and there are questions you sent to Nien Hsing as you said.
"As you have said that when Nien Hsing and Formosa operations end in substances being released into streams, which pollute water, that poses a health risk to our citizens.
"Our role is to ensure that the industrialists are responsible, you said that you sent them questions and they have yet to respond. We want to intervene so that they respond," said Ramaili.
Nien Hsing had not responded to official questions at the time of going to publishing on 25 January.
He said the LNDC's intervention included involving ministries of environment and health in this matter, saying they "also have a vested interest to see this issue being resolved."
Ramaili also indicated that he instructed Makhakhe to request an urgent meeting with relevant heads of ministries of environment and health and that the LNDC was waiting to hear from these ministries by 20 January or the week after. 
Although Nien Hsing Textile and its mill – Formosa – are not the only factories subjected to MNN's investigations, Ramaili and the LNDC appeared intent on protecting the former from public fallout. 
"The reason we want to deliberate on these issues before you publish them in the media is that, especially if they say Formosa and Nien Hsing are polluting the environment, the risk is that many Basotho have already lost their jobs. Simply because of COVID-19, the operations of companies are suffering financially, and Basotho lose jobs when these companies close."
While Ramaili and the three senior LNDC officials claimed that this was the first time they were hearing about water pollution since they joined the parastatal, Ramaili stressed that LNDC puts emphasis on health and pollution-related issues at all its meetings with industrialists.
But MNN pointed out that this was not the first time textile factories were accused of pollution, citing a report by Water Witness International published in August 2021. Ramaili, who has been at the helm of the LNDC since May 2021, denied knowledge of this.
"If you are saying these issues are from ten or two years ago, I being at the helm of this organisation at this moment, I am not aware of them. LNDC doesn't look after all these issues that you are raising on a daily basis; there is WASCO, environment, health," said Ramaili.
He then proceeded to plead with the MNN to stop the publication. "We appreciate the fact that you have given us an audience, and we appeal to you to give us a chance. Give us at least two days for these ministries to go to these industries. We'll send ntate Khuele and 'm'e 'Mamphaphathi to accompany them.
"This is to verify these issues so that when they are published, we can also confirm and see how they can be corrected. Let us please verify because Basotho are suffering and they do not have jobs. We see this (MNN investigations) as having the potential to cause a lot of panic," said Ramaili.
He pleaded saying: "Over and above us failing, the people who suffer are the ones losing jobs. Give us a chance to verify if there is anything tangible.
"The situation is a little bit volatile now especially if this will reach the international media where Lesotho already has a problem.  We are going to have serious problems when they cancel orders."
Makhakhe re-iterated the same sentiments saying that if MNN published the findings of its investigations, it would negatively affect LNDC's mandate to create employment in Lesotho.  
"If this information is made public before all possible angles have been looked at, it will not only affect the jobs of people who work at Nien Hsing and Formosa, but it will also hurt Lesotho's reputation as a place where buyers go to find products.
"If orders are cancelled, workers lose their jobs and that's where the interest of the LNDC is. Our mandate is to create employment and if workers lose their jobs, we will be failing in fulfilling our mandate. That's why we intervened," Makhakhe said.
She added: "Not only Formosa will be affected but all the companies supplying the US market will be affected. It affects the mandate of the LNDC as an investment promotion agency."
Makhakhe said the LNDC conducts ongoing monitoring in collaboration with the relevant government ministries and that water-related issues are not easily identified unless someone brings them to LNDC's attention. 
"We have a vested interest in environmental issues and we continue to monitor them but we were not aware of the water pollution one and we beg to be given an opportunity to verify and get to the bottom of it. Exposing anything without anything tangible poses a serious risk and the reputational risk will scare away the buyers. They act on reputational risk," Makhakhe said. 
While MNN has scientific evidence that Nien Hsing is polluting water courses, which LNDC is in possession of, Makhakhe said the parastatal has in the past temporarily closed a firm on a word of a property staff member. 
"Our property staff warned about the kind of smoke [unpurified] that was emitted by that particular firm. The factory admitted that they had a problem."
Molapo pleaded and said: "Can't you be merciful to postpone date of your publication because Nien Hsing is not saying it doesn't want to respond but they are saying since you are coming with issues very far from the ones they are dealing with WASCO, Ministry of Water, and the Ministry of Environment, they just want to be guided on how to address questions pertaining to this kind of study."
Molapo added that Nien Hsing is saying it is unable to respond because the studies they do with these ministries are very different from those undertaken by the MNN. "They are saying they deal with these ministries from time to time but their report never says what is said by the MNN study," said Molapo.
25th January
Khuele informed MNN that a technical committee has been formed following MNN's investigation into the pollution by wet industries.
"Please note that following the environmental issue that has been brought to our attention through the study that you MNN has undertaken, the matter was communicated to the relevant government ministries and authorities to urgently attend this environmental issue. A technical Committee was, therefore, formed to deal with this matter.
"Given the sensitivity nature of this issue, the Technical Committee wishes to request MNN for meeting to discuss the findings of your study. This will assist the Committee on a course of action in ensuring that investors comply with national environmental regulations.
"The Committee requests to meet with MNN on Friday 27th January 2023 at 10am, at the LNDC Block A Level 3 Boardroom," read Khuele's email.
26th January
MNN replied to Khuele's email, asking for clarity on specific details including who constituted the Technical Committee, its powers, terms of reference and whom it reports to.
The LNDC did not respond. MNN sent a follow-up email on January 30, which LNDC also never responded to, despite the email tracker showing the email having been read several times.
RELATED ISSUES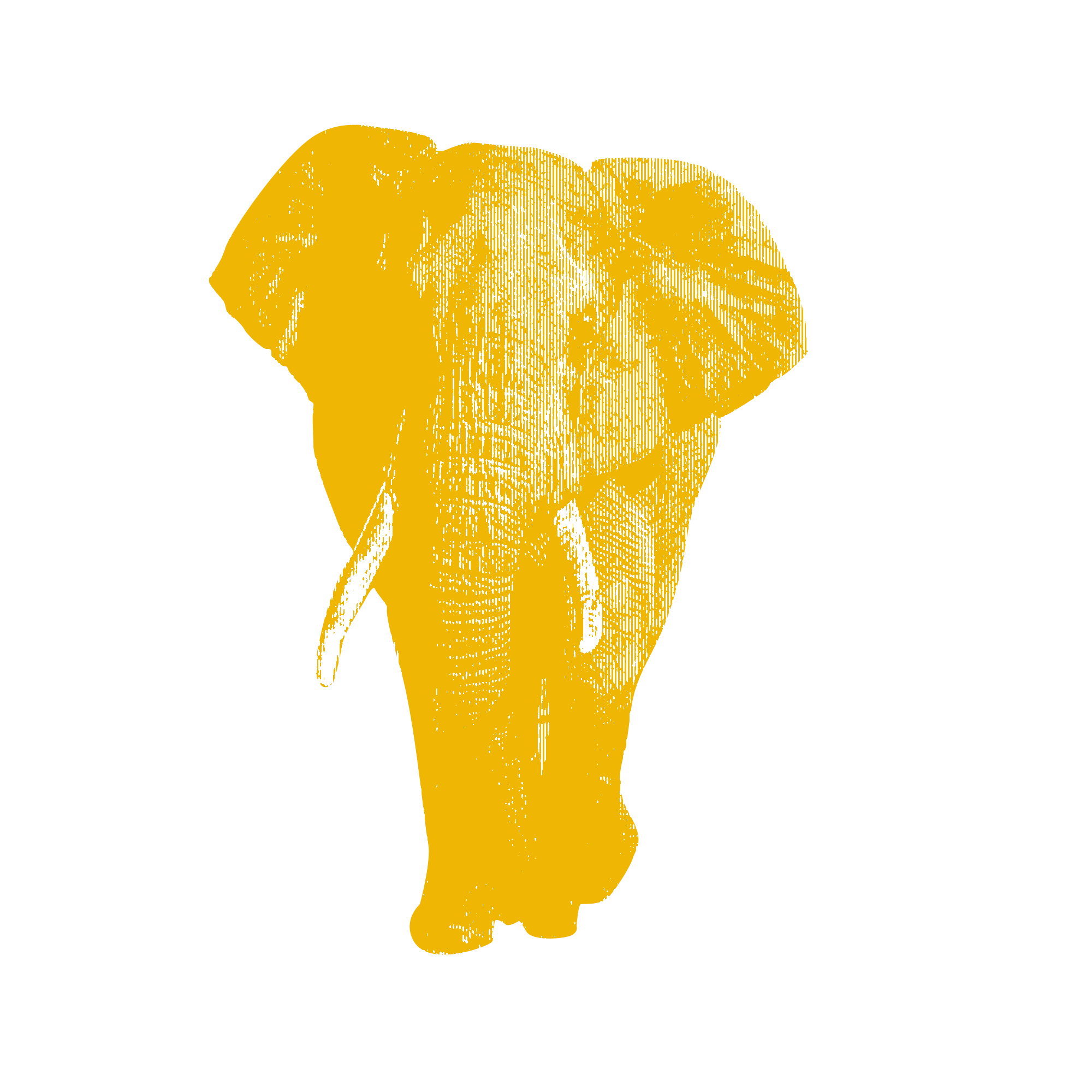 Issue
Environment and Climate Change
Environment and Climate Change

Governance